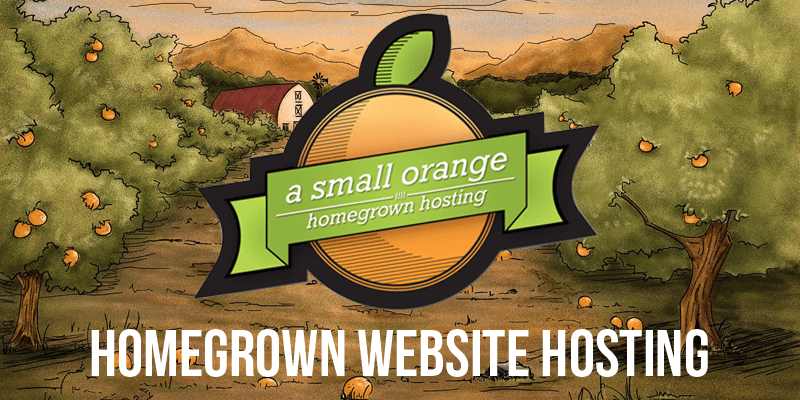 Click Here to get our FREE Google advertising guide and discover the 6 steps you can use to show up #1 in Google search
What is it?
Provider of shared web hosting for small businesses.
How popular is it?
Hosts over 40,000 websites with more than 12,500 customers.
Similar products?
Who is it right for?
Small businesses whose primary goal is a fast running website at an affordable cost.
Who is it not right for?
Business owners that want 24/7/365 phone support, and e-commerce businesses that need extensive security features and an SSL certificate for less.
Types of Hosting Solutions Available?
Shared Hosting, Virtual Private Server, Cloud Hosting, Dedicated Server.
Customer Support?
24/7/365 live chat & email + phone support Mon-Fri 9-5:30 EST + self help.
Average Uptime/Response Time?
Best. 99.9 % uptime and response times around 549 ms (these stats are tracked by Cloud Spectator).
Cost:

 Average
Shared hosting ranges from $35/year to $20/month depending on which plan you select (see pricing section for more details).
1-Click WordPress Installation:
Yes
1-Click Shopping Cart Installation:
Yes
Bandwidth/Storage Space:
500 MB – 30 GB storage and 5 GB – 500 GB bandwidth depending on plan (see below for more details).
Free Domain?
Yes, free for 1 year on all plans except the Tiny plan.
Free Emails?
Yes, unlimited.
Does it include a Website Builder?
Yes, Weebly (our recommended website builder) is included.
Included Security Features:
Auto backups, SSH, SSL for a fee, Secure file transfer, Spam protection for email.
Integrated Control Panel?
CPanel/WHM for Linux.
Customer Reviews:
Good.
Detailed Overview:
A Small Orange (ASO) has the fastest servers among shared hosting providers, so your website performs optimally whenever customers visit your website. ASO offers plans at different price points to fit the smallest business blog to the most rapidly growing business. ASO delivers the right amount of resources for your website without promising unlimited resources. The result is that the websites on the server don't consume too many resources, and each one runs really fast.
In this review, we primarily cover ASO's shared hosting plans. We include, however, a separate section about their cloud hosting, which will work well for businesses that want a pay-as-you-go model and get seasonal spikes and drops in web traffic. If you're unfamiliar with cloud hosting and other types of web hosting, check out our guide.
A downside to A Small Orange is that they don't offer around-the-clock phone support. However, from my interactions with them, they have very personalized customer service, and they honor requests for phone support outside of their regular business hours. In addition, they do have 24/7/365 live chat and email support.
ASO also doesn't have the same amount of security features as GoDaddy or Arvixe. E-commerce businesses that want an included SSL certificate, free domain privacy, or other security features should choose another host.
Pricing:
With A Small Orange, you basically have to decide which is more important to you: unlimited resources and lots of features or a faster website — if you answered the former, then go with another provider for the best value; if you answered the latter, ASO is very reasonably priced.
ASO has four shared hosting plans, priced as shown below for an annual subscription.
Plan

Cost

Includes

Tiny

$35/year

500 MB storage,
5 GB bandwidth,
1 website.

Small

$4.17/Month

5 GB storage,
50 GB bandwidth,
unlimited websites,
free domain name.

Medium

$8.33/Month

15 GB storage,
150 GB bandwidth,
unlimited websites,
free domain name.

Large

$16.67

30 GB storage,
50 GB bandwidth,
unlimited websites,
free domain name.
If you already own a domain name and have a single small website, the Tiny plan is a great value at under $3/month — that beats even Arvixe, the cheapest hosting provider we reviewed. According to an ASO rep I spoke with, the Tiny plan is sufficient for basic websites that don't have a lot of files and that get a couple hundred visitors per month. If you get more traffic, want a free domain name, or have multiple websites, you will want the small, medium, or larger plan. The prices for those plans are comparable to GoDaddy.
If you're an e-commerce business, you should look into A Small Orange's business plans. They start at a steep $20/month but include a free SSL certificate, PCI compliance, and website tracking tools.
Just like other service providers, ASO saves you a bit of money if you sign up for a longer term. You save 17 % by making an annual or longer commitment versus paying month to month. See pricing details here.
As a bonus, you can get $100 in free Google Adwords credits when you spend $25 on Google Adwords. Other providers don't require you to spend money to earn credits, but this is still a good way for small businesses to get some marketing exposure.
ASO has a generous 90-day money back guarantee. In case you try it out and it doesn't work for your business, you can get a full refund minus the cost of registering a domain name. After the 90-day period, you can still get a prorated refund if you decide to cancel midway through your plan term.
Customer Service
If you're new to web hosting, you should choose a host that provides great customer service. A good customer service rep can, for instance, help you figure out how to use your control panel and what to do if your website goes down. This, in turn, can help you prevent losing customers.
A Small Orange Support Hours:
24/7/365 live chat support + email. Phone support is available during business hours (Mon-Fri 9 AM-5:30 PM EST), but you can request a call outside of those hours if something urgent comes up.
US Based?
Yes.
Self Help, Phone, Email, Live Chat?
All of these support types are available.
Uptime & Server Response Times:
A Small Orange has the highest uptime and fastest server response times of all the web hosts we reviewed. Uptime is the time during which the shared server (and your website) is up and running. Response time is how long the server takes to deliver content when visitors come to your website.
Cloud Spectator tracks uptime and response time stats for several hosting providers, and it commended ASO for the stability and speed of its servers. ASO ranks the best because it doesn't promise unlimited storage and bandwidth–it forces you to choose a plan based on what your website actually consumes.
Like GoDaddy and Arvixe, ASO offers a 99.9 % uptime guarantee, which means they will credit you for any excess downtime.
Uptime/Response Times: 99.9 % uptime and 549 ms response time. This leads the pack among popular web hosting providers.
Supported 1-Click installations:
You can add applications to customize your website for your business. ASO uses an application library called Softaculous. With one click , you can install your WordPress site, add a shopping cart, create a discussion forum for your website, and much more. See this short video that explains how to add your WordPress site using A Small Orange:
ASO only works with Linux and supports Linux applications. This will be fine for the vast majority of small businesses. If you know you use specific Windows applications, then you would need a Windows server, available through GoDaddy or Arvixe.
Most web applications like WordPress and Joomla need a database for storing content. You need a MySQL database for every WordPress site or application that you install.
Popular 1-Click Applications Supported (in Linux): WordPress, Joomla, Drupal, Magento, Zen Cart, Cube Cart. See the full list of applications available here.
Number of MySQL databases: Unlimited.
Secutiry Features
When it comes to security features, A Small Orange falls short of its competitors. Other web hosts include security features that ASO charges for. This will primarily be of concern to small businesses that process credit card payments on their website or store sensitive information on their website.
Included Features:
Regular Backups – ASO does automatic daily backups of their servers. Backups ensure that your website can be restored in the event the server crashes or your website is compromised.
Secure File Transfer – A Small Orange has secure FTP technology, which encrypts confidential data while you are transferring files into and out of your website. Businesses that store sensitive data on their websites should use Secure FTP when creating their websites.
Secure Shell (SSH) Access – Allows you to remotely manage your server (e.g. remotely reset a password).
Spam and DDOS Protection – combats spam in email accounts and prevents unauthorized use of your hosting account.
Not Included:
SSL (Secure Sockets Layer) – SSL protection is not included on any of A Small Orange's shared hosting plans. This is a drawback to ASO for e-commerce businesses because many web hosts, such as Bluehost and Dreamhost, include a free SSL certificate. An SSL certificate costs $39.95/year on ASO, or you can purchase it for less from a third party provider.
SSL (Secure Sockets Layer) encrypts private data that is transferred over the Internet. Small businesses that accept credit card payments (instead of submitting payments through a third party processor) or store sensitive data on their websites should get SSL protection.
When comparing different web hosts, you may come across the distinction between shared and private SSL certificates. Most businesses that accept credit cards or store sensitive information will need a fully secure private SSL certificate that protects transactions on their own domain.
Firewall and malware scans – Helps prevent viruses from entering the server. Malware scans can be purchased as part of ASO's SiteLock package for $20/year.
Domain privacy – Protects your online identify and prevents people from spamming your business. ASO charges $7/month for domain privacy. Arvixe and Dreamhost offer free domain privacy.
WordPress Websites
Since WordPress powers over 17% of the entire web, many hosts offer managed WordPress hosting plans that are optimized for WP websites. Unfortunately, A Small Orange does not offer managed WP hosting.
We recommend managed WP hosting for small businesses with WordPress sites that get a lot of traffic and are central to the business. Managed WP hosts handle the technical backend of WordPress for you. For example, the host will take care of WP software updates for you, do daily backups, offer a staging area to test changes to your WP site, and run your site on WP-optimized servers. WP Engine is our top pick for managed WP hosting.
Cloud Hosting Option
You can think of cloud hosting as the next level up of web hosting after shared hosting. Cloud hosting is more affordable than a VPS or dedicated server but more powerful and adaptive to changing web traffic than a shared server.
If your business is growing fast or your website gets seasonal spikes in traffic, A Small Orange's cloud hosting plans might be a better fit for your business than shared hosting. Cloud hosting has a pay-as-you-go model with scalable resources. Available bandwidth and storage space automatically increase or decrease as necessary, and you pay only for what you use. In addition, with Cloud hosting, there isn't a single server that runs your website, so if a server fails, another one takes over, and your website remains up and running.
You should have some technical expertise to host your website in the cloud. Cloud hosting is generally recommended for developers and tech startups.
ASO's cloud hosting plans start at $20/month.
What's Included:
Bandwidth & Storage
Bandwidth and storage limits determine how fast your website will work for your customers. Bandwidth measures the amount of traffic that can come to your website. Storage is the amount of space available for the files, images, and videos on your website.
A Small Orange provides only limited resources based on the size and scope of your website, and you may be wondering how this compares to other web hosts that promise "unlimited bandwidth and storage." You should treat such claims with caution. A shared server has a finite amount of CPU (processing power) and RAM (memory) that is divided among the websites of several businesses. If one website is using up too many resources, the other websites on the shared server will slow down and eventually crash. In other words, unlimited doesn't necessarily mean unlimited. If you're consuming too many resources, your shared hosting provider will ask you to upgrade to a VPS or dedicated server.
According to the ASO rep I contacted, the bandwidth and storage available on the Tiny plan will probably be fine for a business whose website gets 1000-2000 visitors a month as long as the website isn't too complex. If you find yourself needing more bandwidth and storage, upgrading is really easy and just takes one call to ASO customer support.
ASO utilizes CloudFlare technology to makes websites on its shared servers run faster. By caching static content on your website, CloudFlare reduces the load on the server and leaves more resources available for complex server requests.
ASO also uses Solid State Drives (SSDs), which can cause webpages to load 200 percent faster than on typical hard drives. SSDs are also more secure for storing your website data.
Bandwidth Available:
Tiny plan – 5 GB
Small plan – 50 GB
Medium plan – 150 GB
Large plan – 500 GB
Storage Available:
Tiny plan – 500 MB
Small plan – 5 GB
Medium plan – 15 GB
Large plan – 30 GB
Domains & Emails
Once you form a website, you can help bring traffic to it by creating a unique and memorable domain name. Excluding the Tiny plan, ASO includes free domain name registration for 1 year in all their plans.
Businesses with a single small website and that don't need a new domain will do fine on the Tiny plan. To add unlimited websites to one hosting account, purchase a Small or higher plan. Remember though, if you have multiple websites on the same ASO account, they will have to share the total available resources for that plan.
ASO allows you to set up alias (parked) domains and subdomains. Alias domains reroute customers to your primary website (e.g. mybusiness.com) when they type in a secondary URL (e.g. sale.mybusiness.com). Subdomains are memorable URLs associated with your domain for specific content (e.g. help.mybusiness.com for your support center).
In addition to domain services, A Small Orange also provides free unlimited emails (e.g. janedoe@yourbusiness.com) so that you and your employees can have email accounts @your domain.
Number of free domains: 1 free domain registration for 1 year. If you cancel your hosting plan, ASO will deduct that year's domain cost (starting at $15/year) from your refund.
Number of free emails: Unlimited.
Number of websites per hosting account: 1 website on Tiny plan, and unlimited on all other plans.
Website Builder
A Small Orange is built-in with Weebly, our recommended small business website builder. This is a big bonus for small business owners who want to smoothly transition from website creation to website hosting. You can use the built-in tool to create one website for free, and there's no limit on the number of webpages you can create (Bluehost limits you to 5 pages for their built-in Weebly builder).
Weebly has about a hundred templates and a drag and drop tool that let you create a professional looking website in no time.
If you used Weebly separately, they charge for their services if you have your own domain. You can save money by using the built-in tool on ASO.
If you want a professional to design your website, ASO offers design services for a one-time fee of $800 or $1100 depending on the complexity of your website. They will design the website on WordPress or another content management system.
Control Panel
The control panel lets you manage several things related to your website from one location. For example, you can add new files to your website, monitor how much bandwidth and storage you are using, and install applications like WordPress or Joomla.
A Small Orange has cPanel for Linux. cPanel is the most popular control panel, and it will meet the needs of the vast majority of small businesses. ASO doesn't support Windows.
This is a snapshot of what your ASO cPanel screen would look like: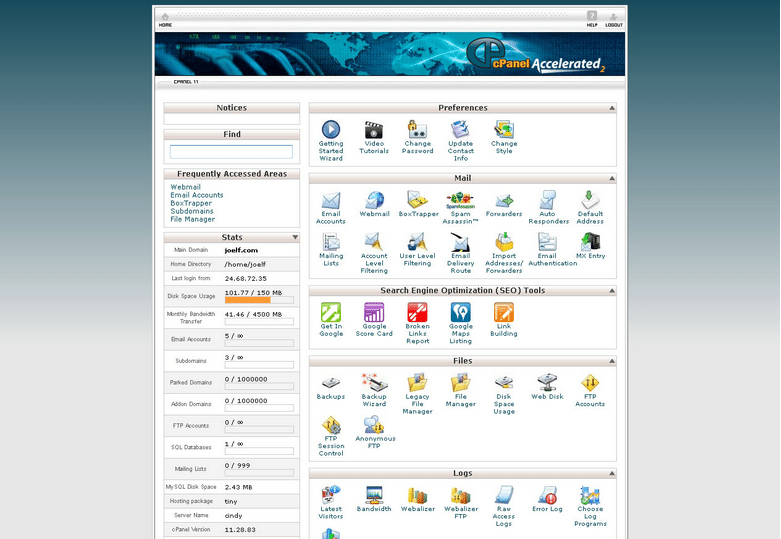 Most small businesses do not have to worry about the programming languages that the web host supports unless they are trying to run scripts on their website. If you have questions about this, we suggest you talk to your web designer or IT person.
Control Panels Available: cPanel/WHM for Linux.
Operating System Supported: Linux.
Programming Languages Supported: PHP, Python, Perl, Ruby on Rails
Switching Hosts or Upgrading
As your business grows, you may choose to switch hosting providers or upgrade from shared hosting to a VPS or dedicated server. The goal is to minimize the disruption to your website during the transition.
Websites that use cPanel qualify for free migration assistance from A Small Orange. They also provide instructions on migrating your site.
If you want to upgrade from shared hosting to VPS or dedicated hosting, ASO can help you with the upgrade for free.
We recommend you always make backup copies of your website before switching providers or upgrading just in case something gets lost in the shuffle.
Bottom Line
If the speed of your website is your primary concern, you will love A Small Orange. It has the fastest uptime and server response times. ASO doesn't promise unlimited resources, so one website can't consume too much bandwidth or storage. The result is that each website on the server runs very fast. ASO has plans at different price points to fit a one-person shop as well as a rapidly growing business.
On the downside, ASO doesn't provide around-the-clock phone support and doesn't have the same extent of security features that other hosts provide. If you like to have regular access to phone support or run an e-commerce business, you'd be better off with a host like GoDaddy or Arvixe.