ADP and Paychex are two of the largest payroll companies. Although often considered payroll outsourcing services, ADP and Paychex also sell DIY payroll software, which is what many of their small business clients use.
In this guide, we compare ADP vs. Paychex vs. Gusto, our recommended payroll program.
Best Payroll Provider: Gusto
For a price that's a fraction of their competitors, Gusto gives you nearly the same level of service: They'll manage all payroll taxes on your behalf, issue payments via direct deposit, generate year-end W-2s and 1099s, help you find workers comp insurance and more.
ADP vs. Paychex vs. Gusto Comparison
ADP Enhanced Payroll

Paychex

Price (for 10 employees, bi-weekly payroll)

$2098 per year*

$1491 per year*

$1188 per year

Setup Fees

$25*

None*

None

Do they issue W2s & 1099s?

Yes, for an additional $101 per year

Yes, for an additional $122.50 per year

Yes, at no extra cost

Do they manage taxes on your behalf?

Yes

Yes

Yes

Direct deposit?

Yes

Yes

Yes

Will they send your employees a physical check?

Yes

Yes

No, but you can print checks

Do they include workplace posters?

Yes

Yes

No

Customer Support

Phone and Email Support

24/7

Phone and Email Support

24/7

Phone and Email Support

9am-8pm EST
*Pricing for ADP and Paychex includes discounts
Payroll Software vs. Payroll Service
ADP and Paychex offer a variety of payroll and HR services. On one end of the spectrum, they act as an outsourced HR department – managing all of your payroll, benefits, onboarding, and providing an in-person advisor to contact. On the other end, they give you software to run payroll yourself.
The majority of small businesses use the 2nd option. For one, it's much cheaper (outsourcing HR can cost as much as 3-6% of your total payroll whereas payroll software costs $50 -$150 a month.) Secondly, payroll software has advanced to a point where much of the hassle of payroll is taken care of for you: New hire reports are automatically filed electronically, for example, and payroll taxes are calculated and submitted on your behalf.
For these reasons, we'll focus on payroll software in this article. While Paychex and ADP do have more comprehensive payroll & HR services available, their software packages are what most small businesses need and use.
Why We Recommend Gusto As The Best Payroll Company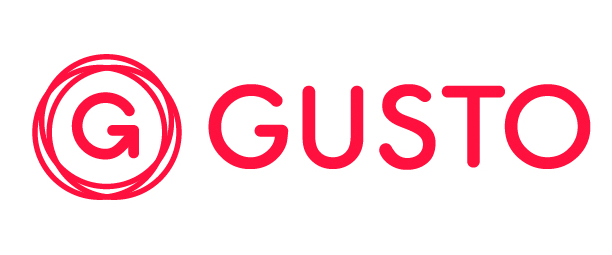 When it comes to payroll software, Gusto, ADP and Paychex have many identical features: They all manage employee onboarding and payroll taxes. They can get you setup with workers comp insurance and pay employees via direct deposit. Gusto, however, comes out to a fraction of the price. It's 2/3rds the price of Paychex and almost half as much as ADP.
There are a few features offered by ADP and Paychex that you won't get from Gusto. For one, they provide poster compliance service, which means they'll send the posters you need to hang in your workplace to stay compliant with labor laws. They also have a check mailing service, in case you prefer not to use direct deposit.
On the other hand, Gusto has a stronger customer support team (that receives a lot more praise from users) and a newer online software that's super easy to use. Since the limitations of Gusto are pretty minimal compared to the benefits and the lower price tag, Gusto comes ahead as the clear winner.
Price
The prices in the table above and below were quoted to me in February 2016. They reflect a business with 10 employees running bi-weekly payroll:
| | ADP Enhanced Payroll | Paychex | |
| --- | --- | --- | --- |
| Price for 1 year (with discounts) | $2098.36 | $1491.40 | $1188.00 |
| Price for 1 year (without discounts) | $3079.10 | $3364.50 | $1188.00 |
Comparing price is a little tricky, as both ADP and Paychex offered discounts. When I was quoted, Paychex offered a 55% discount and ADP a 29% discount. Both of these were time sensitive, however – if I didn't sign up within a week, the discount would decrease or go away. Gusto's price, on the other hand, is standard. There's no time-pending discounts applied.
Also, ADP and Paychex charge per pay period, while Gusto charges per month regardless of your pay schedule. I estimated ADP / Paychex monthly charges as 2 pay periods (or 4 weeks) but the actual charge would be slightly higher.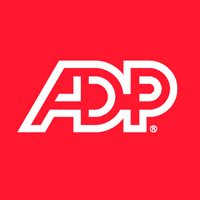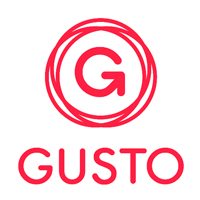 Gusto's pricing is very simple: It's $39/month + $6 per employee. For 10 employees, this comes out to $99/month. There's no additional fees for setup or year-end W-2 or 1099 processing.
---
Features
ADP, Paychex and Gusto payroll programs have very similar features. Here's what all three of them offer:
Run payroll online

Pay employees via direct deposit

Automatically submit new hire reports

Pay FICA, FUTA & SUTA taxes automatically

Setup Workers Compensation insurance

Employee login to manage account information

Print payroll reports
Additionally, all three companies can help you setup benefits, such as retirement funds or health insurance. With Gusto, you can do this all from the same interface you use to run payroll.
Here's the additional features offered by each company: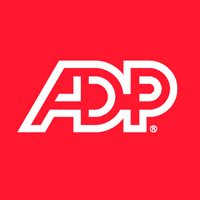 ADP: Along with the standard payroll features mentioned above, ADP offers check printing and poster compliance. If you prefer to send employees physical paychecks rather than direct deposit, ADP can print, sign and mail paychecks on your behalf. They'll also send you any workplace posters you need to stay compliant with labor laws.
Like ADP, Paychex also offers check printing and poster compliance.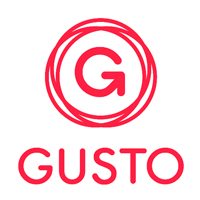 Gusto does not offer check printing or poster compliance. These are the only major features offered by ADP and Paychex that are not offered by Gusto. You can, however, print paychecks at home using Gusto, then sign/mail them manually.
---
Support
ADP and Paychex offer 24/7 support while Gusto is only offered 9am-8pm EST, 5 days a week. Users tend to speak much more highly of Gusto's customer service, however, than ADP or Paychex.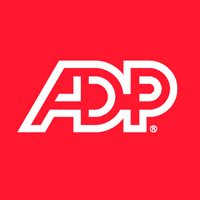 As the largest company, ADP appears to have more issues with customer support than their competitors. On websites like Yelp, G2Crowd and Consumer Affairs, many users note long wait times on the phone, billing issues, setup issues and other problems with their account.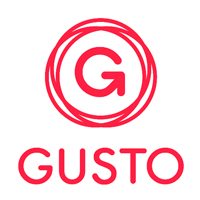 ---
The Bottom Line
The lower price tag makes Gusto an immediately-attractive choice for small businesses. When you also consider that they have nearly all the same features as ADP and Paychex, with newer online software AND stronger customer support, the choice is pretty clear. While Gusto does have some drawbacks (no 24/7 support, poster compliance, or check mailing service) these cons are pretty minimal compared to the pros.