An auto attendant is a pre-recorded voice that welcomes callers and gives them a menu of options, such as pressing 1 to speak with sales or pressing 9 to leave a voicemail. While this technology used to be available only to large businesses with big budgets, it's now affordable and easy for any small business to use.
Best Auto Attendant Service for Small Businesses: Phone.com
We recommend Phone.com because its easy to setup online, affordable with both pay-per-minute and unlimited plans, and for their advanced features like call recording and voicemail-to-text transcription.
Phone.com

Jive

Grasshopper

Monthly Price
(w/ taxes & fees)

$12.21 + 3.9
cents per minute

$43.62
unlimited minutes

$43.20
2,500 minutes

$17.37 + 6
cents per minute

$61.07
2,000 minutes

Can you purchase
a professionally
recorded greeting?

Yes

No

Yes

Call Recording

Yes

Yes

No

Music on Hold

Yes

Yes

Yes

Dial-by-name directory?

Yes

Yes

Yes

Customer Service

5am to 10pm PST

Phone, Email & Live Chat

24/7

Phone & Live Chat

24/7

Phone & Email
How Auto Attendants Work
An auto attendant is a way to forward calls to various employees or departments at your business without the need for a receptionist. By playing a pre-recorded greeting with a list of options, callers can direct themselves by pressing buttons on their keypad. They can also press a button to leave a voicemail, play a voice recording (such as business hours), join a conference call or search a dial-by-name directory.
If you already use an internet phone system (VoIP) for your business, you should first ask if they offer an auto attendant as part of your plan or as an upgrade.
If your existing phone service provider does not offer an auto attendant, you have 2 options:
Switch to a internet phone provider that does offer auto attendant. You'll need to get started with a new service, which means moving your phone number and potentially buying new phones. Our recommended VoIP Phone Service (which comes with an auto attendant) is Nextiva.  For more information on why, check out our VoIP buyer's guide.

Use a separate auto attendant service that will forward calls to your current phones. This is the easier and more flexible option since you don't need to change phone providers. You can even use cell phones and landlines instead of a business VoIP system.
In this guide, we focus on the 2nd option. Below you'll find our recommendation along with a detailed comparison of the best auto-attendant services.
Why We Recommend Phone.com As The Best Auto Attendant For Small Businesses


Of all the services we looked at, Phone.com is the most affordable. For $10/month (about $12.21 with taxes and fees) you get an auto attendant you can set up online with your own voice greeting and rules to forward calls. You also have to pay 3.9 cents per minute, which includes time callers spend navigating your menu as well as time you spend speaking with them. However, for $34/month (about $43.62 with taxes and fees) you can get unlimited minutes.
The auto attendant is easy to setup and manage from the online dashboard.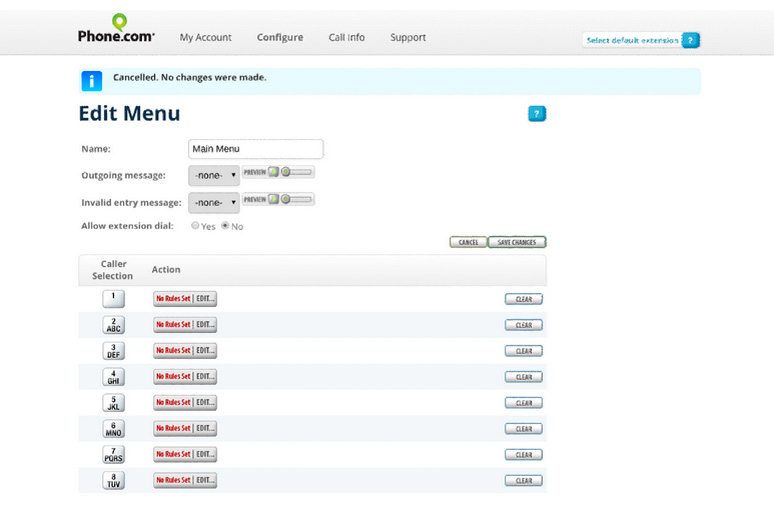 To create your dial plan, specify the rules for each number – i.e., pressing 1 forwards call to customer service, pressing 9 plays a recording of business hours. To set up voice greetings there's a few options: You can enter text and have it read by an automated voice, record a message yourself from your phone, upload a .wav audio file, or, for an additional fee, you can have your script read and recorded by a professional.
Phone.com also has a lot of advanced features you can add a la carte, including call recording ($5/month), voicemail-to-text transcription ($1.50/month) and caller analytics ($2/month), which gives you data on the location/demographics of callers, including their social media profiles and whether they're a new or returning caller. Plus, they're a VoIP provider, so if you do want full phone service at some point it's an easy transition.
See Our Full Phone.com Review
When to use Jive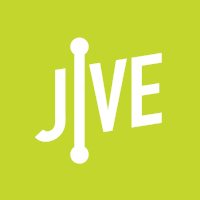 Jive has a great auto attendant for complex and unique situations. If you need your menu to change depending on the date, time of day or depending on who's available at the office, Jive's wide array of options and graphic drag & drop editor will accomodate. For example, you can have calls routed to a real receptionist first, and if only if they're not available have the call passed onto an auto attendant.
Unlike Phone.com, there's no pay-per-minute plan, although Jive is priced about the same at $33.20/month for 2,500 minutes (about $43.20 with taxes and fees). This plan is advertised as an "unlimited" plan, although it's actually capped at 2,500 minutes if you're forwarding calls to a cell phone, landline or another VoIP provider. After that it's 4 cents/minute.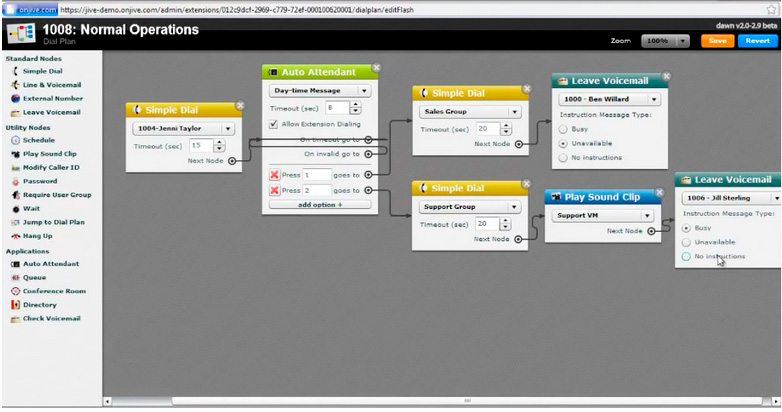 See Our Full Jive Review
Why We Don't Recommend Grasshopper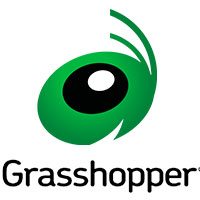 Phone.com and Jive are full VoIP providers, which means they can provide you with phone service as well as an auto attendant. Grasshopper is exclusively an auto attendant service: They do not provide phone service themselves, but rather forward calls to another line. Despite this fact, the auto attendants from Phone.com and Jive are much more affordable than Grasshopper. While Grasshopper costs around $61.07/month for 2,000 minutes, Jive costs only $43.20/month for 2,500 minutes and Phone.com is $43.62/month for unlimited minutes.
Just bear in mind, if you do choose Jive or Phone.com, make it clear that you want a single user account for an auto attendant rather than full VoIP service.
See Our Full Grasshopper Review
What other VoIP Providers Provide
Here's a quick rundown of the auto attendant offered by other VoIP providers:
Minimum Price
(Monthly)

Can You Get
a Professionally
Recorded Greeting?

Call Recording?

Music on Hold?

$57

Yes,
3 messages
included free

Yes

Yes

$72

Yes,
starts at $50

Yes

Yes

$37

Yes,
starts at $80

Yes

Yes

$25

No

No

Yes, but you need
to upload files yourself
Price
Comparing price is a little complicated since Grasshopper has pay-per-minute plans, Jive has unlimited plans and Phone.com has both. Nevertheless, it's easy to see how Phone.com is the cheapest service, and Grasshopper is the most expensive.
Grasshopper costs $61.07/month for 2,000 minutes, whereas Jive costs only $43.20/month for 2,500 minutes. Phone.com is $43.62/month for unlimited minutes, but with their pay-per-minute plan, you could pay even less. 250 minutes, for example, would run you about $24.08/month.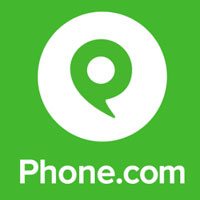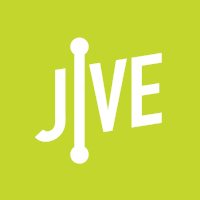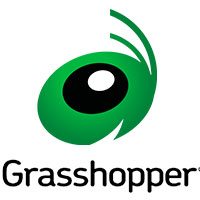 ---
Features
Each of these services give you the same basic features:
A unique 10 digit local or toll free number

The ability to port your old phone number to the system

A dial plan editor where you can set rules for each keypad number (i.e. press 1 for customer service, press 2 for sales)

Dial-by-name directories

Various call routing options, including call queueing or simultaneous ringing

Call scheduling, or, the ability to change menu options and call forwarding rules depending on the time and date

At least 1 voicemail box for your company

Play music on hold
Some additional features include automatic call recording, conference calls and voicemail-to-text transcription. Phone.com and Jive offer the most advanced features while Grasshopper is fairly basic.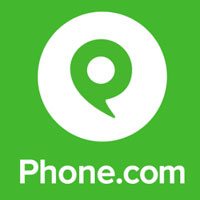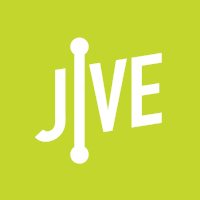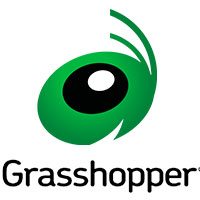 Grasshopper offers human voicemail-to-text transcription for $10/month, but that's about it in the way of advanced features. There's no call recording and conference calls, while available, are primitive and expensive. You have to pay for each minute multiplied by the number of users on the call. So a 20 minute call with 10 participants would equal 200 minutes.
---
Customer Service
All 3 services have good, US-based customer service, although Grasshopper and Jive score a little better than Phone.com since they offer 24/7 support.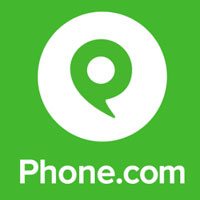 Phone.com: Phone, email & live chat support is available from 5am to 10pm PST. Users are generally content with their customer service, with many citing fast responses. Some users, however, had trouble getting answers to more technical questions or troubleshooting their system.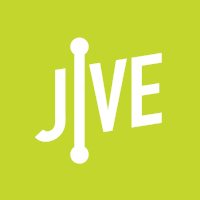 Jive: Phone and live chat and email support is available 24/7. Users praised the customer service fast responses and knowledgeability. Based on my personal experiences, I found the support adequate. I was connected with an agent quickly on the phone, but it took 40 minutes to resolve an issue with the mobile app.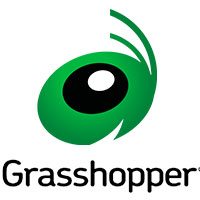 Grasshopper: Phone and email support is available 24/7. Users rated their support highly in reviews.
---
The Bottom Line
With both pay-per-minute and unlimited plans available, Phone.com is the most scalable solution. If you're just starting out and want an auto attendant to sound professional to your clients, you could pay as little as $15/month for an hour of call time. If you're an established business with a lot of call volume, Phone.com is still the best option at all only $44 after taxes for unlimited minutes.