To give you our choice for the best invoicing software we researched all the top free and paid options.  Below is a detailed comparison of the top three options based on cost, features, and customer service.  Also included are links to our reviews of other systems that did make the top 3, but could be ideal for specific situations.
Best Overall Invoicing Software: Freshbooks
We recommend Freshbooks as the best invoicing software because it one of the easiest systems to use, is loaded with useful features, has top-tier customer service and comes at a price that most businesses can easily afford.
Best Invoicing Software Comparison Table
Monthly Cost

$20/month
1 user, 25 clients

$40/month
6 users, unlimited
clients

$75/month
1 user

$149/month
5 users

Free

$5 - $30/month for
advanced features
such as website
integration and auto-
billing

Payment Gateways

PayPal, Stripe,
Authorize.net,
Braintree, 2Checkout
and more

PayPal,
Authorize.net

PayPal

Time Tracking

Yes

Yes

No

Integrations

Quickbooks,
Mailchimp, Shopify,
Freshdesk + many
more

Quickbooks,
Google Calendar

Quickbooks,
Xero, Zoho CRM,
Insightly, Basecamp
+ many more

Other Features

Expense tracking,
recurring invoices,
auto-billing, send
invoice via snail mail

Expense tracking,
recurring invoices,
custom invoice formatting

None

Customer Service

Phone & Email
(8am to 8pm EST, M-F)

Phone & Email
(8am to 5pm EST, M-F)

Phone & Email
(6am to 12am EST,
M-F. 8am to 10pm
Sat & Sun)
The Different Invoicing Options
The first decision you will have to make when you are ready to start invoicing your clients, is which method you want to use. There are literally hundreds of different options out there but they can all be broken down into the following four categories:
Free Templates – Both Google Docs and Microsoft Word offer free invoicing templates which you can add your company information and logo to. Both also allow you to save documents as a pdf, so they look more professional.
Merchant Services – You can send invoices using PayPal or Square and include a link for clients to pay via credit card. This is an ideal solution if you want to accept payments online. Both are free, but you'll lose roughly 3% of each payment to fees.
Invoicing Software – The next level up are the software programs dedicated specifically to invoicing like Freshbooks and Harvest. At this level you'll find features like time tracking, expense tracking, recurring invoices and more. You can still accept payments online, but it's typically done via a 3rd party service.
Full Accounting Systems –  In addition to offering integrated accounting and payroll services most accounting systems also offer the ability to send invoices.
Why We Recommend Freshbooks
Freshbooks is simple and straightforward to use, and comes at a price most small businesses can afford. You can easily create and send professional looking invoices, and then accept payment online through Paypal or 13 other services. What makes Freshbooks exceptional, however, are the additional features you get: Time/expense tracking is a charm to use and great to accurately bill clients. Recurring invoices and auto-billing make it easy to manage subscription services and the ability to automatically send invoices through the mail is very useful for clients who don't like to pay via email.
Visit FreshBooks - 30 Day Free Trial
See Our Full Freshbooks Review
When to Use mHelpDesk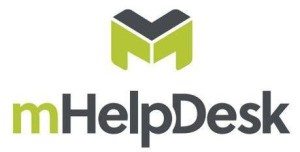 Known as "field service software," mHelpDesk is for businesses who work offsite, such as repair/installation services, remodelers, event planners or caterers and need to organize their appointments and bill clients on the spot. As a manager, you can manage employee schedules and monitor their location on a map as they move between jobs. As an employee, you can run a clock on your mobile device to track time, create an invoice/estimate and have your client sign off on it with mHelpDesk's digital signature tool or pay via credit card.
See Our Full mHelpDesk Review
When To Use PayPal Business

A free and easy-to-use payment service, PayPal is for businesses who want to get setup quickly and don't mind passing on advanced tools like time tracking, recurring invoices and auto-billing. Though best known for payment processing, PayPal also lets you send invoices with a list of products/services, taxes, discount, due date, etc. They're not the most professional-looking, but they'll certainly get the job done. One key benefit is you can process credit card payments via PayPal, so you don't have to spend time integrating another service.
 See Our Full PayPal Review
When to Use Another Invoicing Service
Between Freshbooks, mHelpDesk and PayPal, most businesses should find a solution that fits their needs. There are exceptions, however, where one of these may not be the best option for you. Here are those situations:
When To Use Square Invoice

If you have a lot of small orders: Square is another merchant service like PayPal that also does invoicing. While the two are comparable, we recommend PayPal because its a more widely recognized and trusted brand. However, one key downside is that PayPal charges a little more than Square – 2.9% of the transaction value plus $0.30, whereas Square charges a flat 2.75%. So if you have a high volume of orders that are low in cost, you could save a lot by using Square instead of PayPal.
See Our Full Square Invoice Review
When To Use Chargify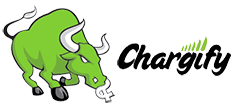 If you use subscription billing: Chargify is for businesses who sell subscriptions for their product or service, such as magazines/publications, cleaning services, "wine of the month" clubs, meal subscription services and more. Chargify enables you to automatically charge a customer's credit card on a recurring basis. You can even build a self-service portal for customers to login and manage add-ons, change their shipping address/card information, apply a coupon code, etc.
See Our Full Chargify Review
When To Use Zoho Invoice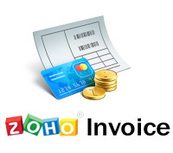 If you want custom branding: With Zoho Invoice, there's loads of ways to customize the design of your invoice. You can choose between several professionally-designed templates, then narrow in and edit the font, layout and body text. What's more is you get many of the same features of Freshbooks (time tracking, expense tracking, recurring invoices) at moderately cheaper rates. It's $30/month for unlimited users.
See Our Full Zoho Invoice Review
When To Use Wave
If you want free accounting tools: Most accounting systems include invoicing as a native feature. Wave is no exception, providing both professional accounting tools and invoicing (albeit, fairly basic) for no cost whatsoever. If you're interested in learning more about the other accounting/invoicing options, you can check out our accounting software buyer's guide.
See Our Full Wave Review
We also reviewed Harvest, but did not find any unique features that weren't already offered by Freshbooks. Harvest is more expensive than Freshbooks and is not as easy to use.
Invoicing Software: In-Depth Review
Price
Being completely free to use, PayPal Business is the cheapest option, although it should be noted that you need to pay a fee each time you process a credit card (2.9% the transaction value + 30 cents). Freshbooks is in the middle at $40/month for 6 users while mHelpDesk is the most expensive at $149/month for 5 users.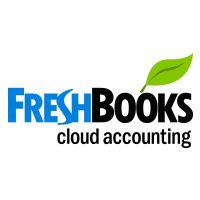 Freshbooks starts at $20/month for one user. You get the full set of invoicing features, but can only manage up to 25 clients. The next edition ($30/month) gives you unlimited clients and 1 additional user added to your account. The "Mighty Oak" edition ($40/month) gives you up to 6 users, with additional accounts priced at $10/month each.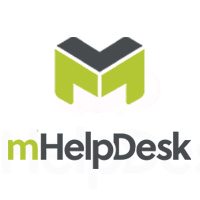 mHelpDesk
: All editions give you the full set of features, but vary based on how many users you can have. MHelpDesk starts at $75/month for 1 user, with additional accounts priced at $25/month each. The next level up is $149/month for 5 users, with additional accounts priced at $20/month each. At the top, there's an "Enterprise" edition, but you have to call for pricing.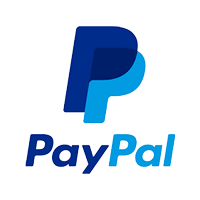 PayPal
: It's free to send invoices and process payments (minus the transaction fee). You only have to pay if you want additional features. For example, to add a PayPal checkout gateway to your website would require a PayPal Payments "Advanced" account ($5/month.) To host and customize the page requires a "Pro" account ($30/month). If you have a pro account, you can set up auto-billing for an additional $30/month – so $60/month total.
---
Features
Freshbooks and mHelpDesk give many additional features, such as the ability to track time and expenses so you can accurately bill clients. A free PayPal account, on the other hand, does not offer any advanced features.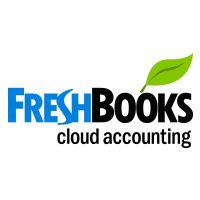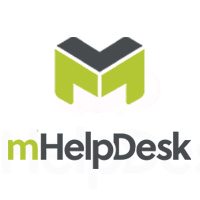 mHelpDesk has many additional tools for managing employees and projects. You can create employee schedules with email alerts to remind them of upcoming appointments. A handy map tool helps you keep track of your off-site jobs, and monitor employees as they travel between locations. Other features include digital signatures on invoices, lead management, web form integration (i.e. for clients to request service), customizable invoices and more.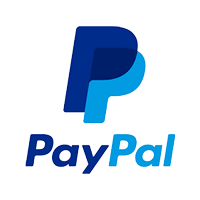 PayPal
: A free account offers basic invoicing. You can save a list of products (so you don't have to enter them manually each time) and customize invoices to a certain extent. There's no time tracking, estimates, recurring invoices or auto-billing, however.
---
Integrations
With Freshbooks and PayPal, you'll find a huge number of 3rd party integrations. Some are officially supported, while others are managed via Zapier, a 3rd party integration service. MHelpDesk, on the other hand, has very few integrations.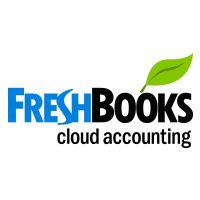 Freshbooks has a long list of official integrations, including Basecamp, Toggl, RightSignature and more. Through Zapier, you'll find even more, including Quickbooks, Mailchimp, Salesforce, Zoho CRM, Insightly, Asana, Trello.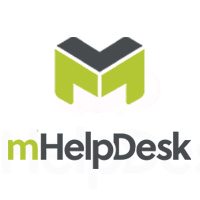 mHelpDesk
: You can integrate with
Quickbooks Onlin
e to automatically synchronize transactions between the two programs, but that's it. Integrations is not a strong point of mHelpDesk.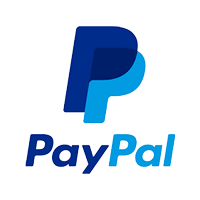 ---
Customer Service
All three services have US or Canada-based phone and email support, as well as online support centers with articles, user guides, FAQs, etc. Both Freshbooks and mHelpDesk have great customer service reputations, whereas PayPal is mixed.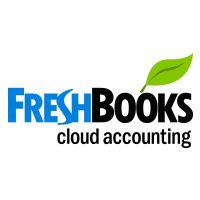 Freshbooks: Phone support is available from 8am to 8pm EST, Monday to Friday. Users praised their phone support and I likewise had very positive experiences, getting connected within seconds each time I called.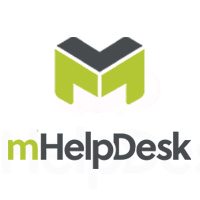 mHelpDesk
: Phone support is available from 9am to 5pm EST, Monday to Friday. Like
Freshbooks
, users spoke highly of the support staff, citing fast responses and knowledgeable answers. This was confirmed by my own experience.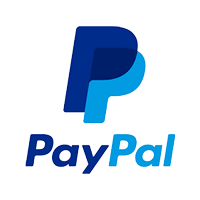 PayPal
: Phone support is available from 6am to 12am EST, Monday to Friday and on the weekends from 8am to 10pm. The support team has mixed reviews from users, but I found it to be adequate based on my own experience. Wait times were moderate (5 – 10 minutes) and responses were helpful.
---
The Bottom Line
There's a lot of invoicing solutions out there – some as easy as downloading a free template, others as complex as full accounting suites. What works best for you will depend entirely on the needs of your business. However, given its ease of use, top notch support team and the flexibility you get from its advanced features, we recommend Freshbooks as the first stop for small business.