Online payroll software makes it easy to calculate wages, pay employees via direct deposit and file taxes. We looked at the top three payroll software – Gusto (formerly ZenPayroll), Intuit and Patriot Software and compared their features, ease of use, price and customer service. Below is our recommendation for the best payroll company, along with a comparison of the top three services:
Gusto is the best payroll service for the price, offering full tax support at a lower cost than Intuit. It's also one of the easiest programs to use, with many convenient tools like self-onboarding, benefits management and their top-rated customer service.
Gusto vs. Intuit vs. Patriot Summary Table
Gusto

Intuit Enhanced Payroll

Patriot Software

Best For

Ease of use, customer service, features

Inexpensive with Quickbooks bundle

Most affordable option

$39/month + $6/month per employee or contractor

$39/month + $2/month per employee or contractor

$10/month + $2/month per additional employee

$69/month

$49/month

$18/month
(Not including 1099s)

Coverage

All 50 states

All 50 states

All 50 states

Quickbooks, Xero, Freshbooks, TSheets and more

Quickbooks

None

Yes, at no extra charge

Yes, at a cost $16 per contractor (per year)

Yes, for an additional $7.50/month

Gusto handles all payroll taxes for you.

Intuit will fill out tax forms, but you need to review and submit them manually

Patriot will calculate tax liabilities, but you need to file and submit these manually (full tax service also available)

Phone and email support 11am-9pm EST

Phone and email support 9am-9pm EST

Phone and live chat support 8am-5pm EST
Why We Recommend Gusto (formerly ZenPayroll) as the Best Payroll Software for Small Businesses

What makes Gusto (formerly ZenPayroll) exceptional is the high level of service you get for the price and the simplicity of the program. During setup, everything is nicely explained and well organized. To save time, you can invite employees via email to enter personal information themselves (such as SSN, tax withholding preferences, benefits etc.) Once this is all complete, you can run payroll on auto-pilot, so employees can receive their weekly or monthly paychecks via direct deposit without any work required on your end.
All payroll taxes are filed and paid for you, so there's no worrying about filling out forms or sending checks. Comparable "full service" programs SurePayroll and Intuit Full Service start at $72/month and $101/month respectively while Gusto starts at only $45/month.
Gusto (formerly ZenPayroll) is also a growing benefits-management platform. You can purchase workers comp insurance and setup retirement plans or transportation benefits directly through the program. Health benefits recently became available to users in California, and should soon be expanding to more states.

In the past, we recommended Intuit if you needed certain advanced features – such as, multiple pay schedules, accruing PTO, or splitting direct deposit between multiple bank accounts. Since Gusto now offers all of these features, however, the scenarios to choose Intuit are a bit less common.
The key reason to choose Intuit would be to save money. In particular, bundling enhanced payroll with QuickBooks, is a mere $54/month +$2/employee (discounted to $27 for the first 6 months).
Just bear in mind, Enhanced payroll doesn't manage taxes/W2s on your behalf. Intuit's Full Service Payroll will, but this starts at $99/month + $2/employee.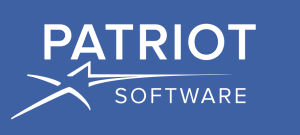 Patriot Payroll is for businesses that would like a more affordable option and don't mind a little more manual work. Starting at $10/month, you can run payroll just as you can with Intuit or Gusto (formerly ZenPayroll). All that's missing is tax support – Patriot will calculate your federal & state tax liabilities, but you'll need to file and pay these yourself. (There is a full tax service available as an upgrade, but it's only a little cheaper than Gusto, which is better software and gives you a lot more tools.)
The software is a little more difficult to use, but you get setup help over the phone or via live chat. You can even email your data to Patriot's support team and have them import it manually to your new account.
Free Payroll Software Options
What we like about Gusto is that they move beyond the scope of payroll software. In addition to payroll taxes, they'll take care of new hire paperwork, and run payroll on auto-pilot.
That said, Gusto isn't cheap. For those who don't mind putting in a little more manual work, we put together this guide of the Best Free Payroll Software, including 4 completely free programs and 3 low-cost options.
One such option includes Xero accounting. When your purchase accounting software from Xero (Standard package), they offer free Payroll for up to 5 employees. The cost to get accounting and payroll is only $30 per month. They currently are running a 30% off special, making the monthly price for accounting and payroll software only $21 per month.
What About ADP and Paychex?
ADP and Paychex are two of the top payroll companies, so you might be wondering why we didn't include them in the review. The reason is that these companies are better-suited for medium and large businesses. For small businesses their pricing is about twice as high as Gusto, yet their level of service is about the same.
Traditionally there's been a distinction between payroll companies and payroll software – the former handles all paperwork and taxes for you while the latter gives you a program to manage payroll yourself. Today, however, this line is starting to blur. Online payroll software has advanced to a point where it can handle a lot of the busywork for you, like new hire reporting, payroll taxes, and workers comp insurance. In other words, there's little reason to pay the extra sum for ADP or Paychex.
For more information, check out our full comparison of ADP, Paychex and Gusto.
Detailed Comparison
Price
Of our top 3 payroll programs, Patriot is the least expensive, coming out to $18/month for 5 users. Next is Intuit Enhanced at $49/month and Gusto (formerly ZenPayroll) at $69/month for 5 users.
From the onset, Gusto appears the most expensive, but this is because they don't offer basic a edition. The equivalent package from Intuit (which files and pays taxes on your behalf) would cost $109/month for 5 users. For Patriot, the equivalent package is $41 (with add-on charges for some optional features).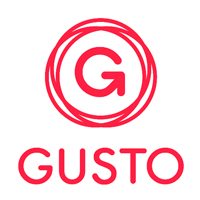 Gusto (formerly ZenPayroll) comes in one edition, which includes the full set of features. The base price is $39/month + $6/month per employee or contractor. You don't have to pay anything extra for tax support or 1099s.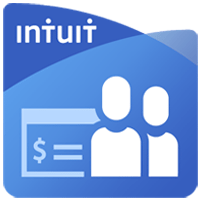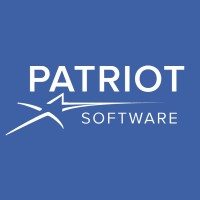 ---
Features & Integrations
Here's what all 3 of these programs can do for you:
Calculate employee gross pay for a pay cycle based on hours / salary and bonuses
Calculate their paycheck after deducting for withholdings, payroll taxes, & deductions
Pay employees via direct deposit or print checks for them
Pay contractors and print year end 1099 forms
Create and print year end tax forms for employees  & government agencies (such as W-2s, W-3s, Form 940, 1099s)
Calculate employment related payments to government agencies
Calculate payments due for State and Federal Unemployment Insurance
Advanced features include tax-filing service, PTO-tracking and integration with accounting and time tracking software. Of the 3 programs, Intuit and Gusto are the most feature-stacked, while Patriot Payroll is somewhat primitive.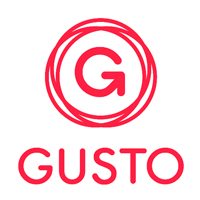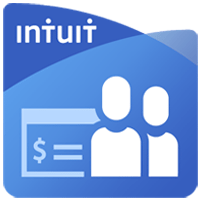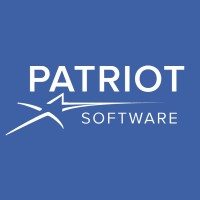 ---
Customer Service
All 3 payroll services offer phone support during regular or extended business hours. Based on user reviews and my own experience, I found Gusto and Patriot to have the best customer service while Intuit is mixed.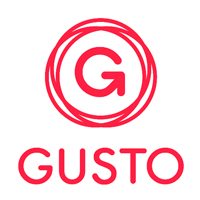 Gusto (formerly ZenPayroll) has phone and email support available 8am to 6pm PST, Monday to Friday. Users spoke very highly of the customer service and I confirmed this with my own experience. Although the wait time was moderate (5 to 10 minutes), the support representative was very helpful and able to answer more difficult questions. There's also a great searchable support center with articles and video guides.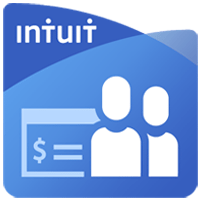 Intuit has phone and email support available 6am – 6pm PST, Monday to Friday as well as 6am – 3pm on Saturday. While it has the longest hours, users reported mixed experiences with phone support. My own experience, however, was positive. Intuit also has a searchable support center with FAQs, guides and video tutorials, although I found it very difficult to find relevant articles.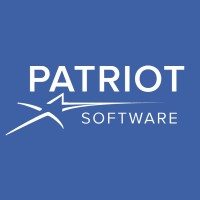 ---
The Bottom Line
Between our top 3 programs, small businesses can find a payroll solution that provides the features and level of service they need while also fitting into their budget. Overall, however, we found Gusto (formerly ZenPayroll) to be the best payroll company, since you get an easy-to-use platform with top-notch tax support and customer service.