After testing 15 of the top POS software systems, we narrowed down the list to Lightspeed, Square Register, and ShopKeep. They represent the full range of options available to small business owners. Below we compare them based on cost, functionality, ease of use and customer service and give our recommendations for the best POS software for small businesses.
Best Full-Featured POS Software: Lightspeed
One of the primary reasons we recommend Lightspeed is its ability to grow with your business. It is simple enough for small businesses to use but sophisticated and feature-packed enough to handle thousands of inventory items and multiple store locations. It's inventory management system is one of the best in the POS industry. They also have excellent 24/7 customer service.
If you are just looking for a low-cost POS solution that will process transactions and do basic inventory management, then Square Register is a solid choice. Square Register has no monthly service costs, simply charging a 2.75% processing fee for each credit card swipe. It is very user friendly and you can setup your POS and be selling in under an hour.
Lightspeed vs. Square Register vs. ShopKeep Summary Table
Price

Learn More
Starts at $99 / month for 1 register and up to 5 employees
Free (Credit Card Processing Fee per Transaction)

$69 / month per register
Hardware Price Per Register (iPad, card reader, etc.)

Learn More
$1100 - 1700
$1000-$1400
$1100 - $1700
Free Trial
14 Day
Always Free (other than credit card processing fees)
14 Day
Compatible OS
IOS 8.1 or above and PC
IOS 8 or above (not compatible with 1st gen iPads)
IOS 7.0 or above
Ease of Setup and Use

Learn More
Medium
Easy
Easy
Credit Card Processing

Learn More
Integrates directly with Cayan, Mercury, and Authorize.net gateway providers (We recommend Payline Data)
2.75% + $.15 per swipe and 3.5% + $.15 per manual entry

Integrates with most popular payment gateways (we recommend Payline Data)
Key Features

Learn More
Inventory: Lightspeed pretty much does it all, from in-depth inventory categories to seamless purchase ordering.

Employee: User permissions, time tracking, sales reporting, labor reports, etc.

Customer: Email receipt capture directly imported into contact list, purchase history, special orders, work orders, layaways, special orders
Inventory: Unlimited products, basic inventory tracking, low inventory alerts, item modifiers

Employee: User permissions (standard), time-tracking and employee analytics ($5/employee per month)

Customer: Create and manage customer list, loyalty program (also advanced features for $15/month per 500 contacts)
Inventory: Manage up to 10,000 items, low-inventory alerts, raw ingredient tracking, future order estimates

Employee: User Permissions, Time-Tracking, and productivity
reports

Customer: Track sales history, capture customer info, build contact list
Integration with Accounting Software

Learn More
Direct and free integration with QuickBooks and Xero
Free Integration with QuickBooks and Xero
Integration with QuickBooks via third-party app (additional $29/month)
Customer Support

Learn More
24/7 phone support. Email and live chat during business hours.
M-F 6-6 (PST) phone, email, and Twitter support.
24/7 Phone and email support. Live chat during business hours.
Mobile Available?
No
Yes
No
Lightspeed: Best Full-Featured POS System for Small Businesses

We recommend Lightspeed for a lot of reasons. First off, Lightspeed has some killer features. The inventory and purchase order management tools are particularly impressive, with 3000 (and counting) vendor catalogues pre-programmed into the Lightspeed system for seamless purchase order creation and submission. Lightspeed also has advanced reporting capabilities, the ability to create and track work orders/service requests, and much more.
But what is perhaps just as impressive, is how Lightspeed balances complexity of features and ease of use. Most POS systems similar to Lightspeed are super confusing, especially when adding inventory items. After familiarizing myself with Lightspeed however, I really found it quite intuitive and easy to navigate, especially to add and manage inventory. The register screen is even more simple, which makes sales clerk training a breeze.
Lightspeed is also one of the cheapest POS options for the features it provides, which is another reason it gets our vote. Most systems with similar features charge at least 25% more per month for their service, with many edging closer to the 50-100% higher range. Add great customer service to this mix and you have a top of the line system that will give you the tools you need to take your business to the next level.
The main con with Lightspeed is that some small businesses may find the features overkill for what they need, especially considering the $99/month price tag. This is especially true for businesses that have small inventories, where we recommend Square instead.
Square Register: Best Free POS Software For Small Businesses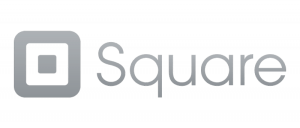 If you are just looking for a basic POS system to process transactions and do some simple inventory management, then Square Register is a great option. This is especially true if your business primarily sells on the road or you have a store with a small inventory.
The only fees you pay are your credit card processing transaction rates (2.75% swiped, 3.5% + $.15 manual). Square Register has great third-party integrations as well. I use it for my pottery business, Rueger Pottery, and I think it is the best of the low-cost/basic POS systems out there.


If you need a little more inventory management capability than Square Register has to offer but have a pretty tight budget, then ShopKeep is a good choice, assuming you do not need Quickbooks Integration.
It has some solid features, is super easy to use, and has excellent customer service. If you need Quickbooks integration, that will cost you an additional $29/month, which puts you right around the same price range as Lightspeed (includes Quickbooks integration) but with fewer features and functionality. 
In-Depth Review: Lightspeed vs. Square vs. ShopKeep
Pricing
Square Register is the cheapest of the three options, but also the most basic. ShopKeep is a solid middle of the road option, both for price and features. Lightspeed is the most expensive of the three, but also has the most value when comparing features to price. Both Lightspeed and ShopKeep have 14-day free trials. Square of course, has free service to begin with, charging only for processing costs.
All hardware estimates per register include an iPad, iPad stand, cash drawer, credit card reader, receipt printer, and barcode scanner.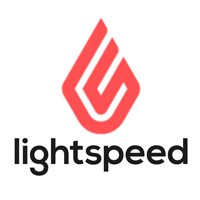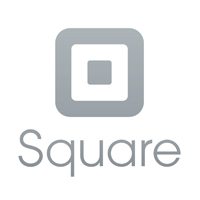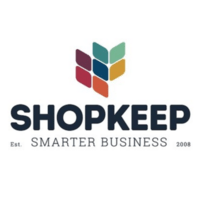 ---
Ease of Setup and Use
When it comes to ease of setup and use, Square Register is the most intuitive, with ShopKeep as a close second. Lightspeed is a bit more complicated, simply because it has a bigger set of features, but is still simple enough that most business owners should not have a problem configuring the system, especially when you factor in the free tutorial session Lightspeed provides each new user.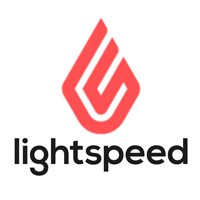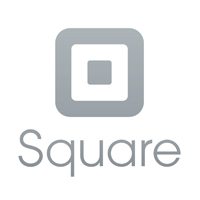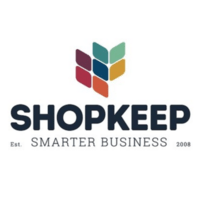 ---
Credit Card Processing
Lightspeed integrates with Cayan, Mercury Payments, and any provider that has an Authorize.net gateway, like our recommend provider, Payline Data. Square Register is its own payment processor, meaning that you have to use Square's credit card processing system, which is easier to configure but also limiting. ShopKeep has the most integrations, with a wide variety of payment processor partners.
In general, free POS services like Square Register charge more per transaction for processing, which is how they make their money. So, as you are looking, it is important to factor in how many credit card transactions your business does per month and how much your average transaction is. To learn more about how transaction volume and average sales affect overall credit card processing costs, check out our credit card processing fees article.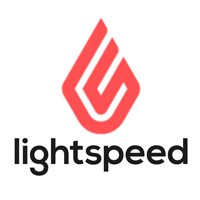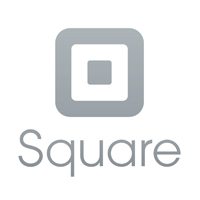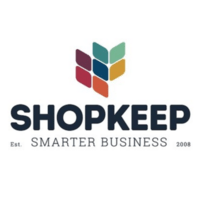 ---
Key Features
In this case, the phrase "you get what you pay for" is actually pretty accurate. Square is the cheapest, but also has the most basic feature set. ShopKeep has a good feature set for the price. But, for only $30 more per month, you can get Lightspeed, which has all the features your business will need and more.
Inventory Management
All three of our reviewed systems do some level of inventory management and tracking. Square Register is pretty basic, just keeping track of inventory counts and that is about it. ShopKeep adds some handy features like raw ingredient tracking and low inventory alerts. But Lightspeed is certainly the winner, with a POS system that is built specifically to give small businesses an inventory management and tracking edge over their competition.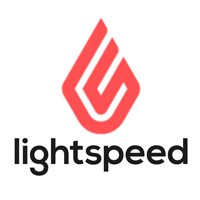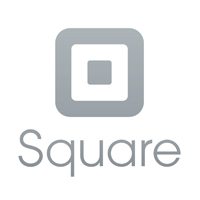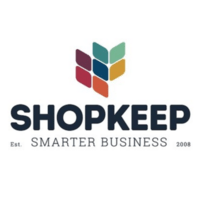 ---
Employee Management
When it comes to employee management features, all 3 systems are surprisingly neck and neck, with Lightspeed just getting the edge because of slightly more in-depth user permission settings.To learn more on employee scheduling click here.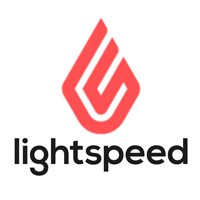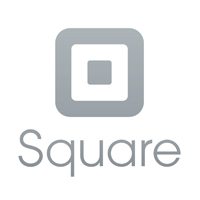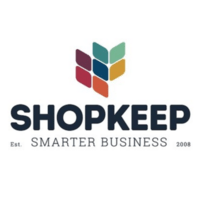 ---
Customer Relationship Management (CRM)
Square Register has beefed up their CRM features, but is still the most basic of the three. ShopKeep has a little more functionality than Square Register, but Lightspeed is definitely the hands-down winner when it comes to CRM features and functionality.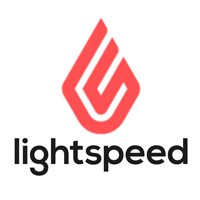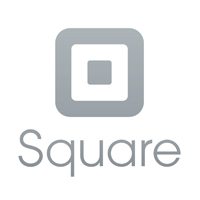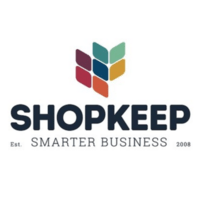 ---
Integrations with Accounting Software
All three POS systems have integration options with QuickBooks, although ShopKeep charges an additional $30 or so per month for its integration. By integrating your POS system with QuickBooks, your financial information for the day, sales data, and payroll data will be automatically synced to your Quickbooks account each day. Square and Lightspeed also partner with Xero for free. Lightspeed and ShopKeep also integrate with other accounting solutions via third-party applications, but there is an extra charge in most situations.