Would you like some advice on becoming a better real estate agent? No matter how much (or how little) experience you have, there's always something new to learn. Below, we've compiled a list of highly rated books on real estate. Improve your selling skills, become a better marketer, grow your real estate business, and read the battle-tested advice from people who've walked your same path.
Are you ready to pursue a career in real estate but don't have your license yet? Fit Small Business is partnering with Career WebSchool to offer online real estate courses. These self-paced courses empower you to get your real estate license on your own time. Click here to check it out.
How Top Real Estate Agents Tackle Tough Times
By: Gary Keller (2008)
Written by the co-founder of Keller Williams Realty, "Shift" is a solid reference book that will help you face the hard times head on. What happens when, not if, the markets shift? How do you stand apart from the competition? What mindset do you need to employ to survive and thrive? This book has time-tested strategies by a proven leader in the real estate industry.
---
By: Tom Hopkins (2004)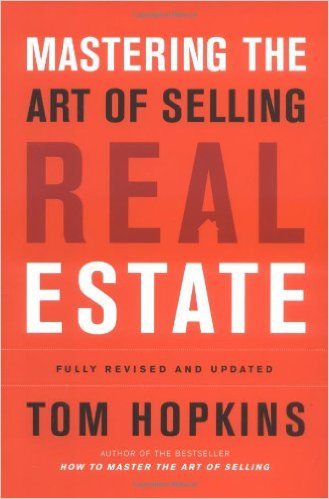 The self-described bible of the real estate industry, this book by Tom Hopkins gives you all of the tools you need to sell like a champion. It covers every essential topic you may need to know as a real estate agent, from reflexive listing techniques to hosting a successful open house. With 400 pages and just shy of 30 chapters, you'll receive a thorough education in selling.
---
By Hal Elrod (2015)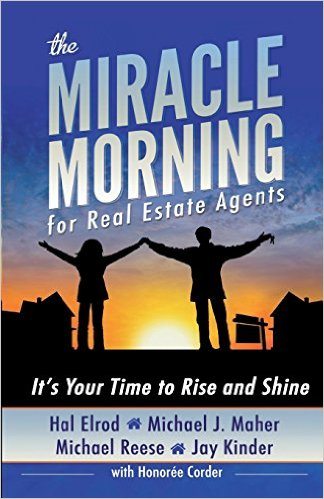 One of your greatest assets is time, but not just any time– the morning time. According to the book's author, Hal Elrod, the most valuable time of your day is the morning. Learn which morning routines should you implement in your daily schedule to create a productive and purposeful business. This book is tailor-made for real estate agents.
---
By: Dirk Zeller (2013)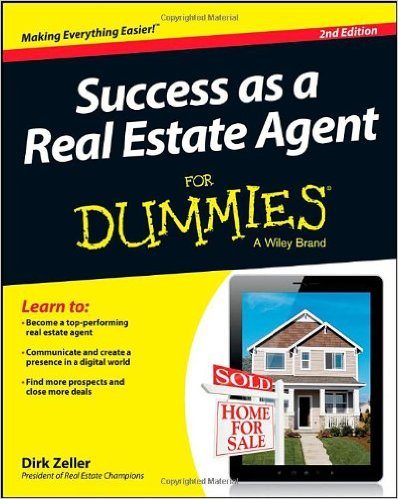 Despite the title, you're no dummy. In fact, buying this book may be the smartest decision you can make. It's especially geared towards new agents who learn the basics, such as generating leads, understanding IDX, marketing yourself, and staying competitive in your niche.
---
A Training Guide for a Successful First Year and Beyond as a Real Estate Agent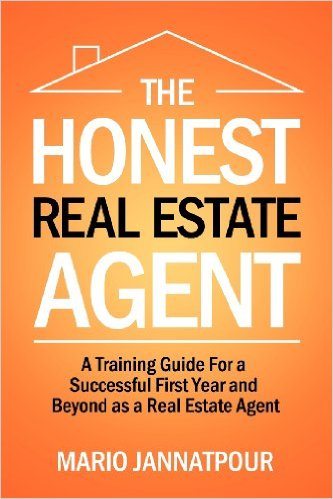 By: Mario Jannatpour (2012)
As the name would suggest, "The Honest Real Estate Agent" is a truthful look at what it takes to succeed in the real estate industry. It's not about becoming an overnight millionaire. Instead, Jannatpour provides straightforward advice about what to expect along with practical tips on how to navigate the industry while keeping your morals in tact.
---
The Art of Real Estate Marketing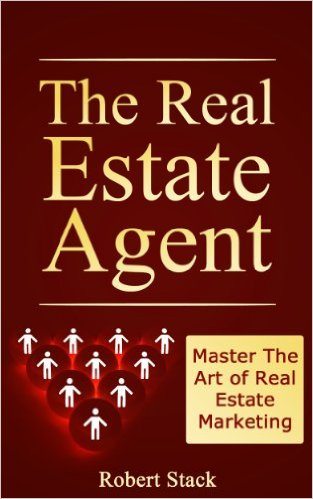 By: Robert Stack (2014)
This 41 page Kindle book is short but packed full of valuable information on how to market your real estate business. Stack unveils the 7 P's of marketing which include pricing, packaging, and positioning. You'll learn how to use the Internet to effectively sell your properties.
---
Creating an Extrao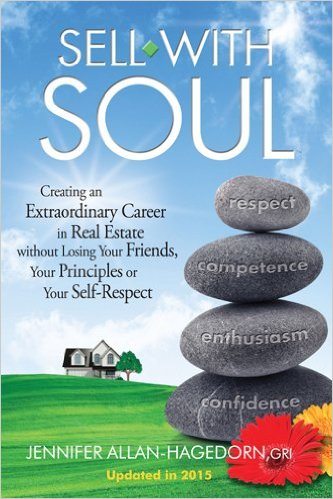 rdinary Career in Real Estate without Losing Your Friends, Your Principles or Your Self-Respect
By: Jennifer Allan-Hagedorn (2015)
Would you like to know the real secret to generating leads and getting referrals? Allan-Hagedorn promises to teach you what they left out in real estate school, starting with the hard truths of what it's really like to be a real estate agent. She then discusses how to get started, from the very beginning. You'll learn everything from how to set-up MLS to closing your listing.
---
The Secret of Selling Anything To Anyone
By: Fredrik Eklund with Bruce Littlefield (2015)
Popular television personality and real estate broker Fredrik Eklund provides a motivational and humorous take on selling. He provides great beginner advice and fun insider stories that may inspire and entertain.
---
Real Estate Success At The Highest LevelBy: Joseph and JoAnn Callaway (2014)
"Super Agent" provides you with the building blocks of real estate but also advises you in the art of small business. You'll learn how to manage your time, how to hire a supportive team, and how to develop and maintain strong affiliate relationships. This book also covers how to work with buyers and sellers as well as how to keep your client after the sale.
---
A Path to Passion, Purpose and Profits in Real Estate
By: Dave Crumby (2013)

"Real" is a high-minded read that discusses why it's so important to focus on passion and not money. It features almost 20 letters from leading industry professionals, such as Pete Flint (CEO, Trulia), Kendyl Young (Owner, Diggs), and Spencer Rascoff (CEO, Zillow).
---
What Top Real Estate Listing Agents Do Today To Sell Tomorrow
By: Matt Parker (2015)
This is one of those books that get straight to the point while providing actionable advice. It's motivational and easy to follow. At only 122 pages, it quick to read, too. Check out this book for inspiration and actionable strategies you can start immediately.
---
By: Willie Miranda (2015)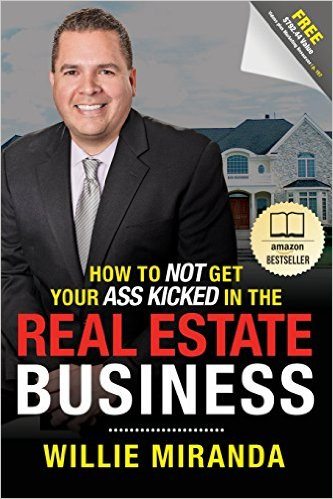 This book works for newbies and experienced pros alike. Miranda gives first rate advice in easy to tackle chapters like B2B networking, team building, and database gold mining. Use these proven strategies to inform your marketing strategy and help grow your business.
---
It's 52 pages jam packed with advice on what to take care of before you obtain your real estate license. Do you know what to do? This book provides an accurate guideline of what to expect and how to succeed in your first year (and beyond) as a real estate agent.
---
Mind Over Market: The Real Estate Warrior's Road Map to Mindset, Marketing & Media
By: Tamara Dorris (2015)
If you'd like to master your market, you've got to master your mindset first. Dorris provides a motivational road map for navigating your way to success.
---
The Seven Levels of Communication: Go From Relationships to Referrals
By: Michael J. Maher (2014)
The key to getting more referrals starts with developing stronger relationships. If you've ever struggled with how to communicate and establish lasting bonds, check out "7L." It provides a step by step guide for building your business through the power of referrals. A must read for real estate professionals.
We asked 50 experts for their best real estate marketing idea. Click here to see what they told us!
---
Final Thoughts

Whether you're a newbie or a seasoned pro, you can always benefit from the advice of someone who's been there, done that, and decided to write a book about it. Check out one or all of these highly rated real estate books to improve your business, generate leads in new and interesting ways, and also grow your referral base.