Rollover as Business Startup (ROBS) financing can be a great way to fund a new business or the purchase of a business using money from your retirement account. When arranged correctly, a ROBS allows you to rollover retirement funds into your business without paying any taxes or penalties.
However, if done incorrectly, a ROBS can create tax and legal problems, so it's wise to consult a professional ROBS provider. In this article, we review four popular ROBS providers and will give your our pick for the best ROBS provider for small businesses.
If you are not familiar with Rollovers as Business Startups, start with our article covering the basics of ROBS.
In an industry where most providers offer very similar services, Guidant Financial stands out because of its "Outside Counsel" program and stellar track record of helping entrepreneurs with ROBS financing. The Outside Counsel program allows you to talk to a lawyer before signing up for ROBS, as well as during and after the transaction should any issues or problems come up. This lawyer represents your best interests, not the ROBS firm's.
ROBS Provider Comparison Table
| | | | | |
| --- | --- | --- | --- | --- |
| When company began doing ROBS transactions | 2003 | 2006 | 1983 | 2008 |
| Initial setup fee | $4,995 | $4,795 | Unknown* | Unknown* |
| Ongoing monthly fee | $119/month plus $3.33/month for each employee after 10 | $120/month | Unknown* | Unknown* |
| Time to receive funds | 2-3 weeks | 2-3 weeks but can be faster with Safety Net Program | 2-3 weeks | 2-3 weeks |
| BBB Rating | A+ | A+ | A+ | A+ |
| % of plans that are audited | About 0.25 % | Less than 2 % | About 4 % | Unknown* |
| # of ROBS disqualified as a result of audits | None | None | None | Unknown* |
| Will the firm help in the case of an audit? | Yes | Yes | Yes | Yes |
| Offer access to outside counsel before ROBS is set up | Yes | No | No | No |
| Annual number of ROBS | 1,400 | Over 500 | 1,200 | Unknown* |
| Visit | | | | |
*The company declined to provide us with this information.
Guidant Financial: Best ROBS Provider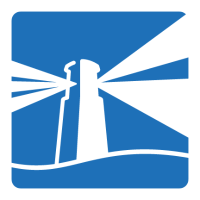 Choosing a good Rollover for Business Startups (ROBS) provider ultimately comes down to their level of expertise and service. Setting up a ROBS incorrectly can trigger a major tax penalty if the IRS or DOL audit the transaction and find that it violates tax rules. Although all the firms mentioned in this article have very strong historical track records in successfully arranging ROBS, Guidant goes farther than the rest in trying to prevent potential problems. 
As part of Guidant Financial's ROBS offering, they provide clients with access to outside counsel before, during, and after the ROBS transaction is complete. At the outset, every Guidant customer receives two sessions with outside counsel at no additional charge to evaluate if ROBS is a good financing option for them.
Guidant is the only firm that we know of in the ROBS space that offers this service. You also get access to outside counsel if you have questions after the transaction is finished or if you are audited. While the other firms employ lawyers who can assist you if you are audited, these lawyers ultimately represent the company and not the client. Outside counsel, on the other hand, have a fiduciary duty to you and have your best interests in mind.
Guidant is an expert in helping business owners set up ROBS. They've helped over 10,000 business owners since they started offering ROBS in 2003 and have an A+ Better Business Bureau Rating. In fact, as of the writing of this article, Guidant only received 2 complaints on the BBB's website, which indicates that customers have been happy with their service.
FranFund: Best ROBS for Franchises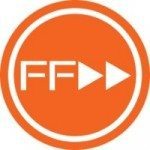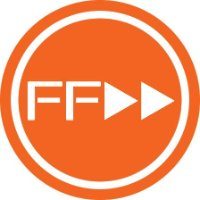 FranFund is our recommended provider for business owners who are looking to start or buy a franchise. While FranFund does work with non-franchise businesses, a whopping 94 percent of their ROBS clients start or buy a franchise!
FranFund has a special program called the "Safety Net Program" that's particularly helpful for people who are on the fence about whether they should do a ROBS. For example, maybe you are still deciding which franchise you want to buy. With your permission, FranFund will move funds out of your current retirement account into a Merrill Lynch IRA. Once you choose the franchise you want to buy, the rollover will then be completed. This can shave off 1-2 weeks from the regular ROBS process, allowing you to quickly get the funds you need to pay a franchise fee or other startup costs.
FranFund is also a good choice in terms of cost. The company is less expensive than Guidant for the initial setup fee and for the ongoing monthly fees for larger businesses. A fee of $120/month covers administration of the retirement plan for an unlimited number of employees. For a company that has 40 employees, for example, choosing FranFund might save over $1,000 per year in administrative costs over Guidant.
Despite these pros, FranFund is newer to the ROBS space than Guidant. They don't do as many ROBS transactions per year as Guidant and don't provide outside counsel at the outset (the company did say, however, that they would provide outside counsel in the event of an audit).
Benetrends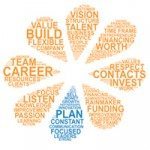 Benetrends is another great option for people who want to do a Rollover as a Business Startup. In fact, Benetrends is actually the pioneer of ROBS; their founder created what we today know of as ROBS over 30 years ago. Guidant still surpasses Benetrends in the number of annual ROBS transactions, but Benetrends has a solid track record.
While Benetrends does ROBS for both franchises and regular businesses, like FranFund, it has special expertise in the franchise space. Benetrends' founder is a past franchisee himself, and the CEO has been a multi-unit franchisee and is a board member of the International Franchise Association (IFA). According to the company, no other firm has done more ROBS transactions in the franchise industry.
CatchFire Funding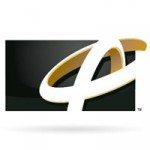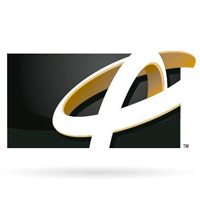 CatchFire Funding is yet another option for doing a ROBS. They are a relatively new, small company but advertise pretty heavily in the space. We reached out to the company to get further information about their ROBS offering, but they weren't willing to speak with us. As a result, we don't have cost or audit-related information for CatchFire.
How We Chose Which Rollover as a Business Startup Providers To Review
ROBS, which stands for Rollovers as Business Startups, is a popular way to finance the launch of a new business or the purchase of a business using the funds that a small business owner has in his or her retirement accounts. If you do a ROBS correctly, you don't have to pay any taxes or penalties which are normally charged when you withdraw money from your retirement account early. Common retirement plans, such as a 401(K), traditional IRA, and 403(b), are eligible for ROBS.
There are many providers that will help you set up a ROBS. The services provided include setting up your business as a C corporation (required to do a ROBS), creating a company retirement plan which includes the ability to buy company stock, and serving as the retirement plan administrator for your business and employees. Don't worry if this all sounds complicated–the ROBS provider is there to help you.
For this article, we chose to review and compare 3 of the most popular providers in the space: Guidant, FranFund, and Benetrends (CatchFire Funding declined to provide information). ROBS is one area where experience really matters because if you do things incorrectly, you can run into legal issues with the IRS or Department of Labor (DOL). Accordingly, we chose firms that have a successful track record of helping people finance their businesses with ROBS.
In-Depth Overview of Best ROBS Providers
Cost
A Rollover for Business Startups costs about $5,000 up front and $1,100-1,500 per year after that. The cheapest pricing was offered by FranFund, which was $200 less in set-up fees and significantly lower ongoing fees than its competitors.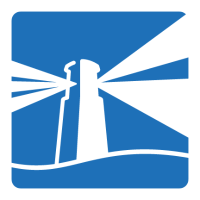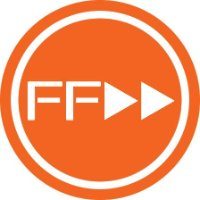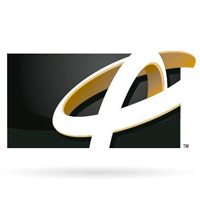 ---
Time to Receive Funding
It generally takes about 2-3 weeks to set up a ROBS, but the exact time frame depends on the type of retirement account you currently have, the amount of funds you want to roll over, and other factors.
Setting up a ROBS takes place in multiple steps:
Set up the business you are starting or buying as a C Corporation.
Create a new 401(k) retirement plan or profit sharing plan under the Corporation.
Rollover the funds from your personal retirement plan to the new company retirement plan.
The company retirement plan buys stock in the Corporation.
Using the proceeds from the sale of the stock, you can start your business or buy a business.
You can learn more details if you wish by reading our Ultimate Guide to ROBS.
---
Audit Numbers & Audit Assistance
The percentage of ROBS transactions which are audited is extremely small. Most people who set up a ROBS don't have any issues. However, in the rare event that you are audited, you want a firm that will stand by you and help you defray the costs of the audit and address any questions or issues that come up.
All of the firms covered in this article guarantee assistance if you are audited, but Guidant goes an extra step by paying for representation by outside counsel.
---
Customer Service
You should choose a company that has responsive customer service from the get go, is easy to access, and whose reps are knowledgeable and well informed about how ROBS works.