Out of 3,000+ banks nationwide that offer SBA 7a loans, we chose SmartBiz as the best SBA loan provider. We ourselves obtained an SBA loan from SmartBiz, and the process was fast and simple, not something you usually hear when it comes to SBA loans.
SmartBiz is not a bank or lender. They are an online platform that packages your loan for you and gets it funded, typically in less than 1 month (compared to 3-4 months at a bank). While SmartBiz does charge slightly higher fees than banks, they are the best in terms of speed and your likelihood of getting approved. They also have excellent customer service.
In this buyer's guide, we compare SmartBiz with 2 other top SBA loan providers: Live Oak Bank, an industry-focused online bank, and Wells Fargo, a large national bank.
Best SBA Loan Provider for Small Businesses: SmartBiz
We chose SmartBiz as the best SBA loan provider because they are two to three times faster than a bank, you're more likely to get an approval, and they have excellent customer service. Fees are on the high side, but it's worth it if you value speed and approval.
SmartBiz

Live Oak Bank

Wells Fargo

Minimum credit score to qualify

Learn More
Approx. 650
Approx. 680
Did Not Provide
Average Time to Get Funding

Learn More
Less than 1 month
10-60 Days
30-60 days
Online application?

Learn More
Yes
Yes
No
Pre-qualify without credit score impact?

Learn More
Yes
Yes, but borrower must request
No
Average loan size

Learn More
Approx. $150,000
$1 million
Approx. $265,000
Dedicated Loan Specialist

Learn More
Yes
Yes
Yes
Amount of SBA 7a funding
$125 million since 2014
$1.1 billion in 2015
$1.9 billion in 2015
Best SBA Loan Provider Overall for Small Businesses: SmartBiz

SmartBiz provides quick and easy access to SBA loans under $350K.  There are three primary reasons why they are our overall winner:
Speed & Convenience
They Increase Your Odds of Getting Approved
Excellent Customer Service
Normally, bank loans require over 30 hours of paperwork and close in 3-4 months. SmartBiz shrinks this down to about 15 hours and 1 month for most loans. Their initial online application process is super quick. When we at Fit Small Business applied for a loan, we finished the online application in half an hour and received a pre-approval email right away. After that, a SmartBiz rep asked us for supporting documents, submitted our loan package to a partner lender, and helped us with the lender's underwriting and closing processes.
We were able to obtain funding through SmartBiz after getting turned down by 5 banks, and we have seen this happen with many of our clients. How can this be? SmartBiz is the middleman between you and the lender. They partner with banks and understand each bank's specific underwriting requirements. As a result, they will help you will package your loan and present it to the bank in a way that increases the likelihood that you'll get funded.
SmartBiz also has excellent customer service. From the beginning, you will be matched with a dedicated rep who will work with you throughout the process and answer any questions you might have. Even after SmartBiz submitted our loan package to the lender, the rep was our main point of contact for everything related to our loan.
Downsides to SmartBiz? They only go up to $350K for working capital loans (but up to $5MM for commercial real estate), so if you need a larger working capital loan, you should consider Wells Fargo or Live Oak. Also, fees are on the high side. Beyond fees that all lenders charge, SmartBiz charges a 2 % referral fee and 2 % packaging fee which Wells Fargo and Live Oak Bank do not charge. However, this money comes out of the loan. SmartBiz has to charge these fees because they are not a lender, and this is how they make money. Interest rates are similar among all three companies because the SBA sets maximum interest rates.
Best SBA Lender for Select Industries: Live Oak Bank

Live Oak Bank is an online bank that focuses exclusively on making SBA 7a loans to small businesses in these 12 industries:
Veterinary Practices

Agriculture/Poultry

Hotels

Self-Storage

Family Entertainment Centers

Insurance

Funeral Homes

Investment Advisors

Wine & Craft Beverages

Healthcare, Dental, or Ophthalmic Practices

Pharmacies

Solar
Live Oak provides SBA loans between $50,000 and $5 million. If you belong to one of the 12 industries above, Live Oak Bank may be the best SBA lender for you. Jason Lumpkin, the bank's head of eLending, says these industries are traditionally underbanked or those for which banks don't give favorable terms. At Live Oak, industry experts understand the nuances of what it's like to be a business owner in that industry and will work to get your SBA loan funded quickly.
For example, Live Oak Bank is the one of the nation's leading lenders for poultry farmers. Banks normally provide conventional loans to poultry farms that require a 20-30 % down payment. Live Oak understands the revenue structure of poultry farms, so they often provide these borrowers with SBA 7a loans that require just a 10 % down payment or no down payment at all.
Live Oak lends to both startups and established small businesses, but the downside is that they currently don't fund loans outside of the 12 industries noted above. The types of businesses that most commonly try for SBA loans, such as restaurants and retail businesses, currently cannot get a loan at Live Oak. However, Lumpkin says the company is expanding the industries it covers.
Best SBA Lender for Loans Over $350K or For Startups/Business Acquisitions: Wells Fargo
Rounding out this buyer's guide on SBA loans is a large national bank: Wells Fargo. We recommend Wells Fargo for startups, business acquisitions, and small businesses that need loans over $350K.
Wells Fargo is one of the most active SBA lenders in the nation. They often rank as # 1 in the SBA's quarterly ranking of top SBA lenders. Though Wells Fargo provides SBA 7a loans as small as $10K and as large as $5 million, their average loan size was around $265,000 in 2015. This is significantly higher than SmartBiz's average loan size, so Wells Fargo seems to be a better choice for larger loans.
Wells Fargo also funds a fair amount of startup businesses and business acquisitions, which is something that many lenders, including SmartBiz, do not do. Chris Ledesma, Vice President of Marketing and Strategy at Wells Fargo, could not provide specifics but says that they do fund a "good number of startups" and will rely on financial projections for businesses that haven't started producing revenue it.
On the downside, Wells Fargo is significantly slower to fund loans than SmartBiz, and the application process isn't as simple. With SmartBiz's online application, you can get pre-approved in about 30 minutes. Wells Fargo can't match that. Ledesma says it takes about 30-60 days for most SBA loans to close at Wells Fargo, but in our experience, large banks often take as much as 3 or 4 months to close a loan.
In-Depth Overview: SmartBiz vs. Live Oak Bank vs. Wells Fargo
This buyer's guide covers the best places to get an SBA 7a loan. An SBA 7a loan is a government-guaranteed general purpose business loan that can be used as working capital, to renovate a building, to purchase equipment or machinery, or for a host of other uses.
While 7a loans are sometimes given to startups or to people who are acquiring a business, the bulk of SBA loans go to businesses that are two years or older.
For information on all of the Small Business Administration's (SBA) loan programs, check out our guide to types of SBA loans.
---
How to Qualify
Qualifying for an SBA loan isn't easy. The requirements generally parallel what you would need for a conventional bank loan. You typically need the following to qualify for an SBA 7a loan:
Good personal credit score (680+) (check credit here for free)

Business with positive cash flow or (for startups) positive cash flow projections. This typically translates to a

Debt Service Coverage Ratio (DSCR)

of at least 1 to 1.25.

Collateral (the loan may not need to be 100 % collateralized, but you should have some collateral)

10-20 % down payment if you're starting a new business or are acquiring a business or real estate.
These requirements are on top of the SBA's eligibility requirements. Keep in mind that every lender will require a personal guarantee from the primary business owners. A personal guarantee is a promise–backed by your personal assets–to pay back the loan even if the business can't afford to.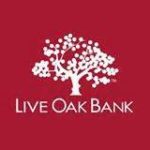 ---
Cost
SBA loan interest rates are roughly equivalent no matter which lender you go to because the SBA sets maximums on the rates that can be charged. Here are other costs that you will have no matter which lender you choose:
Closing costs/third party costs

– Appraisal fees (for real estate or business acquisitions), title insurance fees, environmental studies (for real estate), and other third party costs are the borrower's responsibility. These can be rolled into the loan. The amount of closing costs varies based on the loan size and type.

Deposit

– Some lenders, particularly large banks, require an upfront deposit to cover closing costs. This can be difficult for small business owners who are in a cash crunch.

Insurance

– The SBA requires small businesses to carry

key person insurance

and other types of insurance when a loan isn't 100 % collateralized.

SBA-required guarantee fee

– The SBA levies a fee of 3 to 3.5 % of the guaranteed amount of the loan. This currently applies only to loans over $150K.
The real distinction among lenders is in other miscellaneous fees, such as referral and packaging fees. The SBA prohibits lenders from charging processing fees, origination fees, application fees, points, brokerage fees, or bonus points.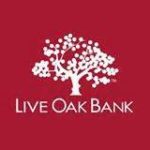 ---
How Fast? – Application Process and Timeline
The primary advantage of using an online loan provider like SmartBiz is the speed and simplicity of the application process. Banks normally take much longer because they have more layers of bureaucracy and lack the automation needed to speed up the loan process. When judging how fast a lender is, there are three main stages to consider:
Initial application and pre-approval
Underwriting and document gathering
Credit review and closing
Keep in mind that the length of the application process in large part depends on you! We know small business owners are busy, but if you have all your paperwork gathered in advance and are quick to provide them to the lender when asked, things happen a lot faster.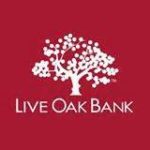 ---
Loan Terms – Loan Size and Repayment Schedule
The SBA sets a maximum limit of $5 million for an SBA loan, and lenders set their own minimum. The SBA sets maximum repayment terms based on what the loan is being used for (up to 10 years for working capital or equipment and up to 25 years for real estate). Fortunately, SBA loans are fully amortizing loans. This means there are no balloon payments. No prepayment penalties are allowed unless the term of the loan is more than 15 years and the loan is paid back in the first 3 years of the term.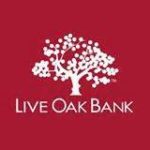 ---
Customer Service
The SBA loan process can be a bit complicated, so it's important to go to a lender that has excellent service and will walk you through the process. Since we have used SmartBiz ourselves to get a loan, we can speak to their excellent customer service.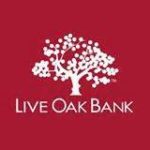 Live Oak Bank
– Live Oak Bank pride themselves on their industry expertise and personalized level of service. They also have a dedicated rep who will work you from start to finish. For larger loans, you may work with a rep and an underwriting officer. The company says they provide applicants with the cell phone number of their rep, so they are just a phone call away if you have any questions!
---
Bottom Line
SmartBiz is our top recommended SBA loan provider for small businesses because they are fast, help increase your odds of getting approved, and have superior customer service. They provide SBA loans up to $350K for working capital and up to $5MM for commercial real estate. Live Oak Bank is the best SBA lender for the specific industries that they work with because of their level of expertise. Wells Fargo is a good option for startups and business acquisitions.