To find out which is the best small business phone system, we tried all the top providers and compared their pricing, features, reliability, ease of use, and customer support.
Best Small Business Phone System: Nextiva
Our choice for the best small business phone service is Nextiva VoIP for their easy setup, responsive customer support, and reliable service. We use Nextiva in our office at Fit Small Business and have not been disappointed.
Nextiva vs. RingCentral vs. Phone.com Summary Table
Nextiva

RingCentral

Phone.com

Price for 5 Phones*
(Month-to-month)

Learn More
$232.92 / month

($46.58 each)
$298.63 / month

($59.73 each)
$158.53 / month

($31.70 each)
Price for 5 Phones*
(Annual Commitment)

Learn More
$219.32 / month

($43.86 each)
$232.25 / month

($46.45 each)
$145.34 / month

($29.27 each)
Free Trial?
30 Days
30 Days
30 Days
Unlimited US & Canada Calls?

Learn More
Yes
Yes
Yes
Auto Attendant?

Learn More
Yes, with free professionally recorded greeting
Yes
Yes
Integrations

Learn More
Many CRMs (through Tenfold), Outlook, Zendesk
Many CRMs, Google, Outlook, ZenDesk
Many CRMs (through Tenfold)
Reliability

Learn More
Good
Best
Okay
Customer Service

Learn More
US Phone, Email & Chat
Not solely US-based Phone, Email & Chat
US Phone, Email & Chat
www.Nextiva.com
www.RingCentral.com
www.Phone.com
*Includes taxes and fees, for New York City customers. The exact amount you pay will vary depending on location.
Nextiva: Best Small Business Phone System

We recommend Nextiva because of their top-notch customer service, reliability, and stability in a rapidly changing industry. Nextiva is also the phone system we use internally at Fit Small Business, and has been an ideal solution for our growing office.
Between the physical hardware and back-end software, business phone systems can be a challenge to set up. Nextiva is the only provider to give small business clients a personal U.S. based account representative to talk them through the process. This, as well as the free professionally recorded phone greeting, are just a few examples of the conveniences you get from Nextiva.

Nextiva provides US based customer support and answers calls very quickly. Its major competitor, RingCentral only guarantees US based customer service to larger companies (those paying for more than 20 lines) and has considerably longer wait times for smaller clients.

Nextiva is one of the more reliable VoIP providers when it comes to call quality and connectivity. This is due, in part, to their large size and multiple data centers. While Phone.com is a bit less expensive, their smaller network can make them more prone to relaiability issues. For a company doesn't want to have worry about the stability of its service provider, Nextiva is a better choice than smaller competitors.
RingCentral: Best High-End Phone System


RingCentral is the "luxury" VoIP phone service for businesses. It has a top-notch interface for setting up the auto attendant and for users to check their voicemail or customize call forwarding settings. It has by far the best mobile app, which lets you make calls over the internet or over your mobile network using your business phone number, and even switch between the two mid-conversation.

Thanks to RingCentral integrations, you can even make calls within Zoho, Salesforce, Zendesk, Desk.com and other business applications (Nextiva and Phone.com can also integrate with CRMs using a service called Tenfold, but this requires additional setup & charges).

Where RingCentral falls short is their higher price tag and customer service, which prioritizes larger businesses. U.S. based support is only available to 20+ user accounts. Likewise, while small businesses do get a setup specialist similar to Nextiva, this is non-US based unless you have over 10 users.
Phone.com: Most Cost-Effective Option


One of the key benefits of Phone.com is the price. You can purchase a comparable plan for $10-$15/user/month less than Nextiva. There's also a pay-per-minute option, which can save you even more money if your employees speak on the phone less than several hours per month.

Phone.com is also the best at international calling: With an unlimited plan, you can make free outgoing calls to landlines in Canada, France, Germany Israel, Italy, Netherlands, Puerto Rico, and United Kingdom, and rates for other countries are low compared to competitors. Phone.com even gives you the option to purchase an international phone number for as little as $5/month, so you can avoid international fees if you make a lot of calls to a particular country.

The downside to Phone.com is you don't get a setup specialist like you do with Nextiva, and the customer support is not as effective. The smaller network size can also make it more prone to reliability issues. For small business owners who aren't as tech-savvy, we recommend using Nextiva.
Two Types of Phone Systems: Landline vs. VoIP
The first thing you should understand before we get into the review of each provider is that there are two different types of phone systems available today:
Traditional landlines
VoIP, or internet-based phone service
Both systems give you some standard features: A handset and extension for each employee in your office, an auto attendant to greet and connect callers, voicemail, transfers, on-hold functionality, etc. The key difference is that landlines rely on traditional phone wiring, whereas VoIP only needs an internet connection. This gives VoIP a few key advantages:
It's much less expensive – nearly half the cost, since you don't have to install/upkeep any physical phone lines.
You get a lot of advanced tools that landlines simply can't support, like voicemails delivered to your email inbox and the ability to make/receive calls on your cell phone using your business number.
It's much easier to scale if you want to add more phone lines. With a landline system, you have to physically install more lines. With VoIP, you can simply add another user online and order another deskset.
For the rest of this guide, we're going to compare the 3 VoIP phone systems – Nextiva, RingCentral, and Phone.com – which we found to be the best options for small businesses. If you want to learn more about VoIP, check out our guide: VoIP vs Landline: What's the Best Phone System?
In-Depth Overview: Nextiva vs. RingCentral vs. Phone.com
Small Business Phone System Costs
| | Nextiva | RingCentral | Phone.com |
| --- | --- | --- | --- |
| 1 User (price per month, no contract) | $53 / month | $72 / month | $43 / month |
| 5 Users (price per month, no contract) | $233 / month | $299 / month | $159 / month |
| 25 Users (price per month, no contract) | $1002 / month | $1396 / month | $622 / month |
The pricing quoted above is for unlimited US/Canada calling on a month-to-month contract, with taxes and fees included (using New York City as an example.)

All three companies charge less if you're willing to sign an annual contract, but especially noteworthy is RingCentral: Pricing drops from $299/mo for 5 users to $232/mo if you pay a year upfront. Phone.com and RingCentral also offer less expensive pay-per-minute plans, which we'll explain more below.

The pricing above does not include the cost of phones, which can range from $50 to $200 per

handset

.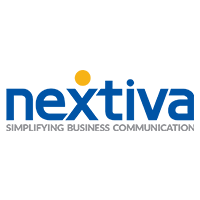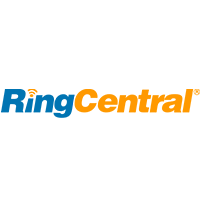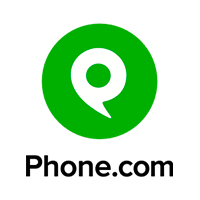 ---
Standard Features
All three of these VoIP providers will enable you and your employees to make and receive calls anywhere in the United States and Canada with high quality audio. Here's how the rest of their feature compare:
| | Nextiva | RingCentral | Phone.com |
| --- | --- | --- | --- |
| Does each employee get a unique phone number? | Yes | Yes | Each employee gets a unique extension - phone numbers are $5/month each. |
| Voicemail for each employee? | Yes, with voicemail-to-email delivery | Yes, with voicemail-to-email delivery | Yes, with voicemail-to-email delivery |
| Auto Attendant? | Yes, with free professionally recorded greeting | Yes | Yes |
| Local, toll-free and international numbers available? | Just local and toll-free (no international numbers) | Yes, all 3 | Yes, all 3 |
| Can you keep your current phone number? | Yes | Yes | Yes |
| Make/receive calls on smartphone using business number? | Yes | Yes, with many more mobile features | Yes |
Each employee and / or department can have their own unique phone number, phone greeting, and voicemail box.

RingCentral

and

Nextiva

give each user a unique 10-digit number for free.

Phone.com

charges an additional $5/month per number.

Each company can use local phone numbers, have an 800 number or a combination of the two.

Phone.com

and

RingCentral

also offer international numbers for some countries.

An auto-attendant can direct callers to the right department or you can give callers the options of dial by name directory. For the phone greeting,

Nextiva

lets you send in a script to be professionally recorded by their production team at no extra cost.

You can set rules for how calls are handled. For example, sales calls can ring on multiple lines at once or roll from one person to another if calls aren't picked up.

Nextiva

and

RingCentral

give you the most options for call routing.

Employees can make and receive call on their personal smartphone, using their business phone number.

RingCentral

had by far the best mobile app.

You can send and receive electronic faxes (e-faxing).
All services will help you port / transfer your existing number to your new phone service.
---
Integrations
Through Tenfold (formerly Callinize) each of these VoIP phone providers can integrate with popular CRMs, such as Insightly (our recommended CRM), Zoho, Salesforce, REthink, SugarCRM and more. The integration enables you to automatically log calls in your CRM, including the duration, who made the call, which leads/contacts are related, and user-entered notes. When you get an incoming call, the system also scans your CRM automatically and shows you any relevant details (see below).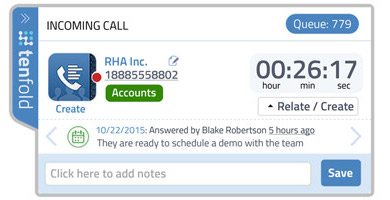 Tenfold supports all 3 systems: RingCentral, Phone.com and Nextiva. Because it is a 3rd party service, however, you have to pay an additional charge for the integration. Pricing starts at $29/month.

Nextiva and RingCentral also support some integrations of their own. The benefit of using "official" integrations is you typically do not have to pay an extra charge. Plus, official integrations tend to work more smoothly, with fewer bugs than 3rd party integrations.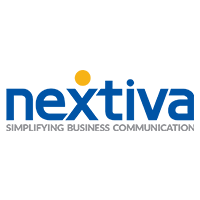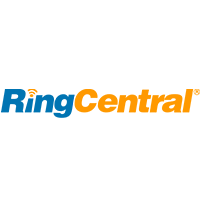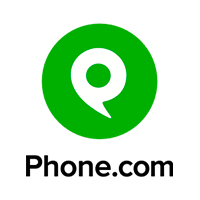 ---
Small Business Phone System Reliability
| | Nextiva | RingCentral | Phone.com |
| --- | --- | --- | --- |
| Avg Customer Rating* | 79% | 82% | 69% |
| Uptime | 99.999% Rated. 99.9% Guaranteed. | 99.999% Rated. 99.9% Guaranteed. | 99.99% Rated. No Guarantee. |
| # Data Centers | 6 data centers across the US | Multiple data centers across US (number not specified) | 2 data centers across US (location not specified) |
*average customer rating based on VoIP-Info, GetApp, Virtual Phone System Reviews, Get VoIP and Fit Small Business
To compare the reliability of phone service, we looked at 3 key factors: Average customer ratings, server uptime, and the number of data centers.
The customer rating score is the average of hundreds of user reviews across 5 websites. In addition to call quality and reliability, this tells how satisfied customers were with support and billing.
Server uptime measures how often the data centers are online. While any score above 99% can seem reliable, the number of decimals makes a key difference. 99.999% equates to just 26 seconds of downtime in a given month whereas 99.99% equates to 4 minutes and 19 seconds. A guaranteed uptime typically means the company will compensate you if service is down longer than promised.
The 3rd factor we looked at was the number of data centers available to handle your calls. Generally speaking, more locations equate to better service. This is because one can "take over" in case another goes down or reaches network capacity.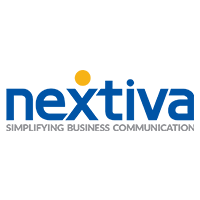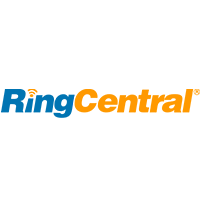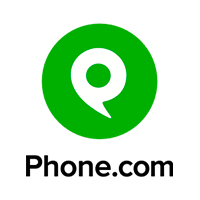 ---
Customer Service
During my test, I found Nextiva to have the best customer service. They had a very fast response time and knowledgeable support agents. Phone.com was a close runner-up with equally fast phone support and helpful staff. RingCentral is a distant third – I was on hold for 10 minutes before giving up.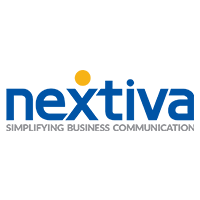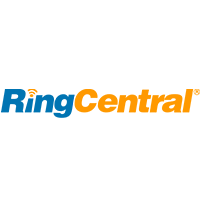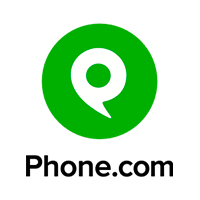 ---
All Small Business Phone System Options
In addition to Nextiva, RingCentral and Phone.com, we reviewed several more small business phone systems. Here's how they all compare:
The Bottom Line
After reviewing all the top players, we chose Nextiva as the best small business VoIP phone company. They're not the cheapest provider, nor do they offer the most features. However, they do offer extremely reliable service and great customer support, which we think that small business owners in particular will find very helpful. It's an ideal balance of features and reliability for the price.