If you're self employed or a small business owner, there's 3 main options out there for DIY tax prep software: TurboTax, H&R Block and TaxAct. Here's our review and comparison of each provider and our recommendation for the best tax preparation software for small businesses.
Who We Recommend For Tax Preparation Software: TurboTax
Price (state + federal)

$112 for self employed

$200 for small business owners

$85 for self employed

$100 for small business owners

$18 for self employed

$70 for small business owners

Ease of Use

Easiest

Moderate

Difficult

Audit Support

Free one-to-one support in the event of an audit

Free one-to-one support in the event of an audit

Free email & phone support. Full audit support is an additional $40 upfront

Deductions

TurboTax finds the most deductions

H&R block gives you a modest refund

TaxAct gives you a modest refund

Support

Community help center w/ searchable questions

Free phone & chat support for technical questions only

Free chat & email support for technical or tax-related questions

Free email support for technical or tax-related questions.

Unlimited phone support from tax specialists included with these package ($8 otherwise)
Why We Recommend TurboTax For Small Businesses
Whether you're a sole proprietor, S corp, C corp or LLC, TurboTax makes the process easy by breaking it down into a series of simple and intuitive questions. The sophisticated "tax wizard" interviews you just like an expert you hire for help.
At the end of the process, the review tool scans your documents for errors. Of the 3 programs, TurboTax had the most reliable tool for catching mistakes. They also offer free one-to-one support in the event of an audit, which H&R Block offers as well. For TaxAct, however, you need to pay an additional $40.
While TurboTax is the most expensive of the 3 tax software programs, our research indicated that it's deduction finder has the best track record and can often save businesses more money than the other programs, which offsets the additional cost. TurboTax also has a great number of support tools built right into the program, including a very comprehensive searchable Q&A.
Tax Software Costs
Each of the tax software providers have at least two packages for entrepreneurs – one for the self employed that lets you file Form 1040 and another for small business owners that lets you file as LLCs, partnerships, corporations, trusts, S corps and more. TaxAct is by far the least expensive for both editions while TurboTax costs the most money.
Want to save even more money at tax time? Then check out our top 25 tax saving tips for small businesses.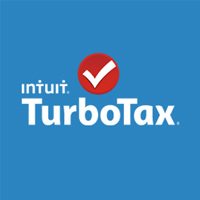 TurboTax Home & Business, which is for the self employed, costs $75, plus $37 to file state returns. The Business Edition, which covers small business owners costs $150, plus $50 for state returns.
H&R Block Premium
, the package for the self employed, costs $65 with an additional $20 to file state returns. The Premium & Business Edition for small business owners costs $80, plus $20 for state.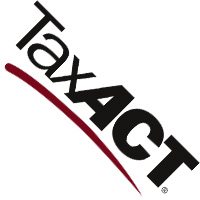 TaxAct: The self employed edition costs $13, plus $5 to file state taxes. The business owner edition costs $50 plus $20 for state returns.
---
Tax Software Ease Of Use
TurboTax may be the most expensive tax software, but you get the best user experience. TaxAct, on the other hand, is the most difficult to use.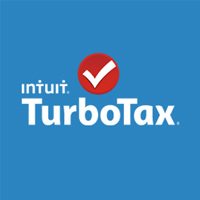 TurboTax is easy to use whether or not you're familiar with the tax law. This is because of the simple and straightforward questions the program asks to determine your tax situation (i.e. which deductions you might qualify for). The questions are conditional, so, for example, if you say you don't have children, you won't be asked to enter in their ages or education.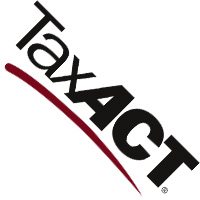 TaxAct
is the least intuitive of the 3 programs. Unlike the other programs, TaxAct's does not ask you conditional questions, so you have to go through a lot of questions, even those that don't apply to your business.
---
Error Checking / Audit Protection
A big factor in our decision was the reliability of the software: How well does it protect you from being audited, and in the event of an audit, will they offer assistance? Based on our interviews and research, we found that TurboTax was the most reliable.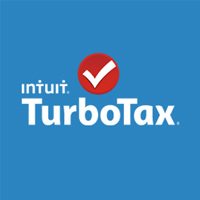 TurboTax has an excellent review tool that checks your forms for errors before you submit. The software will show you errors one by one, including the relevant portion of the actual document you're filling out. In the event that you receive an audit, TurboTax has free one-to-one support in which they'll help you figure out what went wrong and how you can correct it.
H&R Block also has a thorough review tool, but it's not as intuitive as the others. Rather than show you precisely where the error was made, H&R Block prompts you to go back through the preparation process. The review tool is also more error prone than TurboTax. In review by Lifehacker, H&R Block failed to catch a deduction that was counted twice. Like TurboTax, however, H&R Block has free support in you happen to be audited.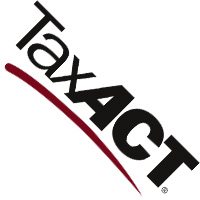 TaxAct
has a solid review tool that, like TurboTax guides you through your application and shows you exactly where errors were made. TaxAct provides audit defense, but it costs an
additional $40
and you have to pay before you file taxes.
---
Deductions
Along with error checking / audit protection, this was one of the most important factors. These tax software programs are all different in how they check for deductions. If one can save you $200 and the other $800, you probably won't mind paying a little more for the other.
We found that TurboTax is mostly likely to give you the biggest tax return, although the results can vary. Of the several head to head reviews we found, two reviewers (Lifehacker and The Atlantic) found that TurboTax saved them around $1,000 compared to H&R Block. Also, Fernando Perez, a small business owner we spoke with, found far more deductions when he switched from H&R Block to TurboTax.
One reviewer, however, had the opposite results, saving $300 using H&R Block compared to TurboTax. Also, in many other comparisons, the deductions added up to about the same amount.
---
Tax Software Support
Support can be very important, especially for first time filers or those dealing with new items. Each software offers tax help in different ways: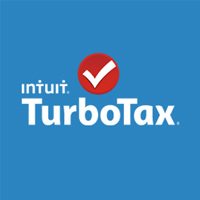 The main way TurboTax offers support is with it's community question & answer forum. There's a very thorough collection of information, so you can typically find an answer to any question you might have. The help center is built into the software, so you can find answers without leaving your place. TurboTax also offers free phone and chat support, but for technical questions only – you won't find any answers specific to your tax situation.
H&R Block
also has a help center, but it's not nearly as comprehensive as TurboTax. The main support of H&R Block is free email and chat with tax experts. While users find this generally pretty helpful, it can take a number of days to get a response. Some editions of H&R Block also let you review your tax forms with an expert in person at an H&R Block location.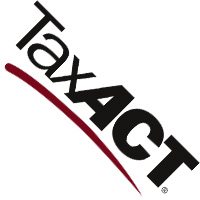 The key advantage of
TaxAct
is their free unlimited phone support from tax experts, which lasts for the entire tax season. TaxAct also has free email support and an online help center with articles. TurboTax has an equivalent phone support option for personalized tax help, but it costs $40 for a 20 minute conversation.
---
Conclusion
TurboTax costs the most money, but we feel the faster, more intuitive tax filing process and reliable error-checking is worth the extra money. Also, because TurboTax has the most comprehensive deduction finder, you can potentially save a lot more money than with H&R Block or TaxAct.
Looking for more help? Check out our Top 10 tax tips that will help you save money this tax season.