---
UPDATE 1/25/17: Slack, a popular internal communication service, now offers video conferencing, as well as an easy platform for group conversations, file sharing, and much more for only $8 a month. There is also a free version which includes two-person video calls as well as many other great features. We'll be reviewing their product for a full update to this article. Click here to check it out.
---
There comes a time when small businesses need to upgrade from Google Hangouts or Skype. These free video conferencing programs can be great for one-on-one talks, but they fall short when it comes to larger conferences.
To find the best video conferencing software for small businesses, we looked at three of the top programs: Join.Me, GoToMeeting and Zoom. Below we compare their price, features and call quality.
Best Video Conference Software for Small Businesses: Join.Me
With the ability to join video conferences from an internet browser and features like screensharing and mouse control, Join.Me gives you the best service for the price.
Join.Me

GoToMeeting

Zoom

Price for recommended package

Free Edition?

Yes, for 10 participants

Yes, for 3 participants

Yes, for 50 participants (only 40 minutes/meeting)

*Note: A user is only somebody who starts a meeting. People you invite to a call are not considered users

How do participants join a meeting?

They can join from their web-browser, a mobile app or desktop app

You can send a link/passcode via email

They can join from their web-browser, mobile app or desktop app

You can send a link/passcode via email

Participants cannot join from their web browser. They must install the Zoom app.

You can send a link/passcode via email

Screen sharing?

Yes

Yes

Yes

Can you share Mouse/Keyboard control?

Yes, to anyone

Yes, but only to people who have installed GoToMeeting

Yes, but only to people who have installed Zoom and are using a PC, Mac or iPad

Can you record conversations?

Yes

Yes

Yes

Can you mute participants?

Yes, you can mute all besides yourself

Yes, you can mute all or individual participants

Yes, you can mute all or individual participants

Call Quality

Good

Good

Best

Customer Support

24/7 Phone & Email Support

www.GoToMeeting.com
Why We Recommend Join.Me as the Best Video Conference Software for Small Businesses
There were three main things we were looking for in a video conferencing program:
Can participants join without having to install anything or create an account?

Do you have a good set of in-call tools to host an engaging meeting?

Does it have good/reliable call quality?
Join.Me was the only program to fulfill this criteria AND come at a reasonable price of $20/user/month. But first, why do these three points matter?
First off, it looks unprofessional to people outside your business when they need to install a program and/or create an account in order to join a meeting. This is why we made sure to choose a program that can work from an internet browser: So users can just click a link and immediately join your meeting.
Secondly, there's lots of in-call tools that make larger conferences run more smoothly, like the ability to mute participants or share control of the mouse and keyboard. Join.Me gives you these features AND some perks, like the ability to draw on/highlight the screen when you're sharing it. Perfect for webinars.
Finally, Join.Me has good ratings from customers as far as sound/video quality and reliability. Plus, at a price of $20/user/month for up to 50 participants (or $25 for up to 250 participants), it's one of the best values out there.
One downside to Join.Me is that you can't mute individual participants. You can mute everybody but yourself if, say, you're giving a presentation. But you don't have the ability to mute on a case-by-case basis.

GoToMeeting does have this feature, which can make it ideal for larger conferences. They also let you control who can view the chat conversation and attendee list. The downside is that GoToMeeting is a bit more expensive ($39 for up to 25 participants or $49 for up to 100) and other features are more limited. For example, on-screen annotation is only available for Windows users, and in order to share mouse/keyboard control, the other party needs to install a GoToMeeting app.
When to Use Zoom
Zoom has the highest quality video chat AND the lowest monthly price. So why aren't we recommending it? Mostly because it doesn't pass the first rule: In order for participants to join the chat, they need to install the Zoom app. This is a small-but-significant nuisance. Not only is it unprofessional, but you can run into compatibility issues.
Update: I previously stated I couldn't use Zoom with a Chromebook. Zoom has since released a plugin that works with Chrome OS.
In-Call Features
To get into detail about the different features offered by each program, let's start with the common features they share:
Start a meeting with 1 click

and invite participants via email, or by sending them a passcode

Schedule meetings

in the future and auto-send invites to participants

Route audio

through the computer or over the phone. Participants have the option to dial a 3rd party number and connect through their phone

Record meetings

and save them to your harddrive

Screenshare

either your entire screen, or just a specific window

Mouse & keyboard control

– let a user "take over" your computer, but gain it back in 1 click

Meeting controls

like the ability to mute or dismiss participants

Text chat
Now, here's what each of them do that's unique: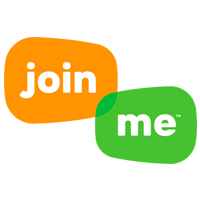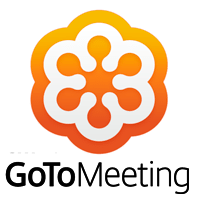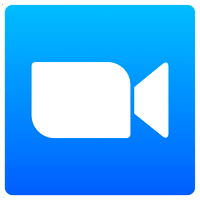 ---
Call Quality / Reliability
Another reason to upgrade from free video conferencing software is to improve the sound and video quality of your calls. To see how the 3 programs compared, we tried each of them out first-hand.
During my own test, all 3 programs had similar call quality: The image was was good (no noticeable lagging or digital artifacts), although none of them appeared to be high definition. To make sure my test wasn't a fluke, I also looked closely at user reviews to see what customers were saying: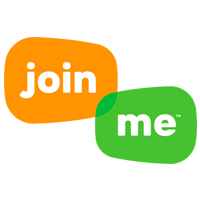 Join.Me had good call quality without noticeable lagging. Screen sharing looked pristine, although the action on the screen was slightly delay. Overall, users were very happy with the quality of Join.Me. Some did mention, however, that it can fluctuate at times.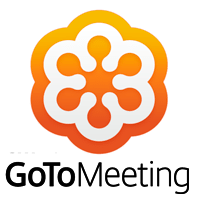 GoToMeeting: Like Join.Me, there was a slight delay when screen sharing. Overall, however, the quality. Users were a little more enthusiastic about GoToMeeting's video quality, with some calling it "HD."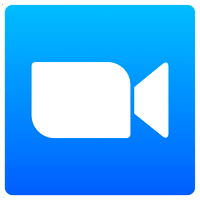 Amazingly, Zoom had almost no lag – both when screensharing and during video chat. Although there weren't as many user reviews posted for Zoom, those who did write were very enthusiastic about the call quality.
---
The Bottom Line
Convenience is one of the most important factors when choosing video conference software. Not just convenience on your end, but for your clients too. If you're making them install an app in order to join a meeting, you run into all sorts of potential issues (we've all been there).
This is why we recommend Join.Me. As we found from own experiences and confirmed by customer reviews, it's very easy to get connected and offers a strong, reliable service.