If you're looking for a business security system, there are two main options. You can self-install a wireless system, or hire a professional to install a hardwired system.
In this guide, we'll compare both options using SimpliSafe and ADT as examples – two trusted brands that represent both ends of the spectrum. SimpliSafe is one of the most popular DIY business security providers while ADT is the largest provider of professionally-installed systems.
Best Business Security System: SimpliSafe
For the vast majority of small businesses, SimpliSafe gives you a strong level of protection at a much lower price than ADT. Plus, they have no long-term contracts.
SimpliSafe vs. ADT Comparison Table
| | SimpliSafe | ADT |
| --- | --- | --- |
| Hardware Costs: | Starts at $230 | Starts at $400 |
| Monthly Service Costs: | Starts at $15/month | Starts at $52/month |
| 24/7 Monitoring? | Yes | Yes |
| Video Surveillance? | No | Yes |
| Minimum Contract | None | 3 years |
| Early termination Fee | None | 75% of remaining balance |
| Installation | DIY | Installed by ADT Technicians |
| Hardware Warranty | 3 years | 90 days |
| Customer Service | 9am - 6pm EST phone and email support | 24/7 phone, live chat and email support |
| | www.SimpliSafe.com | www.ADT.com |

When it comes to security, most small businesses are looking for a system that detects intruders via sensors, sounds an alarm when triggered and notifies authorities. SimpliSafe gives you this type of system for a fraction of the price of ADT and other competitors.
As a self-installed system, SimpliSafe mails you equipment with instructions to install it on your own. While this may sound intimidating, the installation process is very user friendly. Customers overwhelmingly reported that it was simple and straightforward to set up. Some, however, did note that it took some trial and error to get it running perfectly.
In addition to having lower prices, SimpliSafe is unique in that they do not require a contract for their monitoring service. This makes it a much more flexible solution – you can cancel, upgrade or downgrade at any time. It's also fairly easy (and inexpensive) to relocate, should your business change locations.
When to Use ADT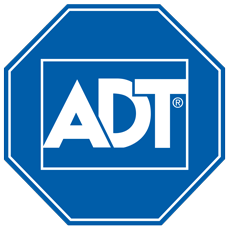 SimpliSafe does not provide surveillance cameras. They also lack some more advanced security features, like fob key entry or remote office control (the ability to lock/unlock doors or adjust lighting from your smartphone). By contrast, ADT does offer these features.
ADT's equipment is also a few notches up in terms of reliability. Customers have noted that it's a little stronger than SimpliSafe's. Plus, their hardwired installation process means it doesn't have to rely on battery power. For the majority of small businesses, ADTs extra security won't make too much of a difference. For those in more high-risk industries, however, ADT may be a necessary choice.
The downside to ADT is the higher price ($52/month vs. $15/mo for SimpliSafe). Also, as a more established security company, they have more of an "old school" business approach: All equipment has to be installed/serviced by ADT technicians, customers are required to sign a 3-year contract and their pricing structure is not publically available. These caveats have caused headaches for some customers who want more flexibility and transparency.
SimpliSafe vs. ADT Detailed Comparison:
Business Security System Features
Both SimpliSafe and ADT give you the essential tools to protect your business. This includes sensors that are triggered by break-ins and a 24/7 monitoring service that contacts you and the authorities. ADT also offers some advanced security features, like video surveillance and fob key entry, which SimpliSafe does not.
Here's the tools provided both SimpliSafe and ADT:
Control Panel

– Used to arm and disarm the system.

Motion Sensor

– When the security system is armed, siren will sound on any movement in store.

Door Sensor

– When armed, alarm will sound when door is opened.

Glass Break Sensor

– When armed, alarm will sound when window is broken.

Emergency Button

– Button to set off alarm when inside store and system is unarmed.

Siren
Both systems also give you optional add-ons, including water and freeze sensors. If triggered, these will sound your alarm and contact the dispatching service just the same as a break-in. There's also accessories you can purchase like keychain remotes to arm/disarm the system, extra sirens and yard signs to warn potential intruders.
Here's the advanced tools provided by ADT only:
Video Surveillance –

Watch live feeds from a smartphone, or view recordings online (up to 30 days old)

Fob keychain entrance –

Employees can enter/unlock the door using a fob key. This has the added bonus of giving you records of who has entered the building at any given time.

"Pulse" remote controls –

From your smartphone, you can lock/unlock doors, arm/disarm the security system, control lights and even adjust the thermostat.
What Happens When The Alarm Is Triggered?
When the alarm is triggered, the alarm company calls the first number specified in your call list. Most of the time, business owners put themselves as a first contact. That way, if you or an employee accidentally triggered the alarm, you can just tell the alarm company when they call. This protects you from having to pay a false alarm fee, charged by many law enforcement agencies if they show up to a false alarm scenario.
If you confirm that the alarm was not triggered by you or an employee, then the alarm company notifies the police who then respond immediately to the security breach.
Pricing
SimpliSafe has a leg up in terms of pricing. Their monthly monitoring service starts at a significantly significantly lower price than ADT ($15 vs. $52). Their equipment also tends to be cheaper, in part because there's no installation fee (you install it yourself).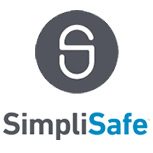 ---
Contract Requirements
A major advantage to SimpliSafe is that there's no contract. You can cancel your service at any time. ADT, on the other hand, requires at least a 3 year commitment.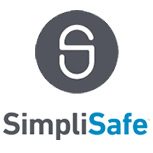 ---
Installation
This is one of the major differences between SimpliSafe and ADT. SimpliSafe is self-installed while ADT is setup by a technician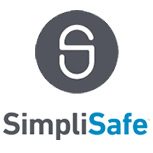 ---
Reliability
Both companies are widely trusted by customers. I found relatively few complaints of equipment/dispatching issues. That said, customers have noted ADT's equipment is a bit more robust than SimpliSafe.
In the majority of situations, the difference is negligible. In some more unique scenarios, however, you may need to go with ADT: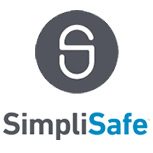 ---
Support
Both companies have less-than-stellar reputations for customer service. SimpliSafe scores a bit better, however, thanks in a large part to their lack of hidden fees.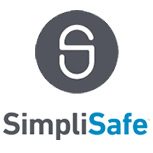 ---
The Bottom Line
If you don't have a security system already, SimpliSafe's basic package will put you miles ahead in terms of securing your shop or office. If you do have a security system already, and you're not relying on video surveillance, SimpliSafe is likely to have a much more affordable and flexible option.