In this review, we compare three of the most popular web hosts: GoDaddy, HostGator, and Bluehost. We also point out special cases when you may want to consider another provider and give you links to our full reviews of those providers as well.
This review is for the small business that expects less than 500 visitors a day to its website. For a site with this amount of traffic, we recommend going with a shared hosting plan, which costs less than $10 a month.
Best Small Business Web Hosting: GoDaddy
Most web hosting reviews you'll read recommend Bluehost.  That's because they offer a much larger referral payment for people who refer them business.  Here at Fit Small Business we do our best to recommend whomever is best, regardless of financial incentives (how we make money). This is why we recommend Godaddy. They have the best customer service, reliability, and affordable pricing.
| | | | |
| --- | --- | --- | --- |
| Current price for first year | $4.99 | $5.56 | $3.95 |
| Price after renewal | $6.99 | $6.95 | $7.49 |
| Customer Support | 24/7/365 | 24/7/365 | 24/7/365 |
| Free domain? | Yes | No | Yes |
| Free email Accounts | Yes (up to 100 emails) | Yes (unlimited) | Yes (Unlimited) |
| Bandwidth/Storage | Unlimited Bandwidth /100 GB of Storage | Unlimited Bandwidth/Unlimited Storage | Unlimited Bandwidth/Unlimited Storage |
| 1-Click Wordpress Installation | Yes | Yes | Yes |
| Website Builder Included? | No, but website builder is available as a separate product starting at $1/mo. | Yes | Yes |
| Server Speed and Performance | Very Good | Good | Good |
| Learn More | | | |
Why We Chose Godaddy As The Best Small Business Web Host
First and foremost, we chose GoDaddy as the best small business web host because we host a number of our sites with them as well as sites that we handle for some of our small business customers. Our experience has been very positive.
They are the industry leader, hosting over 40 million domains, so their offerings don't change as frequently as some of the other hosts. In addition, GoDaddy's customer support is fantastic and will walk you through setting up the hosting, installing wordpress, or whatever else you need.
GoDaddy is also an economical option. While they don't offer free advertising credits and have a couple of restrictions in the entry level plan (100 email addresses and 100 GB of web hosting storage) that the other two options reviewed do not have, this should be plenty of space for the average small business website. For more info, see our full review of GoDaddy.
When You Should Choose A Service Other than GoDaddy
For most small businesses, GoDaddy is the preferred choice. It's a reputable provider with a lot of experience in web hosting that translates to excellent customer support. However, there are a couple situations where we recommend another provider.
Best Web Host If Budget is Your Main Concern – Arvixe
Arvixe offers the best value for money of all the web hosts we reviewed. There are no price hikes when you renew. They offer a wide variety of web hosting features, such as unlimited bandwidth and storage, a free domain name, and unlimited emails.  Arvixe is the smallest web hosting company we reviewed, however, they have been in business for over 10 years.
Best Web Host If You Want Maximum Speed and Performance for Your Website – A Small Orange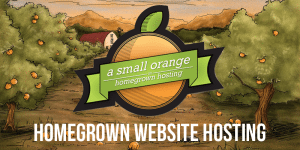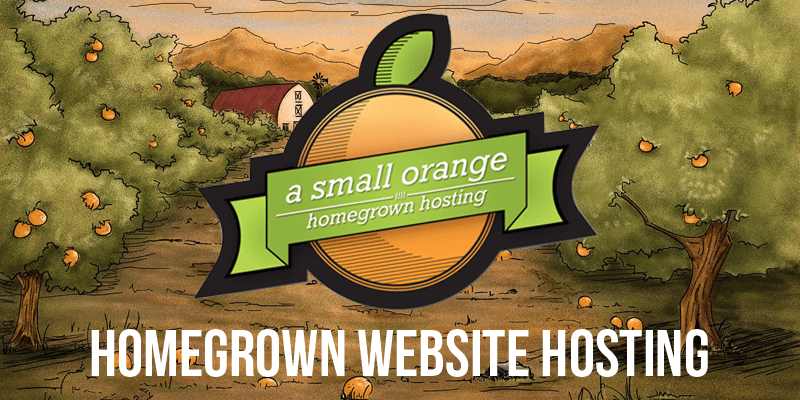 A Small Orange is the leading web host when it comes to server uptime and response times. This means your website may perform better and faster on A Small Orange than other hosts. The difference is not likely to be noticeable for most websites, but if you are an online business that can't afford any slowdowns, then you may want to consider A Small Orange. A Small Orange is also very budget friendly.
Web Hosting Costs
Most shared web hosts are very reasonably priced around $5 to $10 per month. The difference between hosts is usually just a matter of a few dollars per month. 
Web hosting providers are always offering discounts, so you can save money by shopping around. However, these discounts are promotional offerings for the first year, and when you renew your plan, your pricing will increase.
All the hosts offer a money back guarantee within 30 to 45 days, so if you're unhappy with the service, you can get a refund. Bluehost also offers a prorated refund if you cancel at any time.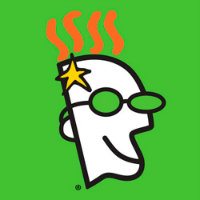 GoDaddy – Current pricing is $4.99/month with an annual subscription. This jumps up to $6.99/month when you renew. No free Google Adwords credits.
Customer Support
When your website goes down or faces an issue, it's important to be able to get someone on the phone quickly. GoDaddy, HostGator, and Bluehost all offer 24/7/365 phone support to help you manage your website and keep it at peak performance.
Although the channels of support are more limited on GoDaddy, the quality of support is excellent. One of the reasons we chose GoDaddy as our recommended provider is because of its excellent customer support. We have personally called GoDaddy (late at night even) for help with our clients' websites, and they've walked us through everything from setting up email to WordPress installation without upselling us on a costlier plan. 
And it's not just us that praise GoDaddy customer support. We reached out to other small businesses. Kisha Mays, CEO of Just Fearless, had this to say about GoDaddy: "I chose Go Daddy, mainly because of the 24 hour customer support. I have had my site hacked before and have had other technical issues. Each time, no matter what time of day or night it was, I was able to get technical support and more. Their follow up is really significant as well."
Orun Bhuiyan, co-founder of SEOcial, said, "GoDaddy has great support. They always answer the phone quickly. The quickest of the 5 [shared hosting platforms we reviewed] probably."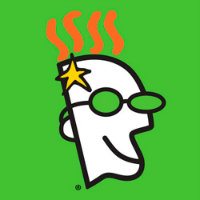 GoDaddy – 24/7/365 phone support (US based) + live chat 5 AM – 12 AM MST + self help
What's Included In Small Business Web Hosting
Free Domain
A memorable, catchy domain is often the key to attracting customers to your website. You can get a free domain registration with Bluehost and GoDaddy. The domain name is free for your initial plan term on GoDaddy and for 1 year on Bluehost. After that, you must pay around $10 to $15 per year to keep renewing your domain.
One big drawback of HostGator is that it doesn't include a free domain name. You have to pay $12.95/year or more to get a domain from HostGator.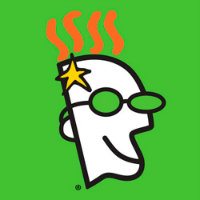 GoDaddy – One free domain for initial term. Renewal starts at $8.99/year.
Free Email Accounts
Each of the three hosts provide free business email accounts (e.g. juliesmith@yourbusiness.com). The host can be your email client, but for ease of use, we recommend you follow our instructions to manage your inbox in Gmail.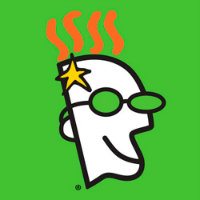 GoDaddy – provides 100 emails for free.
Web Hosting Bandwidth/Storage
Bandwidth and storage are probably the most misunderstood terms in web hosting. The promise of "unlimited bandwidth and storage" leads people to believe that their website will run fast even if it gets lots of exposure or stores lots of files. This is not true. 
By definition, when you sign up for shared hosting, you are sharing the server's computing power and memory with hundreds of other websites. If any website on the server gets really popular, it will consume more resources. As a result, your website will run more slowly. 
That being said, most small businesses that get around 500 or fewer visits to their website a day will be fine on a shared server. There will just be occasional moments when your website runs more slowly because of a surge of activity to your website or other websites sharing the server. If you get lots of traffic or store hundreds of images or videos on your website, that's when you may want to consider cloud hosting or a Virtual Private Server.
To see your resource usage, as well as do many other things related to website (manage email, manage domains, transfer files to your website, etc.), go to your control panel. The most popular control panel is cPanel. For example, here is how GoDaddy's cPanel screen looks like: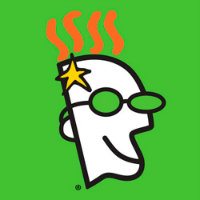 GoDaddy – Unlimited bandwidth and 100 GB storage (sufficient for most small businesses).
Security/SSL
E-Commerce businesses and any business that stores sensitive information on its website should avail themselves of certain security features. The most important are SSL certificates and secure file transfer.
SSL certificates are required if you process credit or debit card payments on your website (instead of sending payments to a third party processor). SSL encrypts the credit card data and other personal information. A shared SSL is not sufficient because it doesn't protect your domain–a private SSL certificate protects your domain. 
Free SSL certificates are only included in the costlier shared hosting plans, or they can be purchased separately for around $60/year. Don't skimp on security. If you store sensitive information on your website or process credit card payments, you need to get SSL protection.
Secure file transfer is important when transferring files into and out of your website. Most hosts have SFTP or FTPS technology. These encrypt confidential data and allow you to easily drag and drop files into your website.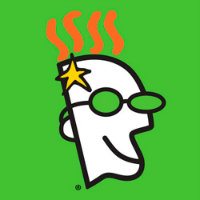 GoDaddy – One free SSL certificate in Ultimate plan for 1 year. Supports SFTP technology.
1-Click WordPress Installation
Millions of small businesses now create websites on WordPress. Providers have made it easy to host a WP website with single click installation from your control panel. For example, here's a short video showing how easy it is to install a WordPress site or blog using our recommended provider GoDaddy: 
1-click installation is not just for WordPress. It is also available for hundreds of other applications (including Joomla, Drupal, shopping carts, online discussion forums, and more), so you can build a website that works for your business.
GoDaddy and Bluehost offer a separate product from shared hosting for WordPress websites. It is called managed WordPress hosting. This can be a good choice for small businesses with WordPress sites that get thousands of visitors every day and that are central to the business. Managed WP hosts run your site on WordPress-optimized servers and handle the technical backend of WordPress for you by running WP updates and doing regular backups.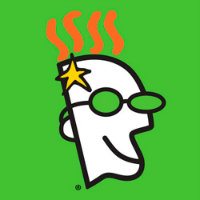 GoDaddy –  Offers 1-click installation for WordPress, Drupal, Joomla, Zen Cart, Magento, and hundreds of other applications. Also offers managed WordPress hosting.
Server Speed & Performance 
The speed and performance of your website are only as good as the server that hosts your website. One of the reasons we recommend GoDaddy is that it consistently ranks in the top three shared hosting providers for uptime and server response time.
GoDaddy commissioned an independent study of shared hosting performance by Cloud Spectator. The results for each provider are shown below. Uptime is the time during which the server is up and running. Response time is how long the server takes to deliver content to visitors to your website. While GoDaddy performs the best of the three, Bluehost and HostGator have decent uptime and server response times as well.
GoDaddy and HostGator offer a 99.9 percent uptime guarantee, which means they will credit you for any excess downtime.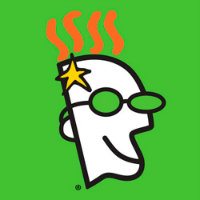 GoDaddy – Very Good. 99.95 % uptime and 593 ms response time.
Website Builder Included With Hosting?
Before you can host a website, you have to create one. Hosting providers try to make this a simple process by giving you website building tools. GoDaddy has a good website builder that we recommend for small businesses on a budget. It starts at just $1/month. 
HostGator and Bluehost include Weebly website builder, our overall recommended website builder for small businesses. Weebly comes free with these hosting providers if you want to build a website with 6 pages or less. More than that, and you have to pay $8.99/month (in that event, you're better off just subscribing to Weebly directly instead of going through HostGator or Bluehost). For larger websites, therefore, GoDaddy is easier on the budget.
If you're a Weebly fan, you should also consider A Small Orange more closely because it includes the Weebly site builder with no page limit.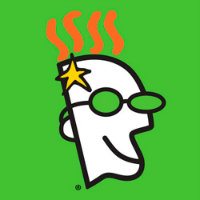 GoDaddy – No site builder included, but you can purchase it separately starting at $1/month.
Godaddy vs. Hostgator vs. Bluehost Bottom Line
Each of these providers is a good web host, offering many features that a small business would want. Ultimately, we recommend GoDaddy because they have the best customer support in our opinion and are a reasonably priced option. However, at the end of the day, you probably won't go wrong by choosing any of these providers.