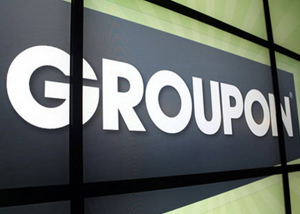 As a typical consumer, chances are you've purchased a Groupon in the last 12 months. If you haven't purchased, you've at least considered the option. Last year, over 44 million unique customers purchased at least one Groupon. That's 1 in 7 people in the US. If I have my math right, that equates to a whopping 14% of the population. The choice to advertise on Groupon is almost a no-brainer.
Almost! While Groupon can definitely deliver sales and revenues, many merchants find that the combination of deep discounting and revenue sharing with Groupon results in losing money. A couple online marketing alternatives to Groupon are search engine marketing (click here for $100 of free advertising when you spend $25 on Bing!) or online coupon advertising (try posting coupons LocalSaver for free)
There are definite pros and cons to Groupon, but ultimately, you'll need to decide what's right for your business. Let's take a look at every aspect you should consider when choosing to advertise on Groupon.
Before diving into Groupon advertising, we also suggest you make sure your internet listings are showing up in local search results. Get a free scan via Synup to see how your business stacks up.
Table of Contents
What Groupon Is And How It Works
Does It Bring Repeat Business?
What Are The Costs and How Do You Get Paid
How To Make Money From Your Groupon Deal
What Are The Best Strategies For Using Groupon
How Does Setup and Other Logistics Work?
What is Groupon?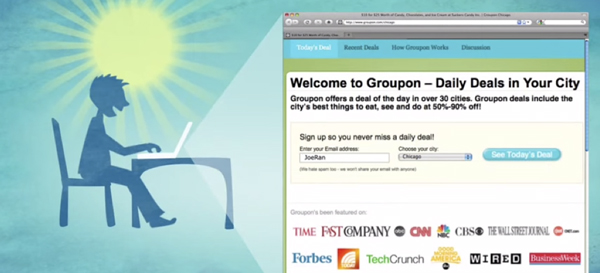 Groupon is short for group coupon. It's a daily deal website where customers purchase discounted gift certificates, mostly for local businesses. Groupon was created in 2008. Since then, it's grown exponentially, to the point where it even turned down a $6 billion dollar buyout offer from Google in 2010.
How does Groupon work?
Groupon works as a middleman. It liaisons between local businesses and subscribers. Everyday, Groupon sends out an email to each of its 250 million subscribers. The email showcases a special, location-specific deal, or Groupon, that's only available for a limited time. Because the deals are usually local, Groupon targets their emails to subscribers from that particular location. For example, if you are a subscriber in San Francisco, you will receive Groupon emails specific to local business in the San Francisco area.
During signup and also available in your preferences, you have the option to manage your subscription. You can tell Groupon which emails you would like to receive, and what type of deals you're mostly interested in, for example: boutique hotels, farm to table, or gadgets and gear.
A customer can purchase a Groupon for themselves, as a gift for someone else, or both. In most cases, quantities are limited and, often, the amount of Groupons each customer can purchase for a particular deal is restricted.
Unlike with traditional coupons, with Groupon, you must pay upfront. Groupon acts as a gift certificate that you either print off or save on your smartphone (you'll need the Groupon App). To redeem, you provide your printed gift certificate or show the barcode on your smartphone.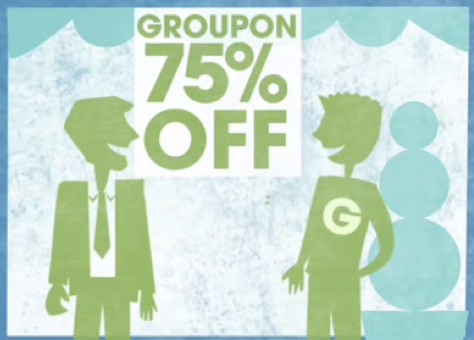 Most Groupons are 50% off the retail price. Discounts can vary, even up to 90% off.
Once a customer purchases a Groupon, there is an additional expiration date. Whereas the deal expires typically within a week of the deal introduction, the Groupon itself has a much longer expiration date–anywhere from 6 to 12 months.
Most Groupons also feature fine print that defines what's included and excluded in the deal.
Groupon relies heavily on social promotion. It offers a robust system of referrals, where Groupon customers get monetary credit for each of their invited friends. The credit can then be used to make future purchases on Groupon.
Customers are very likely to share Groupons with friends. Each deal features social media icons where users can email, share, tweet, or pin directly from the page. It's also convenient to forward the email to friends who may be interested in the Groupon.
Another important feature of Groupon is the social proof aspect of the deal page. Each deal shows how many people have purchased a particular Groupon. This is a powerful motivator to get customers to buy.
What type of businesses do best with Groupon Advertising?
According to statistics, the most popular type of business on Groupon is food-related. Restaurants fare best on Groupon. A distant runner up is groceries, followed by entertainment and clothing and accessories. Least popular, possibly due to cost, is vacation or travel.
Does Groupon bring repeat business?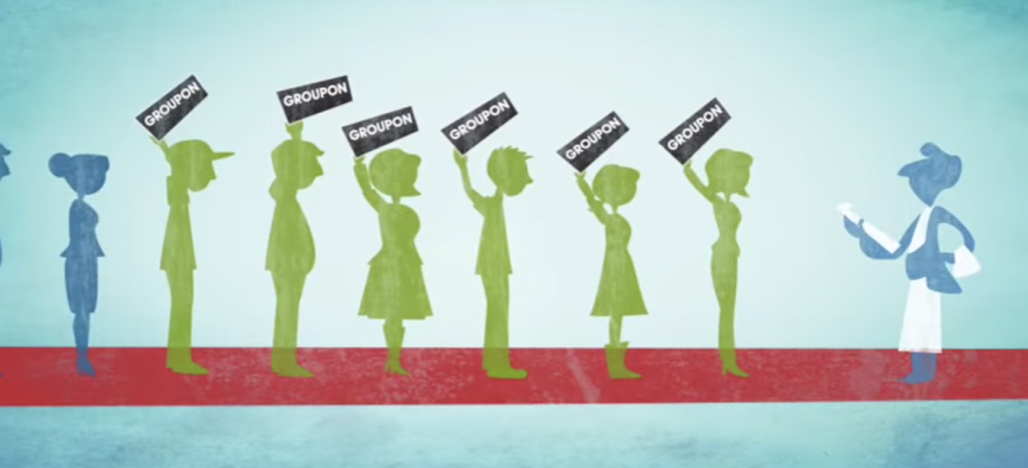 There's been a lot of debate around this subject– can Groupon really lead to repeat business? Groupon reports that over 90% of customers plan to return to business for which they purchased a Groupon.
Some companies aren't able to leverage Groupon leads into a reliable return. Why not?
Although many customers may be in it just for the great discount, you can implement strategies for repeat business. For example, ask customers to sign up on an email list for additional specials.
By all means, treat Groupon customers with the same level of respect as you would any customer. Unfortunately, some businesses treat Grouponers as second class customers because of their discount. This translates to negative customer experience, negative reviews, and a plethora of one-time customers.
It's important to note that only 19% of businesses would not use Groupon in the future. At least 48% would do it again, and 32% were unsure. These numbers indicate a rate of success. In fact, 66% of responding businesses showed a profit from the promotion.
Does Groupon cannibalize your existing business?
Many worry that Groupon will seduce their current customers, but research shows that 80% of business brought by Groupon are new customers. In fact, had it not been for the Groupon, 72% of customers say they would not have visited a business. Also, 74% of customers spend more than the deal amount. This indicates that once a customer redeems the Groupon, he or she is very likely to buy more.
What are the costs involved with Advertising on Groupon?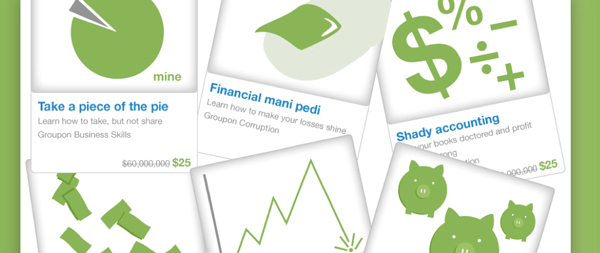 Groupon requires no upfront payment. Instead, Groupon takes a fee from your revenue. At the time of this writing, that fee is 50% of your total. Here's how it works out:
Your service is worth $100. You slash the price by 50% to satisfy Groupon's discerningly frugal audience. You stand to earn $50, but Groupon takes 50% of that, leaving you with $25.
Yes, it's a harsh pill that you only make 25% of your normal retail price, but Groupon should be looked at as a marketing strategy, particularly a loss leader. Loss leaders get the customers in the door. Your challenge is upselling the customer in the short term and developing a relationship in the long term.
Another channel like Bing may give you more bang for your buck. Click here to request a $100 Bing ad credit when you spend $25 and start advertising your business on Bing.
Are there good alternatives to Groupon?
Yes. Providing online coupons through sites like Coupons.com and LocalSaver can be a good alternative. LocalSaver even providea a performance guarantee! Shoppers will take 60 actions related to your business per month when you sign up for their premium coupon service! Free 1- Month Trial Of LocalSaver Premium.
Ideally, you should have a holistic marketing strategy that includes not just Groupon, but also other paid channels like Bing, Facebook, and Google. Google is one of the most prominent places to advertise your business. Click here to read our guide to advertising on Google.
When do you actually get paid?
Groupon typically pays businesses in thirds. The first 33% is paid within 7-10 business days, the second 33% is after the first month, and the remaining 34% is after the second month.
You receive payments by check or direct deposit.
How can you make money from your Groupon?
Knowing that most companies only receive about 25% from each Groupon, it's important to create a strategy where your business benefits in some way.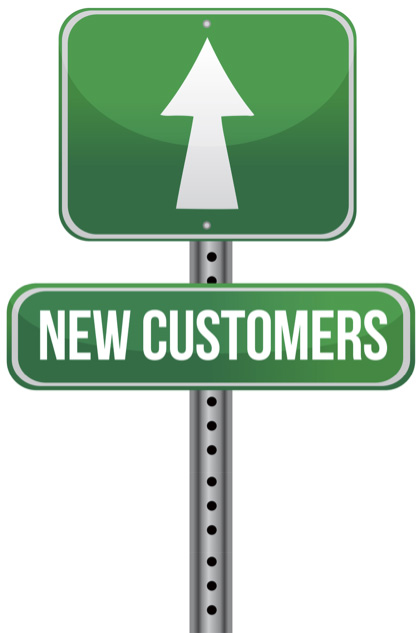 Instead of looking at Groupon as an easy way to grow your revenue, think of it as an avenue to attract new customers. When you consider the huge email subscriber base of Groupon in combination with the estimated 15 million monthly site visitors, Groupon can be a worthwhile marketing strategy. Groupon allows your business to take the spotlight and leverage its huge subscribership for mass marketing.
Another opportunity to leverage Groupon is by increasing your profit margin. There's several ways to increase your profit margins, but one of the most popular ways is through raising your prices. This happens quite frequently on Groupon. If you normally sell a dozen cupcakes for $7.50, but they are worth $15, list your Groupon retail for $15, and sell for $7.50. You make $3.75, but that's much better than making $1.88. You can also offer Groupon-only specials where you sell 6 special edition cupcakes for 50% off of $15. You then make $3.75 for 6 cupcakes, instead of 12. This happens to be the same amount of money per cupcake (.63¢) that you normally make without Groupon.
Alternatively, you can offer a gift certificate at a 50% discounted rate to increase revenue. This works best for fixed cost businesses. For example, if you operate a gym, the costs of operation do not fluctuate based on the amount of customers. So, offering a $50 gift certificate with the value of $100 will bring more customers into your gym, and increase revenue.
This is only two examples of how you use Groupon to make money. It's just a matter of understanding your own bottom line.
One  way to profit is through unredeemed Groupons. Did you know that 20% of Groupons are never redeemed? That's a startling number, and one to be happy about. Why? Because you still get paid, even though you didn't render the service. You certainly can't base your Groupon marketing around crossing your fingers and hoping no one shows up, but it is a consideration when using Groupon.
What are the best Groupon Advertising strategies?
Let's take a look at some of the best uses for Groupon. It's important to note that Groupon isn't a one-size-fits-all model. Your business may benefit more from using Groupon as an advertising medium. Another business can use Groupon to unload extra inventory. Here's some ways to best use Groupon:
1. To gain exposure
This is the most popular way to use Groupon. Businesses hope to gain new customers from advertising with Groupon. It's commonly known that once you can get a customer to say yes to your product, you can persuade them to buy more.

2. To sell extra inventory
If you have more product than you can sell, there's no need to panic. That's what Groupon's for.
It's better to get some revenue than no revenue. Slash those prices and get inventory moving.
3. To get reviewed
Whether your business is on Yelp, Google+ Local, Urban Spoon, TripAdvisor, or somewhere else, it's dead in the water without social proof. You need someone to write about you, hopefully in a positive way. Selling a Groupon gives you possibilities to get noticed and reviewed.
4. To get customers
Sometimes it's a numbers game. If you're new, it's not necessarily about getting the most value, it's about getting customers in the door. Once inside, you'll be able to win them over.
5. To capitalize on unredeemed Groupons
There are no good metrics available to decipher which deals are morely to go unredeemed, but if it happens to your business. You stand to gain considerably. According to a study performed by Rice University, businesses stand to add approximately 30% to the profits earned during the Groupon promotion.
How do you come up with a good deal?
The best way to figure out what's popular on Groupon is to take your time and look through what's selling now. Current deals are a good barometers to tell you what average Grouponers in your area are looking for. As mentioned earlier, food-related services and products are very popular. If you have a service that's outside of the normal, it's important to entice with a great deal.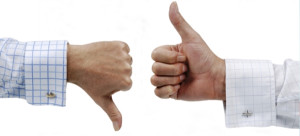 What makes a great deal? A great deal offers value to the customer at a price they cannot ignore.
A good strategy for coming up with your own Groupon is to consider your second most popular product. If you already sell your primary product, there's no need to slash those prices–it will only drive down its perceived value with your current customers or, worse yet, they'll just buy your Groupon for it, instead. By selling your secondary product through Groupon, you advertise your business and have an option to upsell Grouponers to your primary, more popular product when they arrive to redeem the Groupon.
Groupon ultimately determines what products and services are best suited for their subscriber base.
What type of traffic can you expect?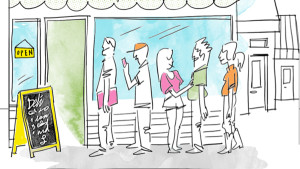 Once your deal is live and customers purchase the Groupon, it is usually available for immediate redemption. Some companies get a huge surge of traffic from a Groupon. This is great, if you can handle it. If you're a mom and pop shop, it may incapacitate your business or overwhelm you to the point of not being able to redeem all the Groupons at once. Many businesses wisely limit the quantity of Groupons that can be sold to a manageable amount.
Alternately, you can set up restrictions, such as appointment times, that prevent a deluge of customers arriving all on one Saturday.
Another thing to consider is timing. If your product is seasonal, timing is everything. If you're offering a Groupon to go ziplining in the middle of Winter, you're not going to get as much traffic as you would if you're advertising in Summer. You may have a decent amount of purchase, but they won't redeem until later in the year, if at all.
Do you get the information of the people who buy your deal?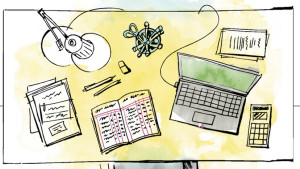 Groupon provides you with the email addresses of the customers who purchase your deal. You should definitely use this information legally and ethically, as outlined in the Groupon privacy statement. Although you cannot automatically add these email addresses to a subscriber list for your own newsletter, you can most definitely ask. If you provide an email to your customers confirming the service, you can politely ask that they subscribe to your newsletter. Be sure to add an enticing offer, such as additional coupons.
Additionally, Groupon will provide demographic details about your customers via the Merchant Center or their new Gnome tablet.
It's a good idea to gather your own information from the customer when you come to you to redeem a Groupon. It's estimated that 50% of Grouponers use mobile devices to redeem Groupons. Since they already have out their phone, ask them to like you on Facebook, or sign up for your weekly newsletter that includes useful coupons. Get them signed up for your loyalty program so that you can forge a direct relationship with your customers.
What are the logistics of advertising on Groupon?
Now that you're ready to sign up for Groupon, here are the easy steps you need to take:
1. Go to the Groupon Works sign up page.
2. Fill in all of the necessary information and submit.
3. Wait for Groupon to review your information and contact you.
4. Work with a Groupon specialist or use their Deal Builder template to create your own Groupon.
5. Sit back and wait for the redemptions to start rolling in.
Depending on your location, Groupon has a waiting list and acceptance is not immediate or guaranteed. Groupon determines whether or not to accept your deal based on local client needs.
Is Groupon the best daily deals site?
If you've heard of Groupon, chances are you're aware of Livingsocial. Livingsocial is Groupon's biggest competitor, but most customers usually shop both. It may be beneficial to alternate between both and find out which one brings you the most loyal and compatible customers.
Want to Reduce Retail Theft and Better Manage Your Inventory? Click Here to find out how.
Did you know that you can have your coupons submitted to 14 different sites at once, including Coupons.com, with the LocalSaver Premium service? Plus, there is guarantee! Shoppers will take a 60 actions related to your business per month! Free 1- Month Trial Of LocalSaver Premium.