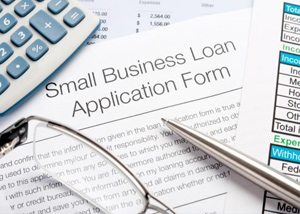 In this guide, we will tell you everything you need to know about how to apply for an SBA loan from start to finish.  We focus on SBA 7a loans which are by far the most popular among the different types of SBA loans. Also included is an overview of the additional documentation you will need for an SBA 504 real estate/equipment loan.
SmartBiz is our top ranked SBA loan provider. They make the application process easy and fast. You can prequalify online in just a few minutes for up to $5,000,000.
How to Apply for An SBA Loan
Step 1: Determine Eligibility
The first step in applying for an SBA loan is to determine whether or not your business is eligible.  
You'll typically need the following to be eligible:
680+ FICO score for all primary business owners. Check your score for free here. 
Down payment

of 10 % or more if you're using the loan proceeds to purchase a business or real estate.

Collateral

– The loan doesn't need to be 100 % collateralized, but it will be easier to get the loan the more business and/or personal collateral you bring to the table.

2 years + in business

– Startups can get SBA 7a loans, but it is more difficult.  If you want to try for an SBA loan as a startup, you'll need to have all of the above plus business management or industry level experience.

Business is profitable
Sound like you? Prequalify for an SBA loan in minutes with no impact on your credit score with SmartBiz.
Don't meet these requirements? Check out our Complete Overview of Small Business Financing Options.
In addition to the above, the SBA lays out additional basic eligibility requirements for SBA 7A loans. This is a summary of those requirements:
Be a small business

as defined by SBA (generally means under 500 employees or less than $7.5 million in annual sales)

Be a for-profit business engaged in, or planning to do business in, the United States or its possessions

Have reasonable invested equity (i.e. down payment)

Use alternative financial resources, including personal assets, before seeking financial assistance

Be able to demonstrate a need for the loan proceeds

Use the funds for a sound business purpose

Not be delinquent on any existing debt obligations to the U.S. government
You can view a more complete explanation of the SBA's 7a eligibility requirements here. Or, if you think you qualify for an SBA loan, take 5 minutes and see how much you prequalify with SmartBiz. They can help you obtain up to $5MM with terms from 10-25 years and rates that start at 5.25%. 
Step 2: Find a Bank
If you meet eligibility requirements, the next step in applying for an SBA loan is to find a bank that will disburse and service your loan. If you are looking for a 7a loan of less than $350,000, we suggest that you visit SmartBiz, which enables you to apply online for an SBA 7a loan and get prequalified in minutes with no impact on your credit score. They are the fastest SBA loan provider that we have reviewed.
For larger loans, the SBA website has a lender search tool.  It will connect you to local lenders who will reach out to you within 48 hours. You can also browse through the SBA's list of their 100 most active lenders.
In general, it's a good idea to find a bank that regularly works with SBA loans, as they are more likely to have a streamlined application process. As you visit potential lenders, we recommend asking them the following questions:
What is your total SBA loan volume? What's your average SBA loan size?

Do you participate in the

SBA Preferred Lender Program

? (This usually allows for faster processing of your loan application)

Are you familiar with the SBA 7a borrowing/lending processes?

How long does it take to get pre-approved? How long will it take to get funding?

Is there one person who will be my point of contact throughout the loan application process if I have any questions?

What are your policies on collateral?

Will I need a down payment?

What are the approximate interest rates I might qualify for?
Try to find out as much information about their SBA interest rates and fees as possible. The SBA sets a cap on interest rates, but they may vary from bank to bank. Make sure to read our article SBA Loan Rates before you begin shopping around, and once you're pre-approved, you can use our SBA Loan Calculator to estimate your monthly payments.
In general, your first meeting with your bank will involve exchanging some initial information in order to see if your goals and the bank's general parameters sync up. Usually, you can expect to hear back within 1 week on whether or not your application has been pre-approved.
At that point, the next step involves a formal proposal from the bank. If you accept their proposal, your loan begins the underwriting phase, which requires the exchange of lots of detailed paperwork and the completion of various forms. Also, at this point, if you are providing collateral, the bank will have it appraised.
Get an SBA Loan In As Little As 1 Week With SmartBiz
Step 3: Assemble and Organize Your SBA Loan Paperwork
Once you have selected a lender, you should begin to assemble the various documents required for your application. The SBA provides a comprehensive checklist, which you can find here. The main documents required are:
Business Financials

Profit and Loss (P&L) Statement

Projected Financials

Ownership and

Business Certificate/License

Loan Application History

Tax Returns

Résumés

Business Overview and History

Business Lease
If you are getting an SBA loan to buy an existing business, you will also need the following:
Current balance sheet and P&L statement of business to be purchased

Previous two years federal income tax returns of the business

Proposed Bill of Sale including Terms of Sale

Asking price with schedule of inventory, machinery and equipment, furniture and fixtures
In addition to the above, you should have a business plan which outlines the company's vision and includes 2 year financial projections. You should include tangible strategies that have grown profits and sales in the past and detail your future plans. The overall goal is to convince a bank that your company is well managed. There are many software tools that can help you put together a business plan–we recommend LivePlan.
Overall, the more complete your documentation, the easier and faster your loan application process will be. We recommend organizing everything in one folder so that you have easy access to all your documentation.
Step 4: Complete SBA Forms
In addition to the paperwork mentioned above, you will need to fill out some SBA forms. We have put together comprehensive guides on each form and how to complete them:
Once you have completed all of your SBA forms and assembled your supporting paperwork, you will meet with your bank to finalize your loan application. During this underwriting stage, your bank will undertake a detailed analysis of all your information and formally approve or decline your application. This process usually takes 1-2 weeks. If your loan is approved, you will begin the closing process which takes differing amounts of time depending on the complexity of your loan. At closing, you will have to pay any origination fees and closing costs charged by the lender, in addition to guarantee fees charged by the SBA for 7a loans above $150,000. For details about loan cost, read our guide SBA Loan Rates.
SBA Loan Timeline
The entire process of getting an SBA loan typically takes 2-3 months, and you will go through the following stages:
Pre-Qualification:

Initial information is exchanged to determine if you meet the bank's general parameters (1 week)

Proposal:

If you pre-qualify, your bank will give you a proposal

Underwriting:

If you accept the proposal, you enter the underwriting stage, which includes a detailed analysis, the exchange of lots of information, and a formal approval or decline of your application (1-2 weeks)

Closing:

Loan terms are finalized and signed. Closing costs and guarantee fees are paid. The amount of time is determined by the complexity of deal.
If you'd like to speed up this process, you can get an SBA loan in less than a week with SmartBiz.
SBA 504/CDC Loans
The process of how to apply for an SBA 504/CDC loan is very similar to the process for 7a loans outlined above. The eligibility requirements, forms, and required documentation are almost identical.
However, there are two eligibility criteria which set 504 loans apart:
51 % + Owner-Occupied Real Estate

– The main eligibility requirement for an SBA 504/CDC loan, if you're using the proceeds for real estate, is that the real estate must be at least 51 % owner occupied. For example, you wouldn't be able to get a 504 loan to construct a hotel which you'd rent out to multiple tenants. On the other hand, you would be eligible for a 504 loan if you constructed a retail space that you used a majority of and rented out to another tenant.

10 % Down Payment

– SBA 504/CDC loans require a 10 % down payment.
You can find a full list of eligibility requirements for SBA 504/CDC loans here. 
Note: If you're not going to occupy more than 51% of the building, you will want to consider a traditional commercial real estate loan.
When 504 loans are used for real estate, you will have to provide additional information about the property to the lender, such as the following:
Finally, in order to apply for a 504/CDC loan, not only must you find a bank that is willing to work with you. You must also find an SBA-approved Certified Development Companies (CDCs), which are nonprofit corporations certified and regulated by the SBA. These CDCs work with participating lenders to provide 504 financing to small businesses. The SBA provides a CDC finder, which will direct you to the various CDCs in your geographic area.
If you're in the market for commercial real estate and will occupy at least 51% of the space, you may be a good candidate for an SBA 504 loan. We recommend working with Liberty SBF for SBA 504 loans. If you have credit score is above 680 (check here for free), you've been in business 4+ years, are profitable, and need more than $500k, speak with Liberty SBF today.
Bottom Line
Applying for an SBA loan can be a complicated process. The guidelines above cover the essential steps of how to apply for an SBA loan successfully. The more organized you are and the more attention you pay to gathering essential documents and forms, the smoother and and quicker your experience will be.