In today's digital age, it is easier than ever to make money without having to leave the house. Whether you want to make some quick and easy side income, or have the expertise and time for longer projects, you will find something in this guide that fits your skill set. Learn how to make money online with these 101 ideas from the pros. 
We have broken the ideas into 8 categories:
---
How to Make Money Online With No Skills Needed
This may sound crazy, but DietBet, Gym-Pact, and Healthy Wage are all examples of sites that will pay you to lose weight. You have to bet on the amount of weight that you will lose, and if you achieve your goal, then you get paid!
---
If you love binge watching Netflix shows, read this article to learn how to get paid while doing it. You can also get paid by watching cooking shows and commercials.
---
Search engines such as Google use a complex algorithm to determine which websites will rank when someone conducts a search. However, there is also a human element, and people are hired to use their knowledge of current events, popular culture, people, and places to rate search engine return results.
---
Taking a survey is a simple way to earn a quick buck. Just make sure that the site is trustworthy, as there are plenty of scam sites out there. In Kyle's article, he lists the top 9 survey sites for earning money. According to him you can make around $250+/ month by taking these surveys.
---
Airbnb is a website where you can list your apartment or a room in your house for people to rent. You can use it when you are out of town or at other times if you have a spare room that you can rent out. Getting set up is easy, and you can stand to make a good amount of money with very little work. This is especially true if you're located in a prime location or tourist location. View Amy's article to see all of the risks and rewards associated with posting on Airbnb.
---
---
---
Ever visit a website and thought about how bad or how great it was? Now you can get paid to share your thoughts. Just open a website, click around, and get paid. New or updated website owners compensate you to test their sites. With User Testing you can earn almost $30 for an hour.
---
Remember how much your textbooks cost you? Well you can earn some of that money back by selling them on sites like Amazon trade-in, Textbooks.com, and BookScouter.com. You can even look for cheap books and then sell them for a higher price.
---
11. Recycle your old or broken electronics.
If you have old or broken electronics lying around the house, there are plenty of websites that will pay for them. Using Gazelle, you simply go to the website, enter information about your gadget, and you are provided an instant quote. An empty box is then sent to you to mail your device in. Once we receive the gadget, the payment is sent. Customers can choose from Amazon gift cards, PayPal, or a check as payment.
---
Rick Broida,
CNET
Paribus is a tool that gets you money back for your online purchases. Once you sign up, they will scan your email archives for any receipts. If it discovers you've purchased something from Amazon, Target, or one of the other 16 retailers listed on their website, it will track the item's price and issue you a refund anytime there's a price drop.
---
Microsoft's search engine is tired of living in Google's shadow, and they're willing to pay you to help get their numbers up. Learn more about how to get paid for using Bing in this article.
---
With many financial institutions experiencing a decrease in profits, banks are vying for your business. This is good news for you, because instead of just offering standard perks like no fees or a free pen when you sign up for an account, some banks are raising the stakes with cold hard cash, giveaways, and great interest-bearing products.
---
15. Be a tourist guide for someone visiting your city.
There are online platforms, like MeetnGreetMe, that are designed to match up locals to travelers visiting their city. It works like Uber or Airbnb – a traveler contacts a local, orders needed services, makes online payment, and the local delivers the services. These services include meeting upon arrival, 24 hour information support, booking a hotel, internet search, city guiding, etc.
---
---
Being a mystery shopper is a quick way to make some extra cash. In this article, Lashay points out where to find legitimate mystery shopping jobs, and how to avoid getting scammed.
---
Mike Timmerman,
Clark
There are plenty of apps that you can download to earn rewards for grocery shopping. In this article, Mike covers the three most popular options.
---
Mechanical Turk is a service from Amazon where you can complete tasks in return for a small amount of money. Tasks include describing an image in 10 words, or writing a product review.  Read Trent's 6 tips for using Mechanical Turk.
---
Decluttr will buy any movie, CD, or video game that you no longer want. Visit their site to learn more about the process.
---
---
Some people earn enough money on Craigslist to make a living. In this article, Ryan gives 5 tips for being successful on Craigslist.
---
If you love taking selfies and have good fashion sense, you can turn your hobbies into cash by using the app Stylinity. With the app, you can take a picture, tag the fashionable items you're wearing, and upload the photos to the Stylinity marketplace. Others can browse and if they purchase a brand from your selfie, you get paid.
---
With peer to peer lending, you can loan out money to individuals and be paid back with interest. Websites such as LendingClub and LendingMemo match borrowers to lenders online. Learn more here.
---
In this article you will learn tips for selling your items on eBay. Plus, get step-by-step instructions on how to set up your account.
---
Ebates is a site that allows you to earn cash back by shopping through their links. Before checking out, look to see if the site is listed on ebates. If it is, you earn cash back just by buying something you were already planning on purchasing.
---
If your apartment or house comes with a parking spot or driveway, and you don't have a car, then consider renting out the space. This works especially well if you live in a big city where parking spots are hard to come from, or if there is a big event happening near your house.
---
A domain name, such as www.wildflowersandroses.com, could be worth $15 today and $1,000 tomorrow. Now this depends on a lot of factors, like if that URL becomes the name of a new and successful company, In this article, Joe gives 5 tips for buying domain names today that might be more valuable in the future.
---
How to Make Money Online Using Your Writing Skills
29. Write an ebook and sell it on Amazon.
Anyone can publish a book on Amazon's kindle direct publishing platform. If there is a topic that you have a lot of knowledge about, why not write an ebook? Share your wisdom with others and get paid while doing it. You can set your price as high or low as you want, and since it's an ebook, there are no publishing costs. Paul goes through the steps of how to write an ebook that people buy.
---
Selling an audiobook on Audible is easy. If you have previously written a book, consider recording and selling it. You start with earning 50% of the sales, and can earn as much as 90% if you sell over 20,000 units.
---
---
If you have experience writing, consider becoming a ghost writer. The advantages are that you get paid upfront, you don't need to do any of the marketing, and if you choose the right clients, the material will be interesting to write about. Read Blake's article to learn how to become a ghostwriter.
---
You don't have to be a professional editor to be an editor. If you're an English major, a writer, or a teacher, you may be perfect. You can find editing work on Craigslist that can be either one time assignments, or ongoing – your choice.
---
For this job, it is important to have a typing speed of at least 60 words per minute, with 100% accuracy. Being a successful transcriber means you must be fluent in English with a detailed knowledge of correct grammar and punctuation.
---
Did you know that as a trained journalist or even a skillful writer who desires to be your own boss, you can make pretty cool cash by writing press releases? Here are 7 steps to get started.
---
---
There are websites that will pay you $50/word to write slogans for their business. You can submit a few ideas and hope your entry gets picked.
---
Want to get your freelance writing career off the ground? One smart strategy is to write guest posts for blogs and online publications. Not only do these posts often pay better than content mill writing, they're also good ways to get your byline in front of more people. Here are 25 sites that pay for guest posts.
---
How to Make Money Online Using Your Technical Skills
If you are tech-savvy, you can learn how to build a website using WordPress pretty quickly. By making yourself available, using pre-built themes, and charging the right price, you'll be in a good spot to make money building websites. Read Jonathan's article to learn more about how to be successful in this market.
---
---
41. Sell Your SEO Services.
Almost every website owner needs help with Search Engine Optimization (SEO) in some way or another. Reach out to others in your in niche and see how you can partner on SEO efforts. Many times, an opportunity for the site or work your promoting could be a good fit for more than one site. In my case, for example, I do a lot of guest posting and when it makes sense I'll include links to other players in my niche for some form of compensation. Additionally, through building these relationships with sites via guest posting, it opens up doors to help them with their SEO as well.
---
---
---
Mark Miller, Jimdo
Tons of website owners are looking to beef up their site, but don't have the technical ability to do so. That's where you come in. You can help people integrate things such as such as an online store, social calendar, or social media buttons.
---
Use your tech skills to develop a new software. In this article, you will learn all of the steps involved. This includes refining your idea, where you can find coders, and how to deliver your software product.
---
There are tons of people out there who have no idea how to set up a website for their business. However, in today's world it is becoming more and more important for even an offline business to have an online presence. Setting up a website with Weebly is super easy to do, and you can make money setting up websites for people who don't have the time to do it for themselves. Read Jason's article to learn how to set up a Weebly website, and then post your services on freelance sites like Fiverr and Upwork.
---
Rob Lightner, CNET
Converting files is easy, and you can even use free tools to do it. However, some people out there are looking to pay freelancers to help them with these types of projects. It helps if you know how to reformat files as well.
---
If you know your way around photoshop, you can find plenty of freelance jobs using those skills. Read this article to learn 12 ways you can make money with the image editing software.
---
Lou Dubois, Inc.
Help people understand their website data by performing web analytics. Ask them to define their goals first, and then determine if those goals are being met, and what they can do to improve.
The online HTML, CSS and JavaScript cleaners will take care of your dirty markup. They are all free online tools.
---
How to Make Money Online Using Your Creative Skills
Did you know that you can sell your products directly through Facebook? In this article, Ian will teach you how to set this up in 5 simple steps.
---
---
---
If you have a passion for photography, you can sell your photos online for a good amount of money. In Tom's article, he goes over the different options photographers have to sell either on their own website, or on third party sites such as iStockPhoto.
---
Ben Brush, Millo
If you're a graphic designer, you probably have lots of designs leftover from various projects. Sell these designs to earn a good passive income. You can upload and sell designs on sites like Graphic Leftovers.
---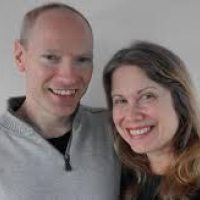 Neil and Linda Shearing, Skillshare
Using Skillshare, you can teach creative classes to people who are interested in learning more about graphic design.
---
If you are a craftsperson, craft supplier, or artist, consider selling your products on Etsy. This article is a one-stop resource that details the most important aspects of how to market your business on Etsy. In this guide, Jason will teach you how to be successful on Etsy.
---
---
If you have graphic design skills, you can sign up for crowdsourcing platforms such as 99designs to connect with people looking for your services. You can submit your design for a contest, and you get paid if your design is chosen. The competition for these contests is pretty fierce, so make sure you know your way around photoshop before considering this option.
---
If you want to make a living in audio and don't know how to bridge the gap from hobbyist to professional, watch this informative video from Graham. He speaks about how he crossed that bridge and how you can too.
---
A web series is a perfect starting point if you want to get into writing, acting, or directing. It's easy to create, plus if done well, you can make money from it. Read this interview with Jake Hurwitz, a successful web series creator.
---
You can make money with a podcast by selling sponsorships. Make sure you have a clear direction and vision, so that your podcast is focused.
---
Typography is one of the most essential factors for success in just about any online format, including logos, content, and advertising. Designers eager to create popular, best-selling fonts that users love should follow the best practices in this article. You can then sell the fonts on sites such as Creative Market.
---
If you have a knack for designing websites, consider selling templates and themes on sites like Theme Forest, Inkd, or Template Cloud. Read this article for more ideas on the best places to make money this way.
---
There are tons of new businesses emerging each month, and most of these new companies will need a logo. You can use sites like 99designs to connect with people looking for a graphic designer to create a professional logo.
---
Lindsay Kolowich, HubSpot
Infographics are visual images that represent data or information. They have become very popular recently, since they are more appealing to share on social media than long paragraphs of text. Learn how to create infographics, and sell them to different businesses. You can make infographics for free using sites like Venngage, Piktochart and Canva.
---
If you have a passion for fashion, you can become an online stylist at Stitch Fix. Stitch Fix is an online fashion retailer that hires home-based stylist to curate fashion solutions for their clients. You don't even need a formal education or degree in fashion to get started.
---
Using SoundCloud, anyone can upload their music for others to stream. It is a great way for new artists to gain exposure. If you play ads between your tracks, you will get paid whenever someone hears the ad.
---
You can advertise your services online on sites such as Fiverr and Upwork. You can then record yourself at home. Voice over acting isn't easy, but if you have a knack for it, you could find a lucrative career pursuing this.
---
CreateMyTattoo.com is a crowdsourcing site where anyone who wants a new tattoo puts up an idea and then picks the one they like the best. There are sketches that go for as high as $400 – $500!
---
If you have a knack for words and music, try your hand at writing jingles! If your jingle is chosen, you can make a good sum of money.
---
You may already be harnessing some of the power of Instagram to share images of your products. But right now you are probably sending potential buyers off-site to purchase your products from either your online store or Etsy. With an app like Soldsie people can purchase your products directly through Instagram.
---
How to Make Money Online Using Your Website
72. Find opportunities for affiliate links within your existing content.
Hanna Fritzinger, Head of Marketing, VigLink
VigLink's core technology scans a blog post or page for products or product mentions and automatically adds a link from an affiliate merchant, in addition to updating old links with affiliate information. This way your content can stay focused on the topic but allows your publisher to earn extra cash flow. It's like finding extra cash in your couch cushion. It's very simple to set up and work into existing content platforms.
---
I have a fitness blog and post articles about workout gear and videos. I then use Amazon's affiliate program to promote relevant items on my site. Any time someone clicks on the ad and buys from Amazon, I get a commission from it. Other affiliate programs include Google Adsense, ClickBank, and JVZoo.
---
If you're a tech junkie and buy a lot of new products, you may be able to do paid reviews on blogs. Blogs often have affiliate programs with tech products and will pay for user reviews.
---
---
Sponsored content is content that you create that is paid for by a brand. It can be a great way to make money by writing about brands you already know and love. Learn how to get companies to sponsor your website's content in this article.
---
How to Make Money Online With Your Social Media Skills
77. Use Facebook groups to promote your social media marketing services.
I am a social media expert and make money online through Facebook groups. There are dozens of groups out there for bloggers, entrepreneurs, work-at-home moms, and small business owners. I joined a handful of groups–including Blog + Biz BFFs and Virtual Assistant Savvies— and market my service to people who are asking for assistance. So far, I have landed three jobs by using this strategy.
---
Many business owners don't have the time to keep up with and post on their social media pages. Log on to Fiverr and you will see plenty of job openings for this type of work.
---
---
---
---
---
How to Make Money Online Using Your Entrepreneurial Skills
---
Ian Naylor, Founder & CEO, AppInstitute
It used to be expensive and time-consuming to create an app, but these days anyone can make an app using an online app maker like AppInstitute or even through services like Upwork to hire developers. So how do you make money with your app? You can sell things through an mCommerce store, serve in-app advertisements, or even offer a premium or subscription model. You can also use apps as a powerful marketing tool to drive customers back to your store with push notifications, which have a 97% open rate compared to 4% for email.
---
People are coming up with new online businesses every day. Why not create your own? We compiled a list of the top 39 online business ideas from entrepreneurs like you to help you get an idea for your own business.
---
If you have an awesome idea, consider licensing it. Licensing is renting your idea to a manufacturer. The manufacturer handles the marketing, manufacturing, distribution and basically everything else required to bring the product to market. You then get a royalty on every unit they sell.
---
---
How to Make Money Online Using Your Expertise
If you are an expert at languages, you can get paid to translate. In this article, James walks you through the websites where you can find jobs translating.
---
Amy Lynn Andrews
If you are well organized and professional, but want the ability to work from home, being a virtual assistant is a good option for you. Plenty of businesses are looking for assistants to help them with day-to-day tasks.
---
---
91. Join a freelance website so your skills don't become rusty.
Many businesses are looking for people with your skills to help them meet a tight deadline, dodge the components of their own jobs that they dislike doing, or just take care of a one-time project that they can't justify hiring another employee for. That's good for you when you get on sites like Fiverr, Upwork, or Freelancer and spend your free evenings and weekends establishing your credentials as a freelancer who can handle tasks like creating spreadsheets or writing product descriptions.
---
---
If you have strong administrative skills and know what certain tax documents look like, you may be able to offer your services to a disorganized someone who needs help organizing their paperwork for preparation.
---
Bookkeeping is the recording of business transactions, and you don't need to be a CPA to become one. Also, approximately 15% of bookkeepers work remotely. Read these 5 ways to succeed as a freelance bookkeeper to learn more.
---
---
Consulting is a very vague term, but if you have a lot of knowledge in a particular subject matter, then you can probably find someone who is looking to learn from you. Identify your niche, acquire the appropriate certifications and licenses, and work to build your network. If done correctly, you could make a full time living by doing consulting work.
---
If you have expertise in a certain subject, consider online tutoring. There are websites that will connect you with students looking for help. Read this article for the top 5 sites to use.
---
Freelancer.com is a marketplace of ideas, skills, and talents where anyone can work as a freelancer. In this short guide, Nikki discusses the processes involved in working and earning on the site
---
Many businesses (such as JetBlue Airways, for example) recruit hires from staffing companies to work from home as customer-service agents. You can often make your own schedule, working when it's convenient for you.
---
Entering competitions has become such a popular source of side income that there is even a word for it–a comper. Read this article to learn the best places to find credible contests to enter, and which competitions to steer clear of.
---
101. Automate a cumbersome manual process, and then offer it on demand.
John Turner, Founder, QuietKit
This could be something such as website updates for a specific content management system (CMS), remote bookkeeping, or translation on demand. Since it will be all you focus on, it's something you can perfect and do much more quickly or easily than others. The idea here is to offer a very specific service, to solve a very common pain point in a very "cheap for the customer" way. And if you're able to grow, since you'll have a well thought out structure on how to handle the routine work, it will be easier for you to scale your business.
---
Over To You
Hope you enjoyed our article on how to make money online! Have you been able to make money online in a way that wasn't mentioned in this article? Let us know in the comments below!