Does your business need a loan for 1 to 36 months? In this article, we review and compare the three top providers of quick, short term loans for small businesses: Kabbage, OnDeck, and PayPal Working Capital.
Up until a few years ago, small businesses did not have a lot of alternatives to traditional bank loans. Small businesses needing fast, short term funding often had to resort to costly merchant cash advances. Merchant cash advances, where a business gets a lump sum payment in exchange for a share of its daily credit card sales, have effective interest rates often exceeding 120%.
Today, there are more affordable options available for businesses needing short term funding. In this article, we review and compare three leading short term loan providers: OnDeck Capital, Kabbage, and PayPal Working Capital.
Best Short-Term Loan Provider for Small Businesses: OnDeck
We recommend OnDeck for businesses needing a loan that are making over $100K in yearly revenues. OnDeck is friendly toward a wide of range of brick and mortar and online/e-commerce businesses, even ones that banks tend not to lend to, such as restaurants, nail salons, and auto-body shops.
OnDeck offers 3 to 36 month terms, and you can borrow as little as $5,000 or as much as $500,000. A loan from OnDeck Capital costs approximately half as much as a traditional merchant cash advance.
To qualify for an OnDeck loan, your company must have 12 months of history and be generating over $100,000 in annual revenues. In addition, at least one of the business owners must have a personal credit score above 500 (requirements are slightly higher for OnDeck's line of credit product).
Best Short Term Loan Provider For Businesses Doing Under $75K in Revenues: Kabbage
In order to qualify for a loan with OnDeck, your business has to be generating more than $75K in revenues per year. If you're not quite there yet but are generating at least $50,000 in yearly revenues, we recommend Kabbage.
Kabbage loans are also approximately half the cost of a traditional merchant cash advance. Kabbage loans are for 1-12 month terms. You can borrow between $2K and $100K. Kabbage loans operate like a line of credit. You only pay interest on funds that you withdraw from your line.
Businesses that have been operating for at least 1 year and have $50,000 per year in revenues or more may get approved with Kabbage.
Potentially Cheapest Source Of Funds To Small Businesses: PayPal Working Capital
Of the three lenders covered here, PayPal Working Capital is the cheapest and most flexible lending option. There's no maturity date for the PayPal loan, and instead of making weekly or monthly payments, you pay back the loan with a fixed percentage of your daily PayPal sales. On strong days, you pay more. On slower days, you pay less.
The amount of available capital from PayPal Working Capital is tiny in comparison to the other two lenders. To qualify, your company must receive at least $20,000 per year via PayPal, and the maximum amount you can borrow is 18% of your annual PayPal sales. For example, if your firm does $15,000 in revenues per month through PayPal ($180,000 per year), the maximum amount that you can borrow would be $32,400.
In general, PayPal Working Capital is less expensive than OnDeck and Kabbage, but you have to be a PayPal merchant to be eligible.
OnDeck vs Kabbage vs PayPal Working Capital Review Summary Table
| | Kabbage | OnDeck Capital | PayPal WC |
| --- | --- | --- | --- |
| Loan Amount | $2,000 - $100,000 | $5,000 - $500,000 | $1,000 - $85,000 |
| Terms | 1-12 months | 3 - 36 months | No fixed maturity date, but typically takes 1-18 months |
| Expected APR Range | 40-80 % | 30-50 % | 15-30% |
| Approval Time | Same Day | Same Day | Same Day |
| Credit Score | 550+ | 500+ | No Minimum |
| How much will they lend? | Varies | 15% of annual revenues | 4-15% of annual PayPal revenues |
| Personal Guarantee | Yes | Yes | No |
| | | | |
Why did we choose OnDeck as the best provider of short-term loans for small businesses?

We believe that most small businesses have the best chance of being approved for a loan by OnDeck. Business owners only need a 500 FICO score, $100K in annual revenues, and at least 12 months of operating history to be considered for a loan. Many other providers of short-term loans require credit scores above 550 or 600 and up to two years of business history.
Another reason we like OnDeck is that, compared to a bank, they are very fast to approve and fund your loan. The application is online, and there's very little paperwork that you have to submit. You can get approved the same day that you apply and funding in as little as 1 business day. Usually, there is no hard credit pull, so applying for a loan will generally not have any impact on your credit score.
The third reason we chose OnDeck is loan size and terms. OnDeck tends to approve much larger amounts than their competitors. They provide loans up to $500K and may approve a loan for as much as 15% of a business's annual revenues. They also offer loans for 3-36 month terms. You can choose the loan length based on what you plan to use the loan proceeds for and the size of monthly payment you can afford.
The interest rates charged by OnDeck are extremely high compared to a bank (a typical APR of 30 % – 50 %), but customers don't seem to mind. OnDeck gets rave reviews. Repeat borrowers qualify for better rates.
When Should You Consider Kabbage Instead of OnDeck?

Kabbage issues loans for 12 months or less and has a maximum loan size of $100,000. If you need a small loan for a short period of time, Kabbage may be your best choice.
Very small businesses will have trouble meeting OnDeck's minimum annual revenue requirement of $75,000 per year. On the other hand, Kabbage approves businesses that only have $50,000 in yearly revenues.
In addition, Kabbage loans have added flexibility because they work like a line of credit. You get a maximum amount of money that you can draw from as needed, and you only pay interest on money that you use. As you pay off what you borrow, those funds become available to you again (like a credit card). OnDeck also offers lines of credit, but the qualification requirements are stricter than Kabbage.
While Kabbage customers don't provide as glowing reviews as OnDeck's, Kabbage also gets good reviews.
PayPal Working Capital (PPWC) is a good option for businesses that do at least $15,000 in annual PayPal sales and need to borrow a small amount of money.
The most attractive thing about PPWC is that your credit score is not a factor, so as long as you have a good PayPal history, you should be able to qualify.
PayPal Working Capital is also the cheapest of the three lenders we're comparing. The APR ranges from 15 % to 30 %. Payment is tied to your daily PayPal sales, and you get to choose the percentage of your daily PayPal revenue (anywhere from 10% to 30%) that goes towards repayment. If you have a really great day, you will pay more that day towards repayment. If you have a slow day, you won't pay as much that day. If you make no sales at all one day, payments continue the next day that you make sales.
PayPal Working Capital gets generally excellent reviews from borrowers, who love its flexibility. There's no fixed due date to pay back the loan, although PayPal does require you to pay at least 10% of the outstanding balance every 90 days.
The downside to PayPal Working Capital is that you are limited to borrowing no more than 18% of your annual PayPal sales. Businesses needing larger amounts of capital should consider OnDeck or Kabbage.
---
Loan Requirements
When applying for a short term business loan, the three main qualification requirements that the lender will consider are credit score, revenues, and time in business.
Of the three companies included in this article, the easiest to qualify for is PayPal Working Capital. PayPal doesn't check credit score at all. If you've been accepting payments via PayPal for at least 3 months, you can qualify for PPWC, as long you have made at least $20,000 in PayPal sales.
Kabbage is easier to qualify for than OnDeck in terms of business revenues. They require at least $50,000 in annual revenues; OnDeck requires 100% more at $100K. However, in terms of credit score, OnDeck is easier to qualify for. At least one business owner must have a 500 or better FICO score to qualify with OnDeck. With Kabbage, you need a 550 credit score at minimum.
---
Who Provides The Lowest Interest Rate (APR) Loans?
Annual Percentage Rate (APR) is the cost of a loan over one year, including interest and fees. Compared to the interest rates on a home mortgage or car loan, the APR for all the providers mentioned in this article seem exceptionally high. OnDeck and Kabbage have APRs in the range of 30-50 %. PayPal is the cheapest alternative lender–its APR usually ranges between 15-30 %.
However, it is important to remember that your mortgage is secured by property, and your car collateralizes your car loan. Loans to small businesses carry a much greater level of risk for the lender. OnDeck and Kabbage do place a lien on your general business assets to lower this risk, but there's no specific collateral to secure the loan. In addition, short term loans are relatively fast and easy to get, and this convenience comes at a price. This is why the APR on short term loans is relatively high.
Even though short term business loans from OnDeck, Kabbage, and PayPal have high APRs, keep in mind that you end up paying them off much more quickly than you would pay off a conventional bank loan. The total out of pocket cost of a short term loan is often less than the out of pocket cost of a bank loan. In other words, if you need funds to buy inventory, make payroll, or meet some other short term business need, paying 50 % APR over 9 months may be preferable to paying 5 % APR over 10 years.
Kabbage and OnDeck Have Comparable Interest Rates
All three companies downplay APR when working with borrowers. Instead, they like to focus on the dollar amount that the borrower will have to pay back over the life of the loan, which is called the factor rate.
A factor rate of 1.3 means that the borrower would have to pay back 1.3 times the original loan amount. For example, on $100,000, a company would have to pay back $100,000 in principal and $30,000 in interest/fees over the course of the loan. One common mistake is to think a factor rate of 1.3 equals a 30% interest rate. This is most likely not true. Depending on several factors, a 1.3 factor rate might equal a 70% APR!
The average APR for OnDeck term loans was 40.6 % in the first quarter of 2016. Kabbage did not tell us their average APR, but we expect the typical Kabbage and OnDeck borrower to pay between 30 % and 50 % APR. This interest rate could be lower or higher depending on the creditworthiness of the borrower, the amount of the loan, and when the loan is paid back.
APR includes the cost of fees. On its term loans, OnDeck charges a 2.5 % origination fee, which is taken out of the loan upfront before the funds are deposited in your account. On lines of credit, OnDeck charges a $20 monthly maintenance fee. This is waived for the first 6 months if you withdraw $5,000 or more in the first 5 days of opening the account. Kabbage does not charge any upfront fees or servicing fees.
PayPal Working Capital Has the Lowest Interest Rate
The effective APR for a PayPal Working Capital loan ranges from approximately 15 % to 30 %. Remember that PayPal Working Capital is a cash advance which you pay back bit by bit with a fixed percentage of your daily PayPal sales.
Your APR depends on the loan amount you apply for, your volume of PayPal sales, and the daily repayment deduction percentage that you select. If you select a higher repayment percentage, you will pay back the loan more quickly and will pay less interest.
That said, PayPal remains a viable option only for those businesses generating lots of revenues via PayPal. No matter how strongly your business is performing, if it isn't coming via PayPal, you're not going to get competitive funding from them.
---
SMART Box Capital Comparison Tool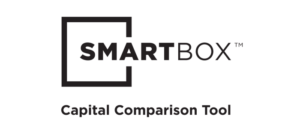 The language and details of a loan can be difficult to understand, and they often sound very different from one lender to the next. You shouldn't need a finance degree to figure out how much you are going to pay for a loan. OnDeck and Kabbage have come together through the Innovative Lending Platform Association (ILPA) to provide a disclosure tool that can help you better understand and compare the true costs of their loans. This disclosure is available after the application process, but before you commit to the loan.
What Is the SMART Box Capital Comparison Tool?
The SMART Box tool helps you understand and compare the costs of your small business's financing options. It does this by giving you 5 different ways to measure the cost of your loan so that you can compare it to other loan products as you shop around. SMART Box then defines each measurement (such as APR) in plain English so that you know what you are looking at.
The need for a tool like Smart Box arose because short term loan providers often describe the cost of their loans using something other than APR (the measurement most consumers are familiar with). They do this because short term loans almost always have higher APRs than long term loans. What resulted was a confusing, irregular mix or measurements that left business owners in the dark.
According to the ILPA's website, the SMART Box is "intended to serve as a supplemental disclosure that presents key pricing information in a uniform fashion and helps to flag for the small business, in plain English, certain product features or policies."
The SMART Box disclosure currently has 3 different versions that each cover a different type of loan. The tool gives disclosures for term loans, lines of credit, and merchant cash advances. The product takes the differences of each loan type into consideration, but stays true to the SMART Box goal of providing you with easy to understand costs and explanations of terms.
"The SMART Box was built with the small business owner in mind," Daniel Gorfine, the Head of Government Affairs for both OnDeck and the ILPA, said. "The SMART Box will further empower the small business owner to fully assess and compare financing options and make the right decision for themselves. We believe the SMART Box tool really moves the needle as far as informing the small business owner."
How SMART Box Can Help You
The SMART Box tool will help give you a better picture of your total cost of capital when you are analyzing a potential loan. This will allow you to:
See if the loan is affordable
Easily compare it to similar loan products
Even compare it to dissimilar loan products.
SMART Box will not only provide you with actual numbers and percentages to analyze, but it will give you plain english explanations of what those numbers mean to your business.
The SMART Box disclosures are given to you after your loan application, but before your loan acceptance. The disclosure will give an overview of your loan amount, disbursement amount, repayment amount, and term. Additionally, here is a list of common cost metrics that the SMART Box disclosure will give you:
Total cost of capital
Annual percentage rate (APR)
Average monthly payment
Cents on the dollar (amount of interest paid per dollar borrowed)
Prepayment (explained below)
Prepayment penalties are often an overlooked or misunderstood potential cost to borrowers with business loans. The prepayment metric in the SMART Box tool presents you with two different questions to determine whether there are prepayment fees or possibly a reduction of interest if you pay off your loan early. This is to correctly match you with the right disclosures for your potential loan, so that you can determine what the costs will be based on when you plan to repay the loan.
Here is an example of what the SMART BOX disclosures look like: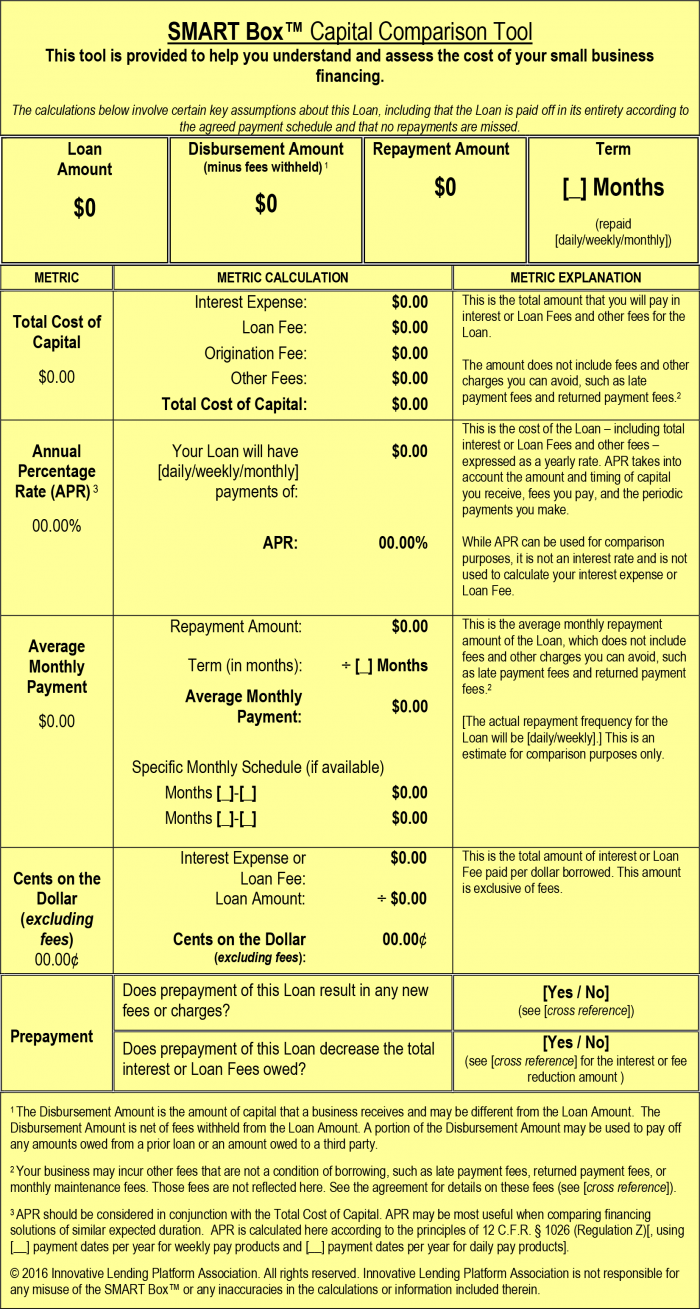 Overall the SMART Box tool helps small businesses better understand the most important metrics directly relating to the cost of a loan, line of credit, or merchant cash advance. It's a great way to measure your loan costs more accurately and to compare those costs against other options. Both OnDeck and Kabbage currently provide this disclosure after you finish the application process, but before you accept the loan.
---
Personal Guarantee & Collateral
A personal guarantee means that you are personally responsible for payment of a loan. If your business goes under and you can't afford the loan payments, the lender can make you turn over your personal assets (e.g. your car or home) to pay off the loan. To learn more, see our guide to understanding & negotiating a personal guarantee.
Of the options described above, OnDeck and Kabbage are the two that require a personal guarantee. If you borrow from PayPal Working Capital, you're not pledging your personal finances to pay it back. That being said, there's one advantage to an OnDeck or Kabbage personal guarantee. Paying back an OnDeck or Kabbage loan can help improve the credit rating of your business and lead to greater access to capital in the future at lower rates.
Collateral is an asset or assets that you pledge as security for a loan. Most traditional bank business loans require you to put up specific collateral, such as business equipment or machinery, as backing for the loan. None of the companies included in this article require specific collateral. However, OnDeck places a lien on your general business assets for all loans, and Kabbage does so for loans above $20K. This means that the lender can seize any and all business assets if you're unable to pay back the loan. PayPal does not require a lien.
---
Additional Features
Each lender has additional features beyond what is discussed above that make it more convenient for you to manage your loans. These services range from making convenient payments on the go to easily being able to reach a customer service representative.
Mobile Apps
Small business owners are busy, and not always behind a desk. This is why it is essential in today's business world for financing to be available on mobile devices. Kabbage, OnDeck, and PayPal all do this by having their own mobile apps, and each can help you in different ways. Each app is easy to use and will help you stay up to date with any outstanding loans you have.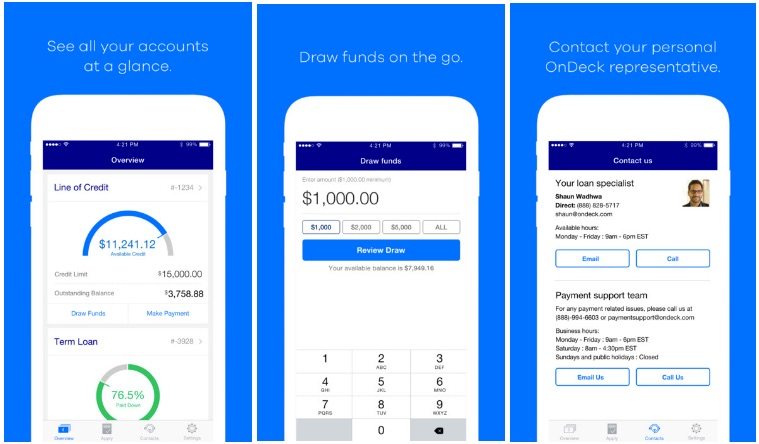 OnDeck's mobile app is designed to meet your needs for all of your loans. The app gives an account overview of where you stand on each loan you currently have in repayment. You can also easily check the status of all account transactions including the loan payments you have made.
OnDeck's mobile app also makes it easy for you to get the answers you need through their customer service team. They provide contact information for your individual loan specialist, and information on contacting the general support department. You can email or call their support team directly from the app.
OnDeck also offers a business line of credit product, in addition to a short term loan. Once you are approved for the line of credit, you can use their mobile app to withdraw funds from that line quickly and easily (shown in the middle picture above).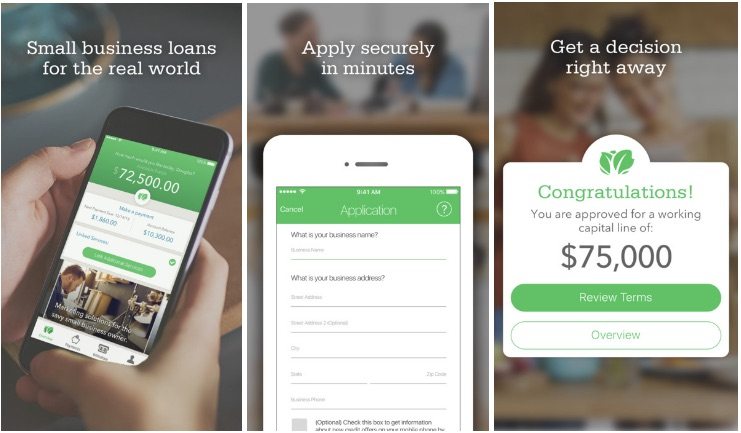 Kabbage also has a helpful mobile app for you to oversee your loans. The app allows you to see an overview of each of your current loan balances, and any transactions made on your account. You can quickly make your loan payments directly through the app when you are away from your desk. If you use their loan product that works similarly to a line of credit, then you can also view your available funds through the mobile app.
One feature that is unique to Kabbage's mobile app is the ability to apply for a loan directly through the app. They make it very easy to enter your information and get pre-qualified for a loan in just a few minutes. The whole process takes place in the app, and when you are approved you can get connected to a loan specialist.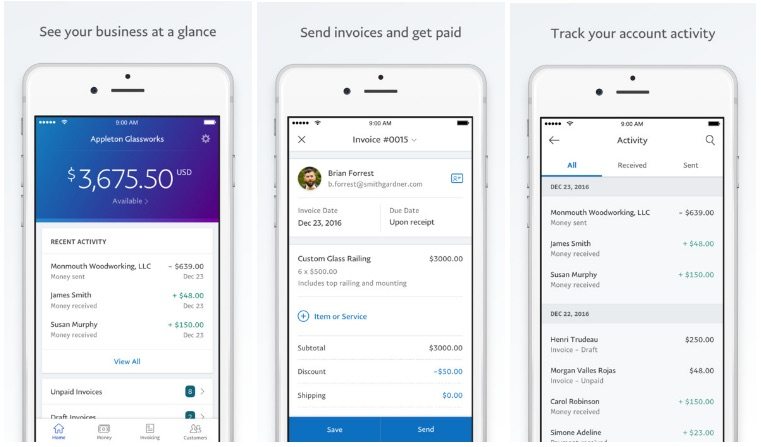 PayPal has many apps, but the one with access to your working capital loan information is the PayPal Business app. You can look at an overview of your loan balance, but the app is centered around sending invoices and receiving money. Additionally you can manage sales activity and view customer transaction history. PayPal's business app is not focused on the working capital loan product so the features relating to your loan are very limited.
---
Customer Service
While customer service won't impact your bottom line, good customer service can save you a lot of headaches. You might have a problem with your loan, or have a question you need answered quickly. If this happens then you need to have confidence that your loan provider will be there to help you. Let's take a look at how you can reach out to each of these loan providers if you have a question.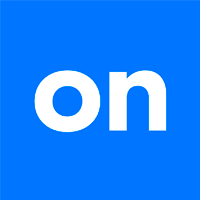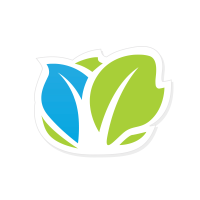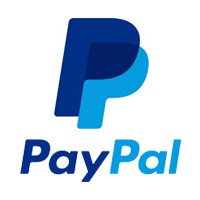 ---
Customer Reviews
OnDeck, Kabbage, and PayPal Working Capital all get pretty good customer reviews. PPWC gets the best reviews. Despite the fact that they have a pretty high cost of capital, most customers seem to be willing to go back for a second or third loan from these alternative lenders.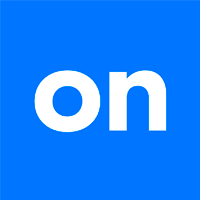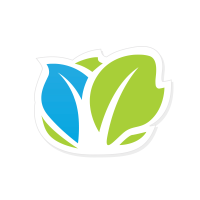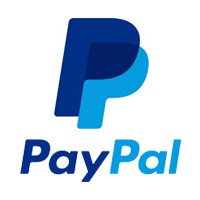 ---
Bottom Line
Small business owners are lucky to have so many options today to get short term working capital. OnDeck, Kabbage, and PayPal are all good companies. We recommend OnDeck overall for small businesses because they loan large amounts of money quickly and offer 3-36 month terms. Kabbage is a good option for small businesses that generate lower revenues or that prefer a line of credit. Finally, PayPal Working Capital is a relatively inexpensive choice for businesses that process payments on PayPal and need just a small amount of working capital.