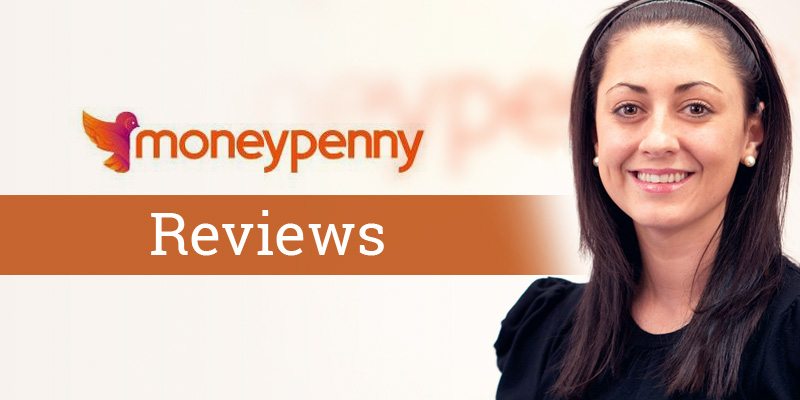 What is it?
A small business answering service
How popular is it?
Moneypenny is a large business with over 400 employees between the US, England and New Zealand.
Similar Services?
What does it do well?
You get a dedicated Moneypenny receptionist that will get to know your business, so it's the closest thing to having a receptionist in your office.
What does it not do well?
Receptionists handle basic tasks only (FAQs, transfers, messages). They will not fill out web forms, take orders or make outgoing calls.
Who does it work well for?
Businesses that want a traditional receptionist service.
Who does it not work well for?
Businesses that would like their receptionist to work with their CRM/HelpDesk software (via web forms) or take orders over the phone should check out VoiceNation or Ruby Receptionists.
US based?

Yes
Available 24/7?
No, calls are supported from 8:30 to 6pm PST. 24/7 service is offered, but it costs $125/month extra. Evening calls will be taken by receptionists in England or New Zealand.
Excluded Industries?
None. Moneypenny is HIPAA Compliant so medical practices can use this service.
Free Trial?
Yes, 7 days
Cost Compared to Competitors?
High
What Receptionists Can Do
When you sign up with Moneypenny you get a dedicated receptionist that will learn the ins and outs of your business. They can answer basic questions (such as business hours, directions, services offered, etc.), transfer calls and take messages. Receptionists are grouped into small teams of four, so if your dedicated receptionist is out of the office or busy, another team member will take the call.
Under special circumstances receptionists can also make outbound calls on your behalf, such as if you're running late for a meeting and need to notify your client. In general, however, outbound calling is not something Moneypenny offers.
What Receptionists Cannot Do
Moneypenny focuses on the basics. They do not do things like fill out web forms, take orders or schedule appointments. If a caller wants to set up an appointment, your receptionist can pass along their preferred time, but you'll need to call back and confirm the appointment yourself.
Price
Moneypenny has 4 small business packages that vary in the number of calls you get per month. Moneypenny differs in that they charge per call rather than per minute. Also, some calls are free: If the receptionist needs to transfer a call or take a message, this is considered a "charge call" and will subtract from your monthly allotment. Calls that can be handled without a transfer/message, however, such as a customer asking for business hours or directions, are not charged.
Base package costs $75/month. You don't get any included calls but rather pay $2 per "charge call" (one that requires a transfer or message)
For $150/month you get 30 calls included. After that it's $1.65/call
For $240/month you get 90 calls included. After that it's $1.65/call
For $350/month you get 150 calls included. After that it's $1.65/call
Reputation – Neutral
Moneypenny launched in the US in early 2015. Currently, it does not have many user reviews on the web, so it's tough to gauge their reputation.
The exception is TrustPilot, which has almost unanimous 5 star reviews from nearly 100 customers. Users note the friendliness and professionalism of receptionists and their tendency to go "above and beyond" to provide help. Unfortunately we could not find reviews on any other website to corroborate these reviews.
 Features:
| Features it has | Features it does not have |
| --- | --- |
| Dedicated Receptionist | Call Recording |
| Text/Email Alerts | |
| Voicemail-To-Text Transcription | |
| Find Me/Follow Me | |
| Call Logs | |
| Mobile App | |
Setup
Setup happens entirely over the phone. First, you'll be matched with a dedicated receptionist familiar with your industry and/or type of business. Then you'll meet over the phone and discuss how calls should be handled. The receptionist will lead the conversation, asking many questions about your business and taking notes.
Features:
1. Messages & Voicemaill
If a caller wants to leave a message for you, the receptionist will copy it down and send it via text, email or fax – whichever you prefer. If a caller leaves a voicemail message, you can have the audio recording sent to you via email or you can read a transcript of the message. Voicemail-to-text transcription is done by your receptionist once per day (typically in the morning) so you don't get to read messages on the spot. Each voicemail transcription counts as a charged call, so it will deduct from your monthly allotment.
2. Find Me/ Follow Me

Each person at your business can have separate routing instructions. For example, you can have calls routed to your business number first. Then, if you don't pick up, have it transferred to your cell phone and so on.
If you want your instructions changed – i.e. you're leaving the office and want all calls routed to your cell phone, or if you're about to head into a meeting and want calls held – you just need to call or email your receptionist and let them know.
3. Online Dashboard/Mobile App
Moneypenny has a newly released user portal that lets you view your messages, check call logs, send updates to your receptionist. One unique feature is the Call Heat Map, which shows the location of callers.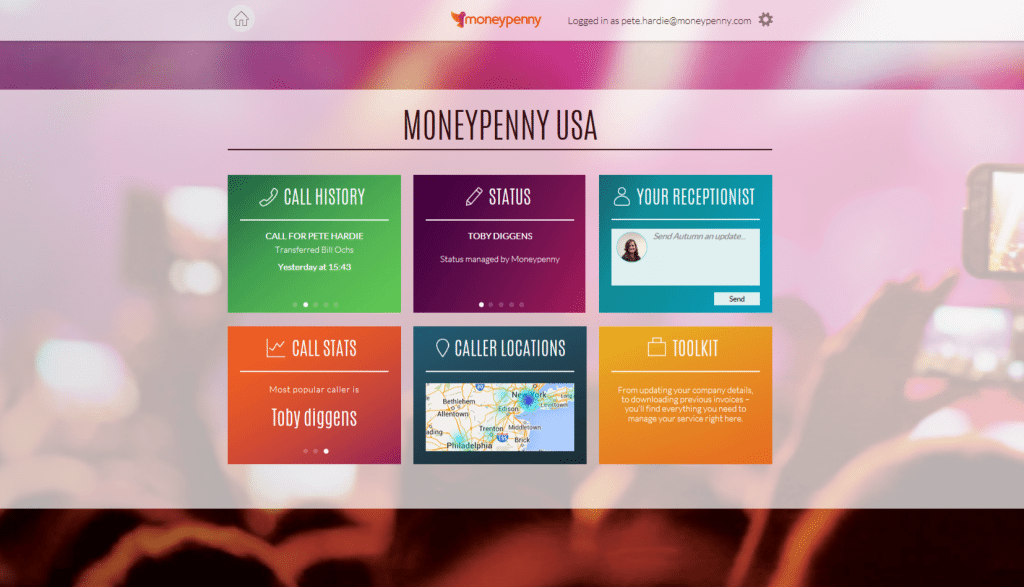 There's also a pair of mobile apps due to be released (iPhone, Android). One unique feature of these mobile apps is GPS tracking that automatically notifies your receptionist when you're out of the office and need calls held or transferred to your cell phone.
Customer Service
24 hours?
Yes
US Based or Not?
Yes (after hours is England or New Zealand)
Phone, Email & Live Chat?
US-based support is available during regular business hours. Otherwise you'll be connected with a staff member in England or New Zealand. The salesperson you sign up with will be your dedicated account rep. Generally, between your account rep and dedicated receptionist, you can find all the help you need. Custom service is available, however, and users spoke very highly of the support team.
The Bottom Line
Moneypenny is most comparable to Ruby Receptionists. Both are 'premier' answering services that aim to integrate receptionists as though they are employees at your office. A key difference with Moneypenny, however, is that you get a single dedicated receptionist. With the same person answering your calls each time, they'll get to know you, your business and your clients much better than a team of 15, which is the number of employees answering your calls at Ruby.
There's a few disadvantages of Moneypenny, however. For one, receptionists will only handle basic tasks – FAQs, transfers and messages. At Ruby, receptionists can submit webforms, take orders and make outgoing calls on your behalf. Secondly and more importantly is the lack of user reviews: Moneypenny just recently launched in the US and there aren't any customer reviews to gauge their quality (besides TrustPilot). Hopefully this will change soon, but in the meantime we recommend checking out Ruby Receptionists, which has glowing reviews from customers.