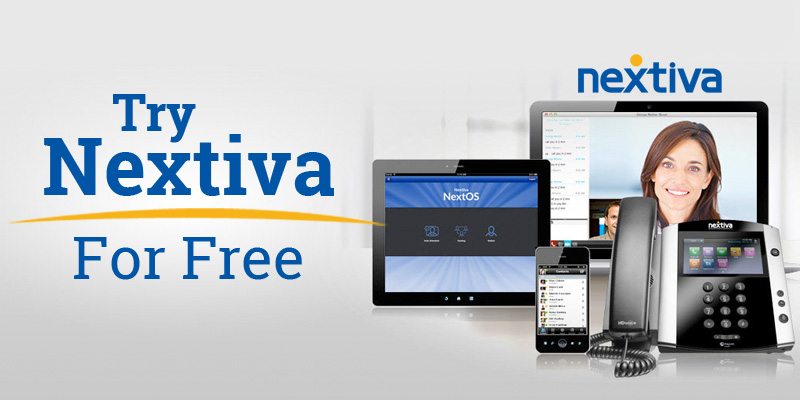 What is it?
A VoIP phone system for businesses.
How popular is it?
Nextiva serves over 100,000 businesses.
What does it do well?
Nextiva has great customer service.  They make it easy to set up a professional office phone system.
What does it not do well?
There's no pay-per-minute plans, so if you don't speak on the phone much you could save money with another system, like Phone.com.
Who does it work well for?
Established small and medium businesses who want a professional phone system with handsets.
Who does it not work well for?
Businesses that want a fast setup that can be used on their computer or mobile phone. (check out Phone.com).
Free calls to US and Canada?
Yes
Pay-per-minute plan?
No
Can you use your current phone number(s)?
Yes
Does it support toll free?
Yes
Free Trial?
No, however you can a conditional refund within 30 days if you're dissatisfied with the service.
Cost Compared to Competitors?
Mid-range
Similar products?
Cloud or Hosted?
Both cloud-based and hosted packages are available.
Does it require special phones?
Yes. You can use most internet enabled phones from brands such as Cisco, Yealink, Panasonic or Polycom. (Click here for a list of supported devices) You can also use a normal non-digital phone if you pair it with an ATA adapter.
If you have an Office Pro Plus account or higher, you can also use your mobile device to make and receive calls using your business number.
US Based?
Yes, Company & Customer Service
Reliability
Nextiva scored average on reliability of service and quality of calls. Of the 50 most recent user reviews on Voip-Info, 7 users noted technical issues: 3 users noted dropped calls, 2 noted service outages and 2 noted other technical issues.
Nextiva Pricing
Nextiva pricing is built out into 3 cloud-hosted VoIP packages –  which varies depending on how many users you have and whether you pay month-to-month or for a year of service.
The Nextiva pricing below reflect the 5-19 users range on a monthly contract. Note that it's about $5 more if you have under 5 users and $5 less if you have more than 20 users. Also, it's $2 less if you sign up for a year.
The Office Pro Edition ($29.95/user/month) gives you a free local and toll free number, a professionally recorded greeting, unlimited faxing, voicemail to email routing and more.
The Office Pro Plus Edition ($32.95/user/month) adds conferencing and a mobile app that lets you make calls using your office number, along with everything included in the Office Pro Edition.
The Office Enterprise Edition ($39.95/user/month) adds call recording, the ability to monitor calls and view the phone status of employees. You also get Nextiva toolbar that lets you make calls from your internet browser.
This pricing does not include taxes or surcharges, which we outlined in the table below along with pricing for The Office Pro Plus Edition:
1 User:
$53.08 / month

5 Users:
$232.92 / month
($46.58 / user)

25 Users:
$1002.12 / month
($40.08 / user)

Base Price:

$37.95

$164.75

$698.75

*Taxes & Surcharges

$15.13

$12

$68.17

Minutes:

Unlimited

Unlimited

Unlimited

Optional Add Ons:

Additional phone numbers - Add $4.95 / month each (+$10 one time fee)
Upgrade to Office Enterprise for call recording, call monitoring and to use Nextiva's in-browser phone - add $7 / user
*Note: The exact amount you pay in taxes and fees will vary depending on location. Some states, counties and cities will charge more than others. The prices in this example reflect the taxes in New York City.
For more details on pricing, check the Nextiva pricing page.
International Calling
You can make international calls for an additional charge per minute. Nextiva range between about 6 cents to over $1 USD per minute depending on the country. Rates are on the higher end – typically about 5 cents more expensive than the competition. Nextiva also does not offer international phone numbers. You can look up international rates by country here.
Ease of use
Setup – Moderate. Nextiva has an intuitive interface with step-by-step instructions for setup. You'll find yourself switching between your admin account and regular user account for certain features, however, which complicates the process. On the plus side, Nextiva does provide a personal account rep that helps you with the setup process.
End User – Easy

. The new Nextiva interface (NextOS 3.0) is very easy to use. Users will find it easy to set up their voicemail and call forwarding preferences.

Support – Easy

. There's a number of

support articles

to get you started, covering most of the key topics like setting up the auto attendant or call forwarding. You can also call or email customer service, which users have praised for their fast response time and knowledge.
Features
| Features It Has | Features It Does Not Have |
| --- | --- |
| Receptionist (Auto Attendant) | *Call Recording |
| Call Queueing | |
| Find Me / Follow Me | |
| Call Scheduling | |
| Conference Calls | |
| Online Fax | |
| Voicemail to Email | |
| Music on Hold | |
| Video Calls | |
| Voicemail Transcription | |
| Integrate w/ CRM | |
*Available if you upgrade to Office Enterprise (around $40/user)
View a list of all features here.
Detailed Overview:
Auto Attendant
You can set up auto attendants to automatically route callers to the right department or employee. This means you don't need a receptionist if you don't want one.
You can set this up by logging into your Nextiva account and clicking on "Advanced Routing." First, you fill out some basic details, such as the name of the auto attendant and the hours it will run. You may want to have one message run during office hours and another run when you're closed up at night.
Next, you set up the the forwarding options (i.e. "press 1 for sales," "2 for support," etc.) You can also enable callers to enter an extension or search for an employee using a dial-by-name director.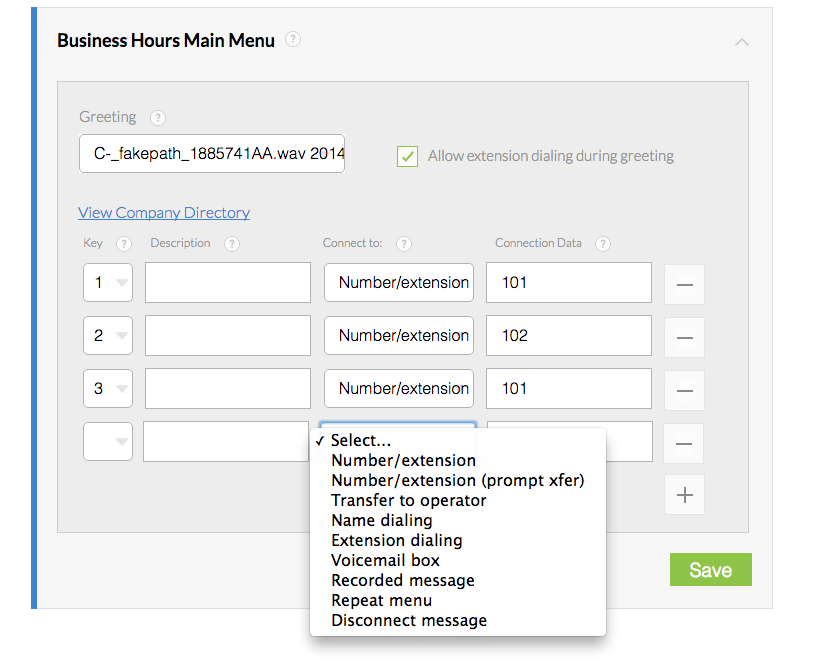 For the greeting, uploading your own recording, or get a professionally recorded greeting from Nextiva. An Office Pro Plus account gets 3 professionally recorded messages free. Otherwise it's $25 each.
To upload a greeting, you'll need to login through the separate admin portal. Click "Sites & Employees" > "Admin Login" > "Announcement Repository." This is also explained here on Nextiva's website.
Call Routing
When a call passes the auto attendant onto your sales or support department, there are a few ways you can route the call:
Circular – Rings in a specific order of assigned agents, and repeats until it is answered.
Regular – Rings in a specific order of assigned agents, but just once.
Simultaneous – Rings everybody's phone at once.
Uniform – Rings phones in the order that they've been waiting to receive a call.
Weighted – Rings phones to give every agent a fixed percentage of calls throughout the day
These are setup under "Advanced Routing" > "Call Groups." Under the same control panel, you can enable call waiting, and control how long the call will wait for each agent to answer.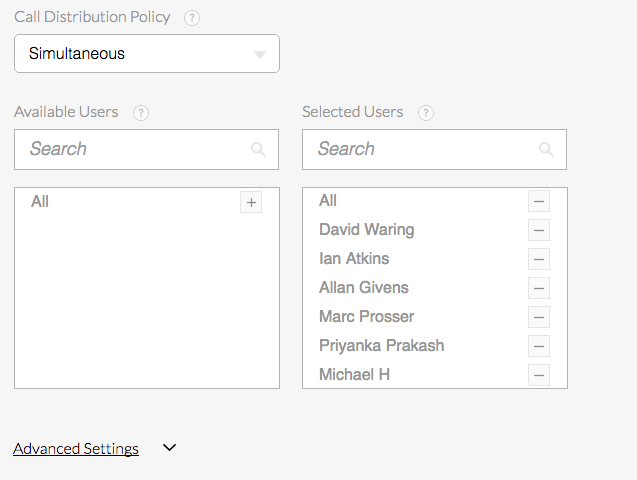 Voicemail
Each user can set up their own voicemail box. You can set up Nextiva to automatically send voicemail audio files to your email inbox. For an additional fee of $3/user you can also have emails transcribed to text by an automated system. (read more here)
Online Fax
All editions of Nextiva Office include unlimited virtual faxing for free. You can send or receive faxes via email or use your fax machine.
Each extension can enter an email address to be used with faxing. To send a fax, you just need to log into your email, start a new message and address it to 1xxxxxxxxxx@nextivafax.com (with xxxxxxxxxx being the fax number you are sending it to.) Then, attach the documents you'd like to send. If you type anything in the body paragraph, it will show up on the cover page of the fax. Read more about sending faxes here. Or visit the homepage for Nextiva vFax.
To learn more about our recommended online fax service, read our best online fax service buyer's guide.
Conference Calls
You can have up to 9 callers join conference calls, which can include both employees and outside callers. This is done with a conference bridge number that users can call to add themselves to the conversation. You can have multiple conferences going on at once, but the total number of participants cannot be more than 9. So, for example, you could have 3 calls with 3 participants each, but no more.
Conference calling is not available on the Office Pro edition. (Read more here)
Call Forwarding
Individual users can setup their own call forwarding rules. For example, if their Nextiva number is busy, unanswered or unreachable, it can be forwarded to another, such as their cell phone. This is set up under the "Users" panel > "Manage Users."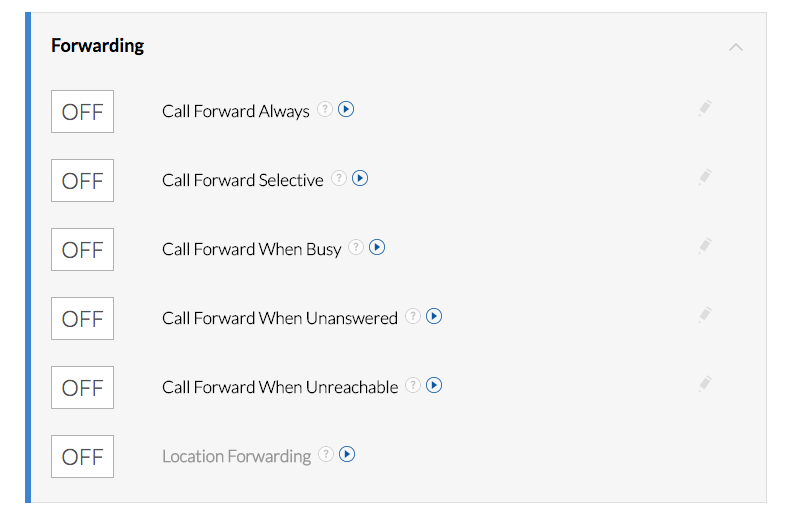 Another option is to set up call schedules. These are rules that apply only during certain times of day. For example, employees can have their extension to ring their home phone during evening hours.
You can setup call schedules for the entire company (for example, if you want all calls routed to voicemail after a certain time or on holidays) or set them up for each individual users. Both options are done under "Settings" > "Create Schedules."
Call Recording
Call recording is available on Nextiva Office Enterprise level accounts ($40/month.) To activate it, administrators must log on and assign a "call recording license" to each user individually. To do this, simply head to the "Users" menu. Click "Manage," head to the user you want to record and select "Monitor." (read more here)
Mobile App
Nextiva has a mobile app for Android, iOS and Windows Phone. You can make outgoing calls that display your Nextiva phone number on the other end. It also gives you many of the same features as your main office phone: You can forward calls, start conferences and send instant messages or video calls to your colleagues. "Calling pulling" enables you to transfer calls between your mobile phone and office phone without hanging up.
In order to display your business number on outgoing calls, you need to be connected to the internet and select "VoIP" after dialing. If you select "mobile" instead, it will go over your mobile network and display your personal mobile number to callers.
There's pros and cons to routing calls over the internet from your mobile device. The advantage is you don't have to use your cell minutes (or data, if you're connected over wifi), so you won't be charged for cell minutes on top of your Nextiva minutes. The disadvantage is that call quality can suffer.
Note, the mobile app is only available on the Office Pro Plus Edition ($33/month) or the Office Enterprise Edition ($40/month).
Integrations
Nextiva has a few official integrations. There's a toolbar you can install for Outlook, Firefox and Internet Explorer that lets you send or receive calls and adjust call forwarding settings (available for Enterprise Edition users only). There's also an integration with ZenDesk that lets you make and receive calls within the program (see here).
You can also connect Nextiva with many different CRMs through Tenfold, a 3rd party integration service formerly called Callinize. Salesforce, Insightly, REthink, Zoho, SugarCRM and several more CRMs are supported. The integration automatically logs all calls into your CRM, including the duration, who made the call, which leads/contacts are related and user-entered notes. When you get an incoming call, the system also scans your CRM automatically and shows you any relevant details.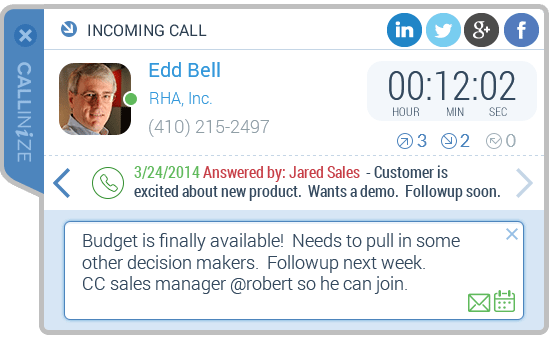 Because Tenfold is a third party service, it costs a little extra to integrate your CRM with Nextiva. Pricing starts at $29/month.
Reporting
Nextiva Office Enterprise Edition ($40/month) lets administrators monitor calls between employees and customers. They can also log onto a web portal to view the real-time call status of their employees – i.e., who is available, on a call or away from their desk.
Customer Service
24 hours?
No, phone support is available 5 AM to 6 PM MST during weekdays and 9 AM to 1 PM MST on Saturday.
US Based or Not?
Yes.
What's The Method of Delivery?
Nextiva has a help center with a number of support articles, covering most of the key topics like setting up the auto attendant or call forwarding. You can also call or email customer service, which users have praised for their fast response time and helpful knowledge.
The Bottom Line
Nextiva Office is ideal for businesses who want a traditional business phone system with handsets and unlimited minutes. While it's more expensive than Phone.com, you do get more personal customer service that will help you set everything up and get started. Being a larger company, their phone service is also a bit more reliable with fewer reported issues from customers.