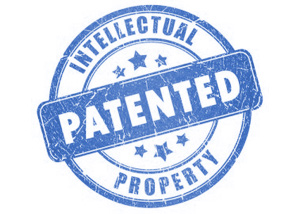 In my last article we continued our series on starting a business with a look at how to choose the right legal structure for your business.  In today's article we are going to discuss another one of the legal aspects of starting a business, patents and trademarks.
Before we dive into the details on this topic, we also suggest you check out LegalZoom, an online legal service that can help you access quality legal forms. Visit LegalZoom to learn more.
The Difference Between Patents and Trademarks
Because both patents and trademarks are designed to provide certain protections for businesses, they are often confused with one another.  The difference however is pretty clear:
Patent Definition:  Patents are used to protect an invention from being produced by other parties.  In addition to a product, and invention could also be a process for doing something.  They expire after 20 years.

Trademark Definition: Trademark's are used to protect words, phrases, symbols and/or designs that distinguish goods as coming from one company instead of another.  Popular uses of trademarks are to protect company names, logos and slogans.  Trademarks do not expire as long as they are used and the registration is kept up to date.
Patent Law Has Changed Recently
On March 16th, 2013 a new law was put into effect which dramatically changed the way patents are handled.  Prior to that date, the United States operated under a first-to-invent system.  This meant that if you could prove that you were the first to invent something, that it didn't matter if someone else held the patent, it became yours from that point on.
On March 16th, 2013 the US switched to a first-to-file system, meaning that the patent belongs to whomever was the first to file the patent, regardless of who originally invented it.  This brought the US closer to being in line with how the rest of the world handles patents.
Can someone patent my invention once I make it public?
No.
Once the invention has been disclosed to the public it cannot be patented, with one exception.  Under the new law the inventor has a 1 year grace period after making the idea public to file the patent, after which point they will be unable to file as well.  Keep in mind however that if you do make your idea public before filing for a patent, then this will negate your ability to obtain a patent in most other places in the world.
Getting a patent is expensive and quality matters.
If you had 10 different attorneys draw up patent applications for the same invention, you are going to get 10 different applications.  For this reason the quality of the attorney that you use can make a huge difference in whether or not your patent has any value at all.  Also for this reason, a high quality patent application is going to cost somewhere between $10,000 and $20,000, and patents from cheaper online and "do-it-yourself" services are likely to be worthless.
When should I get a patent?
More times than not, the effort and expense required to obtain a patent is going to outweigh their benefit.  Even if you do obtain a patent, if someone breaches your patent you still have to go to court to defend it, where costs can run in the hundreds of thousands of dollars.  This makes patents much more useful to large corporations than they are to startups.
With the above in mind here are a few general guidelines to deciding if you need a patent:
Is your idea commercially viable?: If your invention won't sell then it doesn't matter if you have a patent.  Find out if it will sell first by reading our 3 steps to testing a business idea guide.
Are you going to run with it?  Some people invent things with the hope that they can sell it to a large company who will product and sell the idea.  This is a low odds venture and if you don't have high level contacts within the industry you are unlikely to even be able to get a meeting.
Scope:  The patent office has gotten very defensive about granting patents that are broad in scope.  So, for example, if you came up with the idea for an online shopping cart, it is unlikely that you would have been able to patent this idea.  If, on the other hand, you came up with a very specific process for how your online shopping cart works, then this may be patentable.
Trademarks
Trademarks are more straightforward and less complicated than patents.  As we discuss in our article on How to Name a Business, you definitely want to search and make sure that no one has already has a trademark when choosing your business name.
Should you get a Trademark?
In order for someone to win a trademark case, they must prove that you are using their Trademark (business name, logo, slogan etc) in a manner that is likely to confuse customers.  If your business is named Bob's Plumbing and operates locally in North Carolina, then it likely will not matter that Bob's Plumbing who operates locally in NYC has a trademark.  However, if the Bob's plumbing that has the Trademark is a national brand, then you have a problem.
With the above in mind here are some general guidelines as to when you should obtain a trademark:
If you plan on doing business locally then the costs of trademarking your business name, logo, and or slogan are likely going to outweigh the benefits.
If you plan on operating on a large scale both in your state and nationally then you will likely want to obtain a trademark.
Here are some other great resources for helping you to decide whether or not you need a patent and/or trademark as well as how to go about filing for each.
That's our lesson for today.  If you have any questions or comments please leave them in the comments section below.  Also be sure to stay tuned for the next article in our series on how to start a business, where we will discuss business plans.
Don't forget to check out LegalZoom for your online legal service needs.
View This Article As A Slideshare:
Listen this article as a Podcast