Are you in market for a new real estate business card? One of the best ways to leave a lasting impression is with an eye-catching business card. Your business card should be so well-designed that it causes people to remember you and hold on to your card for the perfect time. Does your card do this? We have a list of 25 elegant and unforgettable real estate business cards that will inspire you.
Ready to design and print your new business cards? Check out ProspectsPLUS! which has a selection of templates designed specifically for retailers. Click here to get started designing your own real estate business cards.
Our Favorite Real Estate Business Cards:
My 2 favorites: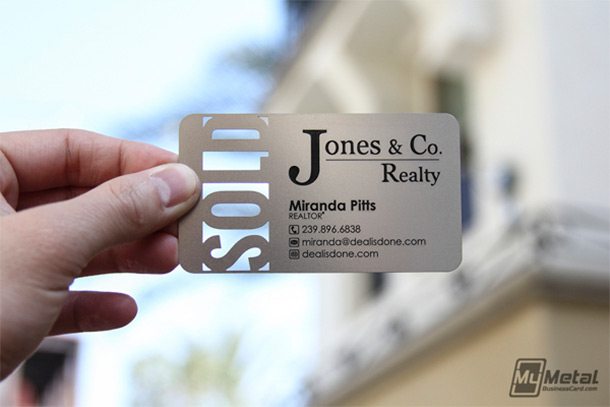 Made of metal. Very unique and memorable.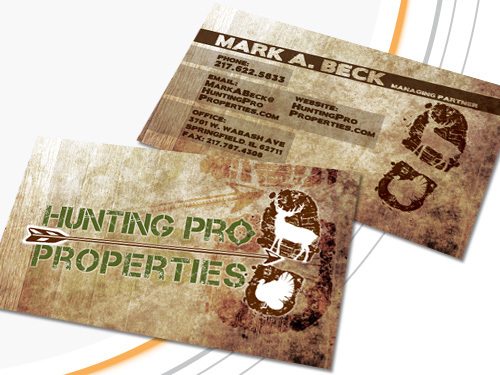 Uncommon, rugged aesthetic to match the niche market.
---
2. David Feldberg, Broker & Owner, Coastal Group OC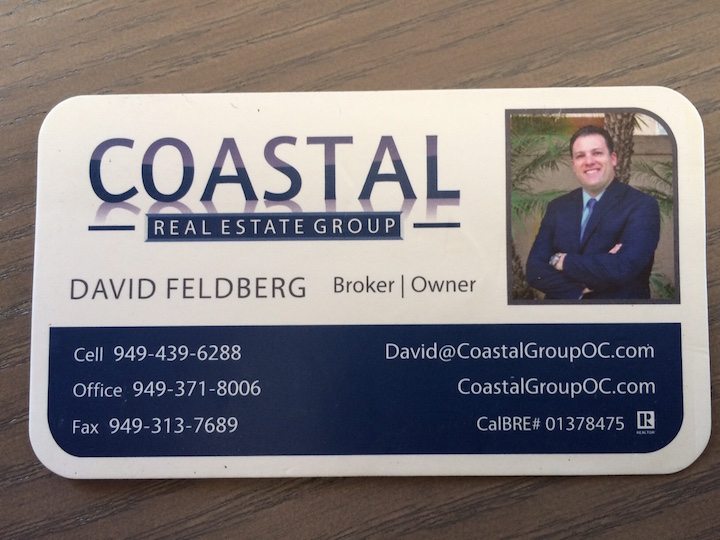 They are thick cardstock with a UV coating so they are shiny. I have never received more compliments on my card then I have with these. I chose this design as I wanted to have a large amount of info along with my picture and logo featured so this was a way for me to do all of that.
---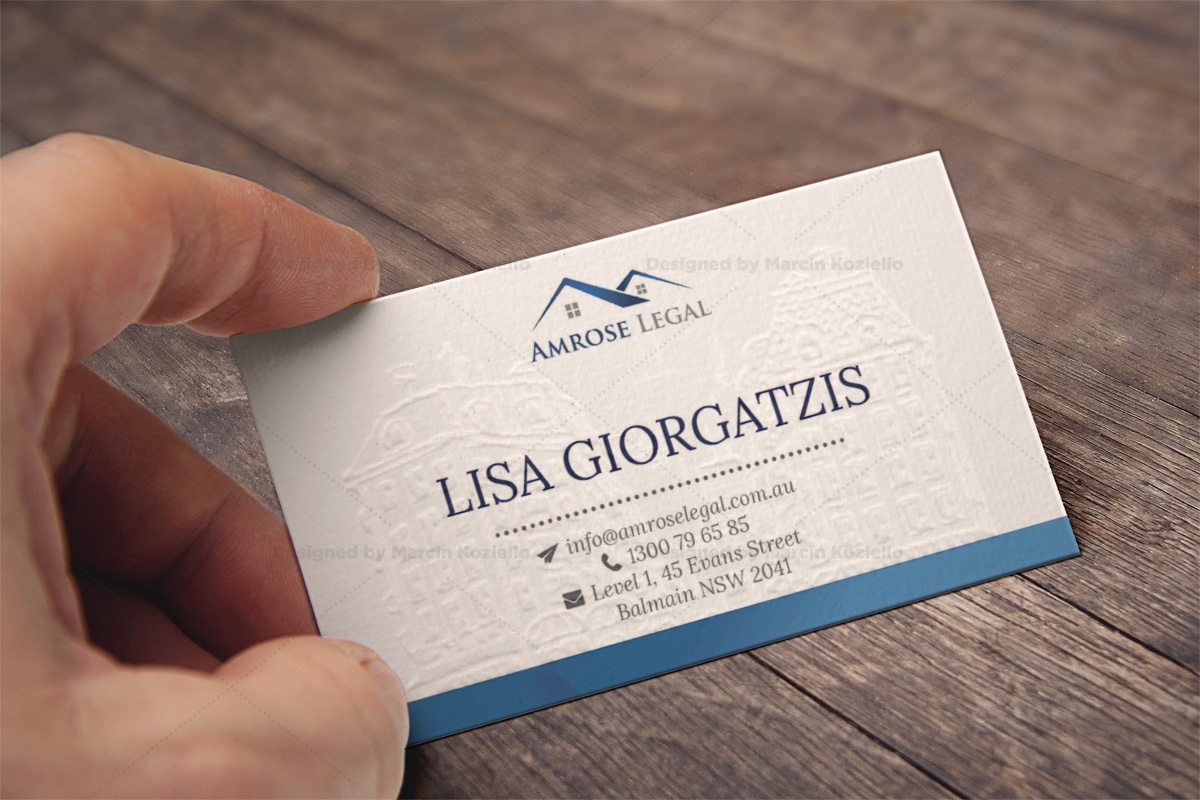 This business card gives a strong first impression with contrasting yet appealing colors, embossed background, and simple but effective logo branding.
---
Looking to jump start your marketing and pull in new leads by the dozen? Click here for 25 Real Estate Marketing Ideas from the pros.
---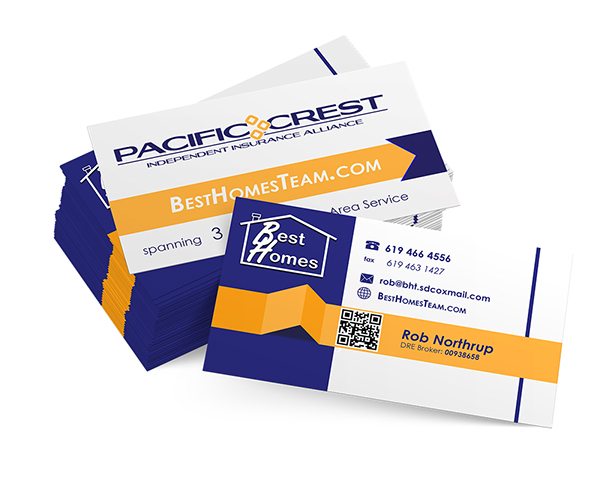 This business card maximizes all of its real estate by utilizing both sides of the card. The vibrant colors add energy and verve.
---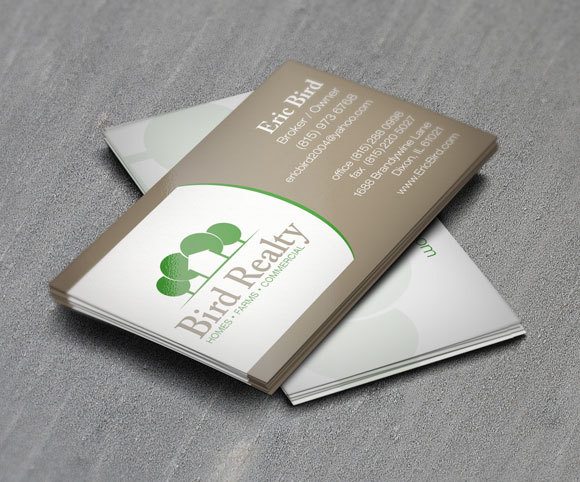 Two toned in a fresh and elegant pairing of green and gray, this business card stands out with its shapely design and unique color scheme.
---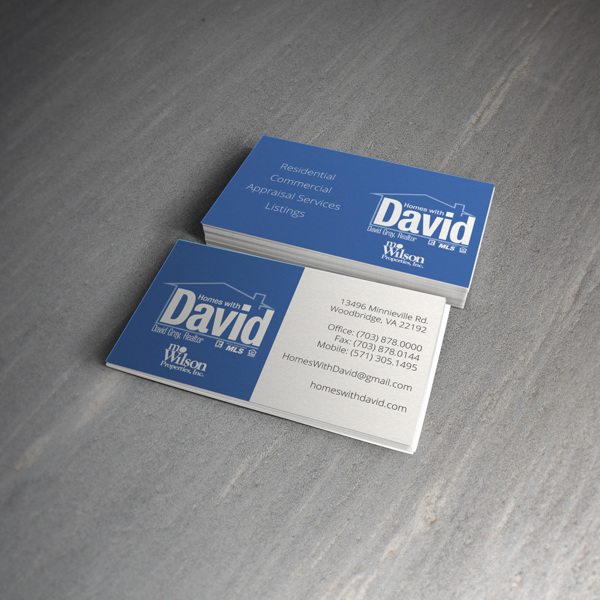 Blue inspires trust, and this card has blue in abundance. The use of white (or negative space) gives the card a sleek and professional feel.
---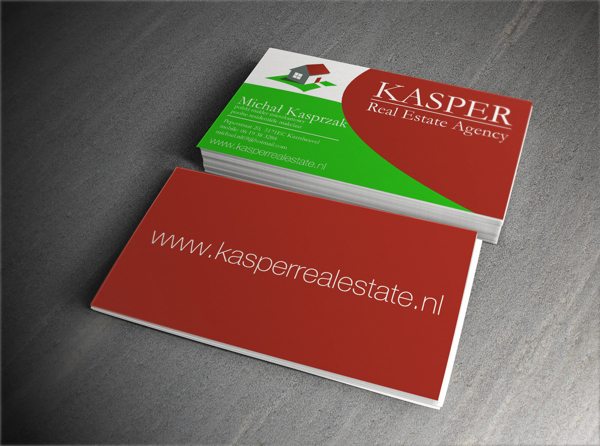 This business card smartly makes use of its back to drive clients to their website.
---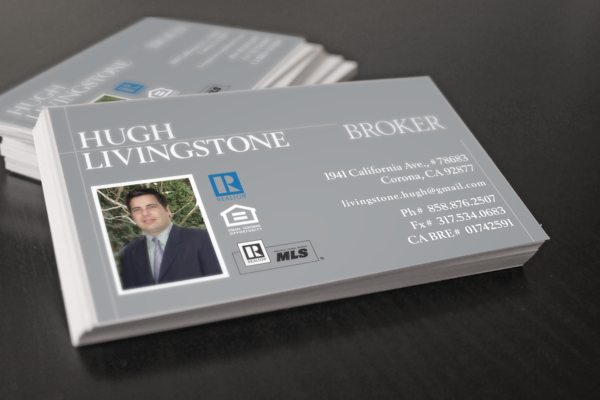 White text can be a bold decision for business design, but it works elegantly on this single-sided card.
---
Using a monotone color scheme, SV3 Group's business cards are understated but modern.
---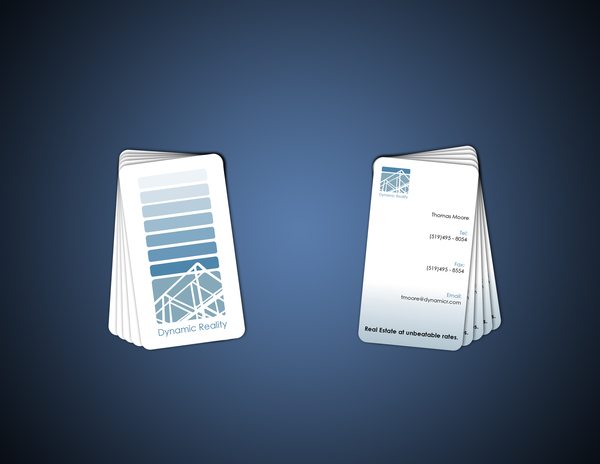 These business cards are simple but interesting with its vertical styling and fresh blue color palette.
---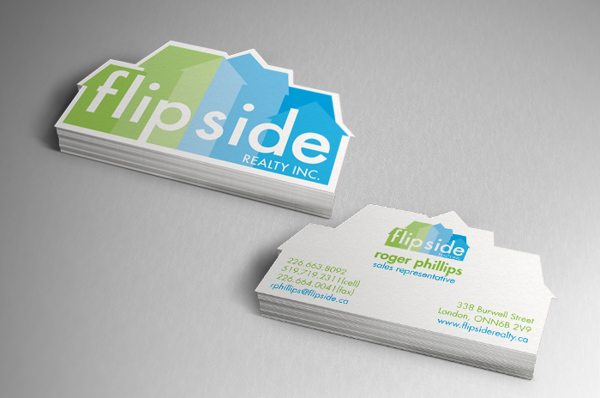 Custom die cut business cards that can be "flipped" to show both sides insures that it won't get lost in the crowd.
---
If you are considering a catchy slogan for your business card check out our list of 25 Slogan Examples From the Pros.
---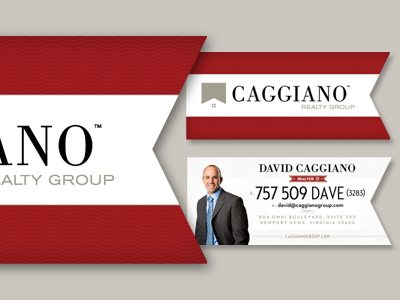 When in doubt, always use a photo– it adds a personal touch that can't be beat.
---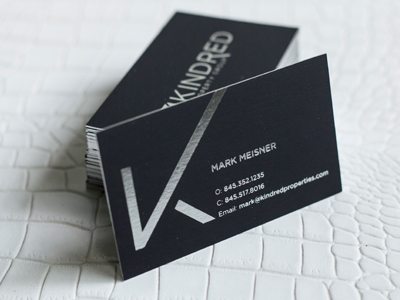 Foil-edging lend a sense of richness and elegance to any business card.
---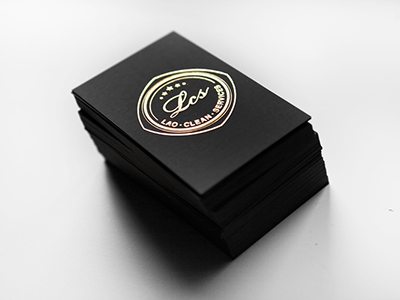 This combination of black and gold present as decadent, glamorous, and fascinating.
---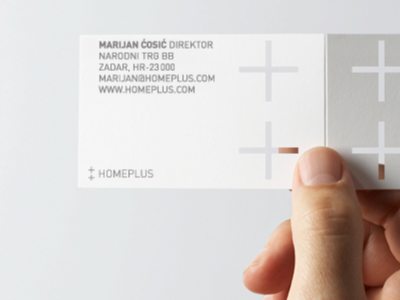 This business card is stencil cut out that echoes the company name (Home"plus") in its visual design.
---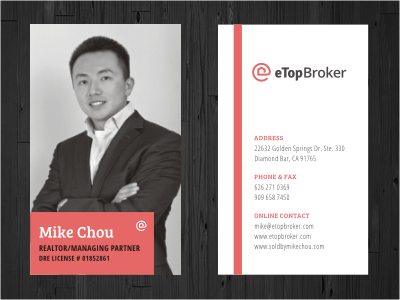 Another vote for adding a professionally taken photo to one's business card. This one pops with coral.
---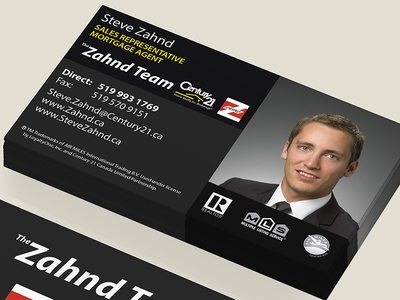 This business card is both neat and informative, with all of the major bullet points you need to reach the card owner.
---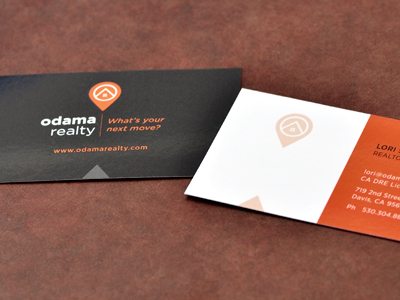 This two-sided business card makes a bold statement with its orange and black color scheme.
---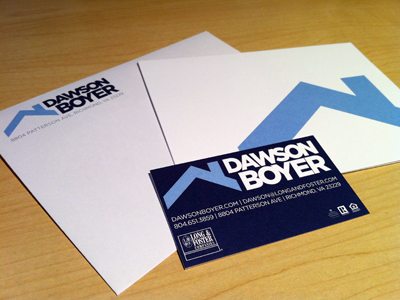 The strong lines, all capital text, and blue on blue color selection makes this real estate business card stand apart from the crowd.
---
Looking for ideas to make your next open house drive more interest than ever? Check out our Open House Ideas From the Pros!
---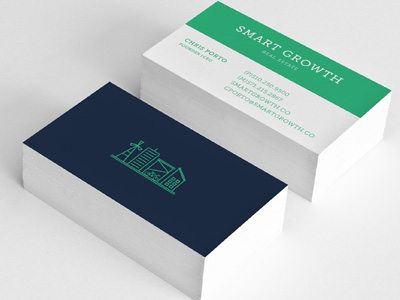 A dazzling use of blue and green create unexpected modernity and cleanness to this business card.
---
This business card presents the broker as approachable, friendly, and creative.
---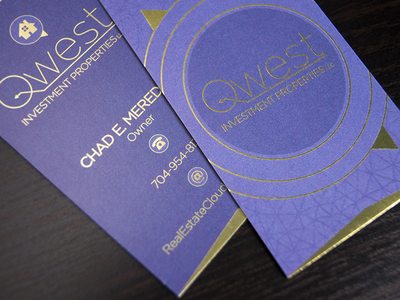 Purple and gold give off a regal yet whimsical feeling to these business cards, and the textures add an artistic depth.
Real Estate
---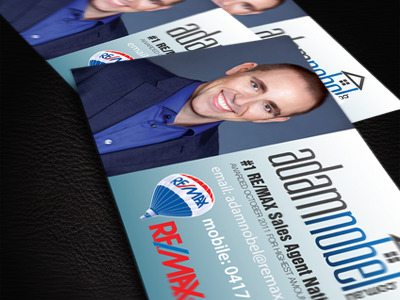 If you have accolades or awards, don't be afraid to add them to your real estate business card, as done here.
---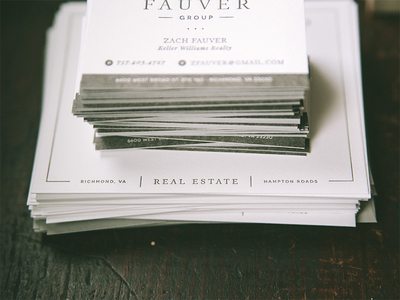 Clean, classic and polished, this business card is beautiful in its simplicity.
---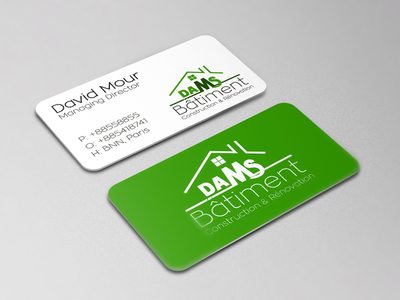 Rounded corners and vibrant colors are a winning combination for this two sided business card.
We asked 50 experts for their best real estate marketing idea. Click here to see what they told us!
---
What Are You Favorite Real Estate Business Cards?
Do you have a favorite business card that we missed? Let us know in the comments below, with a link to it. Can't wait to see what you share.
Want more real estate leads? Click here to start generating more leads from Zillow today!