Joshua Smith, voted the 30th top realtor in the country by the Wall Street Journal in 2013, started out listing 7-15 homes a month from placing 10,000 door hangers in his farm area. The technique was so successful for him that he ended up closing 463 listings worth $49 million in one year.
We can't promise you'll get the same results as Joshua, but we can give you all the tools you need to buy, use, and get more leads from real estate door hangers. The fastest way to get started is to work with a site such as ProspectsPLUS!®, which specializes in real estate door hangers. Check out the example on the right, or click here to start designing your brochure now.
Door Hangers vs Direct Mail/EDDM
While direct mail is still a great way to get leads in your farm area, real estate door hangers have several advantages:
Visibility –

While a postcard in a stack of bills is very easy to ignore, a piece of paper hanging from your doorknob is not. If they want to get in their house they will have to at least look at it.
Novelty –  

Many people are so used to receiving marketing materials in the mail that they instinctively don't even read them before throwing them away. Since door hangers are more rare, people might at least read them quickly instead of throwing them straight in the garbage.
Flexibility –

With direct mail or EDDM, you have many limitations on the size, shape, and content of what you can send. You can sender larger or oddly shaped materials to your farm area, but you'll double your distribution costs. With door hangers, there are almost no restrictions at all. You can staple business cards to them, include bags with fridge magnets or pamphlets, all while keeping your distribution costs the same.
Pricing –

While your printing costs will be roughly the same, door hangers are sometimes actually cheaper to distribute than direct mail. Most companies will charge you around 15 cents per door hanger for distribution. Amazingly, that cost remains the same even if you include pamphlets or bags with magnets etc.  
Supplement Your Direct Mail Efforts
Just because door hangers have some advantages over direct mail doesn't mean you should ignore direct mail. Instead, you can use door hangers in areas that you've already covered with direct mail in order to touch your prospects in a different way.
If you'd like to learn more about using direct mail to get more leads in your farm area, check out our article on Just Sold Postcards. If you'd like to learn more about best practices for direct mail in general, check out Direct Mail – The Ultimate Guide for Small Businesses.
33 Touches?
In his book The Millionaire Real Estate Agent, Gary Keller actually recommends up to thirty-three touches per year to stay top of mind with your leads. That means in order to stay top of mind with prospects, one or two touches isn't going to cut it. Worse, people who respond to one type of marketing might not respond to another. If you want your phone to ring volume and variety matter.
Where to Buy Real Estate Door Hangers
While we always recommend shopping locally, if none of the printing companies in your area offer door hangers, you can order them online from sites like VistaPrint for 5-10 cents each if you order 1,000 or more.  Like all print buys, the more you order, the lower the price per unit.
If you're a Keller Williams agent, you should probably use a Keller Williams approved vendor like BestPrintBuy.com. They come out to roughly the same price per unit, but have branded templates ready to go. Consistency is a key component to building your personal brand.
Distributing Real Estate Door Hangers
DIY Distribution
One way to get your door hangers distributed is to throw on your running shoes and go door to door in your farm area. While this can be a great way to meet people and build your sphere, unless you're a triathlete, you're probably not going to be able to cover a very large area in one day. You may be able to bribe friends or family to help out for a week or so, but this is not an effective long term strategy.
Distribution Services
Let's face it, while spending an entire Sunday hanging door flyers is great exercise, it's probably not the most effective use of your time. Luckily there are a number of ways to get your door hangers up while you focus on your one thing for the weekend.
National Distribution Services
National distribution companies are a great way to distribute real estate door hangers. They offer GPS tracking as well as photo and video proof so you know your door hangers are being delivered. Expect to pay around 16 cents per unit working with a national distribution company.
Here are a few national distribution companies that realtors we spoke to have worked with:
http://www.gotdelivered.com/
http://fdadvertising.com/
http://www.doorhangerswork.com/
Local Distribution Services
Who is available to deliver door hangers locally will of course depend on what area of the country you're in. Pricing may vary as well, but according to the realtors we spoke with around 15 cents per unit is fairly standard.
Charities
Instead of hiring a distribution company, you can also contact a local charity or boy scouts and see if anyone would be willing to distribute your door hangers for a set donation of 15 cents per unit. This can work very well for targeting smaller areas.  
Copy and Design of Door Hangers
At the end of the day, what copy and design you choose for your door hangers depends on what you are trying to accomplish in the neighborhood. Here are some common ideas to get you started. Since real estate door hangers are double sided, you can mix and match these content ideas until you find something that works. Next, we'll go over some specific examples realtors have had success with.
1. Just Sold 
A Just Sold door hanger lets your farm area know of a recent sale in the neighborhood. They can be a great way to get buyer and seller leads. You should include selling price as well as any successes you had with the sale, e.g. multiple offers, highest price in the neighborhood, sold in a few weeks etc.
2. Just Listed
Just listed door hangers let your farm area know of a new home on the market in their neighborhood. They may be looking to upgrade or downgrade, or have friends or family looking to move into the neighborhood.
3. CMA Offer
If you don't have any recent sales in the neighborhood, you can always try for seller leads using an offer for a free comparative market analysis (CMA).
4. General Advertisements for Your Services
You can also advertise your services in general.

5. Personal Messages
These are ideal for seasonal and holiday greetings.

Copy and Design Tips
While the copy used on your door hangers can vary wildly depending on what area you're targeting and what kind of clients you're trying to attract. Generally speaking though, like all effective marketing, your copy should focus on generating attention, interest, desire and action.
Attention: The fact that your message is hanging from their door knob will generate attention on its own, but your copy and design should do the same.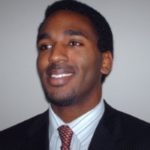 Orlando-based realtor and president of Orlando's NAREB, Aaron Mighty, has had success with bright colors, and attention grabbing copy. "When dealing with door hangers Mighty Realty agents have found that bright colors like a red, green, or yellow and words that call for immediate action like 'Stop,' 'Call Now,' or 'Save Money' have a better chance of capturing someone's attention than trying to just duplicate a general mail campaign into a door hanger campaign."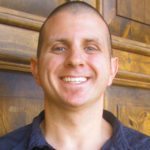 Maricopa County realtor and trainer Joshua Smith uses copy and creative offers to build attention, interest, and desire, then uses a powerful call to action to get people to respond. In Joshua's opinion, no one really cares about your personal brand, all they want to know is what's in it for them. 
Here are some of the types of offers Joshua uses to build attention and interest:
"I'll Sell Your House in 60 days or I'll pay you $2500, Work for Free, etc."
I'm sure you've all heard some variation of this strategy before, but putting it on a piece of paper on your leads door knob makes it a more personal offer. This will draw their attention and curiosity at the very least.
For those of you who haven't heard of this technique and think it sounds insane, here's how it works: The offer is 100% genuine, but there are several stipulations that work in the realtors favor. First and foremost, they only agree to the deal if the homeowner agrees to list the house at the price they recommend.  They will also define "Sell your house" as having a reasonable offer in.
Why does this work? Most people know that there will be stipulations on the offer, but once their curiosity is piqued, many people will reach out anyway just to clarify the details. Now you have a lead.
"Home of the one week contract"
"We don't believe in contracts, we believe in accountability" etc.
All One of the main reasons homeowners spend so long choosing a realtor or deciding to work with one at all, is they are (rightfully) afraid of being stuck in long term contracts with someone who is unable to sell their house
Offering a one week contract shows the homeowner that you are committed to selling their home and not just getting a listing.
Real World Door Hanger Examples
Illinois-based realtors Patti and Chase Michels uses a combination of multiple copy strategies to generate leads with their real estate door hangers. In their most recent campaign, they used a "Just Listed" door hanger with sales history map on the back with a personal message congratulating the recent graduates.
While they won't win any design awards, these door hangers have worked very well for them. Actually, this is an important tip for marketing in general. No one cares about your graphic design skills; they care about what you can offer them!





Creative Door Hanger Ideas
One of the best things about door hangers is that they allow you to be creative without increasing your distribution costs. One of the best ways to do this is to use plastic bags to hold your door hangers. When you have your door hanger in a plastic bag, they are protected from the weather, and allow you to include extra marketing materials.
Magnets
Magnets are a great example of something you could easily include on your door hanger that would be expensive to mail. Your fridge magnet should obviously advertise your brand, but try and include something else useful to increase their chances of putting it on the fridge. Calendars, schedules for high tide and low tides, holidays etc. will all increase the likelihood of someone putting your magnet on their fridge.
Coupons
Another way to get people to keep your door hanger is to offer a coupon for a local business. Ask around your local retailers to see if anyone would like to offer a coupon to your farm area. You may even get them to help pay your distribution costs.
Candy
Who can resist peppermints? A 1 cent piece of peppermint candy might actually mean the difference between ending up in the garbage or in a basket on the dining room table for the next three weeks.
Business Cards
Let's face it, most people would rather have a business card with your contact info on it than a 6×12 door hanger. Some companies offer door hangers with detachable business cards, or you can use bags and include a business card and a magnet.
Lead Capture and Tracking
Remember that like all marketing, you may not see any results from your door hangers for months as the people who get your door hangers could be in any stage of the decision process. That means you need a way to capture their information and nurture them with emails, phone calls, or direct mail.
Landing Pages
A great way to capture leads is to direct people to a landing page on your web site. While they may never give you their contact information, if they visit your site you can then include them in your online advertising retargeting campaign.
Retargeting
Retargeting is an online advertising technique that allows you to show banner ads to people that have visited your site even after they leave. For example, person A visits your site then goes to facebook. If you are running a retargeting campaign they will see your banner ads on facebook.
The Bottom Line
Used in place or as a supplement to direct mail, real estate door hangers can be a great way to market directly to your farm area at a very affordable rate. You can make sure people read your door hanger by using attention-grabbing copy, and make sure they keep your door hanger by including useful information, fridge magnets, or even candy.