Looking to get an inexpensive and professional real estate website?
In this guide I review three of the top real estate website builder options in the industry, all of which allow you to get a professional looking site up and running in 60 minutes or less. After comparing their features, costs, ease-of-use, and customer support, there was one clear winner.
Before we dive into the details on this topic, we suggest you check out Zillow Premier Agent, our #1 recommendation for generating qualified real estate leads. Click here to learn more.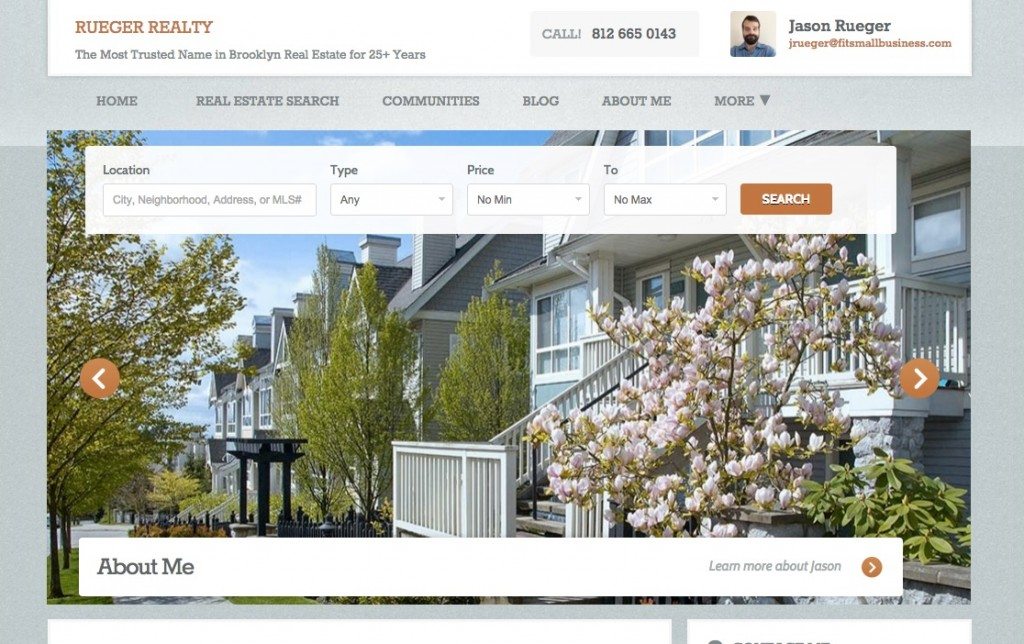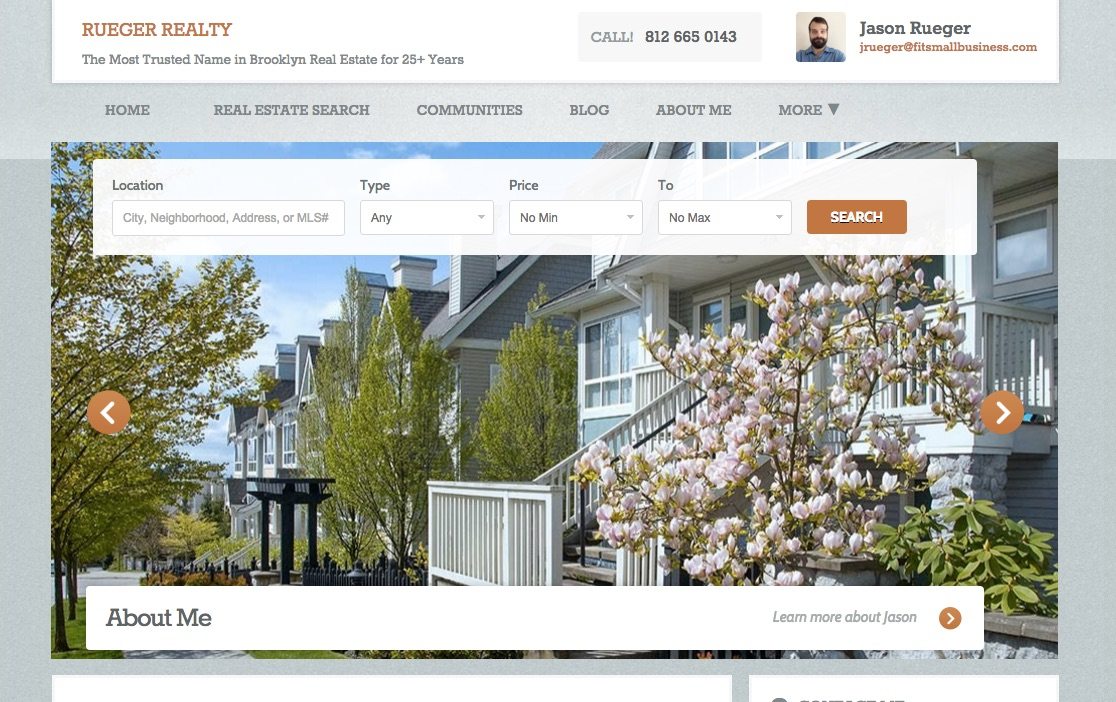 Best Real Estate Website Builder: Zillow Websites
There are three big reasons why we consider Zillow Websites the best real estate website builder for small businesses: it has all the features most real estate businesses would need, is extremely easy to set up, and costs only $10/month. It's free for Zillow Premier Agents, which is an even better deal.
Zillow Websites vs Placester vs WebsiteBox Comparison Table
Zillow Website Builder

Placester

WebsiteBox

Best For

Full website for little-to-no cost

Loaded with tools for lead capture & more

Custom website for a one-time fee

Price

$75/month

$99 one time fee

Free Trial

No (but can cancel anytime)

Yes

No (30 day money back guarantee)

Ease of Use

Easy

Easy

Easy

Customer Support

Live chat, email, and self-help forums

Phone (M-F 9-5 EST), email, and customer support portal

Phone and email. Priority phone support costs $99 extra.

Domain Options

Domain Included

Connect a domain or get one for $15/year through Website Box

Quality of Site

Good

Good

Good

Size of MLS Network

Large

Large

Medium

Lead Capture Features

Capture leads using forms and manage leads

Capture leads passively or actively on every page, export contacts to 3rd party

Capture leads using various forms and manage leads using integrated CRM

Email Marketing

Basic email marketing and contact management

Send emails automatically (unlimited emails), email templates, and more

Send emails automatically and email templates

Listing Syndication
(posts listings to other real estate sites)

Yahoo Real Estate

None

Syndication to 14 other sites, including Zillow, Oodle, Trulia, and Yahoo Real Estate

Mobile and SEO Friendliness

Good

Good

Good

Blog

Blog included

Blog included

Additional one-time $99 fee

Integrations

Does not integrate with specific third-party providers

Does integration with some providers: Contact support about your specific integration

Only integrates with the apps developed by WebsiteBox themselves
Why We Consider Zillow Websites the Best Real Estate Website Builder

The main reason I recommend Zillow's real estate website builder is its value. It has solid features, is simple to setup, looks professional, and is free for Zillow Premier Agents ($10/month otherwise). There are no other real estate website builders I have tested that provide the same level of value for the price.
When it comes to features, Zillow has got you covered. You can capture leads on any page, include specific MLS listings wherever you want, and even add calculators, area walk scores, and much more anywhere on your site.
The real estate website builder is a cinch to use. Zillow's agent sites are built on a WordPress.com platform, which is already pre-configured with all the important pages and widget options (calculators, maps, walk scores, etc). You just choose your template, edit want you want on each page, integrate your MLS, and you are good to go.
Considering you are only paying $10/month, Zillow's agent sites look very professional.
There are two main cons with Zillow. First, although it is more customizable than Placester, it is not as customizable as some other options, like WebsiteBox. You can edit information, site colors, fonts, and the overall look and feel of your page layout. But, you cannot just drag-and-drop widgets to anywhere on the page. The other con, is that Zillow's customer support is not the best. Their phone support is nonexistent and their email and live chat can be hit or miss.
In-Depth Review: Zillow vs. Placester vs. WebsiteBox
Price
Zillow and Website Box are very close on pricing, with Zillow having the slight edge. Placester is definitely the most expensive, but also has the most features and highest site quality.
---
Features
Placester definitely has the edge when it comes to overall features, but of course you are paying more as well. WebsiteBox comes in second with Zillow following close behind.
The key question is not which provider has the most features, but which has all the features the average small business realtor or agent would need?
---
Ease-of-Use
For ease-of-use, Zillow Website is the clear winner. Placester is also very simple, but your customizability is more limited than Zillow. WebsiteBox is not bad either, but its builder interface is just overall a bit clunkier and less intuitive.
---
Customer Support
For customer support, Placester is the clear winner. Although Zillow and Website Box both have customer support options, they do not have the options or level of service that Placester has.
---
Domain Options and Template Quality
Placester's templates are the highest quality, but also the least customizable. Zillow's templates are a close second in quality, with WebsiteBox right behind. For domain options, Zillow is the best, as it comes with a free custom domain with every plan. WebsiteBox requires you to purchase a domain at an additional cost of $15.99/year or connect one through a third party provider. Placester requires you to connect a domain from another site. Our recommended domain provider is GoDaddy.com.
Here is an example site from each of the providers.
---
MLS/IDX Network
MLS/IDX integration is another win for Zillow, with Placester not too far behind and WebsiteBox bringing up the rear a good ways back.
---
Listing Syndication
Listing syndication is when your website provider publishes the listings on your site to other real estate sites automatically. This is where WebsiteBox shines. They syndicate with 14 other real estate listing sites, including Zillow, Oodle, Trulia, and Yahoo Real Estate. Zillow syndicates with Yahoo Real Estate, but that's about it. Placester does not syndicate with any other real estate sties.
---
Mobile/SEO Friendliness and Integrations
All three sites are very similar when it comes to Mobile and SEO friendliness. All allow you to edit your meta tags and page descriptions, which are the biggies. They are also all mobilly responsive, meaning they will look good on your visitors cell phone. WebsiteBox does offer a $99 upgrade that can help increase your SEO rank with helpful tools and tricks.
---
Integrations
Zillow does not really have any outside integrations to speak of. Placester has the most third-party integrations of the 3 providers, although they not longer offer a list online of who they integrate with. Contact customer support to inquire about your specific integration question.  WebsiteBox has built its own in-house add-ons, so they do not support third-party integrations.
---
Summary: Best Real Estate Website Builder
We recommend Zillow's real estate website builder. If you desire more customization or are willing to pay for extra features, then WebsiteBox or Placester may be for you. But for most small business real estate agents or brokers, Zillow Websites is a great choice. It will allow you to set up a pro quality real estate website in less than 60 minutes at little-to-no cost, with all the features and functionality you'll need. That's a deal that is hard to beat.