Looking to generate more business for your salon? You are in the right place. We polled top salon owners and marketing experts and asked the for their #1 salon marketing idea. Below we give you their responses, separated into four categories:
Read on and let the ideas roll!
Embrace Technology to Boost Sales
Want to boost sales and increase productivity by more than 40%? Learn how to use Booker to automatically distribute your open appointments on sites like Yelp, post to social media and book appointments from Facebook, send custom email and text marketing messages, create and track  gift certificates on the fly, get a custom ecommerce store for your products and services, and more!
Click here to get a free Booker demo.
---
Customers aren't going to find your business online unless you show up in search results. Sounds simple, right? The key to showing up is having as many accurate online listings as possible. Click here to scan your online listings for free via Synup so you can see how you stack up online and start showing up in more search results today.
---
By Derek Johnson. Have you ever considered texting? According to Derek, after Seattle Sun launched their text messaging campaign, they generated close to $200,000 in new revenue within a month. Although you're not running a tanning salon, this example is closely related to any type of spa.
---
If you reading this article, you know that you should have a website. However, there are probably one or two reason that you don't have one yet: 1) Building a website can be intimidating. 2) Having a website can cost several hundred dollars a year. While this was true several years ago, it's just no longer the case. We've written a comprehensive guide on how to get your website up and running in no time – click here to check it out.
---
CLICK HERE To Get a Handy Printable PDF of these 25 Ideas
---
How much will adding online and mobile bookings improve your number of monthly appointments? As 35% of appointments are booked during non-business hours, adding online booking can have dramatic impact.
Get a 25% discount on the leading salon marketing and booking platform, Booker. Sign up for a free Booker platform demo!
---
Referrals & Building a Client Base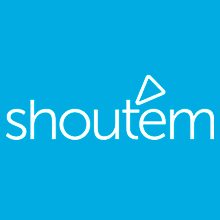 Wouldn't it be cool to have an app on your client's phone? The challenge with getting valuable screen space is providing a reason for them to put your app on their phone. That's why a loyalty program makes sense: they earn loyalty points for coming into your salon. Every time they look at the app, they will be reminded that they are coming closer earning a free "blowout" or "pedicure". Surprisingly, a custom app doesn't have to be expensive. Our recommended provider, Shoutem will help you set up a custom app for as little as $20 per month. Click here to get started.
---

Stylist Kat Park has booked almost 650 new clients through the use of online booking system, StyleSeat. StyleSeat promotes your salon to new clients, all you need to do is sign up. This article links to the story of one stylist who books 99% of her clients through StyleSeat.
---
By Alice Kirby. Looking for new salon clients? Alice Kirby shares her simple 4 step process to help you win more clients. Attracting new hair & beauty clients can seem an almost impossible marketing challenge at times. Learn easy-to-implement tips to grow your salon business.
---
Everybody knows that loyalty programs can drive business. But how do you work out all the nitty-gritty details? In this Fit Small Business guide, we give you expert tips from Drybar, a rapidly expanding blow dry bar. We also show you how to use software to set this up yourself.
---
Sound preposterous? Most great ideas do! This one is from the Hairdressing World forum and it's an oldie but a goodie. If you time it right, you'll definitely get some buzz, and hopefully new clients!
---
11. The Easiest Way to Get Those New Clients Coming Back to Your Salon
For the average salon, 50% of new clients never return. No, there didn't enter the Bermuda Triangle– they were simply never given the welcome back. You may think it's implied, but often times, taking the extra step to woo a customer after their initial visit can mean a happy return.
---
By Anthony Presotto. Marketing doesn't stop when you get clients in the chair. Marketing is even more important after the first visit, as we saw in the resource above. Learn how to leverage loyalty programs to create repeat visits.
---
By Barry Quinn. Barry offers amazing advice about creating a loyalty program that will knock your client's socks off. One of my favorite suggestions from this article is the key tag idea. Use the same method that grocery and drug stores use– offer your clients a loyalty card that they can attach to their keychain. This also helps to keep your salon as top of the mind.
---
Social Media Marketing Tips
Most of your customers are already on Facebook every day. That built-in audience makes Facebook one of the best ways to reach new customers. It's easy to create an ad – just put in your phone number here and Waymark will create an amazing looking ad in seconds. Try it!
---
15. The Importance of Social Marketing for Hair Salons
Do you know which social media platform you should use to energize your clientele? This article from Salon Nerds breaks it down. Here's a hint: Facebook is definite yes. Facebook increases your exposure and aids in developing relationships with your clients.
---
CLICK HERE To Get a Handy Printable PDF of these 25 Ideas
---
It's no doubt that social media is huge for marketing your salon, but what if you're making a mistake and your message isn't getting through? Are you excited about your salon? Are you responding to your client queries? It's important that you check out these common mistakes and make sure to avoid them.
---
This YouTube video from Salon Opinion offers you a perspective on how to view social media. Social media is more social than push advertising. Unfortunately, a lot of businesses forget to market on Facebook. It's about engagement, but it's also about getting people to know what your sell.
---
By Claire Grayson. Did you know that a picture is 100% more persuasive than a post without one? Most people are visual creatures, and this is especially true when assessing whether you're the perfect stylist for them. Show them what they're getting with clear photos of hair-dos done right. And that's just one tip! Check out the 20 more.
---
By Holly Schippers. There are all kinds of sites that can create social media "frames" that can be used to put hashtags and information in every photo. For example, I had a frame made for class attendees if they would like to use it to create fun photos at events we meet at. The frame has my Instagram name and includes some of my common hashtags.
---
Even More Marketing Ideas
By Kerri Lee. Who says you need to own a salon to market it? If you're a solo stylist who rents a booth, you know how critical it is to always stay booked. But that's easier said than done– or is it? Use these killer marketing ideas to be the belle of the booth.
---
Fit Small Business's own guide on Salon Marketing is packed with lots of actionable information about jumpstarting your marketing. In particular, we cover the topics of boosting referrals, building your front desk and pre-booking to encourage repeat customers.
---

By Elizabeth Kraus. Runway trends don't lie. This year's trend colors for spring are subtler than the bright colors which have dominated fashion color trends in years past, but they're still capable of making a strong statement. Here are some other ways you can use trend colors to boost sales of retail products or influence the client experience in your salon.
---
Building a niche for an organic salon? Here's five tips for marketing your organic salon. Promotions are a great way to market your salon. My favorite is number three that suggests you print up bookmarks with your salon details, and then visit your local library. Strategically place the bookmarks inside of books related to organic living, such as recipes, environment, holistic health, etc. It's free, and easy, and worth a try.
---
CLICK HERE To Get a Handy Printable PDF of these 25 Ideas
---
By Craig Killick. Are you measuring your marketing? If not you could be wasting money needlessly. Be careful to know where your marketing money is going, and why. Not every salon will get traction from traditional print, and that's okay, but you'll never know if it's working or not unless you put up a testing device.
---
Kristi Valenzuela talks to Sam Villa about the five key areas that you can teach your front desk to do that will turn it into a profit center. These five key areas include prebooking, retail, additional service, gift cards, and referrals.