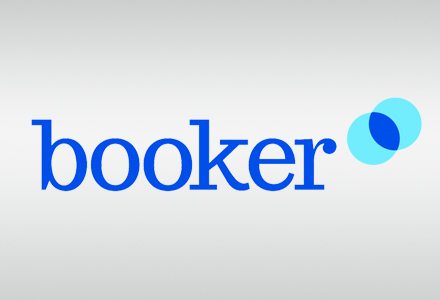 Successful salons use technology to reach new clients and drive more revenue from loyal customers. A great example is the rapidly expanding Drybar, a blow dry bar specializing in blowouts. If you visit their website, you notice that the main navigation menu prominently features a "Memberships" button.  Offering memberships may not sound like a technological innovation, however, it would not be possible without a very robust online appointment scheduling platform to support it.
Before we dive into the details on this topic, we also suggest you check out Booker, a Salon Software for small businesses that can handle everything. Visit Booker to learn more.
Below, we discuss two ways that salons are driving new business using Drybar as an example:
Memberships / Loyalty Programs
Gift Certificates

We finish this article with an interview with Tanisha George of Booker. Booker provides the technology that enables many salons to offer online and mobile appointment booking, loyalty programs, gift certificates, and to promote specials through social media.
If you would like a free demo of Booker's software go here.
The Membership
The typical Drybar customer (or any salon which specializes in blowouts) may visit anywhere from 1 to 3 times per month. Offering a membership program provides Drybar with three main benefits:
Encourages clients to visit at least twice a month, without penalizing them if they cannot come in.  The membership includes two blowouts per month. However, if they don't get 2 blowouts, the unused blowouts carry over to future months. The carryover feature is very important, because without it patrons might "lose" money if they aren't able to come in for two visits in a particular month. Carry over removes "the risk" of paying for blowouts and not receiving them.
Rewards customer loyalty. Instead of costing $80 for 2 blowouts, the membership provides customers with a slight discount of $5, plus a free birthday blowout. Members also get 10% off product purchases. While the savings aren't huge, they are enough for clients to feel special because of the membership.
Provides a steady stream of revenue for the salon. Every small business owner knows how much revenue can fluctuate from month to month. While only a small percentage of clients may opt for membership, the program can increase revenues in months that would otherwise be "bad" from a revenue standpoint.
From a logistical standpoint, a membership program can be very complicated to implement. The salon must keep track of members, credit members with 2 new appointments per month, and subtract used appointments.  All this needs to be done while not making the process of setting appointments more complicated.  To make this entire process easy, many salons use Booker's marketing and appointment scheduling software.
Booker combines loyalty programs with online and mobile appointment setting.  Sign up for a free Booker demo!
Gift Certificates
More than $100 billion dollars are spent each year on gift certificates, with the most popular occasion for buying a gift certificate being a birthday.  You definitely want to make it easy for happy clients to share their amazing salon experience with friends and family.
Traditionally, gift certificates have been sold in-person from the salon. However, offering solely in-store purchases in this age of online shopping is antiquated. While telling clients about gift certificates and creating awareness is crucial, the actual purchase  will probably occur online.
Drybar does some really fantastic website promotion for gift certificates. What do they do that helps sell gift certificates?
Gift certificates are easy to find on their website. The shopping page on the main navigation takes clients to a page that has four options – the first option is a gift certificate.
They focus on the experience of giving. Instead of focusing on selling products or services, they focus on the card that is being sent. On the page where the salon gift certificates are being sold they offer multiple cards for their main offering (a blowout). The gift certificate buyer can send a gift certificate by mail that "Someone Loves You", "Lucky B#!tch", or "This One's On Me".  The focus of these cards are on the gift, rather than the cost of the gift. (They do give the option of buying gift certificate as well).
They promote gift certificate specials around holidays. In late April visitors to the Drybar website will see a special promotion for Mother's day. Instead of focusing on the gift certificate, they are focusing on the holiday. Furthermore, they are not suggesting that clients buy a generic gift certificate but a special selected service for Mother's day.
See how to create gift certificates with a free Booker Demo .
Interview With Tanisha George of Booker
The following Q & A is based on my notes during the interview and are not direct quotes.
Q: What mistakes do salon owners or managers tend to make when offering a loyalty or subscription program?
Sometimes they offer programs that can be too generous. As a rule of thumb, loyalty programs should provide clients with savings or extra-value which is equal to 10 to 15 percent of their spending with the salon. Once the number moves higher, than the loyalty program can have the opposite of the intended impact.  A too-generous loyalty program can reduce rather than increase revenues.
Loyalty programs need to be designed in a way where clients can visualize themselves receiving rewards. If rewards come too infrequently, then the loyalty program will not be motivating clients to visit the salon and will, for the most part, be forgotten. As a general guideline, frequent customers to a hair salon should be able to receive a nice reward every few months. However,for a blowout bar or a nail salon where client visits are more frequent, rewards should be earned more quickly.
Q: What social networks and review sites are most important for salon owners to participate in?
We see a large number of appointments flow through our online booking tool on Yelp. In terms of review websites, I would recommend Yelp.
For social media, I would first focus on Facebook, then Instagram and Pinterest. However, lately, we are also seeing salons developing great "how to" videos and having success on Youtube. Social media is great for sharing images, including before and after images or pictures of clients showing off their new haircut. As much as possible, salon owners should encourage the sharing and tagging of these images with the salon's name and social media handle. With Instagram and Pinterest being more visually focused, they are the perfect medium for salon owners to encourage a client to take a quick post-styling shot and post. With Instagram, there is the additional benefit that many posts are automatically shared on Facebook. Some salons give extra loyalty points for posting!
Want to Increase Sales?
Tanisha George.

Director, Vertical Markets
Tanisha George brings more than a decade of experience in the beauty industry to the Booker team, including an extensive background in salon operations, luxury brand management and customer experience. Prior to joining Booker, George spent four years at P&G-Frederic Fekkai training salon managers to run seven of the highest performing salons in the country. She also held executive positions at leading companies including L'Oreal and Limited Brands