In this guide we give an in depth comparison of Square vs. ShopKeep, and give you our recommendations for when to use each system.
Best For Most Small Businesses: Square POS
If you are doing less than $10,000/month in credit card sales, we recommend Square Register. Square charges a higher credit card processing fee (2.75%) than you can get when using Shopkeep.  However, there is no monthly service fee as there is with Shopkeep ($69/month).  This makes Square Register the cheaper option for businesses processing less than $10,000/month in credit card sales.
Businesses processing more than $10,000/month in credit card sales: ShopKeep
If you are doing more than $10,000/month in credit card sales, you might also consider ShopKeep. ShopKeep offers more features than Square Register.  They also allow you to choose your own merchant account provider. That can get pretty complicated, but can also save you money on credit card processing fees.
---
Square Register vs. Shopkeep Comparison Table

Square Register

Best Used By


Businesses that want a cheap payment processing system with basic functionality.


Businesses that
want a
feature-packed,
economical, and
functional POS
system without
contracts.

Software/Service Cost


Free (Credit card processing fee per swipe)


$69/month/register

Credit Card Processing Fees


Have to use Square. 2.75% flat fee for debit and credit cards.


Integrates with

most popular

merchant accounts (Approx. .75% Debit Card and 2.1% credit card with

Payline Data

)

Hardware Cost per Register


$1000 -$1400 Depends on quality of products/whether they are wired/wireless


$1100-$1700
Depends on quality
wired/wireless

Free Trial


Always Free (other than credit card processing fee)


14-day

OS


iOS 8 or above (not compatible with 1st generation iPads)


iPad's with iOS 7.0
or above

Ease-of-Use

Easy

Easy

Inventory Management


Unlimited products, basic inventory tracking, low inventory alerts



Manage/track up to 10,000 items, low-inventory alerts, raw ingredient tracking, future order estimates


Employee Management

User Permissions


User Permissions, Time-Tracking, and productivity reports


Customer Management

None


Track sales history, capture customer info, build contact list


Integration with Accounting Software


Third-party integration with QuickBooks and Xero


Seamless
third-party
integration/import
with QuickBooks

Customer Support


Poorly rated M-F 6-6 (PST) phone and email support. Also, self-help portal.


24/7 Phone and email support. Live chat support during business hours, knowledge base, community forum

Learn More
Square vs. Shopkeep In Depth Review
Costs
Square does not have a monthly fee, but has a higher processing rate. ShopKeep let's you shop around to find the cheapest processing rate, but has a $69 monthly service fee/per register. Our analysis shows that once you are processing above $10,000 per month the lower rate you can get on credit and debit card processing with Shopkeep, offsets the $69 per month fee for Shopkeep.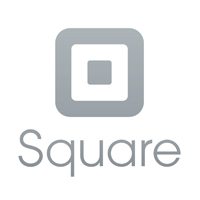 Square: Square does not have any monthly fees.  Square makes up for this by having a higher debit and credit card processing fee than you are going to be able to get with ShopKeep.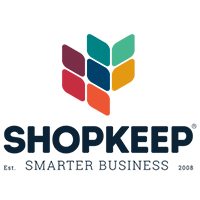 ---
Customer Service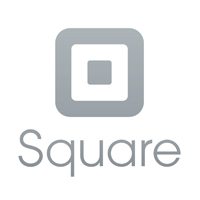 Square: If you are trying to get ahold of Square to try to resolve an issue, your chances are pretty hit-or-miss. Technically, Square has phone support available M-F from 6am – 6pm CST. However, their customer support reviews over the years have been less than stellar, although there are reports that things have gotten better in the last several years.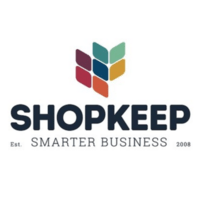 ---
Inventory Management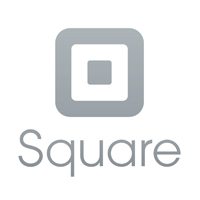 Square: Square has much more basic inventory management capabilities. You can add unlimited products, track how many you have in stock, and set low inventory alerts.  That's the extent of Square's inventory tracking however. There is no raw ingredient tracking and you do not have any purchase order/creating capabilities.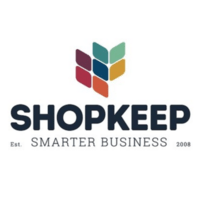 ---
Employee Management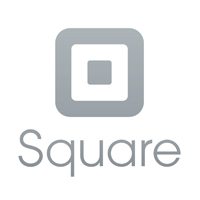 Square: Square has user permissions settings and that's it.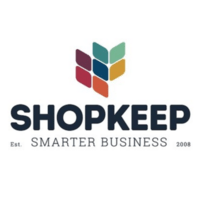 Shopkeep: Shopkeep allows you to set user permissions so you can give certain employees more or less access to the system than others. If you use ShopKeep you will not need another time tracking system.  The system allows employees to click in and clock out and allows you to import that data into your accounting software for payroll purposes. You can also run sales reports based on employee which allows you to track who is producing for you and who isn't.
---
Customer Relationship Management (CRM):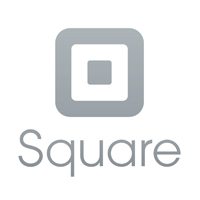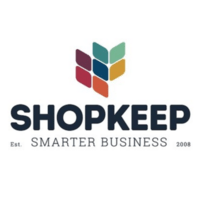 ---
The Bottom Line:
If you are doing less than $10,000 in credit and debit card sales a month, and just want basic payment processing, then Square is the way to go.  If you are doing more than $10,000 a month in credit and debit card sales, and/or want employee time tracking, advanced inventory management, and customer tracking tools integrated into your POS then ShopKeep is the clear winner.