Many veterans channel the skills and leadership ability they develop in the military to starting a business. If you've served the U.S. in the armed forces, there are a wealth of resources you can take advantage of when starting a business. These can help you financially and in other ways.
While there are many loan programs designed to better serve veterans and their families, to qualify for a loan you'll still need to meet some minimum requirements, such as a credit score above 650 (check your score for free here), a down payment of 10%, and a demonstrable ability to repay the loan.
As an alternative to borrowing to fund a startup, those entrepreneurs who have $50k or more in a retirement account can use that money (without paying early withdrawal penalties and taxes) to fund their business by doing a rollover for business startups. You can read more about ROBS here or speak with a professional at Guidant.
In honor of this Independence Day, we've put together a list of the top 11 resources for veterans who want to start a business.
---
The Small Business Administration's Veteran Advantage Loan Program, housed under the Express Loan program, expedites applications for government-backed loans of up to $350,000. You are guaranteed a response to your application within 36 hours. Normally, there is a fee of 3 % of the guaranteed amount of the loan. But now through September, if you are approved, the SBA will waive all upfront guarantee fees for vets. (These fees are waived for all applicants, not just vets, through the end of the fiscal year for loans under $150K). Typically you'll need a credit score above 680 to qualify for an SBA loan. Check your score here for free.
---
V-Wise is an SBA-sponsored training program for women veterans. The 3-day conference provides advice on starting a business as well as growing an existing business. It's a great networking opportunity as it attracts other business owners or business owners-to-be from around the country. Hotel accommodation, all meals except one, and books/program materials are entirely covered. You are responsible for travel to and from the conference.
---
The Institute for Veterans and Military Families at Syracuse University started the EBV program with the goal of creating entrepreneurs by the end of the 3 phase program. Phase 1 is a 30-day instructor led online course covering the basics of owning and running a business. Phase 2 is a 9-day residency at a host university where students tackle business issues hands on. Finally, Phase 3 involves 12 months of ongoing support from EBV mentors, a great resource if you have questions (and you're likely to!) after setting up your business. Travel expenses, lodging, meals, program materials, textbooks, and all other costs are covered by the program.
---
The Bunker is an incubator for veteran-owned technology startups. For six months, The Bunker will provide you with office space where you can work on your business, talk to a network of fellow entrepreneurs, obtain mentorship and professional development, and access capital from investors. There are roundtable conversations, networking events, and a speaker series designed for the businesses in the program.
---
The SCORE Foundation has a network of over 13,000 mentors, trainers, and partners. Through this network, as part of their Veteran Fast Launch Initiative, SCORE provides numerous resources. This includes free business workshops; one-on-one mentoring; free business calculators, templates, and spreadsheets; and 5 free hours of financial advice from a Certified Public Accountant. There are 320 chapters, so you can go into a local SCORE office today for more info.
---
A franchise can be a lucrative business to start because it has a proven business model. Did you know that more than 75 franchises offer financial assistance for vets? For example, Subway, a very popular franchise, will completely waive the $15,000 franchise fee for veterans who open a Subway on government-owned land. You're eligible to receive a 50 % discount on the franchise fee if you open a Subway on non-government land but receive government financing (e.g. an SBA loan).
Learn more about whether franchising is right for you.
---
Hivers and Strivers, an angel investment firm, focuses on early stage investments to support startup companies founded and run by graduates of the U.S. Military Academies (West Point, Coast Guard, Annapolis, and Air Force). The firm invests anywhere from $250,000 to $1 million in a single round. If you're seeking more than $1 million, you can use the Hivers and Strivers network to find other investors. Veterans can complete an online application.
---
The U.S. Department of Veterans Affairs runs a Vocational Rehabilitation & Employment (V&RE) Program for veterans that have become disabled as a result of their service. The seriousness of the service-connected disability determines the amount of funding you can receive. Veterans can receive grants for the purchase of inventory, supplies, licensing fees, and essential equipment. Applicants must submit a complete business plan before they can be considered for funding. We recommend using LivePlan business plan software to make drawing up a business plan easier. They have many templates and examples to choose from plus they have a 60-day money back guarantee.
---
The Veterans' Opportunity Fund, run by TCP Venture Capital, invests up to $3 million in high-growth veteran-owned businesses. They focus on east coast businesses involved in technology, healthcare, and business services. To be considered, you should have some early revenue or a prototype product or service that can be evaluated.
---
We started this list with an SBA resource so let's round it out with another. The SBA-run Operation Boots to Business is a training program that is part of the U.S. Department of Defense's Transition Assistance Program. Boots to Business provides entrepreneurship training to veterans, beginning with a 2-day course introduction on entrepreneurship and continuing with a rigorous 8-week instructor-led course at a local university. The curriculum includes business concepts (e.g. accounting), the knowledge required to develop a business plan, and information on other SBA resources available for veterans.
---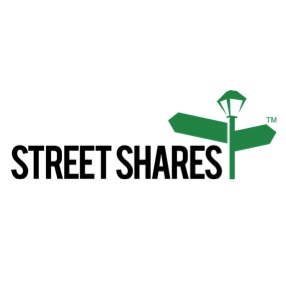 11. StreetShares – Business Loans for Veteran-Owned Businesses
StreetShares provides business loans of $5k – $100k to businesses that have made it past the 1-year mark. Their loans have repayment terms of 3 months to 3 years and come with APRs that start at 8%. StreetShares has made a commitment to provide good, low-cost small business loan to veteran business owners and family members of veterans. Their online application process takes just a few minutes to prequalify and they typically have loans funded in about 1 week.
---
Did you know?  9 percent of all U.S. small businesses are veteran-owned. The above resources will help you get started in your dream of opening a business.
Fit Small Business Fundability Quiz
Considering financing for your small business? If you have 2 minutes to answer 10 simple questions, you can get a list of best-fit financing options for your small business.
Bottom Line
From helping build the skills successful entrepreneurs need to offering programs that make sure veterans have access to capital, there are a lot of resources out there for veterans. But keep in mind, when it comes to financing a startup, you'll still need to demonstrate an ability to repay the money you borrow. Before you apply for funding, check your credit score (you can check here for free) so you know what you're coming to the table with.
If your credit isn't great (above 680), but you have more than $50k in a retirement account, consider avoiding the borrowing process and look into a rollover for business startups instead. You can gain access to your retirement account money (without paying early withdrawal penalties and taxes) to fund your startup. Learn more here or speak with a ROBS professional at Guidant.