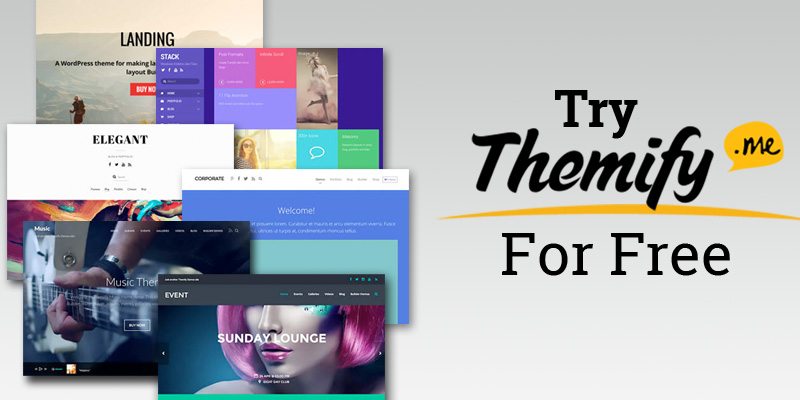 What is it?
Drag-and-drop website builder theme for WordPress
Want to create a pro business website in less than 60 minutes? Click Here to get our FREE Website Builder guide and find out how.
How popular is it?
Themify has over 40,000 users.
What it allows you to do?
Create a professional Wordpress website without having any internet coding knowledge
What it does not allow you to do?
Host your website, have a built-in online store (available through plugins).
Who it works well for?
Businesses who want an easier way to customize and build a wordpress site without professional help.
Who does it not work well for?
Non-tech savvy business owners (the learning curve is fairly complicated).
Free Edition?
Yes (Basic theme)
Pricing Compared to Competitors?
Average
Type of Solution:
Cloud, Mobile (responsive)
Similar products?
Divi, Velocity Page, Strata
US Based?
No. Canada Based Headquarters and customer support.
Customer Reviews?
Good (view reviews)
Themify Pricing
The WordPress platform is free for all users. However, WordPress does not have drag-and-drop website creating functionality without downloading/buying a drag-and-drop theme, like those Themify offers. Themify pricing is offered in three levels, depending on how many themes you want and whether you want the theme's photoshop customization files. The standard plan should meet the average business owner's needs. If you are a WordPress designer, it is probably worth spending the extra to get one of the Themify club plans.
Free – Themify has several free themes options, including their Basic, ITheme2, and Koi themes.  Both the free and premium plans use the same builder. But, the premium themes come with quite a bit more pre-programmed design elements. With the free theme, you have to take the time to customize all that yourself, making the setup quite a bit more complicated and time consuming. Also, the free themes do not include a year of free updates and support as the premium themes do.
Standard – $49 – One themify premium theme, one free bonus theme, 30 day money-back guarantee, use on unlimited sites, one year of support and updates
Developer – $69 – Standard plan + Photoshop files.
Theme Club Membership – $79-$139 – Joining the themify club gives you access to all Themify templates/themes. Standard is $79 (all themes), Developer (access to all themes + all photoshop files) is $99, and the Master Club plan (Developer plan + all plugins) is $139.
Ease of use
Setup – Easy.
Compared to standard drag-and-drop website builders like Weebly or SquareSpace, Themify is pretty complicated.
There is definitely a learning curve to Themify. But, this was also my first in-depth experience with WordPress, so it took me longer to learn Themify than it would have taken someone who has WordPress experience.
You can edit page content/website appearance both on the front end (when actually viewing your site) and back end of your site (wordpress page editor), which is nice. Also, although the drag-and-drop builder is not as easy as other builders like Weebly, it is not that difficult once you get used to it, and is certainly easier than creating and customizing a WordPress site using internet code.
One of the things to be aware of, is that you have to set up your own domain name and hosting for WordPress. It is not like some other website builders, that allow you to build and host your site on their platform. Although this process is not super-complicated, it does add another step to the process and you will probably spend some time on the phone/in communication with a hosting/domain provider before it is all up-and-running like it should be.
Here's the homepage I came up with after an hour or so of getting to know Themify's builder using their premium "Bold" theme.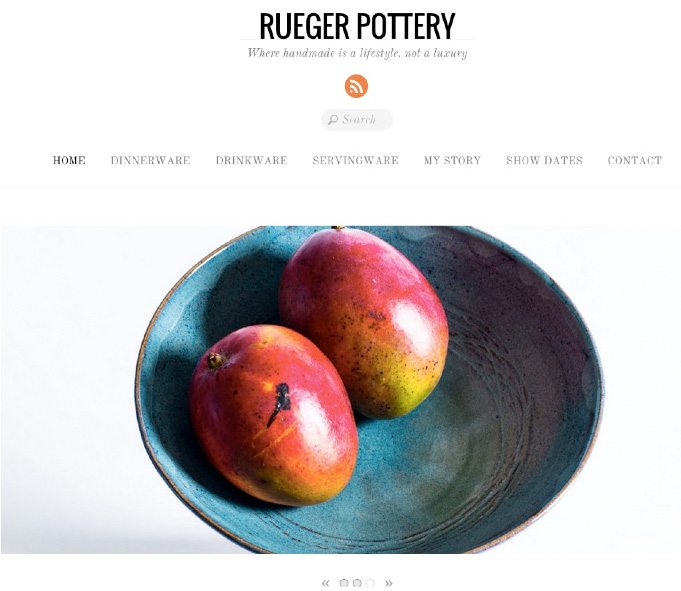 Primary features:
Features Included

Features Not Included

Drag-and-Drop builder


Ecommerce/Online Store
(available through plugins)


40 stylish themes


Domain Hosting


One-click auto
theme update


Use your Themify
themes on unlimited
sites (multi-site support)


Full control of
HTML/CSS code


30 Day money back
guarantee


Site statistics/analytics


Mobile Friendly
(responsive) layout


Bonus Theme


One Year of Support
and Updates


SEO friendly

Primary Integrations:
| Integrations | Non Integrations |
| --- | --- |
| WooCommerce | |
| All Major Social Media | |
| WordPress | |
| Paypal | |
*Integrations supported through Zapier, a service that lets you send data between Base CRM and other applications.
Detailed Overview
Themify is a drag-and-drop template for WordPress users, enabling them to create a professional looking website without having to know any kind of internet code. However, WordPress does have a learning curve. Themify is a great choice for tech-savvy business owners who want, but probably not the best for non-tech savvy business owners.
There are several big advantages to using Themify and WordPress to create your website.
Themify and WordPress are cheap for the quality of site you are getting. You can get a themify premium theme for a one-time fee of $49 (which you can use on any number of sites forever) and wordpress hosting and custom domain for around $8-9/month from sites like GoDaddy, our recommended hosting provider.
Themify's premium themes are very professional and classy, and can be tailored to fit nearly any business.
You have nearly unlimited customizability options, both on your Themify template and with your website as a whole. Themify's drag-and-drop builder lets you customize the placement, style, and size of any and every element on your page and WordPress has so many plugins available, that you can add almost any kind of functionality to your site.
The main con to using Themify and WordPress is that you have to be pretty tech-savvy to use it. Even with the Themify builder, which makes things quite a bit easier, there is still a hefty learning curve.
Features:
 1) Number and Quality of Free Themes/Themes in General
Themify has over 40 themes available, all of which are designed for different kind of business websites. The themes are quality, with an easy-to-use interface and visual appeal.
Here are several examples:
2) Customizability of themes/design (Drag and drop, html access)
Themify allows for nearly endless customization. You can drag-and-drop elements onto your WordPress page and configure their size, padding, and pretty much every other aspect of your page as well. If you know HTML/CSS code, you have full access to that as well.
Here's what the Themify builder looks like when editing from the "Edit Page" section of WordPress.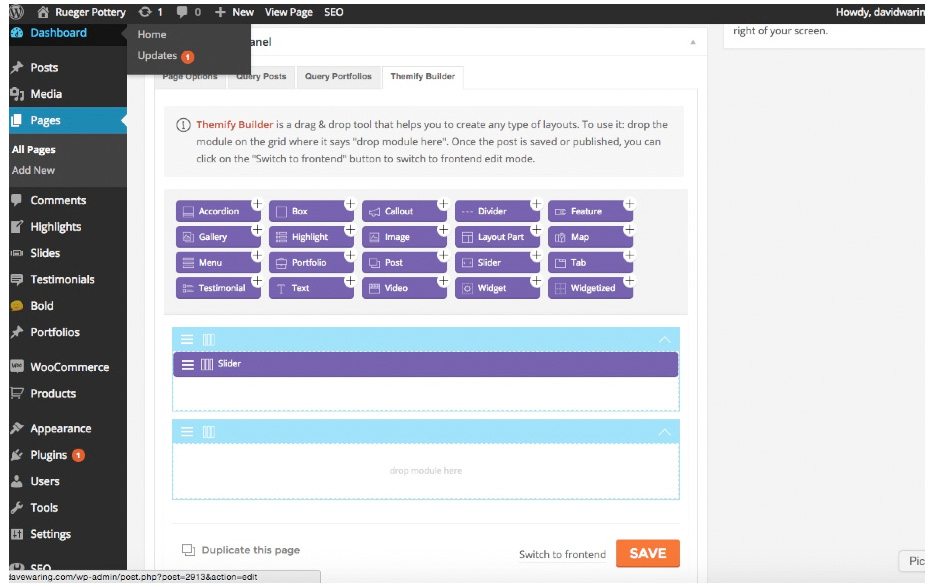 Here's an example of what the builder looks like when editing on your actual page, known as the front-end of your site.

3) Custom Domain Options/internal hosting?
Themify does not include any kind of hosting or domain options. You can get hosting through WordPress, but it is around $16/year, which is a bit high. It is cheaper to use a third-party hosting service and then have them point your domain to your WordPress site. Our recommendation is GoDaddy. Their domains and hosting are cheap and we have had great experiences with their customer service.
4) SEO Friendly
WordPress in general is very SEO friendly. Themify allows you to edit your site title and overall site tag in the general settings section. For control over each page's description and tag, Yoast is a great free WordPress plugin that lets you edit all of this right from the each individual page's edit tab.
5) Ecommerce/online option
Themify does not have any built-in ecommerce option. However, all Themify sites are completely compatible with WooCommerce, WordPress' most popular ecommerce plug-in.
6) Mobile Friendly
Nearly all Themify themes are responsive/mobile friendly (35 of 46). When purchasing a themify theme, just click on the responsive category to ensure that the theme you pick out will work well with mobile devices.
7) Reporting
Themify is just a theme, and therefore does not have built-in reporting. However, WordPress itself has statistical reporting/analysis built-in to its system and you can also use Yoast and any number of other plug-ins to track your site's numbers.
8) Email Capture/Newsletter Subscription
If you want to capture email or newsletter subscriptions on your page, you will need to download an email capture plugin via WordPress, because Themify does not have an email capture option built-in to its theme. Ninja Forms and WP Email Capture are both popular and well-rated email capture plugins.
9) Business Email
Business email is not included with Themify. However, if you decide to use GoDaddy as your host, you get free business email.
10) Appointment Booking
Themify does not have appointment booking included. But, you can download any number of WordPress plugins that will perform appointment booking on your WordPress/themify site. Booking Calendar and Vcita's Online booking and scheduling plugin are two of the most downloaded and highly rated options.
11) Marketing Tools
The thing with WordPress, is that there are any number of marketing tool plugins available for download, both free and paid. Themify, being just a drag-and-drop theme, does not have built-in marketing tools. But, you can access about any service you could imagine through WordPress's plugins.
12) Live chat
Themify does not have an in-built live chat feature, but you can download one of WordPress' live-chat plugins. Zopim's Live Chat and WordPress' Quick Chat are both solid options.
13) Invoicing
If you want to invoice clients using themify, you will have to get a third-party wordpress plugin. WP Invoicing is a good option, and is one of the most downloaded and best rated invoicing plugins.
14) Blogging
Themify has great blogging capabilities, because it is used on the WordPress platform, which is built for blogging. You can schedule automatic posting, allow multiple users to post and assign them various permissions, and import blogs from other sites such as Tumblr, TypePad, and Livejournal.
Integrations:
Themify does not have many direct integrations, considering it is really only a WordPress theme. However, it plays well with the majority of WordPress plugins, which means you can do almost anything with your Themify theme.
It does directly integrate with WooCommerce, which is the one integration that it is important for WordPress themes to have. Through WooCommerce, there is also integration with Paypal and other payment gateways, which is key if you are going to sell products or services. You can also connect your Themify theme/site to all of the major social media platforms, including Facebook and Twitter.
Customer Service
24 hours?
No (Around 16 hours/day on support forums and 9 hours per day on social media/email)
US Based or Not?
No (Canada)
What's The Method of Delivery?
Much of the support is self-help forum based. However, you can also submit help requests via an email contact form on Themify's page or by sending a help request to the twitter handle @themify.
From what I have read from both users and reviewers, Themify has a pretty good track record of customer support. Their self-help forums are actually pretty in-depth and have a variety of tutorials. Several reviews I read went as far as to say that Themify provides the best customer support out of any of the WordPress theme providers.
The Bottom Line
If you are looking to create a cheap but highly customizable WordPress site without professional help or having to mess with internet code, then Themify is perfect for you. The themes are classy, responsive, can be used on unlimited sites, and are only $49.
Want to create a pro business website in less than 60 minutes? Click Here to get our FREE Website Builder guide and find out how.