Guest Article "What Is a Surety Bond? Five Facts You Need to Know" by Lachezar Stamatov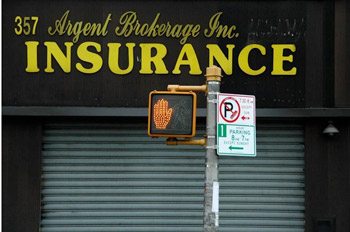 Surety bonds are generally required by the government as a part of the business licensing process for certain industries and businesses, especially those that often contract with the government. They serve as a form of insurance for your customer and a line of credit for your business. If you default on a contract, the bond company will pay a lump sum to your client to cover whatever work was paid for but not completed. You still have to pay the bond company back, but you won't have to pay it all at once, which helps your business with cash flow issues.
Surety bonds can also be a protection against fraud, as bond companies do extensive research to determine authenticity before they pay out a claim. That's research you might not have time to do otherwise. Getting educated about this important licensing requirement can help you understand your obligations to your customers and keep you safe from claims that can hurt your reputation and your business. Here are the top five must-know facts about what surety bonds are and how they work:
Click Here to get our FREE Google advertising guide and discover the 6 steps you can use to show up #1 in Google search
#1 Surety Bonds Are NOT Insurance
While it's easy to confuse them, surety bonds and insurance aren't the same thing. Sure, you need to buy insurance as part of your licensing requirements, but don't mistake it with your surety bond, even though these are sometimes both sold by the same agency.
What's the difference? Insurance compensates the policyholder for a certain amount of money in case of an event specified in the policy.  Surety bonds resemble insurance in that they also guarantee financial compensation up to a certain amount and that they are also paid in annual premiums which are a fraction of the whole amount on the policy. However, surety bonds don't protect the person who bought the bond. Instead they protect the person they're doing business with: the customer.
For example, if you're a licensed contractor and have been hired to do a painting job but don't execute or finish the work properly, your client can be compensated for their loss, the maximum amount being the amount of your surety bond.
#2 Surety Bonds Are a Three-Party Agreement
When you're getting bonded, it's important to understand what exactly you are signing. Most surety bonds are an agreement between three parties: an obligee, a principal, and a surety.
The obligee is the party requiring the bond – most often a state agency.
The principal is the party purchasing the bond, i.e. you.
The surety is a company authorized to underwrite bonds.
By giving you the bond, the surety guarantees the obligee that you will abide by the regulations and terms of your bond.  In order to be bonded, you must sign an agreement that states that you are legally responsible if a claim is filed against you. If a claim is filed, then the bond company pays the client and then you have to pay the bond company back, but your business's liquidity and cash flow are more protected than they would be without a surety bond. Knowing how this process works is important to to understand how your annual bond premiums are calculated.
#3 Surety Bonds Are Like a Line of Credit
One of the most frequently asked questions about surety bonds is how pricing is determined. As you might already know, your credit score is the biggest factor that determines how high your quote is going to be.
This is because surety bonds work like a line of credit. If you get a claim against you, then the bond company will pay it for you with the understanding that you are legally responsible to pay them back, basically giving you a line of credit. Much like when you go into a bank and apply for a loan, a surety bond company will look into your personal credit score before they decide if they're willing to give you a bond and under what terms. The score is so important because it's taken as a rough estimate of how likely you are to trigger a claim. The less likely you are, the less risk you are for the surety, hence the lower premium.
If your credit score is not very good when getting a loan, you normally have a higher interest rate, because the bank wants to minimize the risk in case you default. The same is true for surety bond companies. Since they are legally responsible for your claims, bonding companies evaluate your credit score to determine your credibility. If it's too low, your premiums can go as high as 15% of the total bond amount. In some cases you may even fail to get bonded because of your credit score.
#4 It's Not All About the Credit Score
That being said, most people don't know that there are some simple things (which may not have nothing to do with your credit score) you can do to greatly lower your bonding costs.
First things first, you should pay all outstanding tax liens, collections, or civil judgments. In many cases, the savings you will make from lowering your surety bond premiums will be higher than the money you paid to cover your debts.
 By showing strong financial statements, both personal and those of your business, you can also greatly reduce surety bond costs is . Having ample liquidity shows that you are not as big of a risk as your bad credit score alone may indicate.
This is why it's important to collect money owed to you prior to your application, as uncollected debt cannot be included in your financial statement.
Finally, a strong resume demonstrating you are experienced in your industry may also negate some of the effect on your premium caused by your low credit score.
#5 Not All Agencies Are Equal
You may think of your surety bond as an automatic obligation that you have to fulfill, disregarding the importance of the surety agencies you work with, but this can be a big mistake.
Choosing your surety bond agency wisely may translate into a higher likelihood of approval and even lower your premiums.
So what should you look for? First, make sure your agency has partnerships with numerous bonding companies. The more connections they have, the more places they can send out your application, and the higher the chances they'll find one which will offer a low premium quote.
Second, since time is usually of the essence when getting licensed, make sure your agency offers online applications and online in-house approval. Many small surety agencies are not authorized to underwrite in-house, and will broker your application through other agencies, which not only increases your approval time, but will likely add additional fees.
You are now prepared to start your application for a surety bond. If you want to learn more about what costs to expect when you purchase a bond  or how to find a surety agent, check out this video from JWSurety, the nations #1 surety bond service (by volume). 
Click Here to get our FREE Google advertising guide and discover the 6 steps you can use to show up #1 in Google search
Lachezar Stamatov has rich experience in blogging about all surety bond related topics with a focus on small business and the surety bonding industry. He is a frequent contributor for JW Surety Bonds.