In most states, you are required by law to purchase workers compensation insurance that covers workplace injuries. In this guide, we'll give the low-down on workers comp, including where to get it and how to manage coverage more easily with Gusto payroll software.

Please bear in mind, this guide is not written by a lawyer or insurance broker. For answers related to your specific situation, be sure to consult a lawyer or certified broker.
What is Workers Compensation?
Workers compensation insurance covers an employee's medical expenses and lost income in the event that they are injured on the job.
How Much Does Workers Comp Insurance Cost?
The cost of worker's comp insurance varies tremendously, depending on your industry and location. For a tree trimmer, welder or road construction worker, the cost could be $15 per $100 in payroll, or higher. On the other hand, a banker, architect or attorney could pay under $0.25 per $100. So for an employee that earns $40,000 a year, a construction company may pay around $6000, whereas a white collar business may pay just $100.
Additionally, after you've been in business for a while, your workers comp rates will go up or down depending on your accident history.
According to the National Academy of Social Insurance, the average small businesses pays about $1.50 per $100 in payroll for workers comp insurance.
Workers Compensation Insurance Cost Examples
To give you a stronger idea of how much workers compensation insurance might cost for your business, we analyzed rates for specific industries. The chart below shows standard workers comp rates in Florida during 2014:
| Industry | Cost of Worker's Comp (per $100 of payroll) | Annual Cost for Employee earning $40,000 |
| --- | --- | --- |
| Roofing | $18.62 | $7,448 |
| Metal Fence Construction | $11.01 | $4,404 |
| HVAC | $7.86 | $3,144 |
| Laundry & Dry Cleaning Store | $2.98 | $1,192 |
| Book or Record Store | $1.17 | $468 |
| Jewelry Store | $0.73 | $292 |
| Banker | $0.26 | $104 |
| Accountant | $0.15 | $60 |
Where To Purchase Workers Comp Coverage
In most states, you can purchase workers comp insurance on the private market – just like any other type of insurance policy. In a few states, however, you need to buy it exclusively through the state government. This includes North Dakota, Ohio, Washington and Wyoming (as well as the Virgin Islands and Puerto Rico).
Gusto: For Businesses Who Need Payroll As Well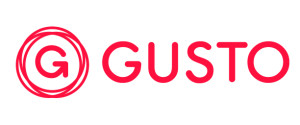 If you need to set up payroll in addition to workers comp insurance, we recommend using Gusto. They partner with many different workers comp insurance carriers in 48 states, so they can find the ideal policy for your business (excl. North Dakota and Ohio).
What further makes Gusto a great option is that they'll automate your payments: They'll send premiums each month to your carrier and account for any changes, such as if you hire a new employee and need to increase coverage. This comes in addition to their regular service, which pays employees via direct deposit and manages payroll taxes on your behalf.
To learn more about Gusto's payroll features, check out our guide here.
AJ Gallagher: For Businesses Who Have Payroll Services In Place
If you don't need to set up payroll, AJ Gallagher also offers a brokerage service. They'll get on the phone with you to figure out what type of coverage you need, then scan their network of carriers to find the ideal policy for your business. Click here to speak with an insurance representative about your options.
What Does The Law Say?
Most states require you to purchase workers compensation insurance as soon as you hire your first employee. The notable exception is Texas, where there is no requirement to buy coverage. (Except for special circumstances, like construction companies working on government projects.)
Additionally, some states exempt small businesses. If you operate in one of these states and have less than the required number of employees or a lower annual gross payroll, you may be exempt from the workers comp requirement:
Workers Comp Exemptions

| 2 or fewer employees | 3 or fewer employees | 4 or fewer employees | Under $20,000 gross annual payroll |
| --- | --- | --- | --- |
| Arkansas, New Mexico, North Carolina, Virginia, Wisconsin | Florida, South Carolina | Missouri, Tennessee | Kansas |
Bear in mind, however, there's often requirements for specific industries. Construction companies may be required to provide workers comp insurance, even if their number of employees is below the threshold. Conversely, household employees (like nannies) are sometimes exempt, even in states where single-employee businesses need coverage.
For more about the workers comp laws in your particular state, check this state-by-state guide from the NFIB.
What Exactly is Covered by Workers Compensation Insurance?
Workers comp insurance covers "work related" injuries of employees. This includes injuries that occur at your workplace, as well as those that occur elsewhere, provided the employee was doing something related to their job.
For example, a road accident in a company truck would likely be covered, as would an injury at a company party. On the other hand, if an employee was injured during their lunch break, this probably would not be covered – UNLESS the injury happens on company property or happens in the course of doing business (such as meeting a client for a lunch meeting).
For more on what's covered by worker's comp insurance, FindLaw has a helpful guide here.
The Bottom Line
The vast majority of businesses are required by law to buy workers comp insurance. Even those who exempt, however, should seriously coverage. In the event of any injuries, it can protect you from a lawsuit and potentially devastating financial loss.
To find coverage and manage your payments, we highly recommend using Gusto. Not only can they find you a great rate, but they'll handle all the busywork of managing a policy. This comes in addition to their top-notch payroll service and tax support, which you can learn more about here. Alternately, you can set up a call with an insurance representative.