With live chat software you can easily engage visitors on your website. We looked at many different programs and measured the top three against each other: Zopim vs Olark vs LivePerson. See our recommendation along with a detailed comparison of cost, features, easy of use and integrations below:
Best Live Chat Software for Small Businesses: Zopim
We recommend Zopim as the best live chat software because it is the easiest to use, one of the least expensive and has the most useful features.
Zopim vs Olark vs LivePerson: Who's the Best Live Chat Provider?
Zopim

Olark

LivePerson

Price (4 users ~
10 chats/day)

$56/month

$49/month

$545/month

Free Version?

Yes, limited
functionality for
1 user

No, but 14
day free trial

Yes, full
functionality for
1 user

Ease of Use

Easiest

Moderate

Easy

Canned Responses?

Yes

Yes

Yes

Saves Chat History?

Yes, forever

View chat history
of customer directly
on chatbox

Yes, forever

View chat history
in back-end

Yes, up to
13 months

View chat history
in back-end

Visitor Analytics

Yes, see visitor's
browsing activity

"Visualization" page
lets you view all
browsing activity on
your website

Yes, see visitor's
browsing activity

Yes, see visitor's
browsing activity

eCommerce Integrations?

No

Yes, Shopify,
Bigcommerce, Magento,
Volusion and more

View customer's
shopping cart value
& contents

No

Other integrations?

Salesforce,
Zoho CRM,
SugarCRM,
Highrise,
ZenDesk
& more

Salesforce,
Highrise,
ZenDesk,
Elevio,
& more

1-way integration
with most web-based CRM,
including Salesforce,
Zoho and Insightly

Support

24/5 email &
chat support

M-F 7am to
5pm chat, email
& Twitter support

24/7 chat support
Why We Recommend Zopim as the best Live Chat Software for Small Businesses:
Zopim gives you lots of advanced tools that would cost hundreds of dollars a month from competitors. For example, you can view a wide range of analytics about website visitors, save canned responses to speed up conversations, give customers the ability to email themselves a transcript of the chat and much more. LivePerson has similar tools, but the cost is roughly 10x higher. Olark is cheaper, but you don't get any of these advanced features.
Zopim also had the best user interface for chatting and viewing reports. I especially liked the fact that you could view past conversations you've had with a visitor without leaving the chatbox. You can also save notes about a visitor that will appear next time you connect with their IP address.
Finally, they support 2-way integrations with a wide range of CRMs, including Salesforce, Zoho CRM, SugarCRM and Highrise, as well as ZenDesk for customer support. This means you can not only retrieve CRM data when you're connecting with somebody who's an existing contact, but you can also save new information to the CRM directly from Zopim.
When to Use Olark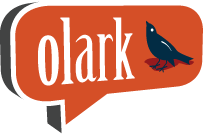 Olark is ideal for eCommerce businesses. It's the only service we reviewed to integrate with eCommerce platforms, including Shopify, Bigcommerce, Magento, Volusion and more. This enables you to see what's in a customer's shopping cart as you're speaking with them, so you can help them find items, offer promotions or upsell products.
Olark is also on the more affordable end – it's $17/month for 1 user or $49/month for 4 users. The downside is I found their interface to run a bit slower than Zopim and LivePerson.
When to Use LivePerson

LivePerson has a free version that impressively has all the core features. Whereas a Zopim free account limits you to 1 concurrent chat, LivePerson gives you unlimited. They also have a nice interface with lots of advanced tools, including canned responses, auto-email transcripts, a tool to detect when customers are angry and more. The downside is once you move onto the paid version, you'll be paying almost 10x more than Zopim.
In-Depth Review: Zopim vs. Olark vs. LivePerson
Price
Zopim and Olark are comparable at $56 and $49/month, respectively, for 4 users. LivePerson, on the other hand, is significantly more expensive at around $545/month for the same number of users. Here's why: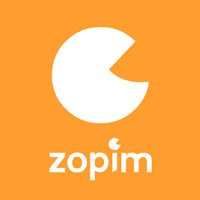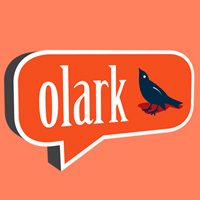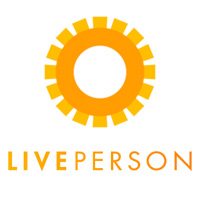 ---
Features
Here's the features you get from all 3 programs:
A Customizable Icon to place on your website that users click to open a chat box. You can customize the style, color, size, position and more.
Targeting Rules to determine when the live chat icon appears. For example, prompt visitors after they've been on your website for 30 seconds, block live chat for customers from certain countries, etc.
An Online Dashboard and Mobile App for you and your employees to login and chat with visitors. From the chat box, you get insight like the visitor's location, browsing activity, time on site, IP Address and more.
Chat Tools including the ability to transfer a chat to another operator or block an abusive visitor. You can also search a log of past conversations.
Support for most world languages, including right-to-left script like Arabic.
Reports on visitors, chats, operators, and more.
Integrations with CRMs, HelpDesks and eCommerce platforms (see below)
Beyond these core features, there's tools like canned responses, emailable chat transcripts and more. Zopim and LivePerson have the most advanced tools while Olark is a little more basic. Here's how they compare: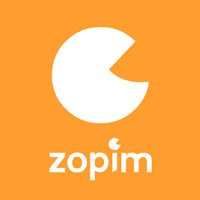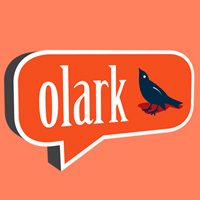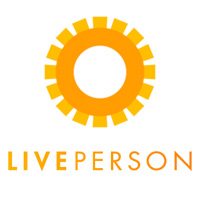 ---
Setup / Ease Of Use
All 3 programs are super easy to setup. You just need to copy/paste the HTML code onto your website. For ongoing use, however, I found Zopim to be the easiest and most reliable. Olark was more difficult and Live Person was in between.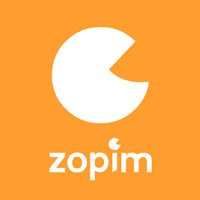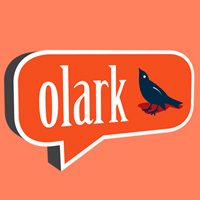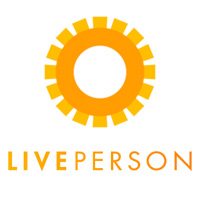 ---
Integrations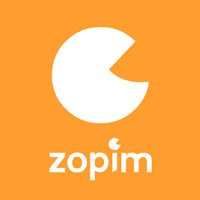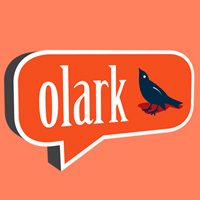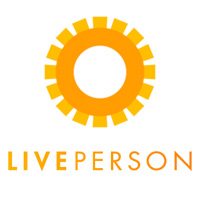 ---
The Bottom Line
When we pitted Zopim vs Olark vs LivePerson, we found Zopim to be the best choice for most small businesses. Compared to LivePerson, Zopim is far more affordable. Even if you're only expecting a few conversations a day, Zopim is a fraction of the price ($56/month for 4 users vs. $166/month for Live Person.) Compared to Olark, Zopim gives you many advanced features and a stronger, more reliable interface. This is why we recommend it as the best live chat software for small businesses.