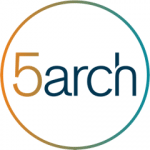 5 Arch Funding Corp. is a hard money lender that offers loans for real estate investors. Their rates range from 7.99% to 10.79% and they lend up to 85% of LTV. 5 Arch Funding Corp. has made loans since 2001. They are rated 5 stars based on 3 Facebook reviews.
Want to know the top hard money lenders for small business? Read our 5 Arch Funding Corp. alternatives guide.
5 Arch Funding Corp.: Rates & Terms
*Exceptions may be granted. Lender information is updated often, however exact lender terms may have changed.
Top Hard Money Lenders 2019
Lender Information
States Currently Lending In
Arizona, California, Colorado, Connecticut, Florida, Georgia, Hawaii, Illinois, Indiana, Kansas, Maryland, Missouri, Nevada, New York, North Carolina, Ohio, Oklahoma, Oregon, Pennsylvania, South Carolina, Tennessee, Texas, Utah, Washington
Work For 5 Arch Funding Corp.? Claim This Page.