8×8 offers a flexible, cloud-based VoIP system at a very affordable cost, which is perfect for small and startup businesses. We compiled 8×8 reviews from our own website plus user reviews from around the web to determine what their customers think about the company. We also compared the most common pricing options for small business owners.
For an in-depth comparison of three top VoIP providers, check out our VoIP phone system comparison guide.
8×8 Customer Reviews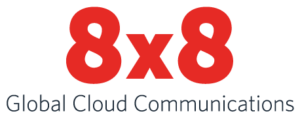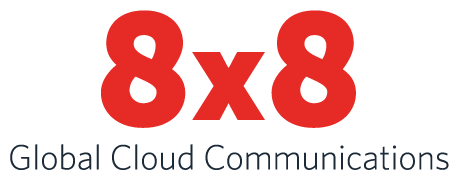 Average rating: Good
Overall experience: Average
Ease of Use: Good
Customer Service: Average
Pricing: Great
Summary of User Reviews
We scoured hundreds of reviews and found that 8×8 has a mixture of positive and negative ratings. Here's what we found:
What 8×8 does well:
Positive reviews of 8×8 were mainly about the service's cost. According to many of its users, when compared with other VoIP systems, 8×8 does give more features for a lower price.
What 8×8 does not do well:
Users who gave 8×8 a negative review said that the service in general was not reliable, from the phone quality to the customer support.
Most Helpful Positive User Review
"We researched several vendors prior to moving and switching from analog to VoIP phones. We wanted to reduce costs, keep our existing numbers, and use a hosted service (no in-house hardware other than the phones). We also had to connect two analog lines used by the fire/security alarm to the system. We have had no problems with call quality. The only issue I had with them is figuring out what settings to use with our UTM appliance, they weren't familiar with that hardware and we had to sort through a lot of conflicting information from the UTM company (Netgear) and 8×8 before arriving at the appropriate settings. Otherwise their service has been excellent."

— Lyn Greenhill
Most Helpful Negative User Review
"Biggest waste of my time since I've been in business. 14 hours with phone support and could not get all phones to work. Was promised that their highest level support would call me and never did. According to one of the tier 1 techs that actually called, tier 2 rejected the salesman request to help me. On top of that I had to pay shipping to send back phones that never worked correctly. They are cheap, but lesson learned. You get what you pay for."

— Alex
Other 8×8 User Reviews From Around the Web
Here are a few other resources for finding helpful 8×8 customer reviews. We rated the review sites on a scale from poor to excellent based on how trustworthy and useful the reviews seemed.
| User Review Website | Average Rating* | Number of Reviews | Quality of Reviews |
| --- | --- | --- | --- |
| Yelp | 1.5 out of 5 | 55 reviews | Excellent |
| TrustRadius | 8.4 out of 10 | 21 reviews | Excellent |
| TopTenReviews | 8.55 out of 10 | Staff review | Good |
*Average rating as of date article was written: May 21, 2017

How We Determined Quality of User Review Websites
Yelp has several reviews on the service from verified users. Although some reviews may be short, others are quite detailed and informative.
TrustRadius also has some reviews on the service, also from verified users. The website's review template requires users to give the pros and cons of the product on their review, ensuring a fair and unbiased review.
TopTenReviews has a staff review on the service on their website. The review gives the pros and cons of the product, as well as some information on its most important features.
8×8 Pricing
8×8 has three plans that cater to small to medium-sized businesses, with prices ranging from $24.99 to $79.99 per user.
Virtual Office
Virtual Office Pro
Virtual Contact Center
Price per month
$24.99 per user
$39.99 per user
$79.99 per user
Activation Fee
$39.99
$39.99
$39.99
Number of minutes
Unlimited inbound, 250 minutes outbound
Unlimited to US, Canada, Puerto Rico, US Virgin Islands and Guam.
Unlimited to landlines in the UK, France, Italy, Ireland, and Spain.
Unlimited to top 40 countries
Normal per minute charge
$0.029 - $0.034 per minute, depending on destination
$0.029 - $0.034 per minute, depending on destination
$0.029 - $0.034 per minute, depending on destination
Mobile app
yes
yes
yes
Auto Attendant
yes
yes
yes
Virtual Fax
no
yes
yes
All plans give you unlimited inbound minutes, call management and auto attendant services. The service is available across several platforms, including Android phones, iPhones and iPads.
The main differences in the three plans lie in the outbound minutes that each plan offers. The least expensive plan gives you 250 outbound minutes, while the Virtual Office Pro gives you unlimited minutes in select locations. The most expensive plan gives you unlimited outbound minutes to 40 top countries. If you go over your minute allowance, or if you make international calls outside the top 40 list, regular charges will apply, which is $0.029 – $0.034 per minute, depending on destination country.
Best Pricing Option for Small Business Owners
The best pricing option for you will depend on the number of calls you plan on making, and the countries that you typically call. If you don't make that many outgoing calls, then stick with the office plan. If you want unlimited minutes, opt for either the pro or contact center plan, depending on where in the world you make phone calls to.
Compare 8×8 Competitors
Not sure if 8×8 is the right phone system for your small business? Check out our comparison to see how 8×8 fares against two other top providers.