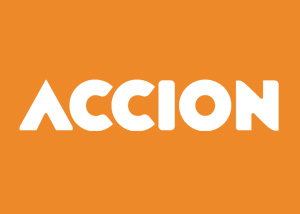 There are many business which are profitable and want to expand, but are too small to interest most banks and lending institutions. Many small businesses need only a few thousand dollars to greatly accelerate their growth. A loan of $10,000 could enable a small business to cover the deposit for a larger space, expand their product line, or hire an extra worker. Accion is a non-profit organization that specializes in working to provide microloans for  small businesses, both in the United States and globally.
We recently sent Gina Harmon, CEO of Accion U.S. Network, several questions about small business loans and borrowing from Accion. Her replies were extremely informative!
Need some money for your business? Click here to get our FREE Guide:
How to Get a Small Business Loan.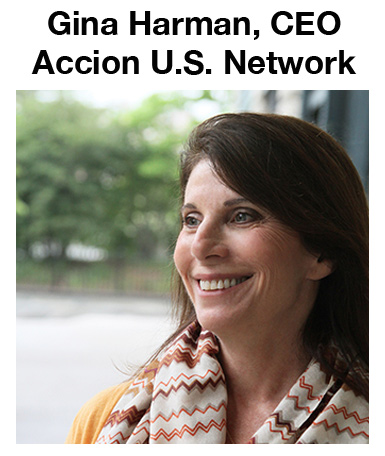 What are common misconceptions that small businesses have about borrowing money from Accion? How is borrowing money from Accion different from borrowing money from a bank?
Unfortunately, many business owners come to Accion hoping for an on the spot decision. There are many places they can apply today where the promise is fast and cheap. Taking on debt isn't a decision we make without careful consideration—it can have a very long lasting impact on the borrower. It's our goal to provide the right size and terms of a loan—using this debt as a step to a healthier business and great choices in the future. We judge our results not on how many loans we process but on the success of the businesses we serve.
The biggest difference is our personal approach: we are advocates for their business and their success and believe the individual's character is an asset that can help us make the right decision. Applicants are assigned a loan officer who works with them throughout the process. They're not only helping with the document collection, they're also providing valuable advice, creating financial statements, explaining credit reports and connecting them with community partners that will help them grow their business in a healthy way.
Are there any rules of thumb for the amount of money that a small business might be able to borrow?
There are three factors being assessed when determining if an applicant qualifies for a loan and the size of that loan.
The first is character: We like to learn about the applicant. What type of person are they? Why did they open their business? And how will the loan help them accomplish their business goals?
The second is ability to handle credit: We look into whether the applicant has had credit cards, what those limits were, and their ability to handle them well. We also look to see if they've ever had any type of unsecured loan and the status of that loan.
And the last are the financials:  We look at past bank statements and tax filings to understand how much income is being generated and where money is being spent.
Historically speaking, our average loan size across the U.S. is $10,000.
What two or three financial ratios or numbers do you consider important? What would be a "healthy" ratio?
The coverage ratio is the most important ratio taken into consideration, and it is calculated by subtracting net expenses (business and personal expenses) from net income (business and personal income) and then dividing that by the monthly loan payment.
That ratio needs to be at least 2:1. So what if it's not? Well that's when we need to decrease the loan size in order to decrease the monthly payments and increase that coverage ratio.
Can you describe the different stages of a loan application and perhaps give a sample timeline for how the process could take place?
Once a client has been introduced to Accion, either electronically or in-person to one of our loan officers, they'll start the process by filling out an application—that takes around 15 minutes. Once the application is submitted it is processed within one business day and the applicant receives either a pre-qualification or a decline.
One of the ways Accion stands apart from the rest is when an applicant receives a decline that doesn't mean the process is over. We work with that applicant to match them to the resources and education needed to get them to a loan ready state.
For those applicants who receive a prequalification, the next step is working with a loan officer to get a very clear picture of the business needs and forward over all necessary documentation. This stage could take anywhere from a day to a few weeks depending on the applicant. Many times finding the title to a property or a mortgage note, tucked away years earlier is not the easiest thing.
Once all documents are collected, the application and documents move to underwriting. The job of the underwriters it to review everything, calculate the coverage ratio, and then determine the loan size and interest rate. This typically happens within 5 business days.
From there the applicant is presented with their loan size and interest rate, they decide whether or not they would like to take the loan, and if they choose to proceed the process concludes with dispersal.
Are there any steps that you recommend companies go through before starting the loan application process?
There are three pieces of advice I would give to potential applicants in order to prepare themselves for the loan process:
Have your bank statements and tax returns handy. It's important that we're able to see your income and expenses.

Have your finances in order—whether that is in the form of a ledger, a P&L statement, or other financial statements.

Start gathering all relevant documents related to your business and personal finances. The documents collected vary from applicant to applicant depending on their personal situation, however common documents collected are: two pieces of identification, proof of address in the form of a bill or a mortgage note, proof of business ownership, and complete bank statements for all bank accounts
What are common reasons for rejecting a loan application?
The most common reasons for rejecting a loan applicant are a lack of coverage for the loan, really damaged credit (meaning the applicant has significant outstanding debts), or the applicant hasn't been completely forthcoming and honest in their application or throughout the process.
I should also mention that there are certain industries we do not lend to such as firearms, drugs/pharmaceutical, and pornography.
Does Accion specialize in certain geographies?
We lend in 49 states and have offices in 28 cities across the U.S. For more information on where we lend visit us.accion.org
From what you have seen, what types of businesses do banks tend not to provide loans/capital?
Typically, traditional financial institutions are constricted to whom they can lend. There are requirements related to the age of the business as well as the credit score of the business owner. Accion works closely with local banking partners to offer those individual a solution for accessing credit.
GINA HARMAN
CEO, Accion U.S. Network
Gina Harman is the CEO of Accion's U.S. Network, the only nationwide microfinance and small-business lending network in the United States. A longtime proponent of social justice, she believes passionately in helping hard-working, determined people take control of their economic future so they can provide for themselves and their families while contributing to their communities.
Gina began her career in the nonprofit sector, serving in leadership roles including Executive Director of the Central Astoria Community Development Organization and Executive Director of the Washington Square Day Care Cooperative. After 12 years working for nonprofits, Gina honed her business leadership skills at Harman International, eventually serving as President of their $600 million consumer division.
In 2002, she joined the board of directors of Accion New York while working at Harman. She joined Accion full time in 2008, bringing her commitment to the nonprofit sector full circle after more than 20 years.
Gina holds a B.A. from the State University of New York, Empire State College, and is a graduate of the Nonprofit Management program at Columbia University. She served as an advisor to the Small Business Working Group at CGI America 2012 and was named to Fast Company's League of Extraordinary Women 2012.
Need some money for your business? Click here to get our FREE Guide:
How to Get a Small Business Loan.