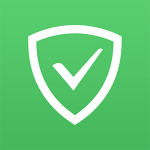 Adguard is an advanced ad blocking software. It offers security solutions against intrusive ads, online tracking, malware, and more. We compiled Adguard reviews from around the web and found that Adguard has mostly positive ratings. We also compared the most popular pricing options for small business owners.
Want to know the top internet security software for small business? Read our Adguard alternatives guide.
Adguard Customer Reviews
Overall Experience: Good
Ease of Use: Good
Customer Service: Excellent
Pricing: Good
See All User Reviews
Summary of Adguard Reviews
What Adguard does well:
Users who gave Adguard a positive review said that the software does what it promises and does it well, like blocking ads and making their devices run smoothly. They also commented on the great customer service.
What Adguard does not do well:
There weren't a lot of negative Adguard reviews, but some users thought that Adguard offers paid services that are available in free ad blockers. A handful of users also experienced unnecessary blocks and slowed-down devices.
Most Helpful Positive User Review
A positive reviewer from the site Trustpilot said that he wanted to purchase immediately after his product trial was up. He shared that with Adguard, his browsing is faster and he feels safe while on the internet. He would recommend Adguard to everyone.
Most Helpful Negative User Review
A reviewer from Capterra said that while Adguard's costs are very minimal per year, there are other ad blocking services that don't cost a single cent.
Other Adguard Reviews From Users Around the Web
Here are a few other resources for finding helpful Adguard reviews from customers. We rated the review sites on a scale from poor to excellent based on how trustworthy and useful the reviews seemed.
| Review Website | Average Rating | Number of Reviews | Quality of Reviews |
| --- | --- | --- | --- |
| Trustpilot | 5 out of 5 | 335 reviews | Good |
| CNET | 4.5 out of 5 | 32 reviews | Good |
| Capterra | 5 out of 5 | 4 reviews | Good |
*Average rating as of date article was written: Dec 14, 2017
Adguard Pricing
Adguard has three plans: Mobile, Standard, and Premium. Users can purchase license keys for each at $9.95, $19.95, or $24.95 per year (per device), respectively. Each plan also has one-time only payment option per device that costs $24.95, $49.95, or $59.95 per device.
Plan

Yearly Subscription
($/Device/Year)

One-Time Fee
($/Device)

Devices

Mobile

$9.95

$24.95

Android

Standard

$19.95

$49.95

PC/Mac

Premium

$24.95

$59.95

PC/Mac + Android

Adguard for iOS Pro App

$0

$1.99

iOS
All plans offer an ad blocker as well as browsing security.
Other features offered in the plans include:
Whitelist
User filter
Parental control
Pop up blocker
Privacy protection
HTTPS filtering
Other extensions
Customer support can be reached directly via phone or email.
Compare Adguard Competitors
Not sure if Adguard is the right internet security software for your small business? Look through our internet security software reviews for comparisons.