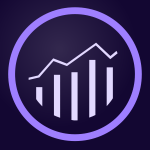 Adobe Analytics is a data analytics tool that enables businesses to get a holistic view of their various customer segments. It provides users with real time data helping them steer their business direction based on accurate customer intelligence, trends, and behavior. We compiled reviews from around the web and determined that Adobe Analytics has generally positive ratings. We also provide information on the price points of the product.
Want to know the top analytics software for small business? Read our Adobe Analytics alternatives guide.
Adobe Analytics Customer Reviews
Overall Experience: Excellent 
Ease of Use: Average
Customer Service: Excellent
Pricing: Average
Summary of Adobe Analytics Customer Reviews
What Adobe Analytics does well:
Users who recommend Adobe Analytics said that the platform is flexible and powerful in gathering business data. Great customization of data presentation was also cited.
What Adobe Analytics does not do well:
Users who left negative reviews of Adobe Analytics said that it is not intuitive to use, especially for beginners. Users also said that the app can be expensive.
Most Helpful Positive Review
A user who left a positive review on G2 Crowd said that Adobe Analytics has tremendous out-of-the-box analytics, and in addition to that, is very well designed to be customized to a user's particular business needs. He said that businesses will be able to determine exactly what conversion metrics are right for them and map out everything on their site, allowing them to get a great understanding of their customers.
Most Helpful Negative Review
A user who left a negative review on G2 Crowd said that the platform is quite advanced and very powerful, which means that it comes with great complexity in terms of navigation and use. As such, he recommends having a dedicated contractor to implement it to be able to maximize its full potential. Otherwise, he cautioned that it won't be cost-efficient to use it as it comes with a hefty price tag.
Adobe Analytics Reviews From Users Around the Web
Here are a few other resources for finding helpful Adobe Analytics reviews from customers. We rated the review sites on a scale from poor to excellent based on how trustworthy and useful the reviews seemed.
| User Review Website | Average Rating | Number of Reviews | Quality of Reviews |
| --- | --- | --- | --- |
| TrustRadius | 7.7 out of 10 | 302 | Excellent |
| G2 Crowd | 4 out of 5 | 170 | Excellent |
| Gartner | 4 out of 5 | 32 | Excellent |
*Average rating as of date article was written: October 25, 2017
Adobe Analytics Pricing
Adobe Analytics utilizes a customized pricing scheme and doesn't publish prices on their website. According to third party sites, price points are based on the number of hits a site gets and can average from $30,000 to $100,000 per year.
Adobe Analytics has three available subscription plans:
Select: An enterprise-grade analytics tool that provides accurate, timely, and insightful customer data. It features drag-and-drop segment building and customizable reporting, enabling users to discover their high-value customers and the best ways to engage them.
Prime: A multi-channel customer intelligence analytics that helps businesses understand their customers, find new insights, and identify issues with real-time, multichannel data. It also helps them measure the effectiveness of their mobile apps to understand how people interact with their digital channels across different devices.
Ultimate: An advanced analytics tool for deep customer intelligence. It features machine learning and AI to discover deep insights and uncover hidden opportunities within a user's business landscape. It enables them to use experiential data from cross-channel marketing and advanced analytics to get the most complete picture of their customers' journey.
Compare Adobe Analytics Competitors
Not sure if Adobe Analytics is the right analytics software for your business? Check out our reviews of all analytics software.