ADP offers a variety of payroll and tax services for small businesses, including online payroll computation and payment, and tax and healthcare compliance. We compiled ADP Payroll reviews from around the web to determine what their customers think about the company. We also compared the most popular pricing options for small business owners.
ADP offers multiple HR products, but in this review we will be focusing on their payroll services.
ADP Payroll Customer Reviews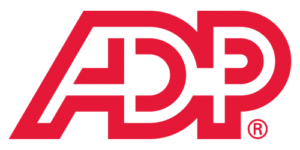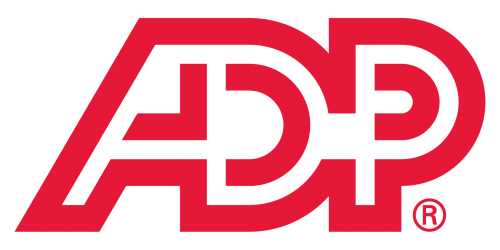 Summary of User Reviews
We scoured hundreds of reviews and found that ADP Payroll has generally positive ratings. Here's what we found:
What ADP Payroll does well:
Users who gave ADP a positive review said that with its online payroll services, they can manage their payroll on the go and have all the information they need readily available.
What ADP Payroll does not do well:
Reviewers who gave ADP Payroll negative ratings said that the service was slow, both in getting set up and dealing with customer service. They felt that the service is outdated and lagging behind their competitors.
Most Helpful Positive User Review
One user who gave ADP Payroll a 5-star review said that ADP had all the basic features that a small, growing business would need, including:
Direct Deposit
Ability to access payroll information on different computers and across all platforms
Electronic Reports
Payroll Delivery
Tax Compliance
Most Helpful Negative User Review
One user who gave ADP Payroll a 1-star review said that it took several conversations with customer support just to get the system set up correctly. Every error or problem meant having to deal with customer support, and according to him, they gave him the runaround each and every time until he decided to change providers.
Other ADP Payroll User Reviews From Around the Web
Here are a few other resources for finding helpful ADP Payroll customer reviews. We rated the review sites on a scale from poor to excellent based on how trustworthy and useful the reviews seemed.
User Review Website

Average Rating

Number of Reviews

Quality of Reviews

Better Business
Bureau

3.68 out of 5

9 reviews
199 complaints


Excellent

Consumer Affairs

4 out of 5

187 Reviews

187 Reviews

Top Ten Reviews

9.33 out of 10

Staff Review

Good

*Average rating as of date article was written: Mar. 30 2017
How We Determined Quality of User Review Websites
Better Business Bureau is a trusted consumer protection watchdog that gives users assistance with complaints filed against the company. Be reminded that BBB reviews the company as a whole, which means all of ADP's products were taken into consideration, not just their payroll service.
Consumer Affairs has a lot of reviews on the service. The website verifies all reviewers and encourages interaction between the consumer and the service provider.
Top Ten Reviews has a staff review about the service on their website. While the review goes into complete detail of the many pros and cons of the service, one person's perspective isn't necessarily shared by all.
ADP Payroll Pricing
Products

Enhanced Payroll

Pricing

$3,079.10 per year

One-time setup fee

$25

Direct Deposit

Yes

W2s and 1099s

$101 per year

Online Payroll

Yes

File Local, State and Federal Taxes

Yes


*values in this table were taken from ADP's quote for a small company with 10 employees with a a bi-weekly payroll schedule.
ADP offers customized payroll solutions for small businesses. Their associated fees depend on how many employees you have and how frequent your payroll setup is. They have different fees for monthly and weekly payroll schedules. Potential customers can fill out their online form to receive a free quote from ADP.
For this review, we are using ADP's quote for a 10-employee business on a bi-weekly payroll schedule. They are known to give discounts to customers on a case to case basis.
Compare ADP Payroll Competitors
Not sure if ADP Payroll is the right payroll service for you? Check out our ADP Competitors article or compare how ADP Payroll stacks up against Paychex and Gusto; or if your company has only 1-2 employees, free payroll software might be an option.