ADP vs. Paychex and Gusto are all payroll service providers that can meet your business' payroll needs with software that serves as an outsourced HR/payroll department. These three are the most popular cloud-based payroll software options that cover the range of payroll services that small businesses need, including labor law and tax compliance.
Best Payroll Provider for Small Businesses: Gusto
We recommend Gusto as the best payroll provider for small businesses because they deliver nearly the same level of service as their competitors, but for a significantly lower price. They'll manage payroll taxes on your behalf, issue payments via direct deposit, generate year-end W-2s and 1099s, and help you find workers comp insurance, benefits and more.
Gusto vs. ADP vs. Paychex Summary Table
Gusto

ADP

Paychex

Best For

Best overall for small businesses due to ease of setup, price and features

Recommended if you're a business with over 100 employees or already familiar with ADP

Another good option if you're a growing business already familiar with Paychex software

Pricing as Reviewed*

Learn More

$1,188/year

$3,079.10/year

$3,364.50/year

Setup Fee

None

$25

$200

Ease of Setup

Learn More

Easy

Average

Average

Issue W2 and 1099s

Learn More

✔
Included

✔
Costs extra

✔
Costs extra

Payroll Taxes

✔

✔

✔

Direct Deposit

✔

✔

✔

Paper
Checks

Printed manually

✔

✔

Workers' Comp

✔

✔

✔

Workplace Posters

Downloadable

✔
Costs extra

✔
Costs extra

Can I Add Employee Benefits?

✔
Gusto is a Benefits Broker

✔
Benefits & HR solutions available

✔
Benefits available through third party

PEO Option

✔

✔

Software Integration

✔

✔

✔

Customer Support

Learn More

Phone, online chat and email support M-F, 8am-5pm PST

Phone and email support, 24/7

Phone and email support 24/7 and live chat 8am-8pm EST

www.Gusto.com

www.ADP.com

www.Paychex.com
Quiz: Is Gusto, ADP or Paychex Best for You?
*Pricing estimates were based on ten employees with bi-weekly payroll. However, Gusto charges monthly based on the number of employees, whereas ADP and Paychex price by payroll run; therefore, your actual price may change from month to month based on payroll frequency.
Best Payroll Provider for Small Businesses: Gusto

We recommend Gusto as the best payroll provider for small businesses because they deliver all-inclusive services at half the cost of ADP vs. Paychex. They'll manage payroll taxes on your behalf in all 50 states in the U.S., issue payments via direct deposit, generate year-end W-2s and 1099s, help you find workers comp insurance, and even provide employee health insurance when you're ready.
When it comes to payroll providers, Gusto, ADP, and Paychex provide similar services: they all manage employee onboarding and payroll taxes. They can get you set up with employee benefits and pay employees via direct deposit. Gusto is best for businesses with up to 100 employees, as they provide everything a small business needs to manage payroll and more.
And Gusto comes out to a fraction of the price with a fixed rate per month instead of charging per payroll run. It's two-thirds the price of Paychex and almost half as much as ADP. Plus, they don't lock you into an annual contract.
When to Choose ADP vs. Paychex
ADP and Paychex are two of the most popular and well-known payroll providers, but when looking at ADP vs. Paychex, there is little difference between them. They're both built to support the largest of employers with levels of complexity and customization options many small businesses don't need. Their price reflects that. Both fall short of our recommended payroll provider for small business, Gusto. In fact, we only recommend ADP or Paychex if you grow past 100 employees, or you have used them previously and want to minimize data migration issues or your own learning curve.
Gusto makes more sense for most small business owners and HR/payroll managers due to its all-inclusive pricing model, quick setup, and easy-to-use interface that doesn't require you to hire a full-time HR/payroll resource. It's also the least costly.
Payroll Software vs. Payroll Service
Gusto, ADP, and Paychex offer a variety of payroll and HR services. On one end of the spectrum, they act as an outsourced HR department—managing all of your payroll, benefits, onboarding, and providing an HR advisor to contact. On the other end, they give you online software to run payroll yourself.
The majority of small businesses prefer the second option, software, instead of the more expensive payroll service platforms, for a number of reasons:
Cost: It's usually much cheaper to use software (outsourcing HR can cost as much as three percent to six percent of your total payroll, such as with a Professional Employer Organization or PEO, whereas payroll software costs $100 to $300 a month, depending on company size).
Accuracy: Payroll software has advanced to a point where payroll compliance is taken care of for you

—

for example, new hire reports are automatically filed electronically with the state, and state, local and federal payroll taxes are calculated using tax tables.
Errors: Tax penalties from payroll errors and misfilings alone cost nearly $5 billion a year due to errors like misclassifying employees or failing to pay overtime. Payroll software reduces the likelihood of these errors by automating calculations for you in compliance with federal, state and local labor laws.
For these reasons, we'll focus on payroll software in this article instead of payroll services. While Gusto, ADP, and Paychex do have more comprehensive HR services available, their payroll software packages are what most small businesses will need and use.
How We Evaluated Payroll Providers
When looking at payroll providers for small business, we wanted to ensure the software was easy to use for a typical business owner, provided proper calculations and deductions for overtime and taxes, offered payroll for both W-2 and 1099 workers, and had the option to add employee benefits.
The criteria we used to evaluate the best payroll software included:
Labor Law & Tax Compliance – Legally-compliant payroll done automatically
Timekeeping Interface – Ability to import time clock data to minimize errors
General Ledger Interface – Ability to integrate data with an accounting system
Payment Options – Multiple ways to pay employees, such as direct deposit or pay cards
Garnishments – A way to manage employee garnishments
Benefits – The option to add employee healthcare and other benefits
Employee Self-Service – A way for employees to view their paychecks and data
What makes Gusto our top recommendation is that they do all these things without additional costs, as compared to ADP and Paychex that charge extra for timekeeping and garnishments, for example. In addition, Gusto's pricing is transparent and there are no setup fees, whereas with ADP and Paychex, it's up to the sales rep.
In-Depth Review: Gusto vs. ADP vs. Paychex Pricing
Comparing prices between Gusto, ADP, and Paychex can be a little tricky, as neither ADP nor Paychex provides pricing online. They may or may not offer discounts once you get on the phone with a sales rep. For example, ADP offered a 20 percent discount and waived the setup fee and Paychex offered a 40 percent discount and was willing to waive the setup fee as well. Discounts are usually time-limited though, and there's no guarantee that they'll offer one when you call.
Therefore, the prices shown below were obtained from quotes we received in December 2017. They reflect a business with ten employees running bi-weekly payroll. Note that Gusto does not offer discounts and yet beats both of them on price. In addition, with Gusto, your first month is always free.
Gusto

ADP

Paychex

Price for 10 employees for one year
(without discounts)

$1,188.00

$3,079.10

$3,364.50

Price for 10 employees for one year
(with potential discounts)

$1,188.00

$2,098.36

$1,491.40
In addition, ADP and Paychex charge per pay period, while Gusto charges per month regardless of your pay schedule. This is important if you pay people more than twice a month because you will pay extra each separate payroll run, such as a year-end bonus run, or weekly payroll if you use ADP or Paychex. With Gusto, your price does not go up if you run payroll more often, such as weekly.
Gusto
Gusto's pricing is simple: it's $39/month plus $6 per employee. For ten employees, this comes out to $99/month. There are no additional fees for setup or for year-end W-2 or 1099 processing as there are with ADP and Paychex. With Gusto, your monthly rates are fixed regardless of how many payroll cycles you run and your first month is free. Unlike ADP and Paychex, year-end tax documents are included at no extra charge.
ADP
For ten employees and running bi-weekly payroll, we were initially quoted $101.65 per pay period plus a one-time setup fee of $25. ADP then offered to discount their rate to $81.32 and waived the setup fee. Because payroll is run bi-weekly, this comes out to about $162.64/month (or $81.32 x 2). ADP also charges extra ($45 plus $5.75 per employee or $102.50 for ten employees) to process W-2s and 1099s at year-end. Tax filings, garnishments, labor law posters and other add-ons cost extra.
Paychex
Paychex quoted $77 per pay period plus a $200 setup fee, although they offered to waive the setup fee. This makes Paychex the most expensive service, despite the fact that the $77 per pay period is a significant discount from their regular rate (it was a time-sensitive offer). Like ADP, Paychex also charges an additional fee to process year-end W-2s and 1099s. This charge was $60 plus $6.25 per employee (or $122.50 for 10 employees).
In-Depth Review: Gusto vs. ADP vs. Paychex Features
Gusto, ADP, and Paychex payroll software programs have very similar features, including basic HR data and onboarding, payroll processing, benefits deductions and tax compliance. Here's what all three of them offer:
Run payroll online
Pay employees via direct deposit
Automatically submit new hire reports
Pay FICA, FUTA and SUTA taxes automatically
Process employees' pre-tax and post-tax deductions
Set up workers compensation insurance
Provide an employee login to self-manage account information
Print payroll reports
In general, all three offer similar features. However, ADP and Paychex offer a labor law compliance service (they'll send you posters) for an upcharge, whereas Gusto provides links where you can download posters yourself at no cost. In addition, ADP and Paychex have a PEO option. Gusto doesn't.
Additionally, all three companies can help you set up employee benefits, such as retirement funds or health insurance. However with Gusto serving as an insurance broker in 22 states, you can manage employee benefits within the same software—from open enrollment to checking HSA and FSA balances. Employees can access their benefits information online with the employee benefits dashboard.
Here are the additional features offered by each company: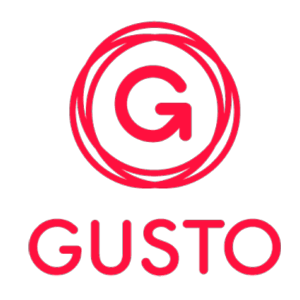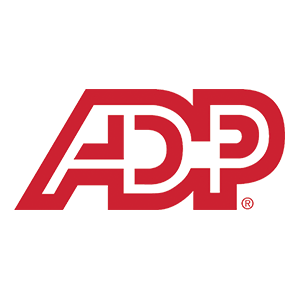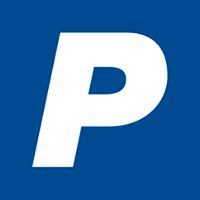 In-Depth Review: Gusto vs. ADP vs. Paychex Ease of Setup and Use
We can't emphasize enough how much easier Gusto is to set up and use than ADP or Paychex. First, you can create your own account and walk through it easily following a step-by-step process. You can also use the online chat function to ask questions as you go. ADP and Paychex have setup processes that require you to work with multiple team members to set up your system. That can take days due to the complexity of their systems.
Gusto
After you create your account with Gusto, you'll receive a welcome email and a message inviting you to discuss your setup with them. Our experience with ADP and Paychex was quite different—representatives would call every few hours, then when we finally spoke with them they proceeded to try to upsell us on other services.
Here is a screenshot of the Gusto dashboard. The intuitive menu is visible on the left-hand side:
ADP
In comparison, you actually have to talk to a sales rep from ADP to set up your account with them. We suspect this is an opportunity to try to upsell product features, but it could also be that their technology hasn't caught up to Gusto's system and ability to process your company's information online through the web service. Once you access the system, you may find it less intuitive to use as well.
Paychex
Setting up payroll with Paychex, like ADP, takes more time due to their complex software. It involves sending files and data to a rep, waiting for them to create your account, and then double-checking the information. Again, this can take days. Once you're in the system, it's also more complex to use than Gusto.
In-Depth Review: Gusto vs. ADP vs. Paychex Customer Support
ADP and Paychex offer 24/7 phone and email support while Gusto only offers phone and email support from 8 a.m. to 5 p.m. PST, Monday to Friday. However, users tend to speak much more highly of Gusto's customer service than ADP's or Paychex's. In addition, Gusto also offers live chat support, where ADP doesn't.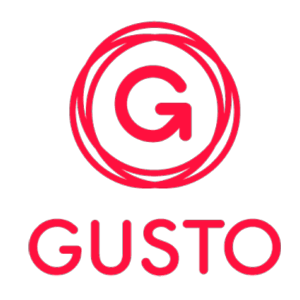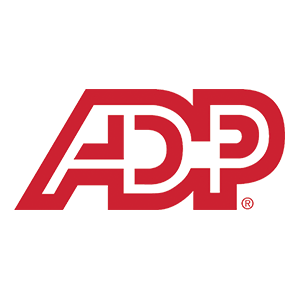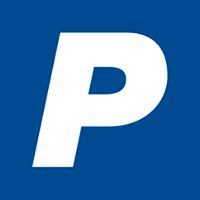 Alternatives to ADP vs. Paychex vs. Gusto
The Bottom Line
Gusto offers almost as many features as ADP and Paychex, but at a fraction of the price. For more options, check out our Six ADP Payroll Competitors article, or look at our best payroll software reviews. Gusto continues to come out on top because it's easier to use, less expensive and has better user reviews—both for the payroll software itself and their customer support.
While Gusto does have a few drawbacks, such as no 24/7 support, no paycheck mailing service, and no poster compliance, its benefits far outweigh these inconveniences. For this reason, Gusto remains our top recommendation for the best small business payroll processing service for 2018.