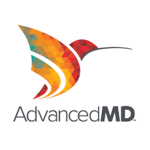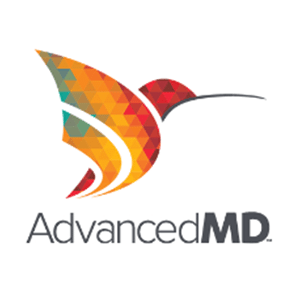 AdvancedMD is an electronic health record/EMR solution that assists healthcare practitioners in workflow automation, data transfers, and record keeping. It features tools for practice management, electronic health records, patient engagement, telemedicine, financial analytics and business intelligence reporting, and more. We compiled user reviews from around the web and determined that AdvancedMD has a mix of positive and negative ratings. We also cover the pricing options for small business owners.
Want to know the top EMR software for small business? Read our AdvancedMD alternatives guide.
AdvancedMD Customer Reviews
Overall Experience: Average
Ease of Use: Good
Customer Service: Fair
Pricing: Fair
See All User Reviews
Summary of User Reviews
What AdvancedMD does well:
Users who recommended AdvancedMD said that it is user-friendly. Customers like that they are able to integrate their credit card processor with the software, as well as generate monthly reports. Users also said that the system is flexible and customizable.
What AdvancedMD does not do well:
Users who gave AdvancedMD critical feedback said that the software is sometimes slow to respond. Customers also reported that customer service is below average and that the software is a bit pricey.
Most Helpful Positive User Review
A user who gave AdvancedMD a positive review on Capterra said that the system is very easy to use and learn. She mentioned that there are plenty of helpful files and videos for training. She also reported that there are many useful reports that she can run regularly and that the entire system is organized.
Most Helpful Negative User Review
A user who gave AdvancedMD a critical review said that he sometimes encounter glitches in the system. He reported that customer support isn't very reliable in terms of solving technical problems. He also said that the software is quite expensive.
Other AdvancedMD User Reviews From Around the Web
Here are a few resources for finding helpful AdvancedMD customer reviews. We rated the review sites on a scale from poor to excellent based on how trustworthy and useful the reviews seemed.
| User Review Website | Average Rating | Number of Reviews | Quality of Reviews |
| --- | --- | --- | --- |
| Capterra | 4 out of 5 stars | 309 | Good |
| TrustRadius | 6.4 out of 10 stars | 13 | Good |
| Consumer Affairs | 4.1 out of 5 stars | 48 | Good |
*Average rating as of date article was written: November 9, 2017.
AdvancedMD Pricing
AdvancedMD pricing information is available only upon request. The company doesn't publish rates on their website, but according to a third party resource, AdvancedMD pricing starts at $169 per month. Also, based on consolidated reviews from users from third party sites, it appears to be at a higher price range compared to its competitors.
The software features appointment management, charting, e-prescribing, E/M coding, handwriting recognition, HIPAA compliance, voice recognition, a patient portal, and more.
Compare AdvancedMD Competitors
Not sure if AdvancedMD is the right health record management software for you? Check out our reviews of top EMR software.