To advertise a job effectively, you need to choose the right medium. Online job boards are typically the best way to find qualified job-seekers, but not all are created equal. We've reviewed the top 3 online job boards; Indeed, Ladders and Monster, to determine which is the best for advertising a job.
All these companies cover a wide range in terms of price and ability to attract quality candidates. Read on for our in-depth review on the best job boards to advertise a job.
Best Job Board For Small Business Owners: Indeed
We recommend Indeed for the vast majority of businesses who need to advertise a job because they connect you with the most qualified candidates for the lowest price. Indeed is also the job board of choice for when we are recruiting here at Fit Small Business. Click here for a free $50 ad credit and get your listings in front of job seekers.
Where to Advertise a Job Online: Indeed vs. Ladders vs. Monster
Indeed.com

Ladders

Monster

Average Active Number of Posted Jobs
50 million jobs per year
348,000
5 million
Number of Resumes in Database
60 million total
6 million total
Over 7 million
Price Per Job Posting

Learn More
Free posting

Additional promotion for $0.25 - $1.50 per click
Free posting
Flat fee of $399 (1 month)

Or $119
(14 days, hourly jobs only)
Pricing For Resume Search

Learn More
Free to Search, $1 Per Resume Contacted
Free
Starts at $375 for 7 days (unlimited searched and contacts)
Features
Company profiles w/ employee reviews; salary data; matches resumes that fit your open roles; built-in applicant tracking
FitFinder (matches resumes to your open role); customer support to help you make the most of your posting if it doesn't get traffic
Pre-screening questionnaires; auto-reply to applicants; easy filtering of candidates
www.Indeed.com
www.Ladders.com
www.Monster.com
Why Indeed Is the Best Place to Advertise a Job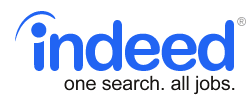 Small business owners repeatedly told us that Indeed connected them with more qualified candidates faster and for a lower price than other job boards. This is because:
Indeed has the most traffic of any job board website
Their unique pricing model allows you to set your own budget on job ads.
Indeed also is used for reviewing employers (just as Yelp is for reviewing vendors), which makes it a popular and trusted resource for applicants who are researching companies. Ladders and Monster do not have the employer review features that Indeed has.
Additionally, Indeed's innovative pricing model leads employers to pay much lower costs on average than on Monster. You get to set your own budget and only pay when a visitor clicks on your job ad.
If you're going the opposite route and looking to browse through a database of resumes, Indeed is a good value for its unmatched volume with over 60 million resumes in their database. You can view resumes for free and only pay $1 when you want to get the candidate's phone number and email, or when you want to send them an email directly through the website. While Ladders is free for this, they have a much, much smaller pool of resumes than Indeed for you to look through.
When to Use A Different Job Board
Indeed covers a wide range of job types, from entry-level clerical jobs to skilled management positions. What they don't cover, however, are the two extremes: low paying/minimum wage jobs on the one end and senior-level and positions with highly-specialized skills on the other (nor do they cover commission-only or freelancer jobs, but none of these 3 job boards do that).
For hourly, low-paying jobs, Monster is actually a better option than Indeed as this is one of its target markets and it has a posting geared towards just those job seekers for 14 days. You could also try Craigslist, or other job boards designed for hourly employees.
For the opposite end, the high-level senior roles, Ladders is a great option since that is what it is geared towards. One of the main parameters of Ladders is all jobs pay $40,000 or more, and it used to actually be $100,000 or more! Needless to say, many of the resumes on their website are for highly skilled employees. You could also consider LinkedIn for your search, especially for these more senior roles.
There are also a few other websites that can be good for certain niche industries. We explain these at the bottom of this article, as well as in our article about our top 59 job posting sites.
How Job Boards Work: Indeed, Ladders, and Monster
There are three main ways people use job board websites:
Applicants browse recent job postings (and apply or register for a profile)
Employers browse a database of resumes (and post a job or register for an employer profile)
Visitors read company profiles to learn more about the business and/or to read reviews left by employees
All of the websites we reviewed cover the first two features. Only Indeed, however, covers the third feature. Of the three, Indeed is also the only website that allows employees to write reviews. This is important, as positive employee reviews can encourage a lot more candidates to apply for your job.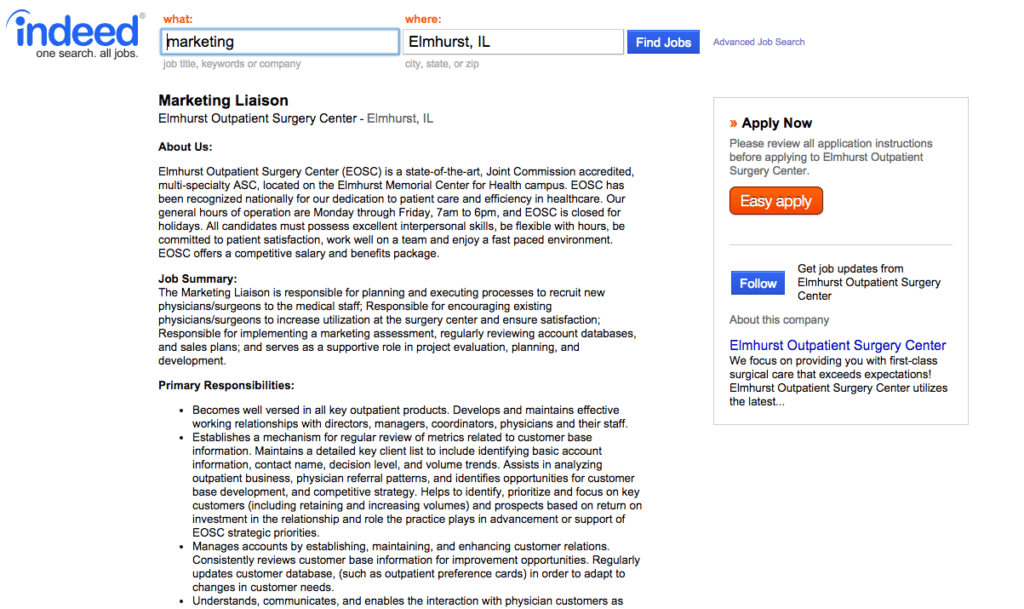 Indeed is a simple and straightforward job board website. Applicants can browse for jobs available in their local area. Clicking a job title brings visitors to a job description (like the one pictured below). Or, if they prefer, businesses can send visitors to a page on their own website. One of the key advantages of Indeed is company pages: Visitors can click on the company to read a description provided by the company and reviews left by employees. Indeed is one of the most popular websites for employees to research companies. The other big one is GlassDoor, which also offers a job board where you can post a job, but for a cost.
Indeed also has strong back-end tools for managing applicants, like pre-filtering applicants who don't meet your education or experience requirements. From your control panel, you can view all of your past and present ads. Clicking each brings up the list of candidates who applied. You can view their resumes and cover letters, write them a message to set up a phone interview, or send a pre-written rejection letter. You can also update the status of each candidate ("phone screened," "interviewed," "offer made," etc.) to keep things organized, similar to an Applicant Tracking System.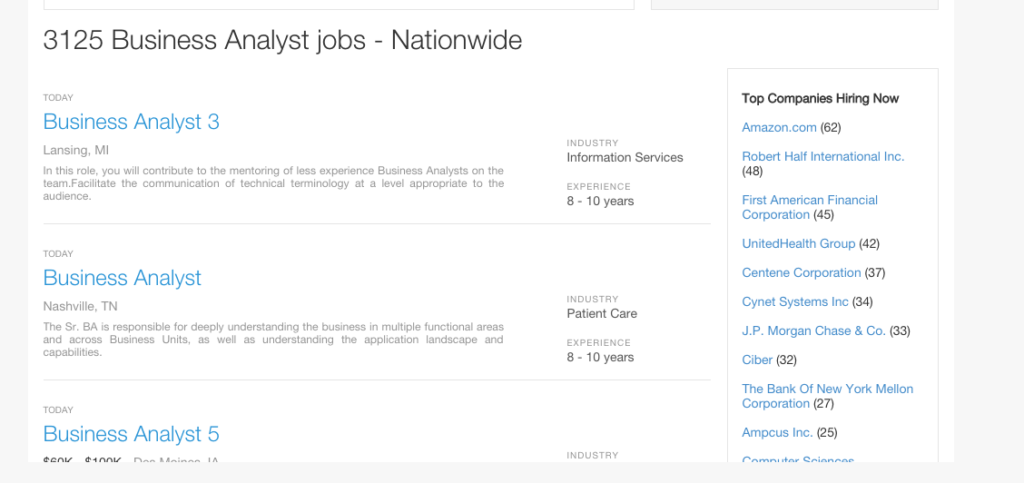 Ladders is a simple tool to use for higher level jobs. Applicants can easily register for a profile, and they pay on their end for some services (like customized open jobs emails and getting exposure to companies recruiting on Ladders), which is how Ladders is free to employers (an interesting and different model).From an employer standpoint, the perk of everything being free, from posting to resume views, is great. However, the website has limited reach and has only a fraction of the traffic of Indeed. Another downside is Ladders has strong requirements on what you can and cannot post, which are summed up as, "Please be aware that any commission only, financial advisor, part-time and contract positions less than 12 months, and jobs with total compensation under $40K will not be approved onto our site."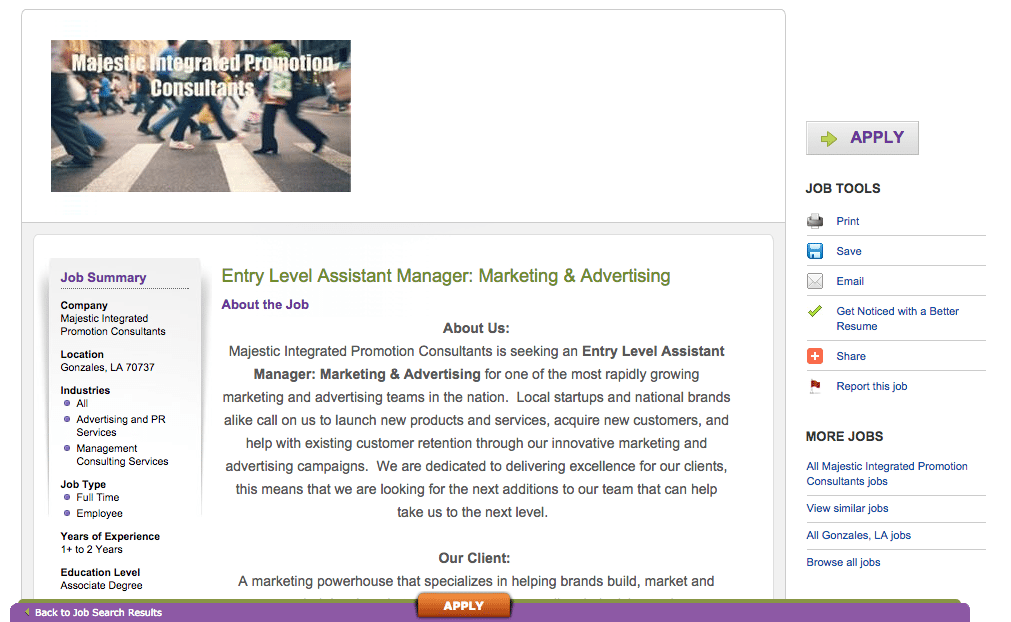 While Monster is a smaller job board website compared to Indeed, it has some handy tools that can make it attractive to some employers. For one, you can write more detailed listings with photos and a job summary column. You can even create a pre-screening questionnaire for applicants to fill out (versus the yes/no options Indeed lets you add). A downside to Monster is that there are no company profiles, as there are on Indeed, as well as the hefty price tag. As we'll cover next, Monster's resume database and postings are by far the most expensive of the 3 websites.
Job Board Pricing:
Posting a Job Price
The price of posting a job can be a deal-breaker for many small business owners. With some job boards charging $250-500/post in certain cities, we focused on 3 sites that had affordable price options and also spanned what our readership might need for when they advertise a job.
Resume Searches Price
If you are not in a major city, or if you have niche needs and prefer to source candidates who you know will fit your role, resume searching is a crucial part of the job search. Our 3 systems span a wide range of prices and how they work.
What Small Business Owners Think About These Job Boards
When we interviewed small business owners about what places to advertise a job was their favorite, the response was overwhelmingly in favor of Indeed.com:
5 out of 6 businesses said they prefer to use Indeed.com
Many said they paid less yet found more qualified candidates on Indeed compared to other job board websites.
Many also cited fast response times: They receive applications within an hour of posting their ad on Indeed.
A few users mentioned Indeed's back-end tools, including templated responses for candidates (rejected, interviewed, hired, etc.) and screening questions, which make it a lot like an applicant tracking system.
Other Job Posting Website Options
Here is a list of other great job posting websites from around the web; we also have an all-encompassing list of our top 59 job posting sites if you want to see more options or look into niche or industry-specific job boards.
| Job Posting Site | What It's Best For | Description |
| --- | --- | --- |
| Indeed | All Jobs Overall | This is our top pick for small business owners who are recruiting for new employees. |
| Ladders | Major City-Based Higher Level Roles | Free for employers, Ladders targets solely $40K and up job seekers. |
| Monster | Hourly/ Skills Jobs | With a special database and posting option for hourly/skilled workers, Monster is a good option for these kind of roles. |
| Craigslist | Service Jobs (i.e. cafes) | Affordable postings of free-$35/30 days, Craigslist still dominates in some markets especially for HR, recruiting, retail, and food service roles. |
| Wisestep | Social Media Outreach | Wisestep, though smaller than Indeed, is similar and takes it to the next level where you can link your social profiles to get the word out on your open job(s). |
| FlexJobs | Part time/ Remote Work | As the name says, FlexJobs is best for alternative schedule or flexible scheduling job postings, like a part time virtual assistant. |
| CareerBuilder | Another Good All Jobs Option | A long-standing rival of Monster, CareerBuilder is a similar space to Indeed and Monster and with prices similar to Monster. |
| LinkedIn | High-Level Roles | If you can boolean search and know what you are looking for, LinkedIn and LinkedIn Recruiter Lite can be good tools for using InMails to target specific people for your jobs, especially in management. |
| SnagAJob | Hourly Jobs | Especially popular for food service jobs, SnagAJob is a newer player specializing in this field. |
The Bottom Line
By-and-large, Indeed gives your job post exposure to the most qualified candidates for the a good price and is a great place to advertise a job. It also tends to work much faster than the other websites. Hiring a candidate in 1-2 weeks versus 1 month can make all the difference for a small business who has an urgent need for hiring.
Looking for a way to get started on Indeed? Click here for $50 in free job sponsorship credit.