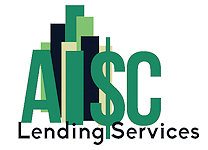 AISC Lending Services offers hard money loans for real estate investors. Their rates and fees vary per project and borrower, they lend up to 75% ARV, and fund loans in as quick as 5 days. AISC Lending Services has offered loans since 2012. There are no customer reviews found online.
Lender Information
AISC Lending Services: Rates & Terms
Types of Properties
Non-owner occupied properties
Loan Amount
No minimum / maximum amount indicated
LTV
60% to 75% of ARV
ARV
60% to 75%
Interest Rates
Based upon the length, size and risk involved
Lender Fees
Based upon the length, size and risk involved
Loan Terms
12 months, longer terms are negotiable
Minimum Qualifications / Documentation
1st Lien position on all loans
Good credit
General liability property insurance for at least the value of the total loan
Time to Funding
About 5 days
Other Financing Available
Fast cash loans
*Exceptions may be granted. Lender information is updated often, however exact lender terms may have changed.
States Currently Lending In
Texas