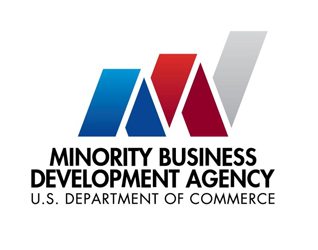 What is the Minority Business Development Agency (MBDA)? An Interview with Alejandra Y. Castillo. 
The Minority Business Development Agency (MBDA) is part of the Department of Commerce. The Agency''s mandate is to help strengthen and grow America's minority owned enterprises. While the Agency provides many services to small businesses, it is not exclusively focused on helping small business. The goal is to help all minority owned businesses grow in size and scale.This might be the reason why the Agency is less known in the small business community than other government funded small business organizations. Organizations such as SCORE, SBDC, and WBC are exclusively dedicated to small businesses.  Also, many of the services offered by the MBDA are very different than those organizations. One area of difference is related to exports. The MBDA can help a minority business determine what markets are best for exporting, help the business make local contacts, and assist in finding financing for any deal.
Click Here to get our FREE Google advertising guide and discover the 6 steps you can use to show up #1 in Google search
I had a chance to interview Alejandra Y. Castillo, the National Director of the MBDA. The interview was set-up through Funding Circle which had just announced a partnership with the MBDA. In the coming months, Funding Circle and the MBDA will be working together on developing financing tools and educational materials that focus on access to alternative capital, business strategy and every business owner's right to fair and transparent financing.  Funding Circle is a marketplace for small business loans. To date, 12,000 small businesses have borrowed more than $1.5 billion through Funding Circle's marketplace. Funding Circle offers fixed rate, 1 – 5 year term loans from $25,000 – $500,000 with rates starting at 5.49 percent.
Below is a Q & A with Alejandra Y. Castillo. The conversation is reconstructed from my notes and is not an exact transcript of the conversation.
How can minority businesses help America's economy?
Minority businesses can help America grow its exports. Ninety six percent of the world's consumers live outside of the United States, representing a huge market for US goods and services. However, only one percent of American companies export. The majority of these companies export only to one country, primarily Canada or Mexico. Minority owned companies are twice as likely to be exporters than other companies.  Why? Because Minority owned companies often have strengths which fit well with an exporting business, such as language skills and cultural understanding.
How does MBDA help minority businesses export?
We help businesses identify markets for export, make local connections, and assist in finding financing. The identification of markets is conducted using a strategic and tactical approach.
The MBDA works closely with the International Trade Administration (another agency within the U.S. Department of Commerce) to share commercial and market intelligence that assist US companies in exporting.
For example, the government of Columbia has recently announced that it would be building a number of new hospitals, which would then need to be outfitted with construction, medical equipment and supplies. Through ITA's Commercial Service Officers, MBDA connects minority suppliers of medical supplies and equipment within the US to opportunities to supply buyers in Columbia. On the more strategic side, our analysts look at what sectors are growing in different countries, as well as the competitive and regulatory landscape for exporting to that country. We then leverage that knowledge to help minority business owners.
Once a company identifies which countries they want to export to, there are number of ways which we can help them make connections. The MBDA often takes part in trade delegations and exhibitions, which allows us to connect minority US business owners with companies in other countries that are looking for goods exported from the US. On a regular basis, the Department of Commerce trade officials facilitate introductions to potential clients and partners.
You mentioned that the MBDA can help companies find financing for exports?
Yes, we work closely with government organizations like the Export-Import Bank of the United States, Overseas Private Investment Corporation, and private companies like Funding Circle. We leverage these connections to get MBDA clients the needed financing to expand domestically, as well as export more. Because, the MBDA closely works with these organizations, we have detailed knowledge of their products and can help minority small business owners find the right financing option.
For example, many companies are surprised when we tell them that if they make a component which goes into exported goods they may be able to receive a loan from EXIM. Also, I would like to point out that credit is not the only financial product that is important to exporters. Many adverse events can happen during the process of shipping and delivering goods abroad. For example, delays in the delivery process can cause perishable goods to go bad or deliveries to be rejected. There are financing programs available to assist in reducing risk to exporters. We help our clients find Trade Credit Insurance which can mitigate some of the logistical risks involved with exporting.
How should a minority business owner get in touch with the MBDA?
They should got to our website and contact the MBDA business center located closest to them. We operate 44 business centers from which our services are delivered. Many of these business centers have a specialized focus like the automotive industry, exporting, or advanced technology. The local center will do an initial assessment of the company and connect them to the right specialists.  
Click Here to get our FREE Google advertising guide and discover the 6 steps you can use to show up #1 in Google search
Alejandra Y. Castillo, National Director
In 2014, U.S. Secretary of Commerce Penny Pritzker appointed Ms. Alejandra Y. Castillo to serve as the National Director of the Minority Business Development Agency (MBDA). Ms. Castillo is the first Hispanic-American woman to lead the Agency since its creation. In this capacity, Ms. Castillo directs the Agency's strategic efforts to enhance the growth and global competitiveness of minority business enterprises (MBEs). Under Ms. Castillo's leadership, the Agency has expanded its effort to help MBEs grow and succeed through access to capital, access to contract, and access to business opportunities both domestically and abroad. Prior to assuming this role, she served as National Deputy Director managing the Agency's day-to-day operations and its national network of 44 business centers.
Under the Obama Administration, MBDA has assisted minority-owned firms in obtaining nearly $15 billion in contracts and capital and creating and saving over 33,000 new jobs. She has forged important strategic stakeholder relations and key public-private partnerships.
Ms. Castillo first joined the Department of Commerce in 2008 as a Special Advisor to the Under Secretary for the U. S. Department of Commerce's International Trade Administration (ITA). In this capacity, she was responsible for business outreach and intergovernmental affairs, as well as assisting in the development of policy initiatives geared at trade promotion and enforcement of U.S. trade laws.
A practicing attorney for several years, Ms. Castillo has worked in the private, government and non-profit sector. Prior to joining the Obama Administration, Ms. Castillo served as the Executive Director of the Hispanic National Bar Association (HNBA) headquartered in Washington D. C. During her tenure at HNBA, she was instrumental in working with the White House, and non-profit organizations, such as the Latinos for a Fair Judiciary, in support of the nomination and confirmation of Supreme Court Justice Sonia Sotomayor. Ms. Castillo served as a member of the Clinton Administration as a Senior Policy Analyst to the Deputy Director at the White House Office of National Drug Control Policy, and was responsible for developing and analyzing White House initiatives on anti-drug traffic and interdiction, anti-money laundering policies, as well as drug prevention and treatment programs.
A native of New York, Ms. Castillo holds a Bachelor Degree of Arts from the State University of New York at Stony Brook in economics and political science. Ms. Castillo holds a Master's Degree in Public Policy from the Lyndon Baines Johnson School of Public Affairs, University of Texas at Austin; and also holds a Juris Doctorate Degree from American University -Washington College of Law. Ms. Castillo is active in a number of civic and professional organizations, including: The Hispanic National Bar Association, the Hispanic Bar Association of DC, the American Bar Association, and the American Jewish Committee. She also serves as a Board Trustee for the University of the District of Columbia. In 2010, Hispanic Business Magazine recognized Ms. Castillo among the Top 100 Influential Latinos in the U.S. and she received the 2010 Rising Star Award by the Hispanic Bar Association of the District of Columbia.