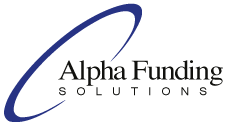 Alpha Funding Solutions
Alpha Funding Solutions is a direct lender that offers hard money loans with rates that vary depending on the project. They'll typically lend up to 65% LTV. They have been in business since 2007. They have an A+ BBB Rating and are rated 2.7 stars based on 6 Freedom Mentor reviews and 5 stars based on 7 Facebook reviews.
Lender Information
Alpha Funding Solutions: Rates & Terms
Types of Properties
Single Family Residential
Multifamily
Mixed Use
Office
Loan Amount
Up to $3 million
LTV
60% to 65%
ARV
No info
Interest Rates
Vary depending on projects
Lender Fees
Vary depending on projects
Loan Terms
1 to 2 years
Minimum Qualifications / Documentation
Good credit
Acceptable amount of experience to complete the project
Presentation of clear exit strategy
Appraisal of third party company
Time to Funding
1 to 4 weeks
Other Financing Available
Rehab and Construction Loans
Commercial Bridge Loans
Debt Restructuring
Foreclosure Bailouts
Tenant Improvements
*Exceptions may be granted. Lender information is updated often, however exact lender terms may have changed.
States Currently Lending In
Connecticut, Delaware, Florida, Maryland, New Jersey, New York, Pennsylvania
Work For Alpha Funding Solutions? Claim This Page.