Amicus Attorney is AbacusNext's locally-installed legal practice management software. It offers scalable and flexible solutions for both efficiency and profitability. We compiled Amicus Attorney reviews from around the web and found that Amicus Attorney has a mix of positive and negative ratings. We also compared the most popular pricing options for small business owners.
Amicus Attorney Customer Reviews
Overall Experience: Good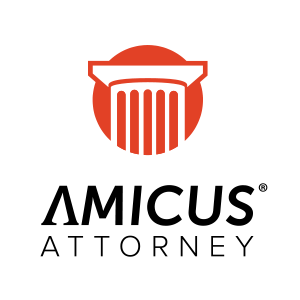 Ease of Use: Good
Customer Service: Fair
Summary of Amicus Attorney Reviews
What Amicus Attorney does well:
Users who gave Amicus Attorney a positive review liked that it is user friendly and is very easy to navigate.
What Amicus Attorney does not do well:
Users who gave Amicus Attorney a negative review said that the software and its customer support can be unreliable.
Most Helpful Positive User Review
A positive reviewer from the site Capterra said that the software is easy to navigate and that it has a lot of great features that make organizing client information a breeze.
Most Helpful Negative User Review
A reviewer from Capterra said that the software doesn't work half of the time. He complained that whenever he calls the company's customer support because the system isn't functioning properly, he is put on hold for hours, waiting for support staff to answer, only to continuously be told that there is a glitch in the system and they'll have it up and running again in no time.
Other Amicus Attorney Reviews From Users Around the Web
Here are a few other resources for finding helpful Amicus Attorney reviews from customers. We rated the review sites on a scale from poor to excellent based on how trustworthy and useful the reviews seemed.
| Review Website | Average Rating | Number of Reviews | Quality of Reviews |
| --- | --- | --- | --- |
| Capterra | 3.5 out of 5 | 30 Reviews | Good |
| G2 Crowd | 2.8 out of 5 | 12 Reviews | Good |
| Lawyerist | 4 out of 5 | Staff Review | Good |
*Average rating as of date article was written: Nov 16, 2017
Amicus Attorney Pricing
Amicus Attorney pricing is not readily available on their website. Third party websites report that it costs $47 per user, per month — not including the licensing fee (which starts at $2,000) and annual upgrade costs that start at $2,900.
Its productivity and management features include:
Legal calendaring
Rule based calendaring
Court date calculator
Matter management
Contacts
Conflict checking
Streamlined document management
Smartphone access
Client portal
Business development
Mass Billing, e-billing
Quickbooks accounting
Amicus Attorney also integrates with other third-party software such as Microsoft Outlook, Juris, Dropbox, Quickbooks, and more as listed here.
Users can schedule training, upgrades, and migrations assistance. Customer support can be reached directly via phone, fax, or email.
Compare Amicus Attorney Competitors
Not sure if Amicus Attorney is the right legal practice management software for your small business? Look through our legal software reviews for comparisons of top providers.