Amplifr is a social media management software that allows users to post in multiple social media accounts and analyze brand conversions in platforms like Facebook, Twitter, Instagram, LinkedIn, and Pinterest. It helps users compile reports on account growth, community engagement, impressions, and more. We compiled Amplifr reviews from around the web and found that it has generally positive ratings. We also compared the most popular pricing options available.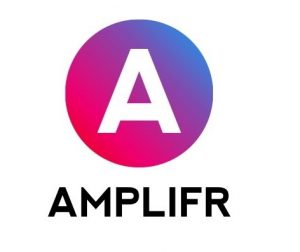 Amplifr Pricing
Amplifr costs $5 per social media account per month. They offer a two-week trial for those who want to try their services first before paying for a subscription. They also offer a 60-day money-back guarantee for users who are not satisfied with their software.
Top Social Media Management Software Companies
Summary of Amplifr User Reviews
What Amplifr does well:
Users who gave Amplifr positive reviews said that the app helps them schedule unlimited posts to multiple social media platforms at the same time in a single and streamlined platform. Others like its user-friendly interface, as well as its overall helpfulness to both big agencies and small teams.
What Amplifr does not do well:
Users who gave negative reviews said that Amplifr has occasional minor bugs that causes disruptions to posts. Others also wish for an automated posting feature for Instagram, as they have to do it manually.
Most Helpful Positive User Review:
According to a user who gave Amplifr positive feedback on Capterra, he likes that the software allows him to schedule unlimited number of posts on the different social media accounts that their team is handling. He shared that he particularly likes the reports which directly analyzes how his digital efforts are contributing to his sales and business.
Most Helpful Negative User Review:
According to a user who gave Amplifr a negative feedback on Capterra, even though his Instagram account is already connected to the app, he still needs to use his phone manually to post on the social media platform. He wishes that there was an automatic posting feature for Instagram so that he can schedule bulk posts in advance and not worry about posting them on time.
Amplifr Features
Check out the list below of some of Amplifr's features.
Multi-channel scheduling
Revenue and social media analytics
Running of multiple social media campaigns
Team collaboration function
Daily statistics and analysis
Top posts identifier
Analytics dashboard
API Integrations
Bulk uploading from Excel or .csv file
Crossposting from Instagram to other social accounts
Identifier of the best time for posting
Workflow content feature
Evergreen content recycling feature
Useful Amplifr Resources
Best Social Media Marketing Companies for Real Estate Agents: CityBlast vs. Roar Solutions vs. Circlepix – Looking for the best social media marketing software for your real estate business? Check out our guide where we compare CityBlast, Roar Solutions, Circlepix, and other similar software.
Top 27 Guerrilla Marketing Ideas: From Social Media to the Street – Do you want to expand your marketing efforts outside of social media? Do you know how to perform guerilla marketing techniques? Here is a simple guide for you and your business.
Other Online Marketing Articles – Do you want to know more about online marketing? Interested in other strategies that can help improve your business? Here's a collection of articles, guides, and resources for you to browse.
Amplifr FAQ
How does Amplifr help measure the revenue streams and engagements?
Amplifr enables users to utilize various social networks' API, as well as Google Analytics' API, to measure revenue streams and engagements. Through these, users can compile analytics including likes, comments, reach, engagement, and more.
What are the roles on Amplifr's platform?
Admins can assign roles to specific users. You can assign an Analyst with access to reports and analytics only. You can assign a Publisher for posts only. You can also assign a Project Owner who will oversee all the tasks of the Publisher and Analyst. The Project Owner is also responsible for billing and financial reports.
Popular Integrations
When choosing a social media management software, it's important that the software integrates with other applications your business is currently using. Here is a list of some of Amplifr's popular integrations.
Twitter
Pinterest
Viber
Telegram
Google Plus
VK
Top Amplifr Alternatives
Not sure if Amplifr is the right fit for you? Read our reviews of all top social media management software providers for comparison.