Ampro is a cloud and mobile-based computerized maintenance management system (CMMS) designed for businesses of any size. Users can schedule, organize, and monitor workflows, transactions, and inventory using the platform. We compiled user reviews from around the web and determined that Ampro has mainly positive reviews. We also compared the most common pricing options for small business owners.
Ampro Customer Reviews
Overall Experience: Excellent
Ease of Use: Good
Customer Service: Excellent
Pricing: Excellent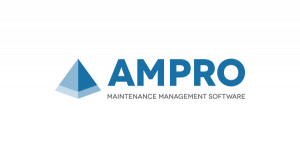 See All User Reviews
Summary of User Reviews
What Ampro does well:
According to the positive reviews online, users like Ampro because they can easily create assets, subsets, and contractor work orders easily. Some users mentioned that they like the reporting modules. Others like the simple format which lets them cross-reference data efficiently.
What Ampro does not do well:
Users who gave Ampro negative reviews online said that they dislike the mobile application on their tablets and iPads. They wished they could complete their transactions using the mobile application, but the only thing they can do is view the data.
Most Helpful Positive User Review
According to a user who gave Ampro positive feedback on Capterra, the software is easy to use. He says that he can create work orders easily and that he likes how the reporting modules are programmed and designed.
Most Helpful Negative User Review
According to a user who gave Ampro negative feedback on Software Advice, he dislikes the iPad and tablet application because he cannot complete inspections using the mobile app. He complained that all he can do is view the current status of the assets. He wishes that he can do more with the mobile application.
Ampro Pricing
Ampro does not publish their pricing on their website. Other software that is similar to Ampro has prices that range from $0 per user per month up to $85 per user per month. To get a pricing quote for your business, you may contact Ampro for a customized plan.
Ampro features include:
Color-coded modules
Public message board
Roaming user profiles
Option to use up to six levels when creating your asset hierarchy
Track costs
Export reports in many different formats including PDF, Microsoft Excel, Microsoft Word, and Rich Text.
User level security permissions for modules and functions.
Comprehensive and easy-to-understand Online Help and User Guide.
Ampro offers a free trial for those who want to try out the services first. They also have an online demo for those who want to see how the software works.
Compare Ampro Competitors
Not sure if Ampro is the CMMS for you? Check out our reviews of other top CMMS providers.