Apartment marketing ideas help to get the word out about your available vacancies and attract prospective tenants. Depending on the local inventory of apartments available at a given time, property managers may find themselves with quite a lot of competition for tenants looking to rent a place. We'll show you what marketing and property management experts said were their best marketing ideas for apartments.
Here are the suggestions of the expert marketing and property managers we spoke with:
---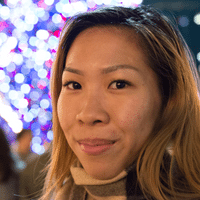 1. Know Your Floor Plan
Cindy Ung, Licensed Real Estate Salesperson at Triumph Property Group
Knowing the layout of a home is crucial for many people and key in apartment marketing ideas. There is always an ideal square footage that one has in mind, and having a floor plan will allow for a better visual understanding of the space.
Many plan ahead before even making a visit to ensure that the space will fit their ideal home. If a floor plan is out of the budget, try, at the very minimum, to provide a square foot estimate of the apartment. Knowing the floor plan and square footage estimate is a common question many ask, and including it will also save you time responding to inquiries.
---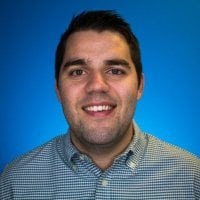 2. Make Great Photos a Priority
Justin Kerby, Founder of Cave Social
When examining your apartment marketing ideas, you have to think about what will engage the potential renter and pull them in to learn more. If you want to increase engagement with your listings, you have to include great photography. Make sure that your rooms are well-lit, clean, and that you're using a high-resolution camera.
We live in a world where Instagram and Snapchat are a part of our everyday lives, and people expect a beautiful, well-crafted photo. Feel free to add a filter or two to your pictures and post them online. They can make your photos look softer and add more appeal.
Check out our guide to Real Estate Photography – 25 Tips from the Pros for more guidance on how to take amazing photographs.
---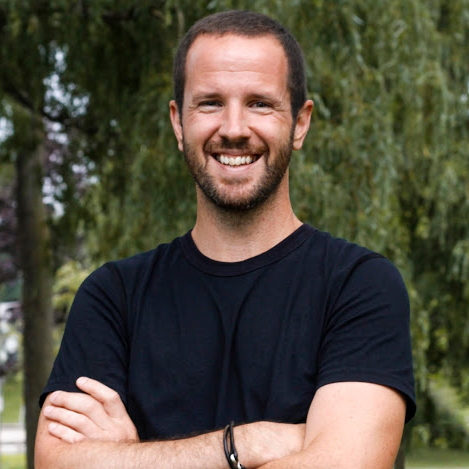 3. Create Shareable Listings
When apartment listings look good and are easy to share, there is a much better chance of finding that next great tenant. Turbotenant makes it easy by providing your own professional listing page that you can share via email or text. If you have an email list in the area, it's a great way to use your network and find a tenant that already is connected to someone you know and trust.
Shareable listings allow you to not only expose your property to great potential tenants, but manage your applicants. With Turbotenant, interested renters can apply online, be automatically screened, and you can manage potential leads and well as existing tenants online or through your mobile phone.
---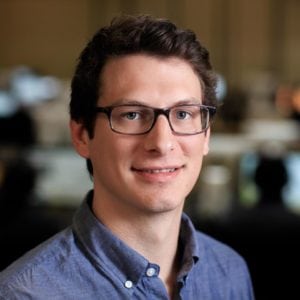 4. Create a Video Walk-through
Taylor Short, Market Researcher at SoftwareAdvice.com
If you follow any realtor on Instagram, you'll see that whether selling real estate or renting an apartment, video is no longer considered one of many possible apartment marketing ideas—it's an essential component that people expect. Create a video walk-through of the apartment, and showcase the best features you offer.
Use seasons to your advantage. For example, summer offers an opportunity to use high-quality video to show off your apartment amenities, such as the pool, grilling areas and BBQ pits. Have playgrounds or dog parks? Show them off along with tenants having fun.
If you feel you need some help shooting and posting amazing videos, our guide to The 4 Real Estate Videos Every Agent Needs to Master can get you well on your way.
---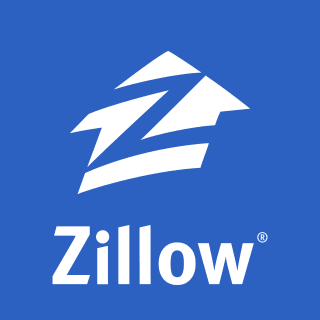 Many think Zillow is simply for real estate sales, but you'd be wrong. Zillow has a wonderful "find your next rental" home page that offers a search feature that displays in a map or list format, and is easy to navigate. People can even filter by a number of criteria such as price, bedrooms, pet policies, and the specific area they're searching for. It even has a rental app for those searching.
If you've considered posting in your neighborhood paper but haven't considered Zillow, you're missing a very large market. People from all over the country who may be moving to your neighborhood search Zillow, and to miss out on this platform might be missing out on thousands of potential applicants. Click here to get started.
---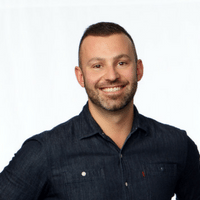 6. Create a Strong First Impression with Your Website
James Smith, Creative and Marketing Director for Buckingham Companies
You have to have a great website when marketing your apartment these days. It creates the first impression of your business, level of service, and residences. Just be sure that your website is as help as it is beautiful. Driving leasing traffic to your website is useless if the site isn't informative and full of useful content, answering the prospect's checklist questions.
If you have ever considered creating your own website, check out our guide to take you through it.
---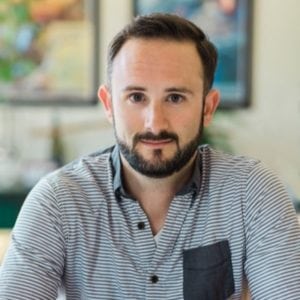 7. Mention Nearby Attractions and Amenities
John Doherty, Founder at GetCredo.com
In a sea of apartments, you want the tenant to select yours, so in plotting your apartment marketing ideas for your next listing, be sure to amplify the nearby attractions and amenities. If the apartment is close to a Whole Foods or has easy access to a highway to get to work in a nearby city, mention it!
Many apartment portals list nearby attractions or provide a map of nearby attractions, but if yours doesn't, then mentioning the most important conveniences (near a grocery store, lots of covered parking, etc.) can help your potential tenants make a better decision.
---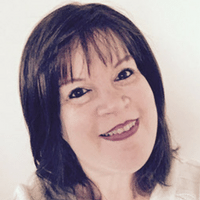 8. Highlight the Positive
Denise Supplee, Co-Founder of SparkRental
Supplee offers some great apartment marketing ideas in her approach to framing even the typical negatives of the apartments you show. "I try to make the positives stand out. For instance, if the property is located on a busy highway, I make it into a convenience point. Or if a room is especially small but contains large windows, I point out how bright and sunny it is. Or how it is much easier to clean and keep up. When I show a galley kitchen (apparently not very well liked), I get excited and explain how everything is right at your fingertips."
---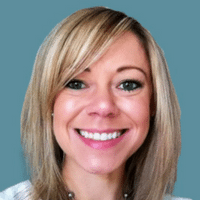 9. Show Properties Virtually
Tabitha Jean Naylor, Owner at TabithaNaylor.com
With so many visual platforms to advertise properties, there's no excuse for you not to provide 360-degree panoramic virtual tours of your available properties on your website.
Virtual tours provide every detail a tenant would want to see before they commit to a live walk-through, but it also sets up positive anticipation that could put you just one visit away from snagging a qualified tenant.
If you want to start taking videos that get traffic but aren't sure where to start, be sure to check out our guide to learn how to use Instagram to post videos and drive more interest.
---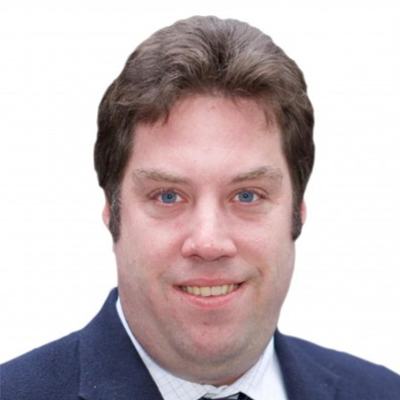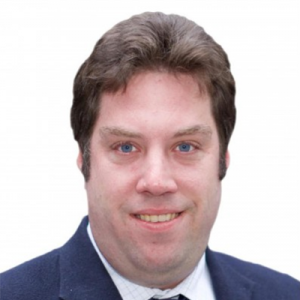 10. Use a Landing Page to Accurately Target Potential Tenants
When prospective tenants come across your online apartment listing, they should see a landing page that provides both vital rental information and a place for them to leave contact information. Use Freshmarketer, a landing page builder with conversion optimization tools, to create a landing page that can be easily navigated by visitors, and has built-in analytics tools for you to monitor how they do so.
Freshmarketer comes with landing page templates and easy-to-use editing tools so that you can get set up quickly. It offers lead forms and polls so that you can interact with site visitors and lets you target specific groups of people based on a set of characteristics like geolocation, or a set of behaviors like the number page visits. Click here to start free.
---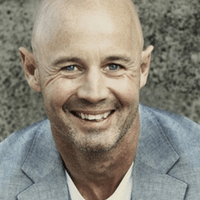 11. Stage to Impress
Noah Henderson, Marketing Coordinator for Nextrend Furniture
We live with a generation that watches HGTV, and people want to see your apartments looking finished and put together. If you aren't able to stage using furniture or custom window treatments, there are still simple things you can do make a property more appealing. A fresh coat of paint and improved lighting can make an apartment feel more inviting.
If you want to go the old-fashioned way and use furniture for your staging and walk-throughs, be sure to accentuate the space you have. People want spaces that seem open and can provide storage. Henderson explains, "When staging an apartment, you want to get the biggest bang for your square footage. For smaller spaces, you want to create the illusion of spaces that serve dual purposes. Keep things simple. You don't need a large renovation budget. Accentuate the best parts of the space. Only show the apartment when it is clean, and consider a plug-in or candle to make a space smell fresh."
If you're still unsure about staging or renting furniture, an apartment marketing idea we love on a budget is using virtual staging. Spotless is an incredible service that you can simply pay to use on a per photo basis, and this can get you incredible leads.
---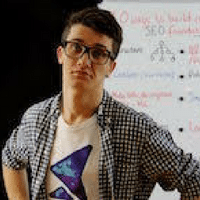 12. Leverage Social Media Ads
Dmytro Spilka, Director at Solvid
For apartment marketing ideas, Spilka states that far too often, Facebook and Instagram ads are undervalued due to the social aspect of these platforms, and that some people are skeptical about the performance of these ads when compared to Google AdWords.
Instagram and Facebook ads can be very effective, powerful, and efficient to translate the real experience of being inside the property to the viewer. With the use of top-notch quality pictures, videos, precise ad targeting, and budget, the campaign can bring tremendous results.
Think about it: Facebook alone has around 1.8 billion monthly users, and offers precise ad targeting based on interests, demographics, and behaviors. With a good ad relevance score and a budget of only $100, the ad can generate thousands of brand impressions and hundreds of clicks to the website.
If you want to learn more about using social media to increase traffic both organically and through paid traffic, our guides to Instagram and Facebook can get you well on your way.
---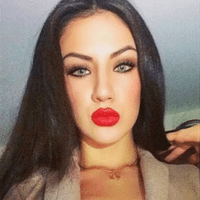 13. Buy Your Property Name as a Keyword
Joselin L. Estevez, Director of Digital Marketing at The X Factor Digital Marketing
An interesting approach, Estevez states "we recommend clients buy their own property name as a keyword through Google Pay-Per-Click, as competitors may purchase your name in order to divert people away from your site."
It is legal for someone to buy your name as a keyword, which means they will pay for people to click on your company name when it's searched and drive traffic to their page. This is common in the property management recruitment space, as it's used as a "gray hat" tactic to piggyback off of your name.
If you feel that you need to learn more about the power of Google advertising, we have an article to get you up to speed.
---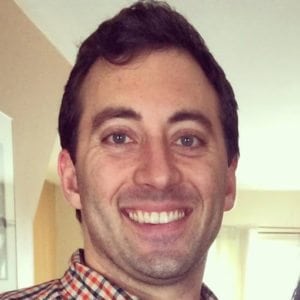 14. Launch a Tenant Referral Program
Alex Middel, Founder at AM Digital Marketing
Tenant referral programs are one of those apartment marketing ideas that leaves everyone a winner. It's a great way to capitalize on word-of-mouth advertising, and also usually provides a nice incentive to the tenant.
If your current tenants are happy with their apartment, they'll be more than happy to have their friends as their next door neighbors. Incentivize them by offering a rental discount that will motivate them to actively promote your apartments. An example of a great tenant referral program might be offering a free month of rent for every new yearly lease signed that mentions your name.
---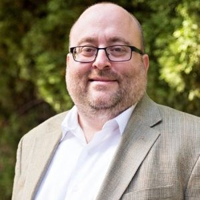 15. Hire an Expert to Manage Your Social Media Campaigns
If you don't have the time to manage your social marketing efforts, consider using a digital marketing service. Hibu is a full-service digital solutions provider for small businesses that can run your social advertising campaigns for you. It also manages and monitors your social campaigns, and offers website design, search engine marketing, digital listings management, and other online services that can boost your apartment listings. Click here to talk to a representative today.
---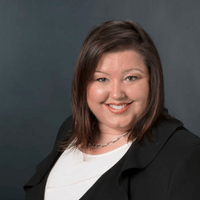 16. Get a Professional Designer for Your Model Unit
Courtney Gaines, President of CLEAR Property Management
New property owners or owners of smaller properties may not want to use professional interior design services because they are afraid of the costs, but there are affordable options out there that are worth every penny.
Gaines states that you can hire an individual interior designer, stager, or a company like Charter Furniture Rental or Cort Furniture, which specializes in multifamily furnishings to stage your leasing office, clubhouse, and model unit. They have economies of scale in purchasing furniture and can leverage their relationships with their suppliers to get good deals for more affordable options than you might initially anticipate.
An added benefit of using these marketing ideas for apartments on your property? The impression it leaves that allows you to possibly raise rents. A professionally designed interior subconsciously communicates that your property management services are just as professional and skilled as the beautiful apartments they showcase.
---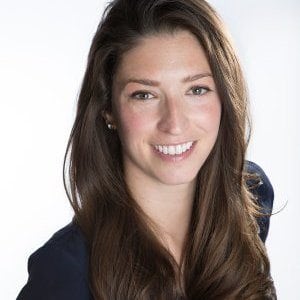 17. Connect with the Brokerage Community
Mckinze Casey, Broker at Sotheby's International Realty
In a lot of cities, brokers manage the majority of tenant representation. Knowing who the top rental brokers are and capitalizing on their personal marketing/outreach efforts will allow easier tenant identification.
Casey goes on to explain the benefits of partnering with a broker. "As a broker, I can export data via MLS to show which brokers represent the most tenants. In a market where brokers are involved in the majority of rental deals, I would suggest that property managers hire a broker to market the units just to get that highly valuable list. Even in a market where brokers are not as active, understanding which brokerages represent the most relocation activity into their area is also valuable. For a property manager to leverage the relationship with the brokerage community, I would give brokers the information on new rentals before the public, provide tours, host events, make them aware of your product, and not be afraid to pay them for placing a tenant."
---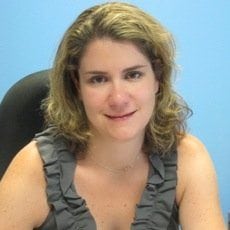 18. Hold an Open House
Erin O'Reilly, Property Manager at FirstService Residential
Some apartment marketing ideas can make the space feel like a home. Hosting a small party within the unit or within the building as part of an open house can make potential renters more comfortable and give them a sense of whether they can picture themselves spending time there.
Potential renters need to see why they would like to call it home, so put your best foot forward and show them how functional the space can be. Depending on the composition of the building, you may want to invite the other tenants and/or the Board.
To learn more, check out our guide for some fantastic open house ideas to see the tips and tricks people use to impress anyone visiting a space for the very first time.
---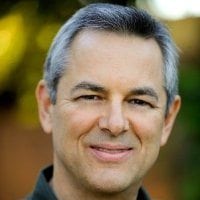 19. Offer Online Tools to Make Applying Easy
Robert Bixel, Owner of Integrity Plus Property Management
Bixel's apartment marketing ideas get down to the nuts and bolts of what it's about, and that's getting future tenants to apply. Offer online, automated 24-hour scheduling availability. Many potential renters are looking for properties online after normal business hours. Make it easy for them to schedule an appointment.
Offer an online application to streamline the rental process. Online payment and maintenance request options make properties more attractive.
If you want to get started accepting credit payments but aren't sure where to begin, our article on how to accept online credit card payments can get you started.
---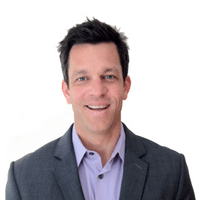 20. Sharpen Your Craigslist Ad Skills
Josh Grillo, Co-Founder of Resident360
Craigslist is a revelation for apartment marketing ideas. It's free, simple, and allows you to post photos and give your pitch. Grillo recommends simply defining which property specifications best sell the property (convenience, luxury, amenities, etc.) and keep the sales pitch to a minimum.
Think about which specific items renters will use to find you in the search results, and gear your copy to that as well. For example, Grillo states to be sure to include important search words, like "two bedroom" or "loft," as well as regional identifiers including ZIP code, city, or community name. If you want to be found, be sure to think like a potential renter.
---

21. Host Parties to Attract Millennials
Michael Taus, Vice President of Marketing at ABODO
Taus recommends that if you're looking for apartment marketing ideas, nothing beats a party you didn't have to pay for.
"If there's one thing most people can't resist, it's free food. Add a game on the big screen in your community's rec room and you've got a party. Let your tenants know that they're welcome to invite a friend or two, and you have happy customers spreading the word on your behalf. Develop a calendar of weekly events themed around sports or campus occasions. Use social media and your residents to get the word out to prospective tenants."
Throwing a party doesn't have to be expensive. I remember regular Sunday Night Football parties at the building where I used to rent were just comprised of a stack of local pizzas and chips, and they were always a great time.
---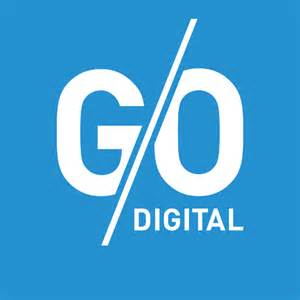 22. Optimize Your Website for Mobile Users
Danielle Legler, Content Marketing Specialist at G/O Digital
It's almost unfair to call this an apartment marketing idea because it should be industry standard, but did you know that many property websites are still not mobile-friendly? With 98 percent of renters using their mobile device at least once a week during their home search, 44 percent of mobile users said they would not even use a site if it did not work well on their mobile device.
When it comes to apartment marketing, responsive (mobile-friendly) design is a necessity, not a luxury. Make sure your website loads quickly, adjusts for screen size, and has obvious links that easily allow visitors to get to the information they are looking for.
---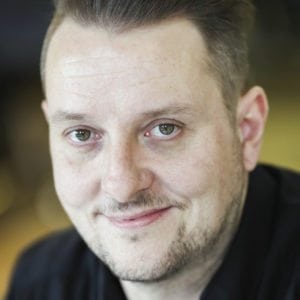 23. Develop a Branded Real Estate App
Ian Naylor, App Institute
We expected that an app guy might say this, but it does look impressive and professional to have a branded real estate app. Despite the obvious connection to an app-centered culture, few leasing agents take advantage of apps.
Having your own branded app can help you stand out from the crowd, and it can be a pretty big crowd in the world of property. One way that your app can help you is by using geofencing. Think of geofencing as a digital fence around a certain location that you are interested in attracting renters.
Geofencing works when someone with the app installed enters the geofenced location. They will receive a push notification letting them know that your property is nearby. They could be prompted to book a viewing directly from that notification, too. Apps certainly have some unique advantages you might not have initially considered.
---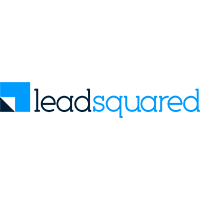 BONUS: Use Social Media to Your Advantage
Jenny John, Leadsquared
Great apartment marketing ideas meet people where they're at, and social networks are definitely that place. A lot of people dismiss social networks because they don't see the outreach potential, but there are plenty of ways to expand your reach if you know how to use the platforms effectively. If you don't already have them, create social accounts for your business on Facebook, Instagram, Twitter, and Pinterest.
Also, promote your apartment on social groups like neighborhood forums. Find all the real estate-related Facebook groups in your city, become a member, and contribute there. Upload pictures to your Instagram page. Post on Twitter. Pin an attractive image of the apartment on Pinterest.
---
The Bottom Line
Do you have some unique apartment marketing ideas that have worked for you? We'd love to hear them. Marketing ideas for apartments can range from using the cutting-edge of new drone technology to the traditional methods like Craigslist that have worked for years.
If you're stuck in the same rut and not having much luck, remember to give TurboTenant a shot. It can screen your tenants for you and help you get your listings posted in multiple areas from one platform.