ApplicantPro Review: Is It the Right Recruiting Software for Your Business?
This article is part of a larger series on Hiring.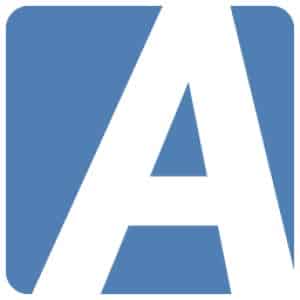 ApplicantPro is a cloud- and web-based recruiting software that includes background checks, applicant tracking, pre-employment assessments, and onboarding tools. It has customized pricing that starts at $60 to $150 per month for up to 20 employees.
What We Recommend ApplicantPro For
ApplicantPro's job creation tools simplify posting to multiple locations while saving these jobs for future use. Because it's packed with many recruiting features, along with strong onboarding tools, it has earned a spot in our list of best recruitment software. Depending on the chosen plan, users can have it custom-fit to their business' needs. Also, its multiple pricing options can accommodate businesses of varying sizes.
In short, ApplicantPro is best for:
Businesses with irregular hiring needs: For its pay-per-job plan, ApplicantPro offers basic features allowing users to post jobs to more than 1,000 job boards and use their communication inbox. For organizations that don't hire often, advanced applicant tracking features such as employee referral portal may not be necessary. But, ApplicantPro's pay-per-job tools are enough to accomplish simple hiring-related tasks. Users can just pay for the number of jobs they plan to post, so it's a cost-efficient option to simplify the hiring process.
Businesses that want expert help with their recruiting: For organizations with different hiring stages or those who want a custom recruiting software, ApplicantPro is an excellent choice. Its most expensive plan provides a team of experts that will create branded career sites and job postings. Its experts can highlight the best applicants via applicant screening and will refresh job ads each month.
Businesses who hire remote and international workers: ApplicantPro's job push tool lets you post jobs to various locations, making global talent sourcing more effective. Also, hiring remote workers is simple with their candidate video chat feature and if necessary, doing background checks is also possible.
When ApplicantPro Would Not Be a Good Fit
Businesses looking for a free recruiting software: Although ApplicantPro provides a free trial for businesses, it doesn't provide a free plan, even for its basic features. That said, those looking for a free solution should consider Freshteam instead, which provides up to three job postings per month for free.
Those looking for a software with a mobile app for applicants: While ApplicantPro allows the applicant to apply through a mobile career site, it doesn't offer a mobile app. Instead, consider using ZipRecruiter, which has a mobile app for both Android and Apple users.
ApplicantPro Overview
PROS

CONS

Integrated applicant tracking system
No free plan
Customizable setup
Outdated interface
Phone and live chat support
Important features cost extra
ApplicantPro Pricing
Specific pricing of ApplicantPro's plans isn't shown on their website as it depends on the company size and the modules purchased. You must contact ApplicantPro to get a specific quote, but here's a range of their prices:
| Number of Employees | Monthly Pricing |
| --- | --- |
| 1–20 | $60–$150 |
| 21–50 | $75–$250 |
| 51–100 | $100–$350 |
| 101–250 | $150–$400 |
| 251–500 | $150–$450 |
| 501–1,000 | $200–$550 |
| 1,000+ | Contact provider |
ApplicantPro's plans don't involve a contract, which means you can upgrade, downgrade, or opt out of the subscription any time. The plans include essential applicant tracking features such as a branded careers site; online application; posting to more than 1,000 free and paid job boards; and phone, email, and chat support. Check out what other features to expect from ApplicantPro.
| | Pay-Per-Job | Standard ATS | Premium ATS |
| --- | --- | --- | --- |
| Email and text communication inbox | ✔ | ✔ | ✔ |
| Forward application via email | ✔ | ✔ | ✔ |
| Unlimited job postings | N/A | ✔ | ✔ |
| 1,000+ additional job boards | N/A | ✔ | ✔ |
| Employee referral portal | N/A | ✔ | ✔ |
| Integrated background checks and assessments | N/A | ✔ | |
| Offer and rejection letters | N/A | N/A | ✔ |
| Push data to HRIS/Payroll | N/A | N/A | ✔ |
| Integrated calendar scheduling | N/A | N/A | ✔ |
| Access to expert team of sourcing specialists | N/A | N/A | N/A |
ApplicantPro also has a Full-Service Hiring plan with custom pricing. It includes access to its expert team of sourcing specialists and ApplicantPro will write the job ads, post to top-performing channels, refresh job ads every month, and screen applicants to highlight the best candidates.
ApplicantPro Features
ApplicantPro has a multitude of features that helps simplify the recruiting process by enabling businesses to find good candidates and providing an effective way to communicate with applicants. Learn more about ApplicantPro's features to see if it suits your business.
Branded Career Site
ApplicantPro allows you to create a career site that highlights your company using its branding tools. You can use your company colors and add a logo or company mission and vision. If you choose its Full-Service Hiring plan, it can create a career site that matches your company branding, graphics, and overall appearance.
---
Customizable Job Listing
ApplicantPro lets you create job listings with its tool. When creating the first job listing, you must add all the details yourself, which may not be a problem if you already have a template ready. Once a job listing is created, the system saves it for easy access later. Note, however, there's no way to customize the listing's appearance or optimize it for mobile devices. The interface is a bit dated and not user-friendly compared to other modern programs.
ApplicantPro helps narrow down the candidate field by allowing you to enter much specific data upfront. This includes the option of adding screening questions, which rejects unqualified applicants. The program not only lets you create external job listings, but for the higher paid plans, it also allows adding internal job listings—a great option if you have opportunities for your current employees.
---
Job Posting and Sharing
With ApplicantPro, you can choose which job boards to post to after creating your job listing. You may specify to which location you want to advertise the job, and ApplicantPro recommends relevant job boards.
For its Pay-Per-Job option, users can post to more than 1,000 free and paid job boards. If you go for its Standard ATS plan, you'll get access to another 1,000 job boards. ApplicantPro also allows sharing your jobs to social media platforms.
---
Candidate Communication
ApplicantPro allows its users to communicate with applicants straight from the dashboard via SMS or email, based on the candidate's preferences. To do this, you'll click on the candidate's phone number or email address, which opens the communication inbox. All communications are saved in the communication inbox, including the candidate's replies, for easy tracking.
---
Applicant Tracking
ApplicantPro effectively collects candidate data for easy reference in its Applicant dashboard. From here you can see all candidate information such as background checks and assessments in one screen. While it's not the most user-friendly layout, you can filter and see active candidates and check how many are at each stage.
The program also has a preview feature, which is accessed when you click on any applicant name. With the preview, there's no need to download and save candidate resumes. The program also allows you to copy applicants to another job posting if you think it's more appropriate for them.
As you view each candidate, you can check which part of the workflow process they're in. With ApplicantPro, you can see if the candidate has previously applied to any of your job listings. The system will show everything related to their application including notes. By clicking "Timeline," you'll see what team members have done with the application such as status changes or what notes were left. This helps keep track of everyone who's involved in the hiring process.
Like most recruiting software, you can change workflow stages to ensure it adapts to your organization. You may also change user permissions depending on the role. For example, you can set only hiring managers to change candidate status.
---
Reporting
The program also supplies different reports depending on your chosen option. For example, you can generate a report on the number of applicants who possess a certain degree or other criteria. Here, you can also view candidate source, user activity details, and other HR and recruiting metrics.
ApplicantPro allows its users to gain detailed insights regarding the success of their recruitment efforts. However, the presentation of these reports isn't very visual as it lacks charts or graphs to encourage better understanding of the data. The program only provides a list of information sorted by different headers.
---
Background Checks
ApplicantPro lets you conduct education, employment, and criminal background checks. You can perform a criminal background check not only within the applicant's place of residence but in areas where they have resided in the last 10 years. These checks include any federal offenses committed.
This tool is also helpful in verifying certifications and licenses. Lastly, ApplicantPro finds, schedules, and sends drug test results.
---
Pre-Employment Assessments
You can identify applicants' abilities, skills, and personalities with ApplicantPro's pre-employment tests. This tool helps you compare candidates based on their motivations, behaviors, strengths, skill sets, cognitive abilities, and experience.
---
Onboarding
With ApplicantPro, organizations can tailor their onboarding process by having new hires complete both customized and standard employment forms. Newly hired employees will enter data once and it's instantly populated in the appropriate fields. This tool integrates with the e-Verify system to comply with federal hiring regulations.
---
ApplicantPro Ease of Use
Information-packed interface
In-app help
Live chat and phone support
FAQ
ApplicantPro has many things going with its dashboard and can sometimes be confusing. However, it's not difficult to figure out once you know what you're doing and if you've explored the tools long enough. Fortunately, the program has explanations of some features when you hover over them.
Another area in which ApplicantPro excels is providing in-app help, which helps new users get answers on how to use a particular feature. Its searchable FAQs makes it quick to find answers to your questions. ApplicantPro also has live chat support, estimating the time they'll get back to you, Mondays through Fridays. For immediate concerns, ApplicantPro provides a phone number.
What Users Think About ApplicantPro
| Users Like | Users Don't Like |
| --- | --- |
| Multiple job postings to specific locations | Interface looks overwhelming |
| Integrated communication inbox | Lacks visual reporting tools such as graphs or charts |
| Multiple support options | Candidate filters need improvement |
ApplicantPro users who left feedback loved the all-in features from applicant sourcing to onboarding. They especially liked that they can post jobs to specified locations. Users also found the integrated communication inbox helpful and the SMS feature convenient. In-app chat, FAQs, and phone support also contribute to a pleasant experience using ApplicantPro.
However, users complain of the program's outdated interface, which often looks too busy. Similarly, users observed that the reports lack charts or graphs, which could provide more meaningful insights into various data. Some found the candidate filters to not work properly.
At the time of publication, ApplicantPro reviews earned the following scores on popular user review sites:
Top ApplicantPro Alternatives
| | | |
| --- | --- | --- |
| Best for: Small businesses with limited recruitment budgets | Best for: Small businesses needing to post jobs and track applicants for free | Best for: Growing businesses wanting a scalable end-to-end talent acquisition platform |
| Monthly fee from: $0 | Pay-per-click fee from: $0 to $5 per day | Fees from: $299/month or $16/day/job |
| | | |
Bottom Line
ApplicantPro's collaboration and communication tools makes for a smoother hiring process. With its features, users can customize their application tracking process and make candidate searching more effective. Despite its less intuitive user interface, ApplicantPro has provided customer support systems including in-app FAQs and chat. For immediate concerns, it also has a dedicated phone support. Check out ApplicantPro's website for pricing and a free demo.