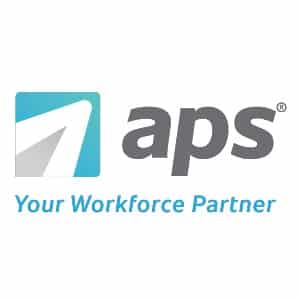 APS Payroll offers an all-in-one HR and payroll platform designed to streamline workforce management processes. Ideal for small and midsize businesses (SMBs), it features cloud-based solutions for managing payroll, employee attendance, benefits, recruitment, and Affordable Care Act (ACA) reporting. It also has a configurable platform that connects with over 50 third-party software such as accounting, time and attendance, and point-of-sale (POS) systems.
What We Recommend APS Payroll For
With APS Payroll, you get a configurable platform and a suite of integrated HR and payroll solutions. Designed to help SMBs handle workforce management more efficiently, it has all the essential tools for simplifying core HR tasks—from recruiting and onboarding to time tracking and ACA compliance. Its base system is a payroll solution to which you can add other APS modules. This provides you with system flexibility, wherein you can start with only its payroll and core HR tools and then add more as your business and workforce expands. Plus, you get access to dedicated customer support that you can contact through phone, email, chat, or a support request.
In short, APS Payroll is best for:
Small businesses with hourly employees: Businesses with 25 or fewer employees get access to APS' fully integrated system, which includes timekeeping, payroll, and HR, for a flat $250 monthly fee. This is unlike most payroll providers that typically charge extra for time tracking and other HR services.
Companies more prone to payroll errors (e.g., those with complex pay structures): APS payroll software has a built-in error checking feature that scans each payroll run for potential issues before processing. It'll notify you so that you can research before approving. It also lets you set thresholds for different employees and sends a prompt if you ever attempt to pay them more.
Employers with limited in-house IT and HR experts who required dedicated support: Aside from offering implementation services and lifetime software training, APS has a dedicated support team whom you can contact via email, chat, and phone.
When APS Payroll Would Not Be a Good Fit
Large businesses looking for compensation planning and learning management HR solutions: While APS offers a suite of HR solutions, the provider doesn't have compensation and learning management tools that some large enterprises need. Check out our guide on HR payroll software for more options.
Companies that primarily need HR support and not payroll: APS is a payroll solution, and as such, you can only purchase its other products if you sign up for payroll. If your primary need is HR support, check out our top picks for HR software.
Entrepreneurs that need a low-cost payroll system: For entrepreneurs, finding the right payroll solution that fits their business' needs and budget is critical. As such, APS may not be a good fit since the provider has a minimum monthly bill requirement of $250. This amount may be too steep for business owners who employ a very small workforce. Consider our free payroll software recommendations instead.
Looking for something different? Read our guide to the best payroll services for small businesses to find a service or software that's right for you.
APS Payroll Overview
PROS

CONS

Alerts when approaching overtime and ACA time limits
The minimum monthly bill requirement may be too high for small businesses
Payroll tax services include payments and filings of federal, state, and local taxes
Benefits administration, recruiting, scheduling, and ACA reporting are paid add-ons
Offers direct deposit and pay card options
Expensive compared to similar software
APS Payroll Pricing and Features
APS Payroll's pricing scheme is based on the number of employees you have and the features included. For businesses with up to 100 employees, its core payroll solution costs $50 plus $5 per employee monthly, in which a minimum billable amount of $250 per month is required. If you need access to its attendance and scheduling modules, then you have to pay additional monthly fees of $3 and $5 per employee, respectively.
Pricing
($/Month)

Payroll (core solution): $50 plus $5 per employee
Attendance tracking: plus $8 per employee
Scheduling tool: plus $5 per employee

Payment Options

Direct deposit and pay card

Payroll Tax Filing

Handles payroll tax calculations, payments, and filings
(covers federal, local, and one state)

Payroll Tools

Garnishment processing, unemployment payments and filings, payroll batch error checking, and unlimited form W-2 reprints through APS

HR Tools

Employee directory, new hire reporting, manager and employee self-service, accrual time tracking, and document management

Reporting

Custom report builder and sharing, general ledger reporting, and 401(k) exports

Customer Support

Dedicated account team, help center, and lifetime customer training
For companies with more than 100 employees, you can call APS to request discounted pricing. The provider also offers custom-priced add-ons that include carrier connections and dedicated HR support.
APS Payroll Add-Ons
Benefits and COBRA administration with online open enrollments
Carrier connections with benefits providers
Recruiting, applicant tracking, and new hire onboarding
ACA reporting with Forms W-2, 1094-C, and 1095-C reporting
Dedicated HR adviser with custom handbooks and a digital content suite
Customer success service with quarterly stewardship meetings and special software release training
APS Payroll offers cloud-based solutions for processing payroll, automating HR workflows, and simplifying workforce management tasks. Here are some of its functionalities:
Payroll Processing
With its built-in automation workflows and validation rules, you'll be able to spot and correct errors before processing payroll. Its platform also features online paystubs, garnishment processing, payroll analytics, and employee payments via direct deposits and a pay card option (through the U.S. Bank Focus Card).
Tax Compliance
APS Payroll offers guaranteed accuracy and timeliness of payroll tax payments and filings. You get secure access to W-2 forms, annual returns, and quarterly payroll tax packets. Its platform also updates tax tables automatically, which helps reduce tax risks and errors.
Recruiting and Onboarding
APS can help attract and recruit qualified candidates with its customized job postings, pre-screening questions, applicant tracking, and onboarding tools. You can even create custom hiring workflows to streamline your recruiting processes.
If you need to create digital versions of paper forms for new hires, APS' onboarding solution has a PDF form builder. It also comes with an electronic signature tool and cloud-based document storage for keeping employee records.
Employee Attendance and Scheduling
Capture employee time-ins/outs with APS' biometric, mobile, kiosk, and online-based time-capture tools. Its platform synchronizes attendance and payroll data automatically, while its labor expense reporting helps you efficiently monitor regular and premium pays.
APS also lets you manage paid-time-off (PTO) applications, overtime requests, and employee schedules. With its dashboard, you can view attendance reports in real time and receive alerts for schedule conflicts, shift time variances, and whenever employees are approaching overtime limits.
Benefits and COBRA Administration
APS electronically sends benefits enrollment data and relevant employee-related updates directly to the providers. It has an extensive carrier network, enabling you to manage all types of benefits plans such as dental, vision, and Flexible Spending Account (FSA). For reference, here are some of its partner carriers.
Aetna
Allstate
AON
AXA
Blue Care Network
Cigna
Delta Dental
Humana
MetLife
VSP Vision Care
In terms of COBRA administration, APS can reduce non-compliance fees and eliminate paper-based processes. This solution can also help you meet coverage requirements and track qualifying events.
ACA Compliance and Reporting
Apart from automating the ACA reporting process, its built-in error algorithm helps you avoid non-compliance fees and risks. Its features include automatic health insurance reporting, marketplace notices, and a part-time staff management tool to help streamline tracking of employees' hours and ensure compliance.
Performance Management
APS' performance management solution aims to replace paper-based performance evaluations with an interactive process. Aside from online evaluation forms that can be electronically signed, this solution comes with intuitive workflows that allow for flexible review frequencies—such as annual, quarterly, and even monthly reviews.
Employee and Manager Self-Service
Employees can manage their personal information, view pay stubs, request PTO, enroll in benefit plans, electronically sign documents, and access W-2s and other tax forms online. For managers, APS' self-service solution includes additional functionalities such as approving PTO requests, viewing employee milestones, and accessing time and labor reports.
Third-Party Integrations
APS has more than 50 integration options, ranging from accounting solutions and POS systems to timekeeping software and retirement plan providers. Here are some of its partner systems:
Accounting solutions: ACS General Ledger, AccountMate, AcctTwo, QuickBooks, Xero, SAP, and Sage Intacct
POS systems: Aloha, Revel, POSitouch, Digital Dining, Oracle MICROS, and XPIENT
Retirement plan providers: Fidelity, ING, Alerus, Certent, Ascensus, MetLife, Great-West Financial, Prudential, TIAA, and Vanguard
Time and attendance tools: AMGtime, Homebase, QuickBooks Time (formerly TSheets), Kronos, SmartLinx, and TimeClock Plus
APS Payroll Ease of Use
Intuitive and user-friendly interface
Easy to setup process with dedicated implementation support
Manager and employee self-service
HR adviser available (paid add-on)
Online help center
Phone, email, and chat support
Free lifetime customer training from APS experts
APS has an interface that's intuitive and fairly easy to navigate. It's also simple to learn and comes with cloud-based solutions that automate core HR and payroll tasks. While setting up a new system is typically a stressful project, APS helps alleviate the stress by assigning an implementation team who can guide you through the process.
The provider also offers robust after-sales support with free lifetime APS system training, an online help center, and dedicated support that you can contact either through phone, email, and chat. It even lets you access an HR adviser—provided that you purchase the add-on advisory service.
Top APS Payroll Alternatives
| | | |
| --- | --- | --- |
| Best for: Small businesses (with up to 100 employees) wanting easy-to-use software | Best for: Companies that are hiring and need HR plus applicant tracking, and payroll | Best for: Growing businesses planning to scale |
| Base monthly fee from: $19 | Base monthly fee from: $0 | Base monthly fee from: $59 (DIY payroll option) |
| Per-employee monthly fee from: $6 | Per-employee fee from: $10 | Per-employee fee from: $4 |
| | | |
If you're not sure APS Payroll is right for you, see how it compares with other best payroll software for small businesses.
What Users Think About APS Payroll
A majority of the APS Payroll reviews online are positive, wherein users highlighted its user-friendly platform and excellent customer support as its best features. Other reviewers said that APS helps streamline their payroll and HR processes, adding that its online tools have been a huge time saver. Meanwhile, some of the negative comments that users posted are about the limited payroll capabilities of APS' mobile apps, the occasional system glitches, and its expensive price tag.
At the time of publication, APS Payroll reviews earned the following scores on popular user review sites:
When reading through user reviews, here are some of the trends that I noticed:
| Users Like | Users Don't Like |
| --- | --- |
| Easy to set up and use | A bit pricey, especially if you invest in all of its modules |
| Streamlines payroll processing | The performance management solution has limited customizability |
| Has a custom report builder | Its mobile app doesn't have payroll processing tools |
| Responsive and helpful support team | Occasional system glitches |
Bottom Line
With APS Payroll, you get cloud-based HR and payroll solutions to help you efficiently handle the entire employee lifecycle, from hiring to retiring. Whether you're an SMB or a growing business, its configurable platform provides system flexibility that allows you to easily add other APS modules to fit your company's expanding HR needs.
However, unlike popular payroll systems like Gusto, you can't use APS' attendance and core HR tools as standalone products. You have to purchase its payroll solution in order to access the said modules, including its recruiting, onboarding, and ACA reporting tools. Cost-wise, it can be quite expensive, especially if you get all of its add-on tools and services.
If you want to learn more about its functionalities, sign up for a free APS Payroll demo today.